Love lemon? You'll fall in love with this lovely Lemon Bundt Cake! It's an easy-to-make dessert that's as delicious as it is beautiful!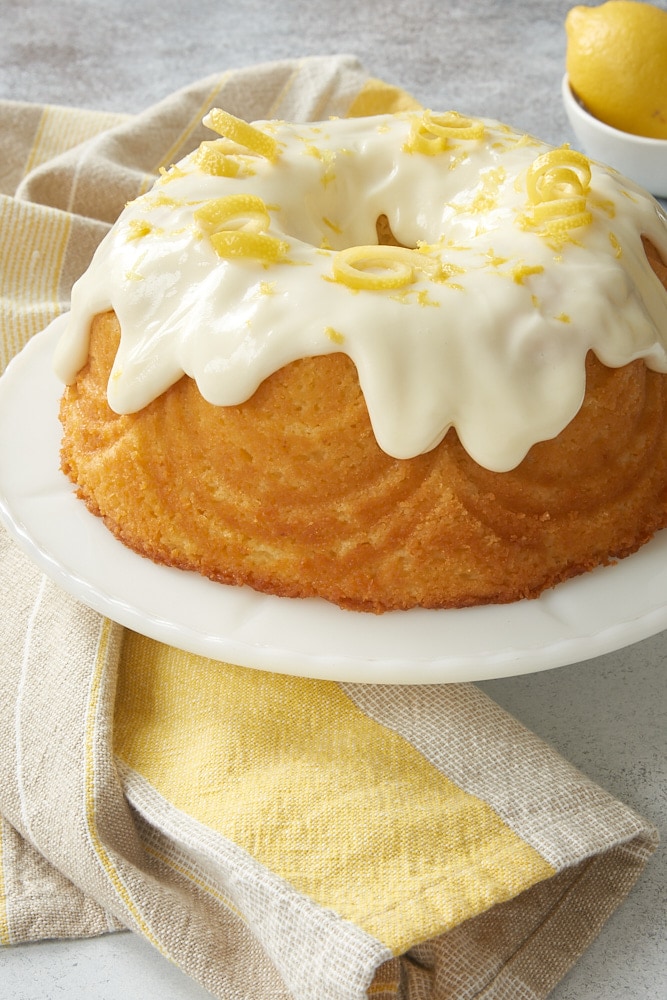 Lemon Bundt Cake
This beautiful Lemon Bundt Cake is ALL about the lemon. There aren't any other flavors here competing for attention. No, it's just lovely lemon deliciousness. Who's ready to dig into this beauty?

It all starts with a simple Bundt cake with a nice dose of lemon zest and juice. I know it may be tempting to skip the zest, but please don't. You'll get so much more lemon flavor by including the zest. The overall flavor of the cake won't knock you over with lemon. It's nicely soft and sweet with a tangy hit of lemon.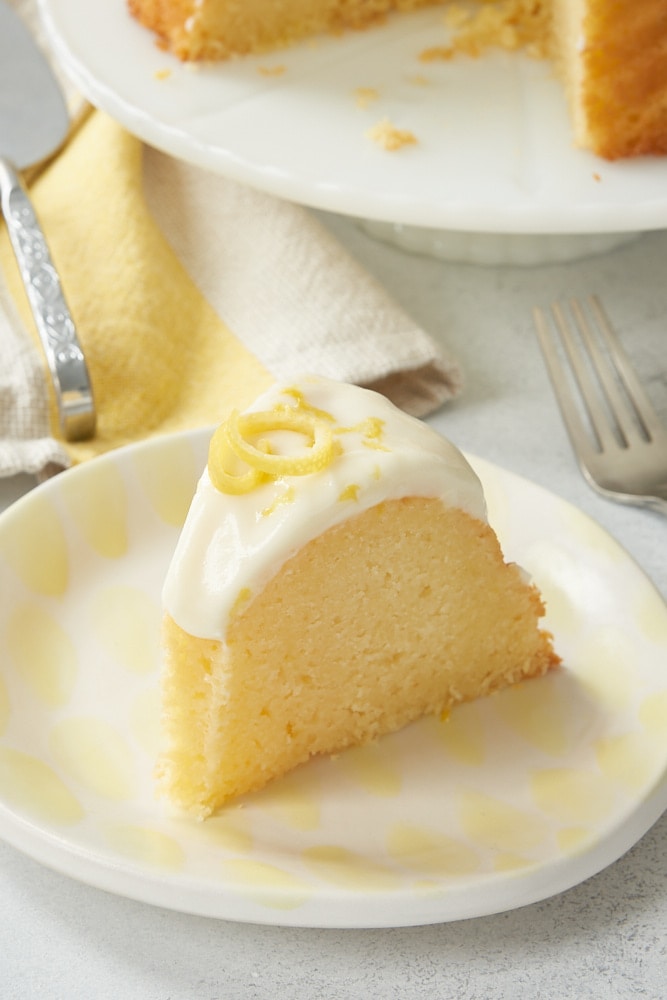 But we're not stopping there. Next comes the glaze, which features even more lemon. It's a cream cheese glaze, too, so you know I'm all in with it. I love how easy it is to make with just a few ingredients. You can adjust the thickness to your liking by how much milk you add to it. I like it thick enough to really stand out and hold on to the cake.
The combination of the lemony cake and likewise lemony glaze makes for a wonderful lemon experience that is sure to be irresistible to any lemon lover. There's plenty of flavor here for even your biggest lemon cravings!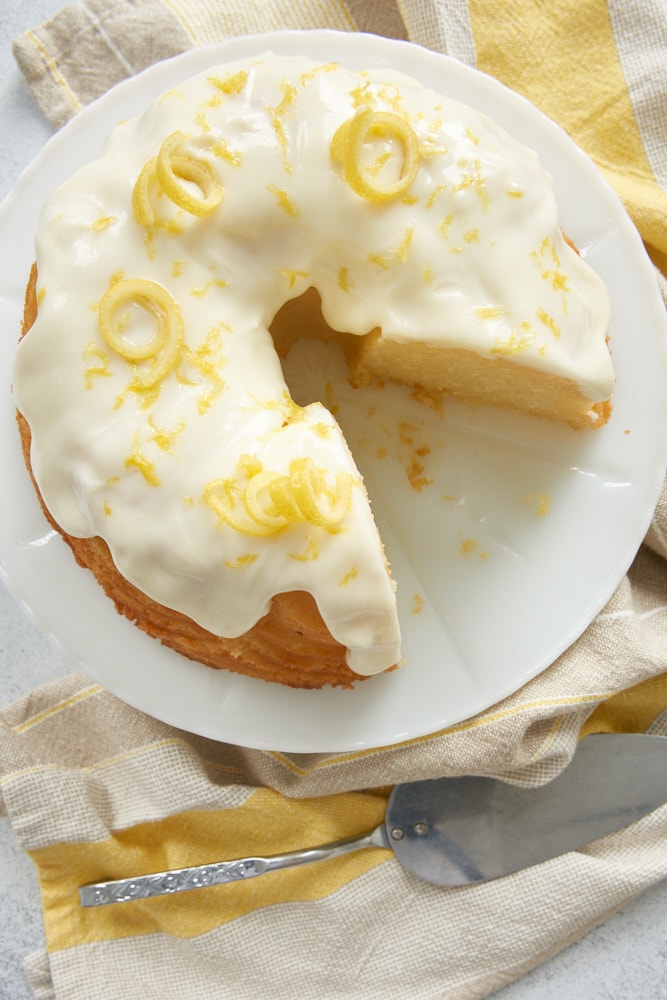 If you'd like to garnish the finished cake, you can do so simply with more lemon zest. I like to use a coarser grater for the garnish than I do for the zest in the cake. While that's not necessary, it will make the zest stand out more if it's a little coarser. I also add a few lemon curls that are made simply by cutting the rind off a few slices of lemon and twisting them around a spoon handle or some other small diameter tool you have.
This Lemon Bundt Cake is a great choice for serious lemon lovers. Its bright, sweet, fresh, tangy flavor is so welcome and refreshing that I think you'll find that it will be a winner for you most any time of year. And it's such a pretty, happy cake, too! Add this one to your to-bake list to share with your favorite lemon lovers.
More Lemon Cake Recipes