Indulge in some sweet blueberry deliciousness with this delectable blueberry compote that pairs perfectly with pancakes, waffles, or desserts.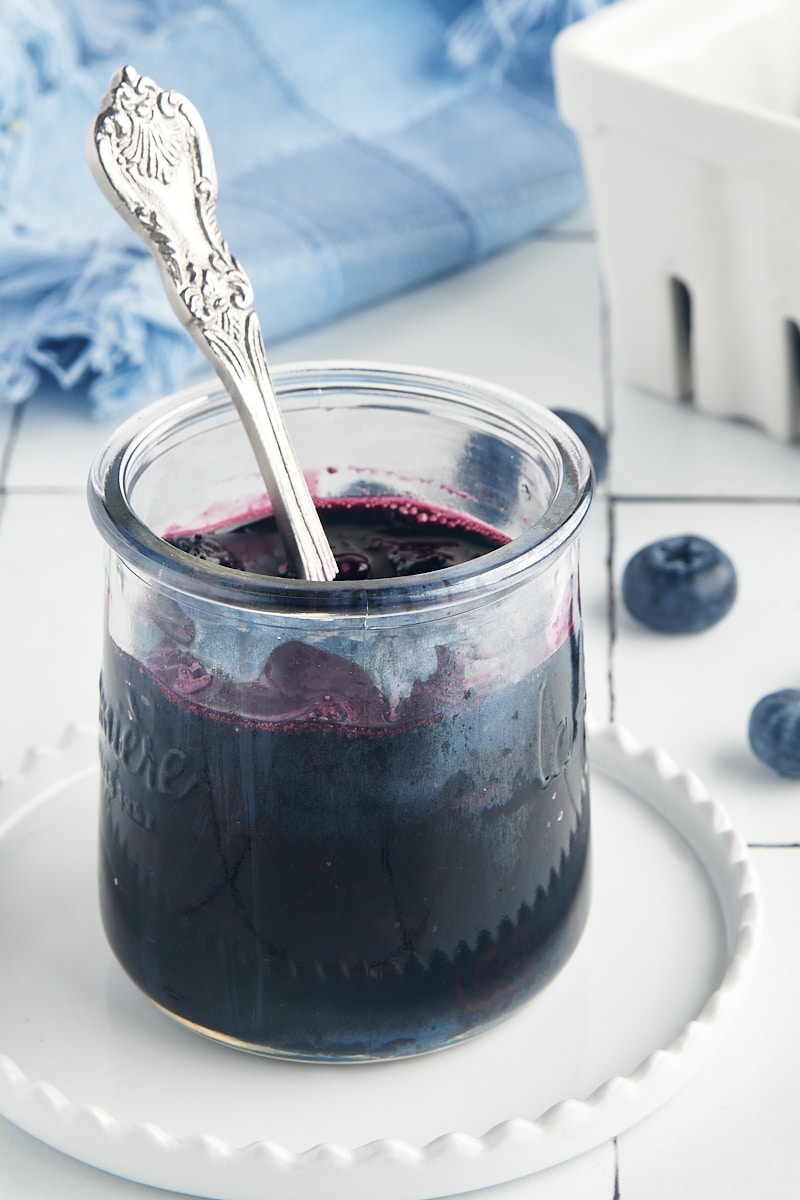 Blueberry Compote
Sometimes one simple thing can take something great and make it even better. And this blueberry compote is that one simple thing.
It captures the natural sweet, tangy flavor of blueberries in an easy to make recipe. What a great way to enjoy fresh blueberries when they're at their peak!
This delicious blueberry sauce is the perfect way to top so many of your favorite desserts and breakfasts, too. It pairs well with vanilla, lemon, almond, and more!
What is a Compote?
A compote is simply a fruit sauce made by gently cooking fruits with sugar or a sugar syrup. The mixture is simmered until the fruits soften and release their juices. Often, spices or other ingredients (like extracts or citrus juices) are added to enhance the flavor. Serve them warm or chilled as a topping for breakfast foods or desserts.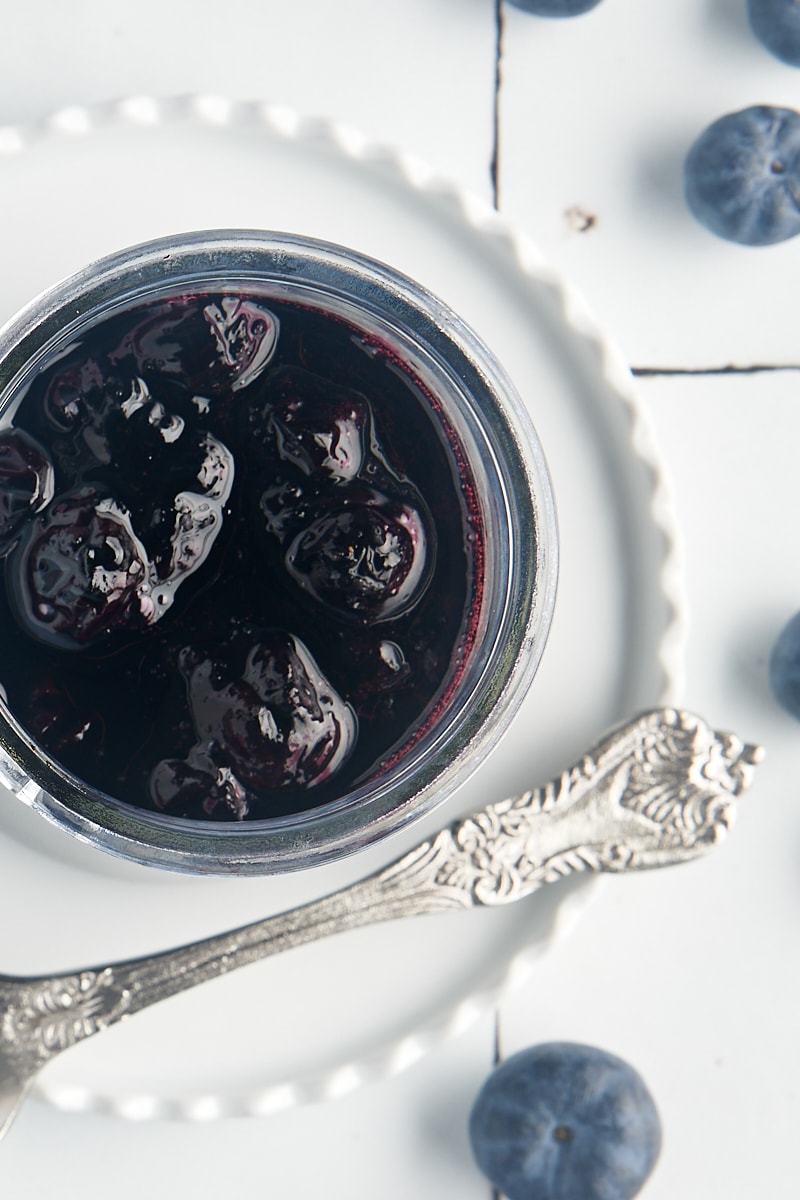 Why You'll Love This Blueberry Compote Recipe
Here are just a few of the reasons you'll want to make this blueberry compote again and again.
Easy. With a short list of ingredients and simple prep, it's a cinch to make homemade blueberry compote!
Flavorful. The sweet blueberries are complemented by vanilla and a hint of lemon.
Versatile. It's a great complement to so many dishes from breakfast to dessert!
Small batch. This recipe makes plenty for most uses without creating a lot of leftovers.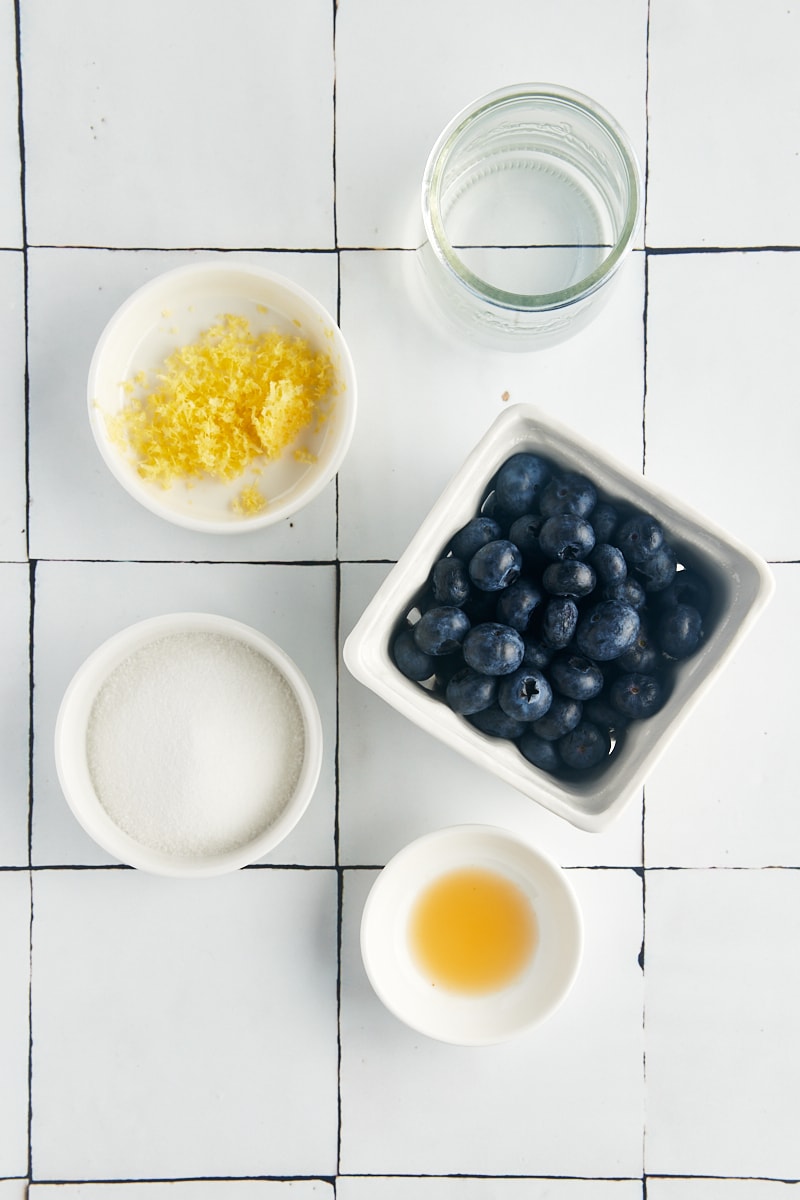 What You'll Need
See the recipe card at the bottom of this post for ingredient quantities and full instructions. Here are some notes about the ingredients you'll need to make blueberry compote.
Blueberries – Look for plump, firm berries with a deep, uniform color.
Granulated sugar – If your blueberries are especially sweet, feel free to use a bit less sugar.
Water
Vanilla extract – Use a good quality store-bought or homemade vanilla extract.
Lemon – A little fresh lemon zest adds a great citrus complement to the sweet berries. If you like, you can also add a squeeze of lemon juice as well.
Can I Use Frozen Blueberries?
I highly recommend using fresh blueberries for the best flavor, but you can use frozen berries if necessary. Keep in mind that frozen berries have more moisture, so your compote may be a bit thinner unless you dial back the water just a bit.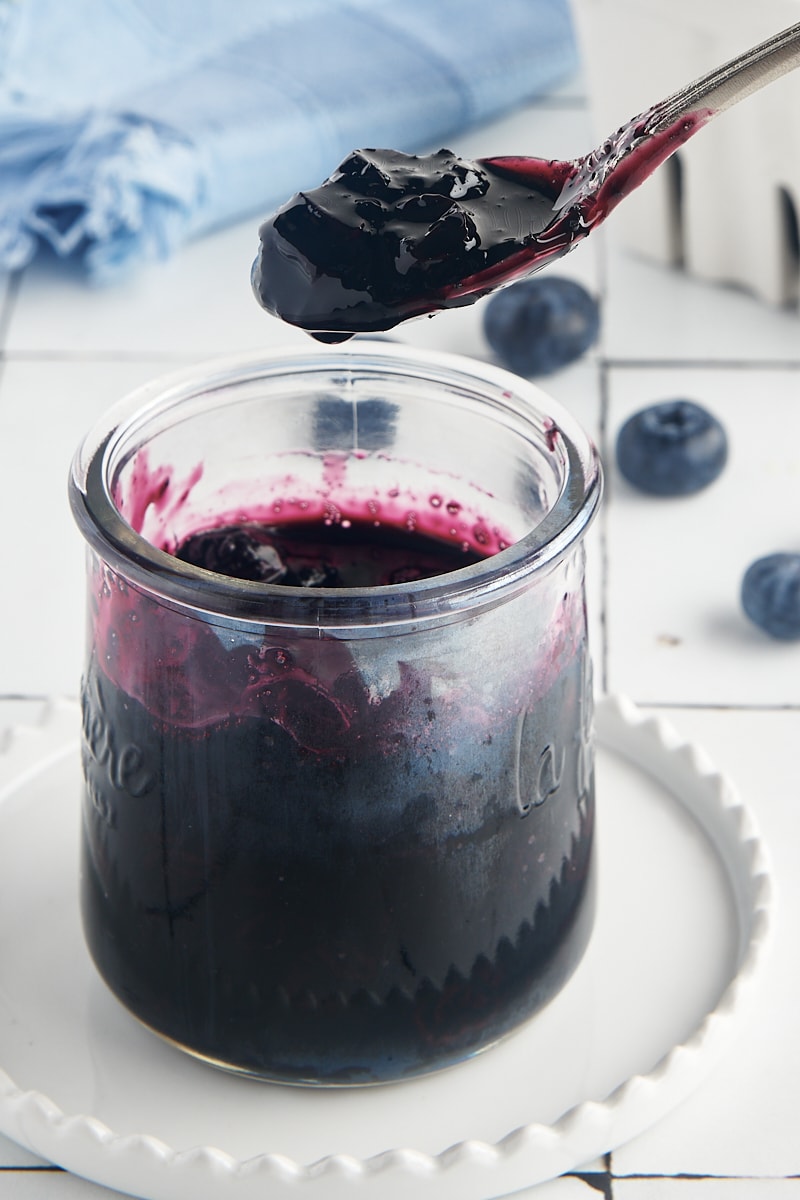 How to Make Blueberry Compote
You'll have this blueberry compote ready in short order. Here's what you'll need to do: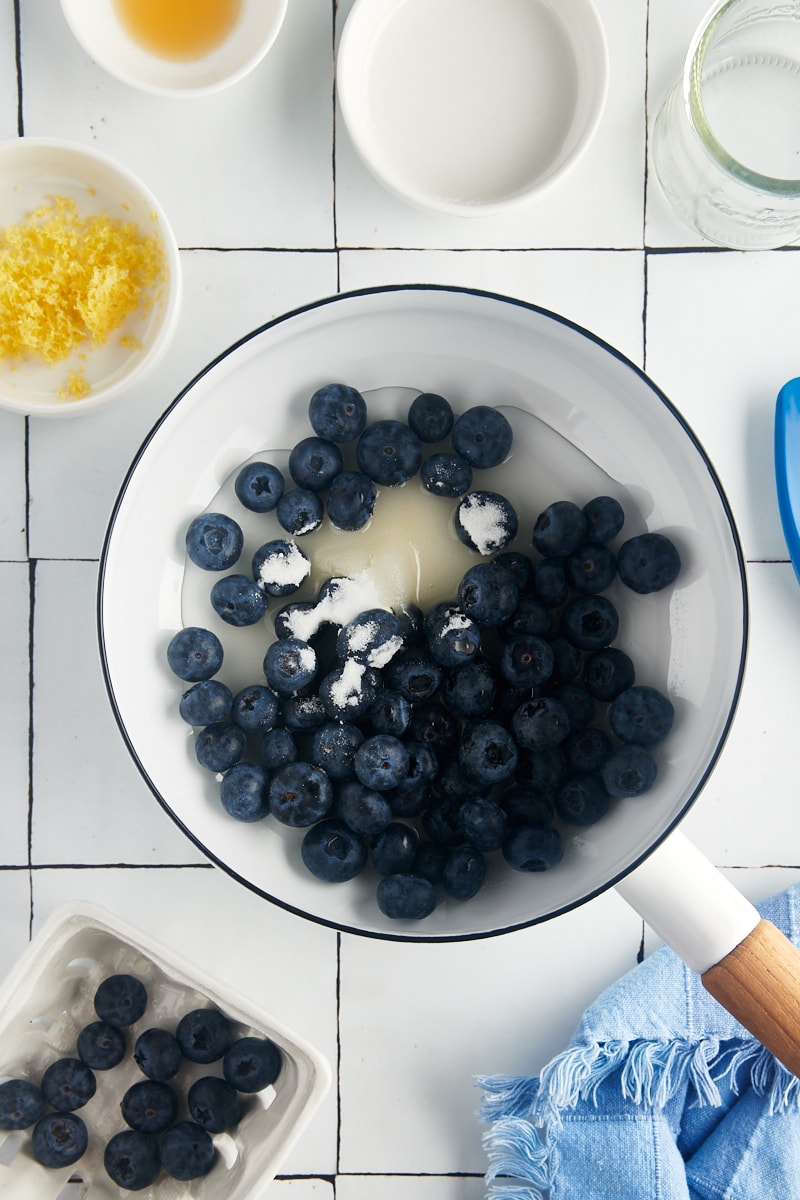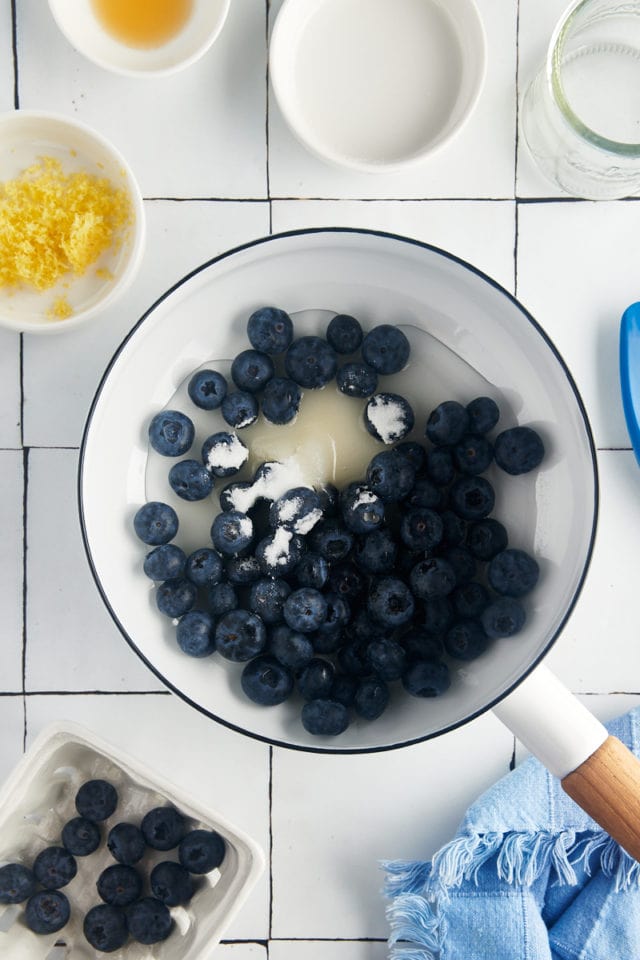 Cook the blueberries. Place the blueberries, sugar, and water in a heavy saucepan, and stir to combine. Bring to a simmer over medium heat. Continue cooking, stirring occasionally, until the berries begin to break apart and the sugar has dissolved. This usually takes 5 to 8 minutes.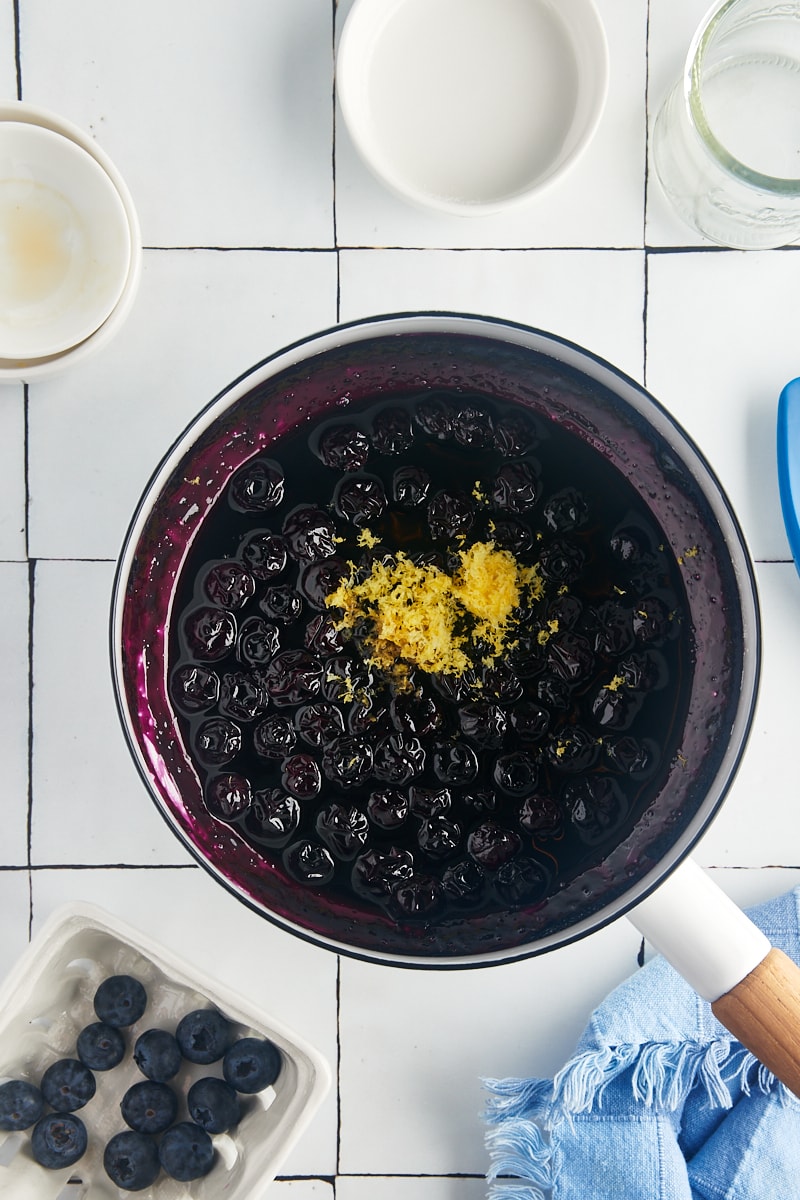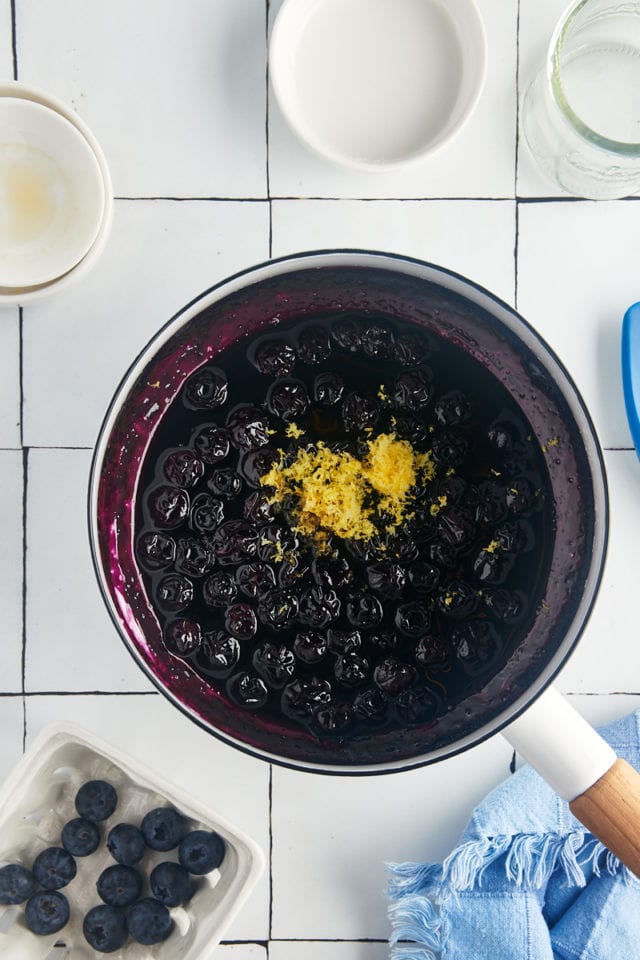 Finish the compote. Remove the pan from the heat, and then stir in the vanilla extract and lemon zest.
Cool. Allow the compote to cool to room temperature. The mixture will thicken as it cools.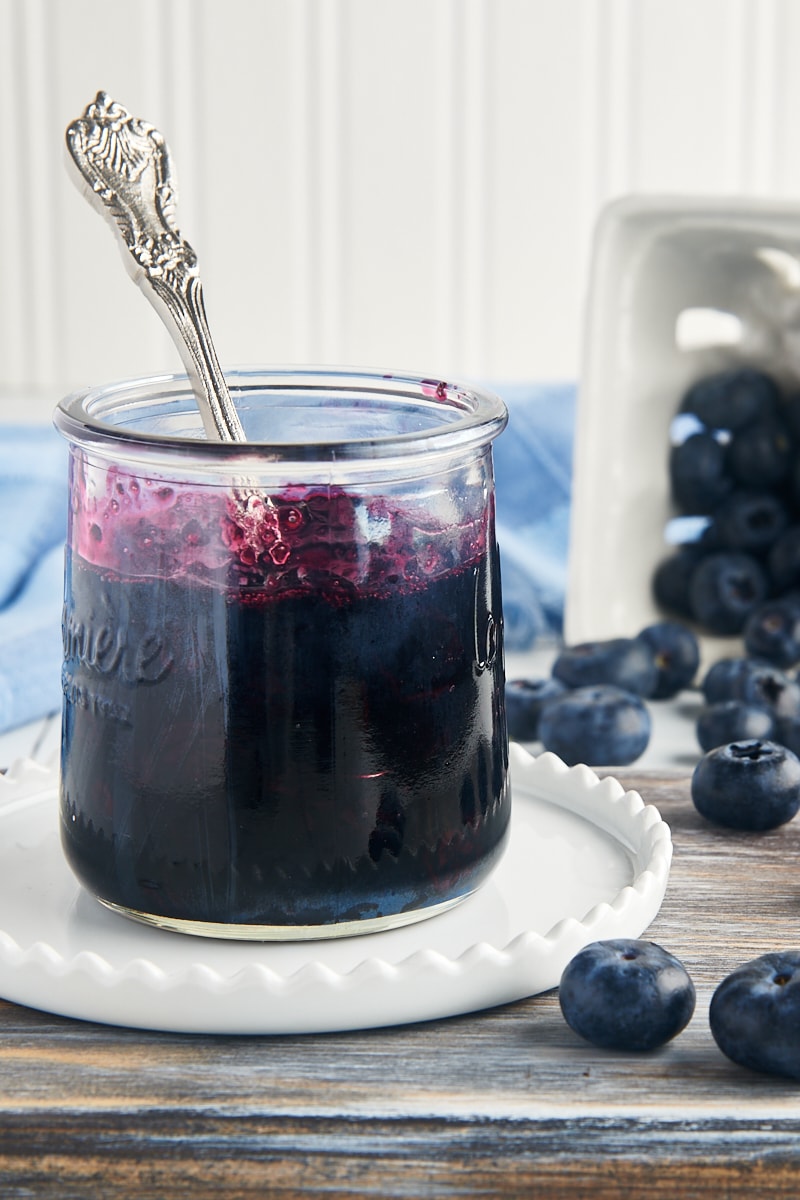 Tips for Success
This compote is really easy to make, but there are a few things to keep in mind to help make sure yours turns out perfectly.
Use good quality blueberries. The better your berries, the better your compote.
Prep your ingredients. This is always a good idea, but here you want to make sure everything is prepped and measured so you can work efficiently.
Make it your own. Add a pinch or two of cinnamon or ginger instead of the lemon zest. Or try a different citrus twist with orange or lime.
Serving Suggestions
There are so many great ways to enjoy this blueberry compote! Serve it over vanilla ice cream, pound cake, vanilla pudding, or cheesecake. And don't just relegate it to dessert. It's wonderful with pancakes, yogurt, waffles, toast (plain or French toast), and biscuits, too.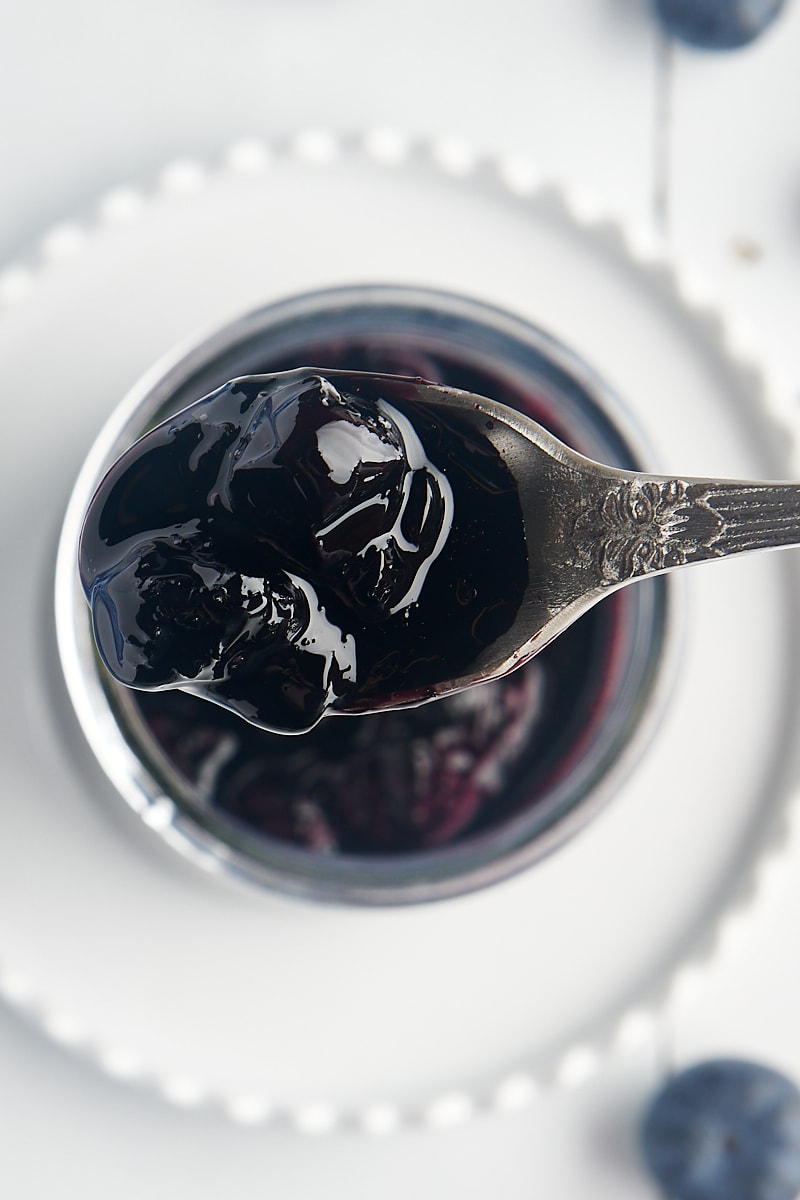 How to Store
After the blueberry compote has cooled completely, place it in an airtight container and store in the refrigerator. It should keep up to a week. If you want to serve it warm, place it in a saucepan and heat over low heat on the stovetop, or warm briefly in the microwave.
Can This Blueberry Compote Be Frozen?
Yes, you can freeze this blueberry compote. After it has cooled completely, place it in a freezer-safe container before placing in the freezer. Properly stored, it should keep in the freezer up to a month. Thaw overnight in the refrigerator. Alternatively, you can reheat it in a saucepan over low heat on the stovetop.