Cozy, sweet, spiced Gingerbread Muffins make a wonderful treat for a special Christmas breakfast or brunch. Or keep a batch around to serve with coffee or tea for holiday visitors.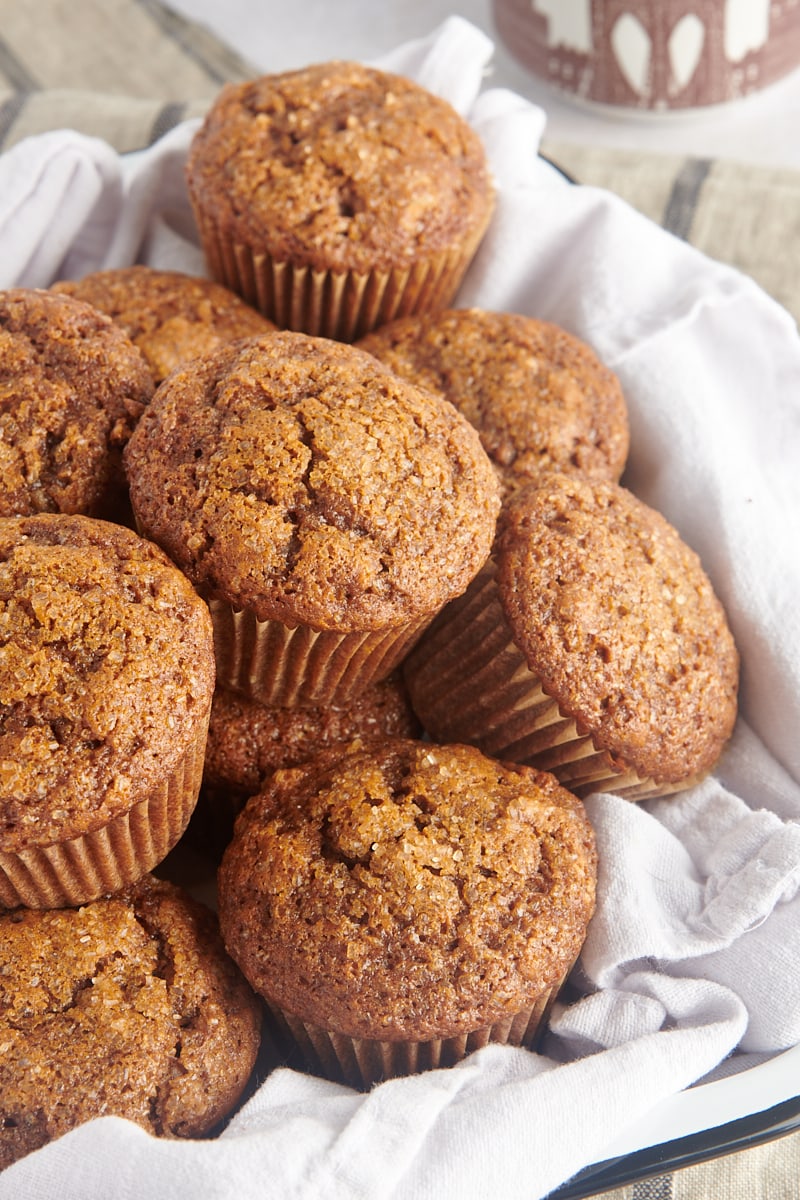 Gingerbread Muffins
If you're a big fan of all things gingerbread, then you're going to adore these Gingerbread Muffins! They're made with molasses along with brown sugar for plenty of bold flavor. Add some cozy winter spices, and you've got a wonderful holiday treat!
Besides that amazing, bold flavor, you'll love how easy it is to whip up a batch of these muffins. You can have them mixed and ready for the oven in short order. They're wonderful while they're still warm, but they'll keep for a few days after baking, too.
A simple sprinkling of coarse sugar is my favorite topping for these muffins. That keeps them simple and easy to grab for your family or guests. If you want a more elaborate topping, see my tips section below for a simple glaze you can add.
For more muffin recipes to enjoy during Christmastime, try Brown Butter Sour Cream Spice Muffins, Chocolate Chip Muffins, Cookie Butter Banana Muffins, Cranberry Orange Muffins, or browse all of my muffin recipes.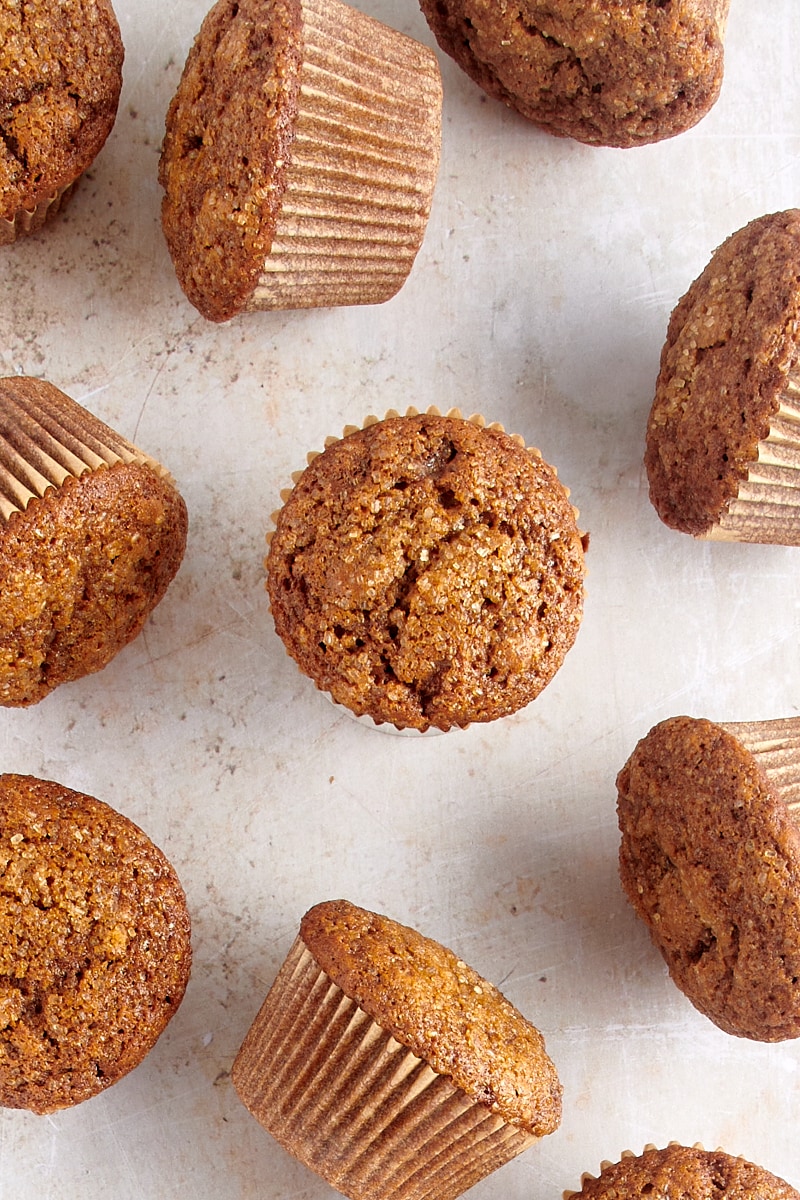 What You'll Need
See the recipe card at the bottom of this post for ingredient quantities and full instructions. Here are some notes about the ingredients you'll need to make these Gingerbread Muffins.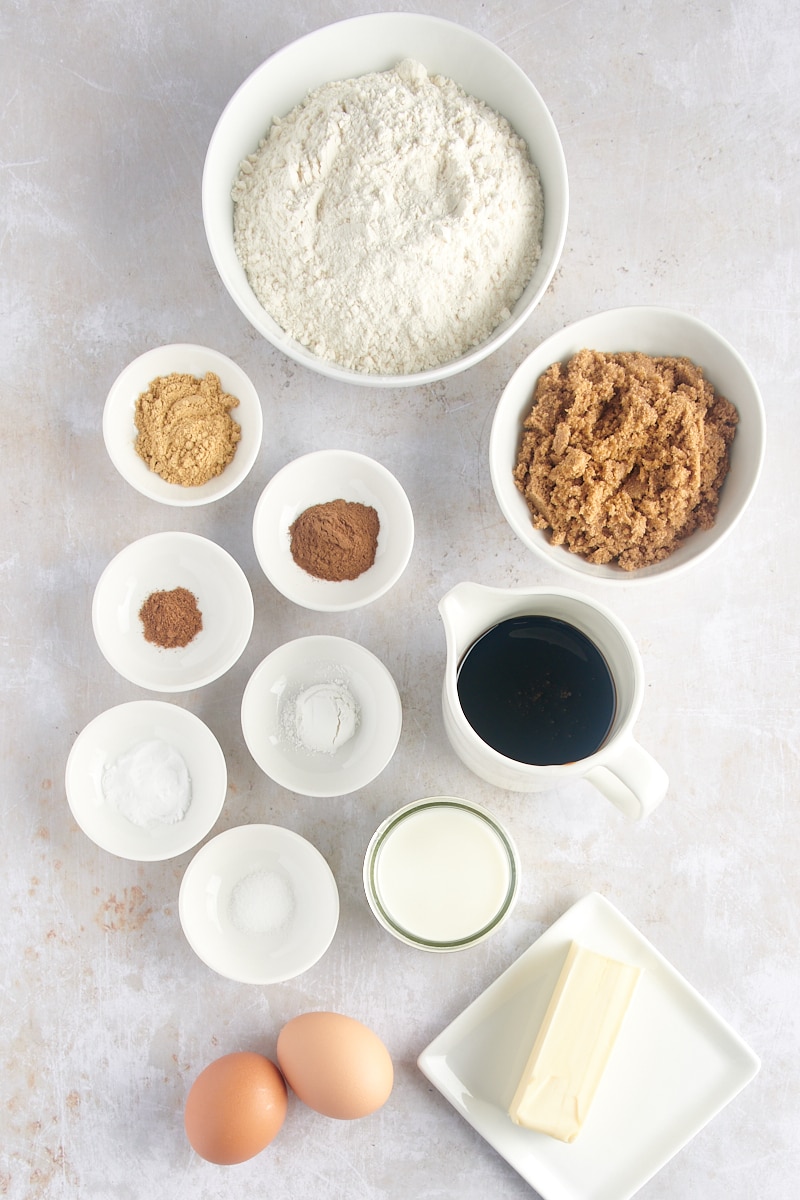 All-purpose flour – For best results, measure by weight. If you don't have a digital kitchen scale, use the spoon and sweep method to avoid over-measuring. Learn more: How to Measure Flour
Brown sugar – Use dark brown sugar if you want a more pronounced molasses flavor. Pack it firmly into the measuring cup or measure by weight. Learn more: Light vs Dark Brown Sugar
Baking powder
Baking soda
Salt
Ginger
Cinnamon
Nutmeg
Eggs – Set these out before you begin baking so they can come to room temperature.
Unsalted butter – After melting the butter, let it cool for a few minutes so it's still warm but not hot.
Molasses – See my note below about choosing a molasses for baking.
Milk – Let the milk come to room temperature, too.
Coarse sugar – This is optional but adds an extra bite of sweetness and a little sparkle to the muffins. Any coarse sugar will work, but I recommend demerara or turbinado if you have it.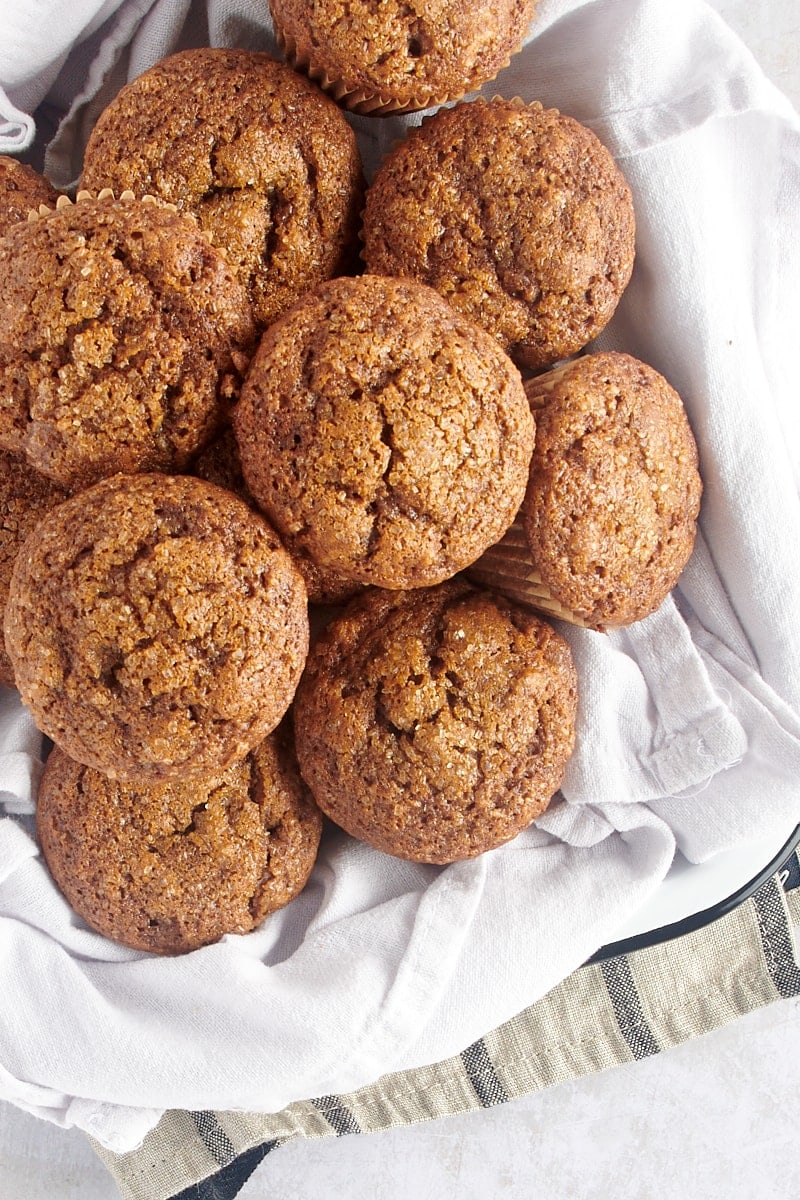 What Kind of Molasses Should I Use?
Molasses is made by boiling the juice from crushed or pressed cane sugar. The more times it goes through that process, the stronger flavor the resulting molasses has.
Light or dark (robust) molasses is usually the best choice for baking. Pick which you like based on your taste preferences. (For what it's worth, I prefer to use light molasses.) There's also a stronger variety called blackstrap molasses, which is quite dark and less sweet than the other varieties.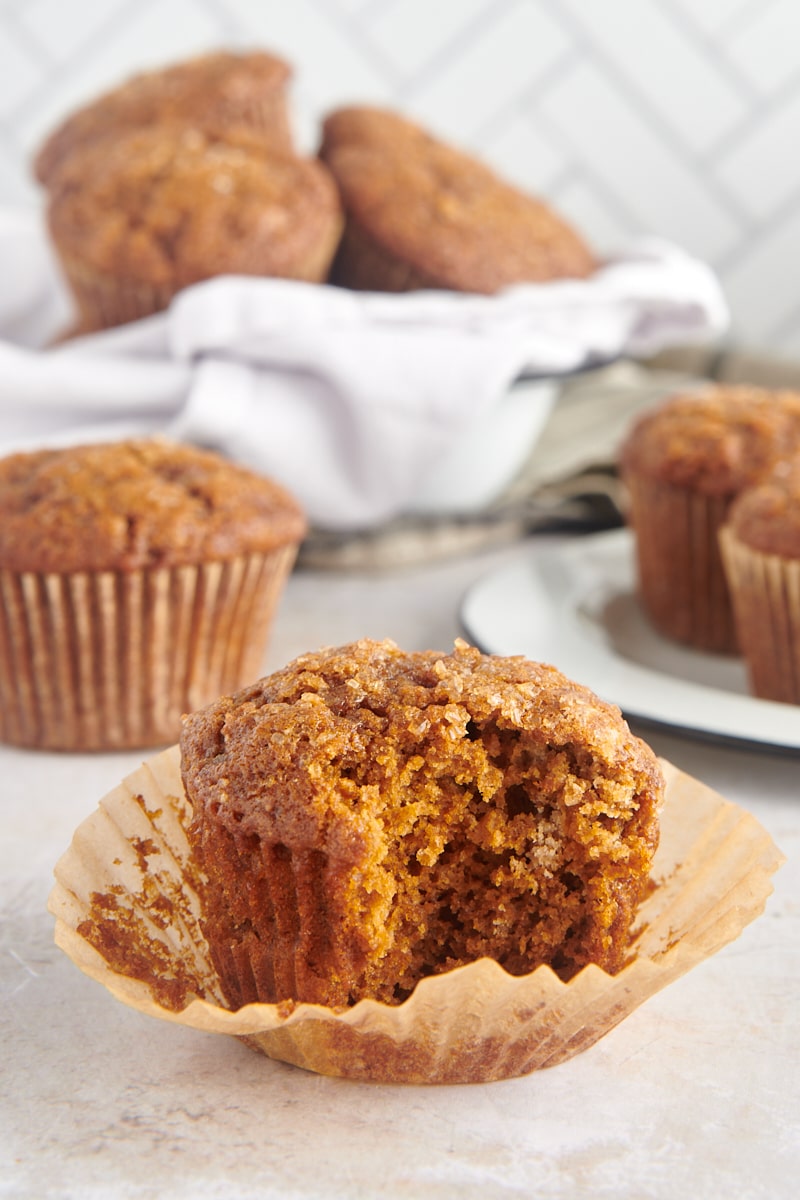 How to Make Gingerbread Muffins
This easy recipe follows the usual muffin method of mixing. You won't need an electric mixer for these muffins; just grab a couple of mixing bowls and a big mixing spoon.
Prepare for baking. Heat the oven to 400°F. Line 12 standard muffin cups with paper liners, or grease the cups if you want to skip the liners.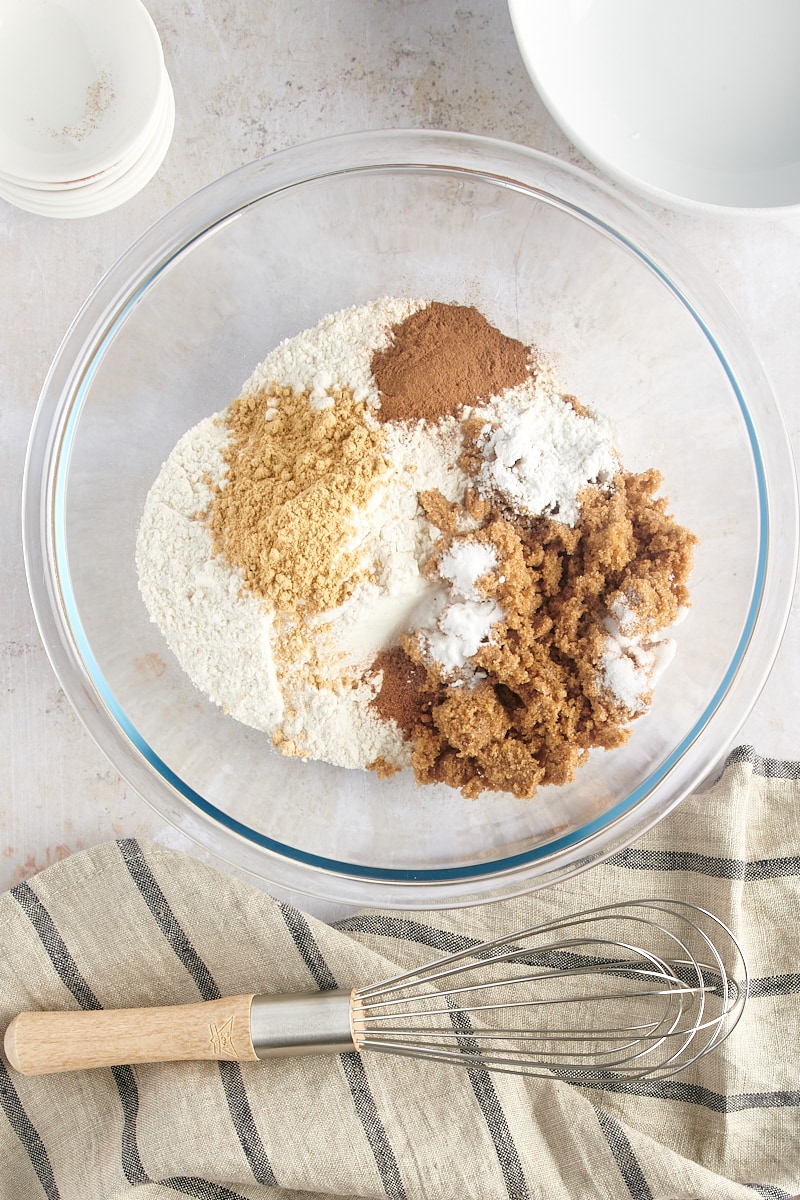 Combine the dry ingredients and sugar. Whisk together the flour, brown sugar, baking powder, baking soda, salt, ginger, cinnamon, and nutmeg in a large bowl. Make a well in the center.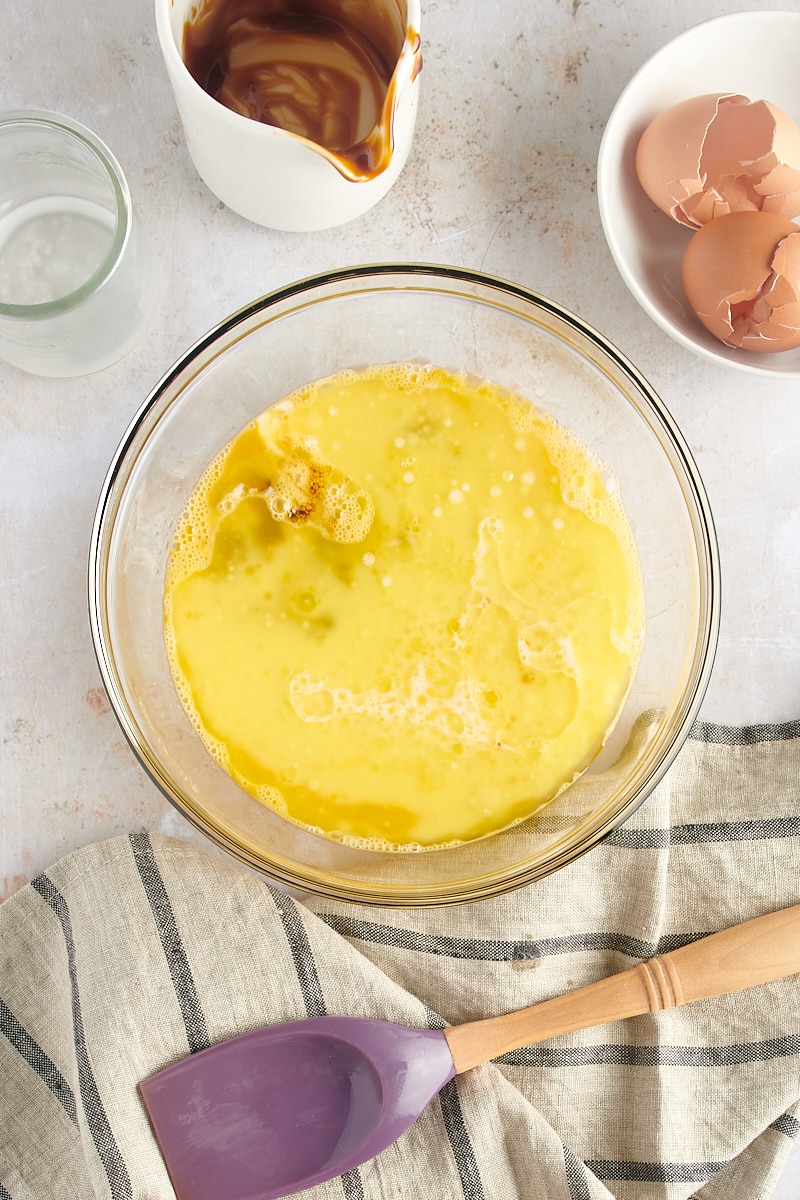 Combine the wet ingredients. In a separate bowl, lightly beat the eggs. Add the melted butter, molasses, and milk, and stir until combined.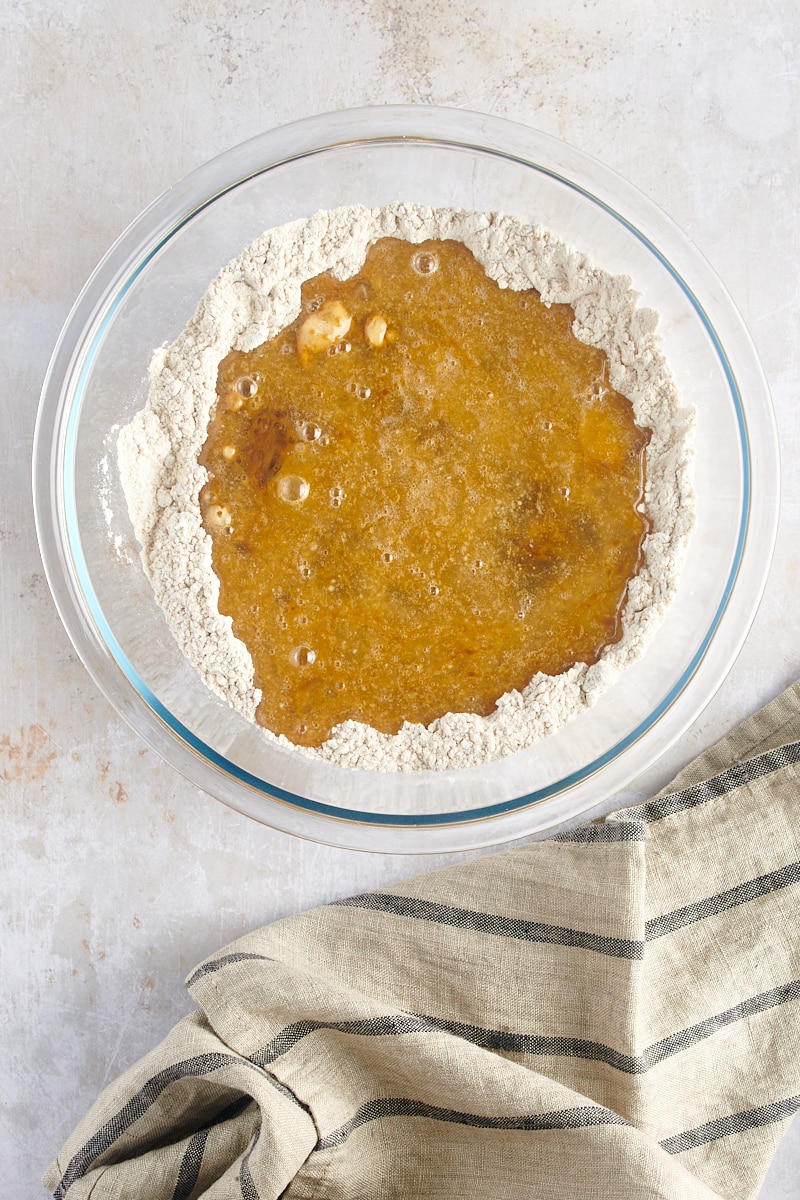 Finish mixing. Pour the butter mixture into the well in the flour mixture. Stir just until combined.
Portion. Divide the batter among the prepared muffin cups. You'll need about 3 tablespoons of batter to fill each cup 3/4 full. If you like, sprinkle coarse sugar over the top of the muffins.
Bake. Place the muffin pan in the oven, and bake the muffins 12 to 15 minutes. When a toothpick inserted into the center of the muffins comes out clean, they're ready to come out of the oven.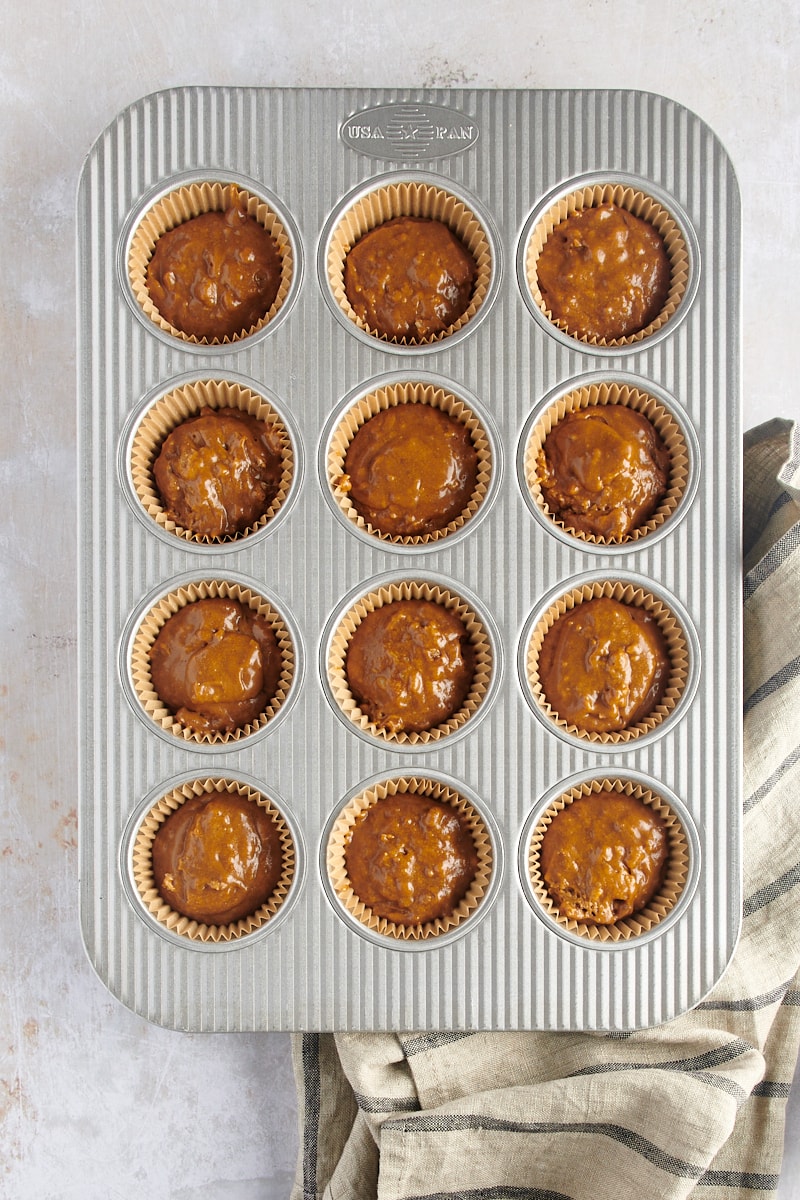 Cool. Place the pan on a wire rack, and allow the muffins to cool for 10 minutes. Then transfer the muffins from the pan directly onto a wire rack to cool completely.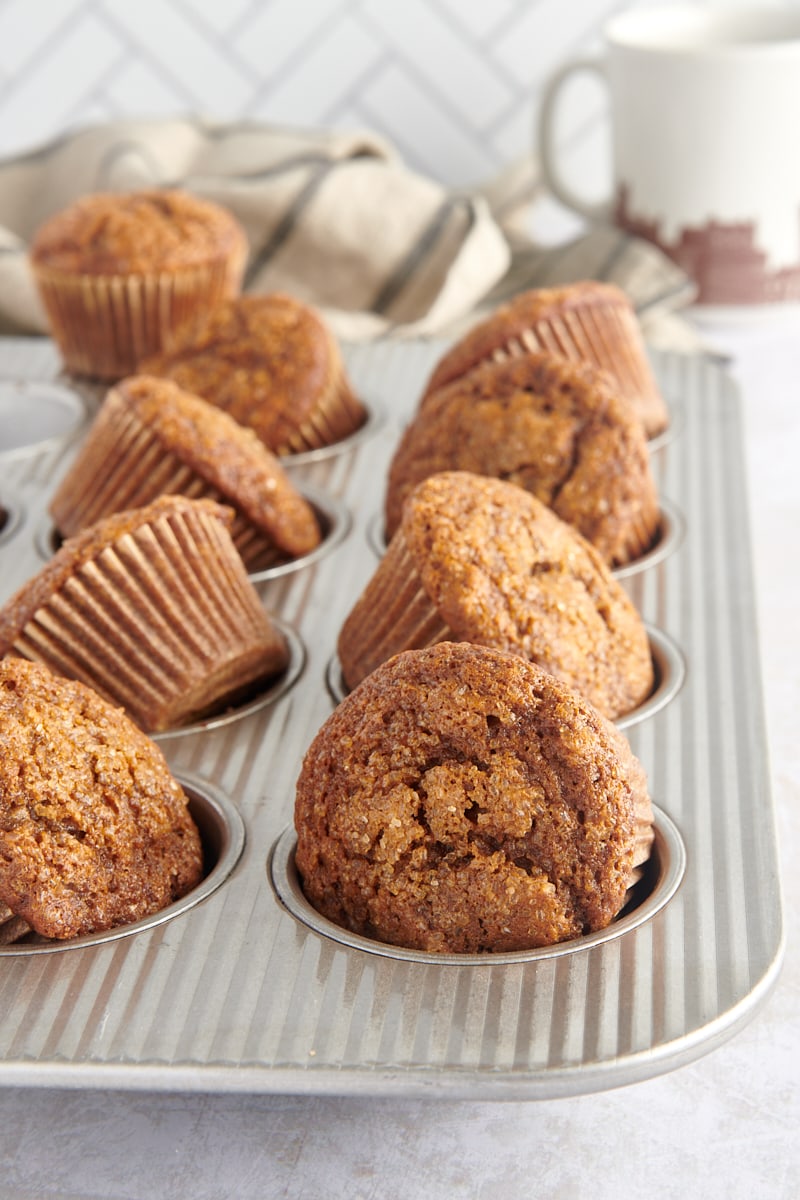 Tips for Success
Don't over-mix. To get soft muffins, only mix the batter until the last of the dry ingredients are moistened. You can even stop just before then when a few small streaks of flour remain, as those will moisten during baking.
Check your spices. If those spice jars have been in the cabinet for a while, it might be time to replace them. They should have a strong aroma.
Use a scoop for portioning. A 3-tablespoon scoop will make quick work of dividing the batter while making sure your muffins are all the same size for even baking.
Want to add a glaze? Combine confectioners' sugar (powdered sugar) with milk or lemon juice for a simple sweet glaze to drizzle over the muffins. The glaze on Triple Citrus Poppy Seed Muffins is a good one.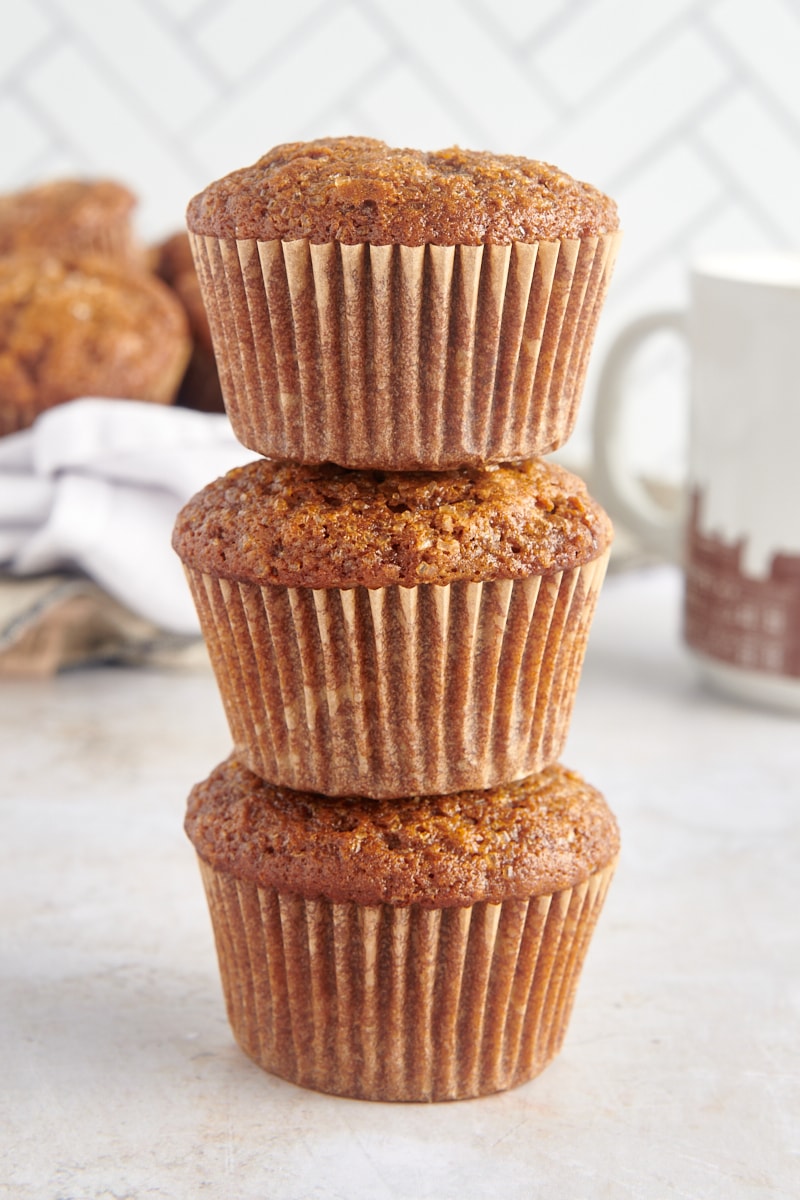 How to Store
Place the cooled muffins in an airtight container and store at room temperature up to 3 days. To help prevent them from getting soggy, line the container with paper towels and place another on top to absorb excess moisture.
How to Freeze
After the muffins have cooled completely, place them in an airtight container that's freezer-safe. For an extra layer of protection, you can wrap each muffin in plastic wrap. Properly stored, the muffins should keep in the freezer up to 3 months. Thaw for an hour or so at room temperature.