Red Currant Muffins are a delicious and unique addition to your breakfast repertoire. The sweet, tart flavor is irresistible!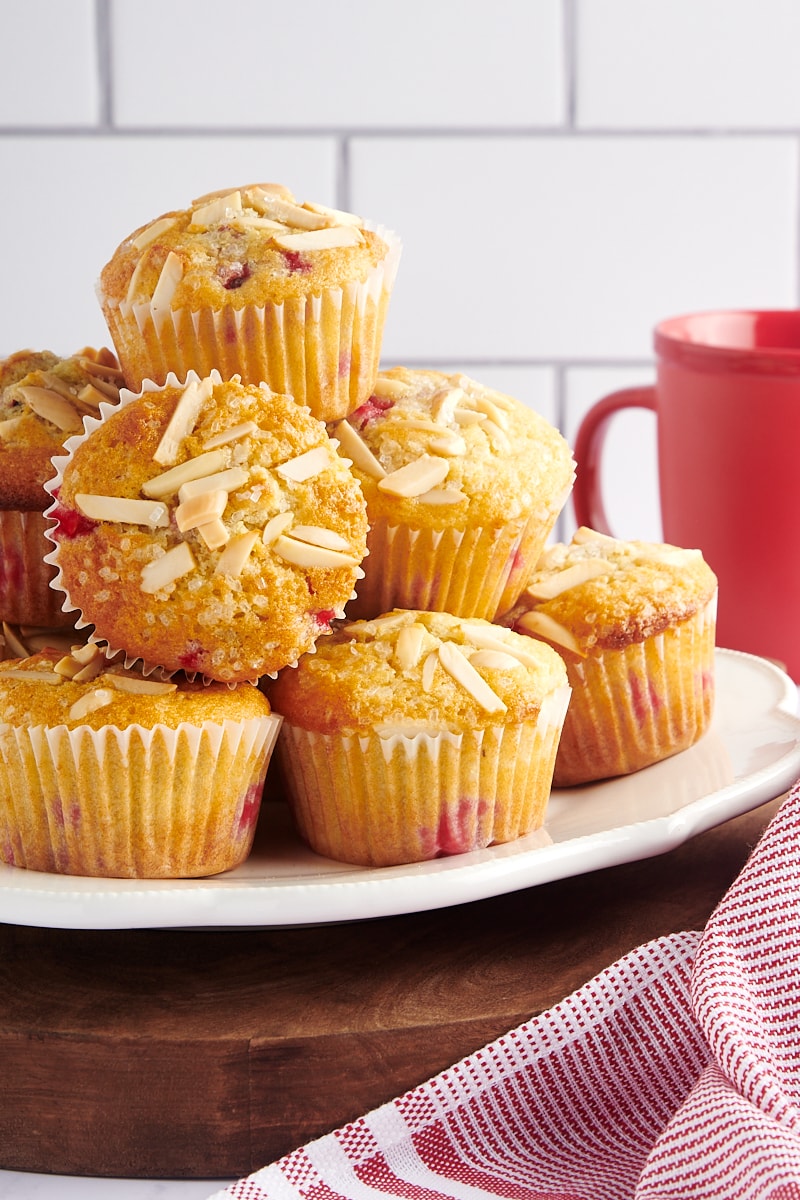 Red Currant Muffins
I'm a fan of all kinds of berry muffins, but it's good to stray from the usual options now and then. That's where these Red Currant Muffins come into the picture.
A recent visit to the farmers market resulted in my coming home with a bevy of fresh red currants. As soon as I spied them among the blueberries and strawberries, I had such an urge to make some simple muffins with them.
And that's just what we have here – simple muffins to showcase those sweet, tart currants! With some almond flavor added to complement the berries, the end result is a soft, flavorful muffin that's a bit off the beaten muffin path.
Want even more berry muffin recipes? Try my Raspberry Pistachio Muffins, Berry Cheesecake Muffins, or Brown Butter Strawberry Muffins next!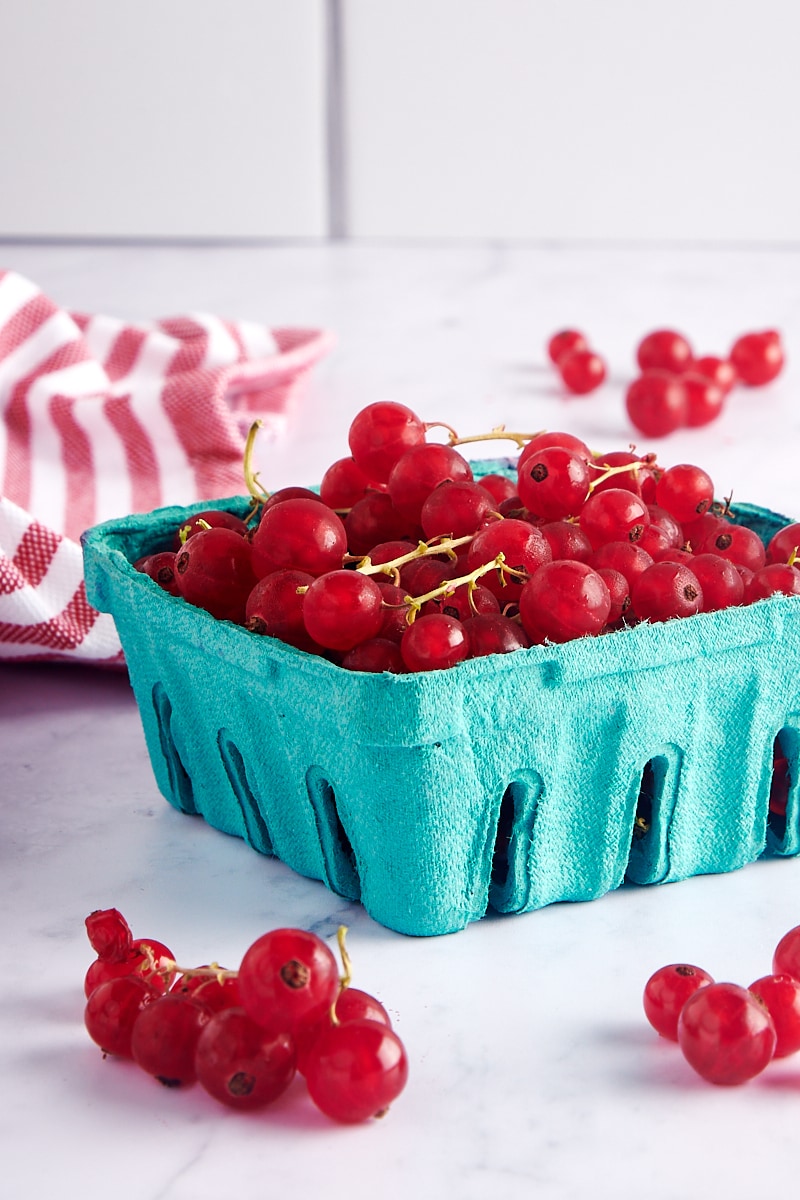 What are currants?
Currants are small berries similar to gooseberries. They have a sweet flavor with a sour kick that's not overwhelming but definitely there. You can use them in baking much like you might use blueberries or perhaps even blackberries and raspberries. They can be a bit hard to find in supermarkets, but your local farmers market or organic grocery stores are likely to offer them from late spring to mid-summer. You may also find frozen currants in most supermarkets.
This muffin recipe features red currants, which are commonly used in baking and cooking. Along with red currants, you'll most commonly find black, pink, and white currants. White currants have a mild flavor and are usually enjoyed fresh, while the bold flavor of black currants makes them a good choice for cooking and making into jams. Pink currants fall somewhere between red and white.
Don't confuse these fresh berries with dried currants or Zante currants, which are dried grapes much like raisins.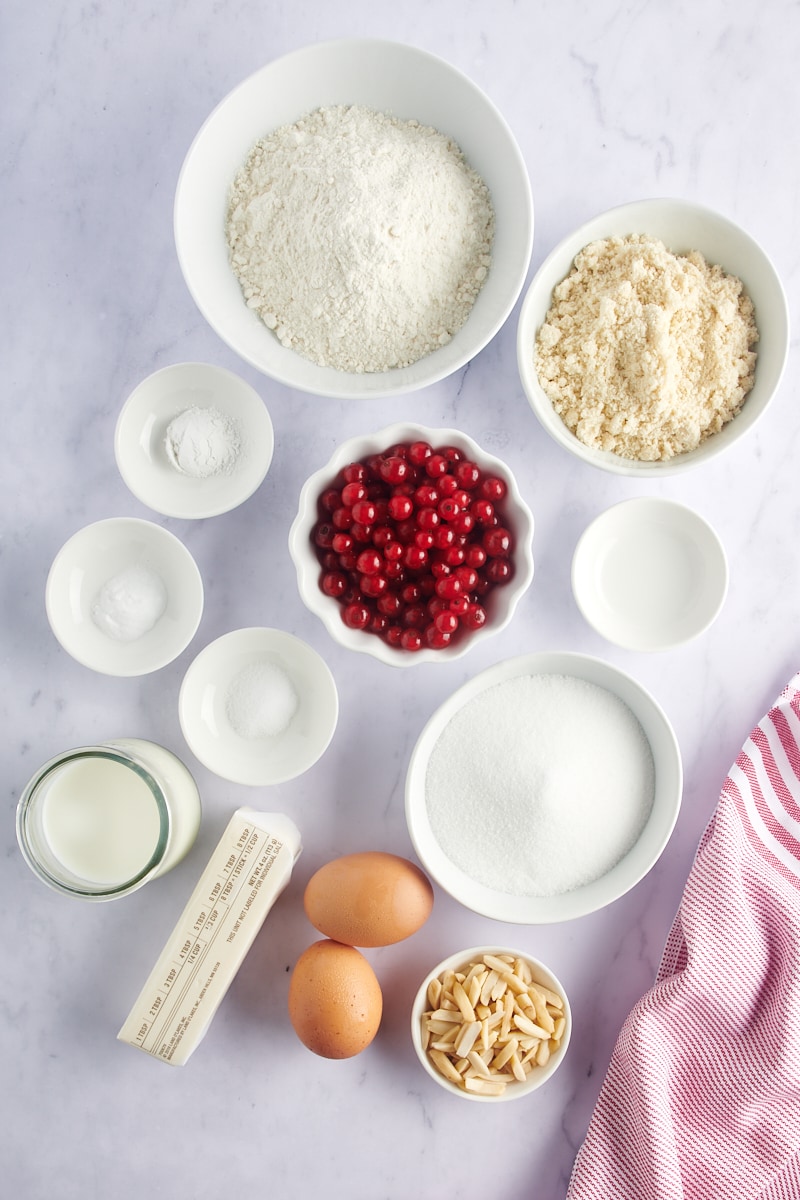 What You'll Need
Along with the currants, you'll need some basic baking ingredients to make these Red Currant Muffins. Scroll down to the recipe card at the end of this post for ingredient quantities and full instructions. Here are some useful notes about the ingredients you'll need.
All-purpose flour – For best results, measure by weight. Otherwise, use the spoon and sweep method. Learn more: How to Measure Flour
Almond flour – Essentially, this is ground blanched almonds. You can buy it or make it yourself with a food processor. Almond meal is similar except the almonds are processed with their skins intact.
Granulated sugar
Baking powder
Baking soda
Salt
Unsalted butter – Melt the butter and let it cool slightly before mixing.
Milk – Let the milk come to room temperature before mixing.
Eggs – Bring the eggs to room temperature, too.
Almond extract – Almond is a wonderful complement to the currants, but you can use vanilla extract if you prefer.
Red currants
Almonds – You can optionally top the muffins with chopped or sliced almonds.
Coarse sugar – This is also optional but adds an extra bite of sweetness and a little sparkle.
Ideas for Variations
Red currants have a bit of a sour kick, so if you'd like to dial that back you can combine them with another berry like raspberries. Just keep the total volume of berries in the recipe the same.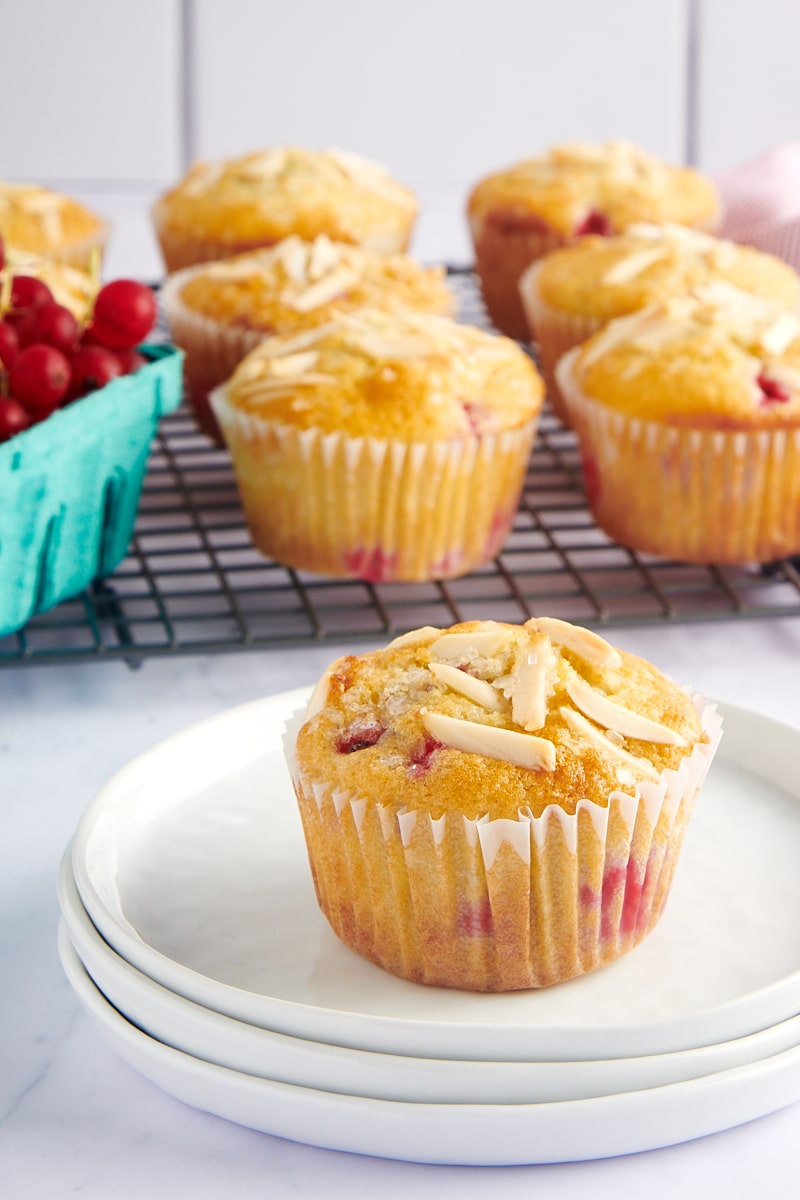 How to Make Red Currant Muffins
These muffins mix quickly and easily using the muffin method. You'll have them mixed and ready for the oven in short order!
Prepare for baking. Heat the oven to 400°F. Line 12 standard muffin cups with paper liners, or grease the cups if you don't want to use liners.
Combine the dry ingredients and sugar. Whisk together the flour, sugar, baking powder, baking soda, and salt in a large mixing bowl. Make a well in the center.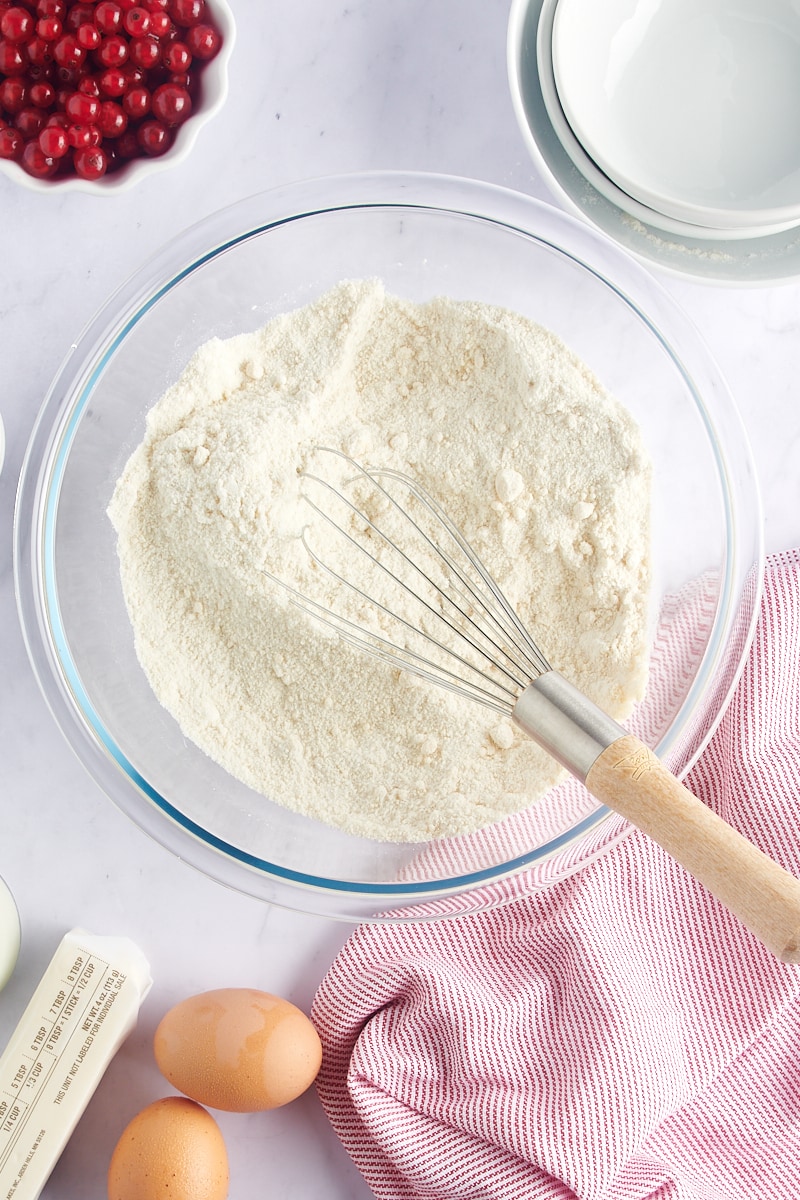 Combine the wet ingredients. In a separate medium bowl, combine the melted butter, milk, eggs, and almond extract.
Add the wet ingredients to the flour mixture. Pour the butter mixture into the well in the flour mixture. Stir just until combined or a few streaks of flour remain.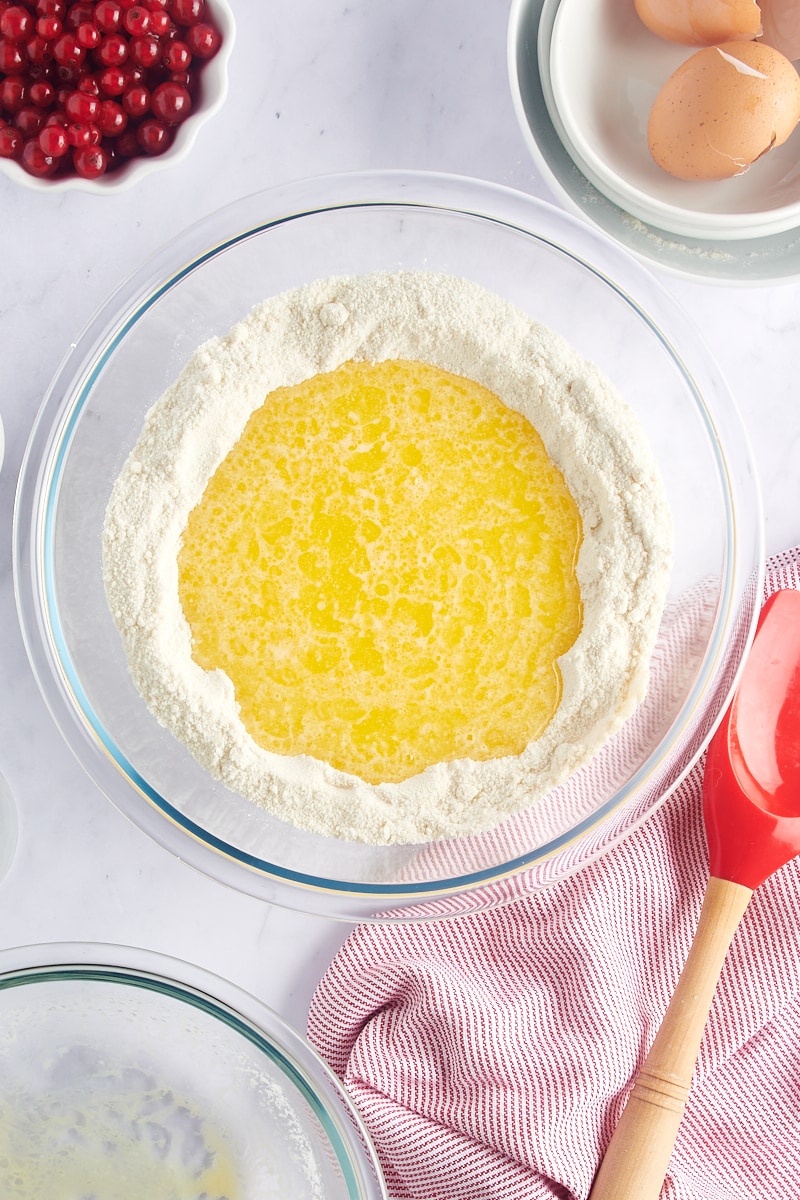 Add the currants. Gently fold the currants into the batter.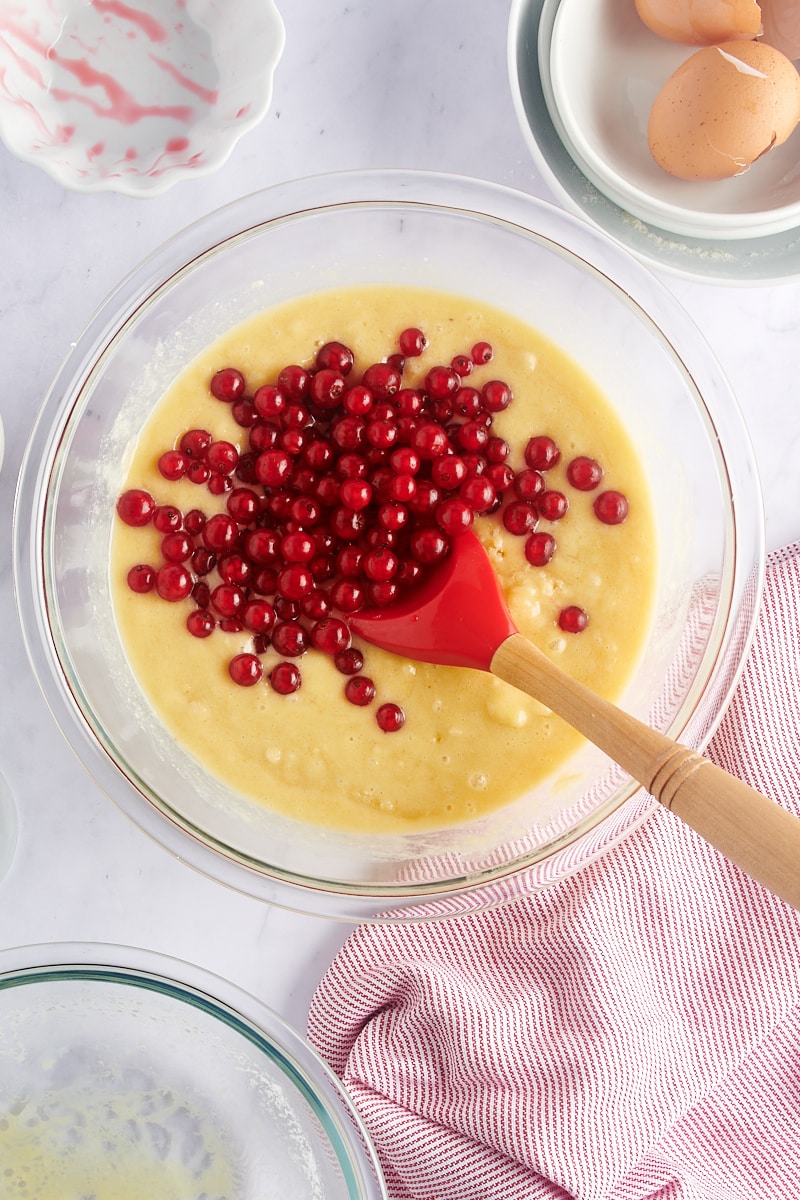 Portion. Fill each muffin cup about 3/4 full, using roughly 3 tablespoons of batter per cup. If you like, sprinkle the tops of each muffin with sliced almonds and a pinch of sanding sugar.
Bake. Place the pan in the oven, and bake for 14 to 18 muffins. The muffins are done when the edges are browned and a pick inserted into the center comes out clean.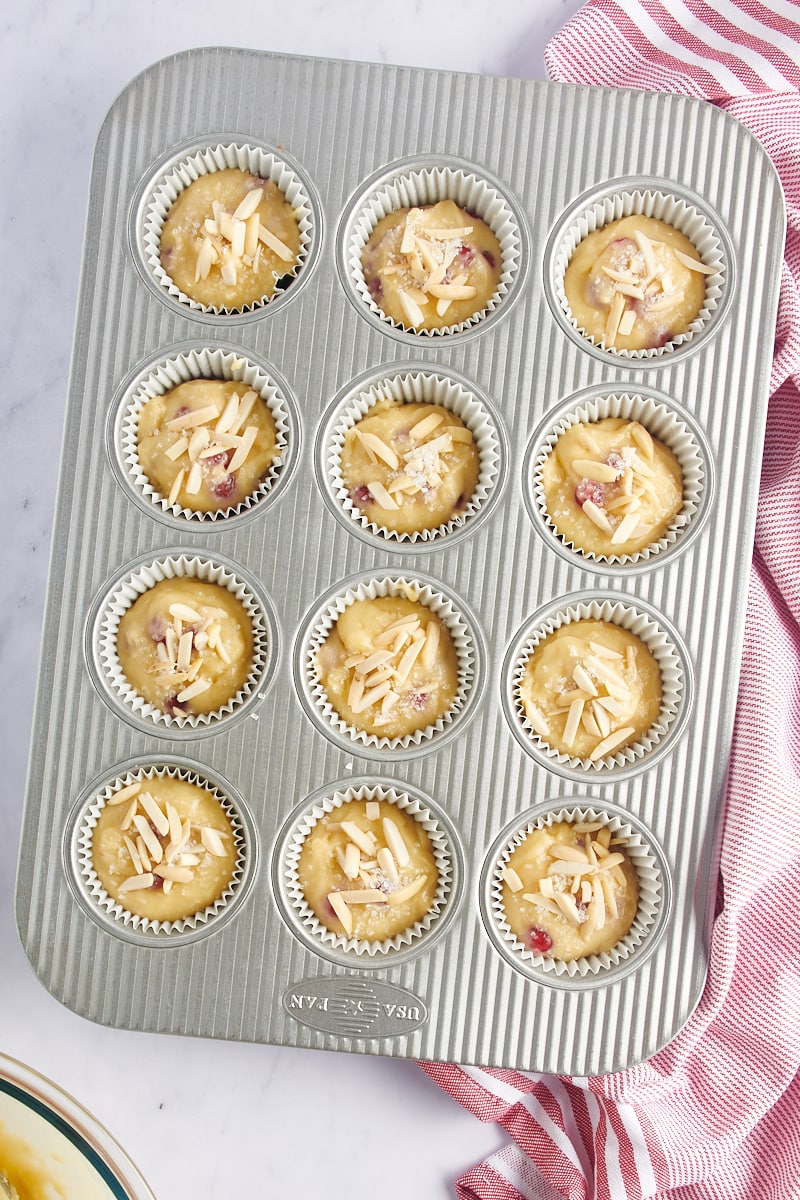 Cool. Place the pan on a wire rack and allow the muffins to cool for 5 to 10 minutes. Then transfer the muffins from the pan directly to a wire rack to continue cooling.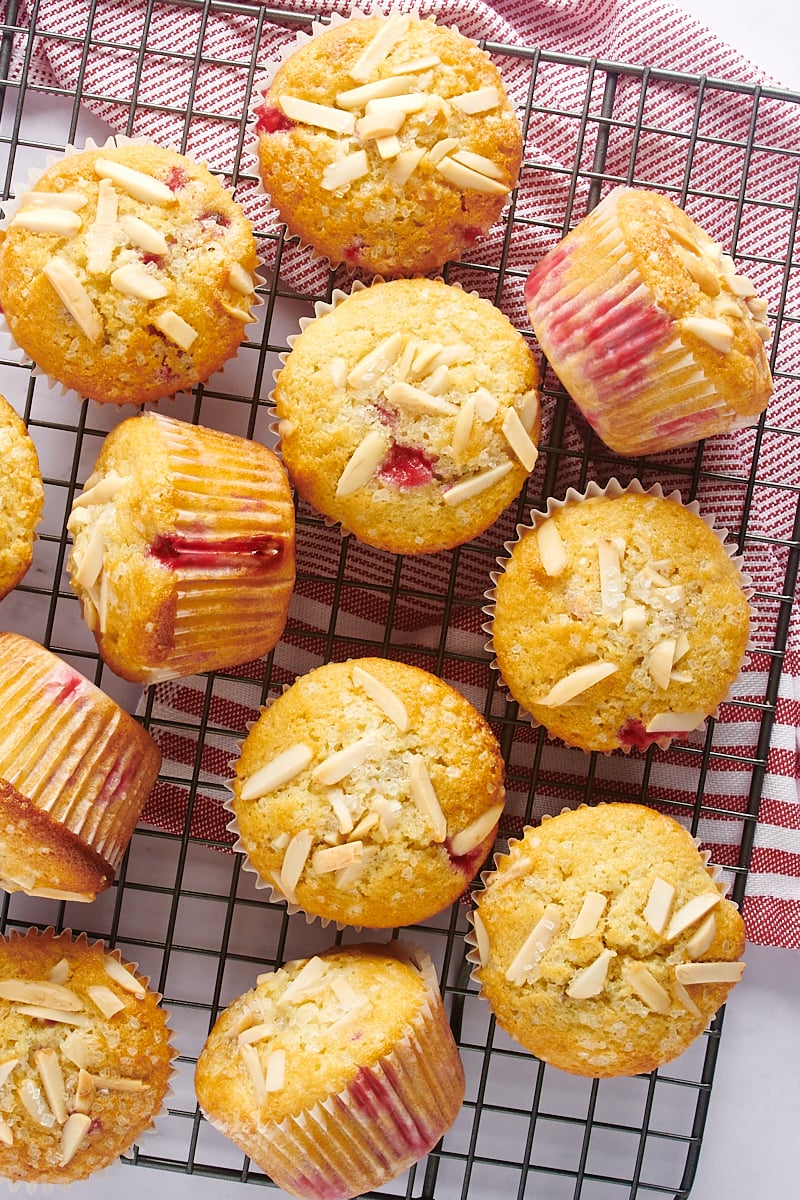 Tips for Success
Here are a few tips for making sure your Red Currant Muffins turn out perfectly!
Don't over-mix. Too much mixing leads to tough muffins. Leaving a few small streaks of flour in the batter is perfectly fine.
Use a light-colored, metal muffin pan. Your muffins will bake more thoroughly and evenly.
Use a scoop for portioning. A cookie scoop will make portioning the muffins a quick process and also help make sure your muffins are equally sized so they'll bake evenly.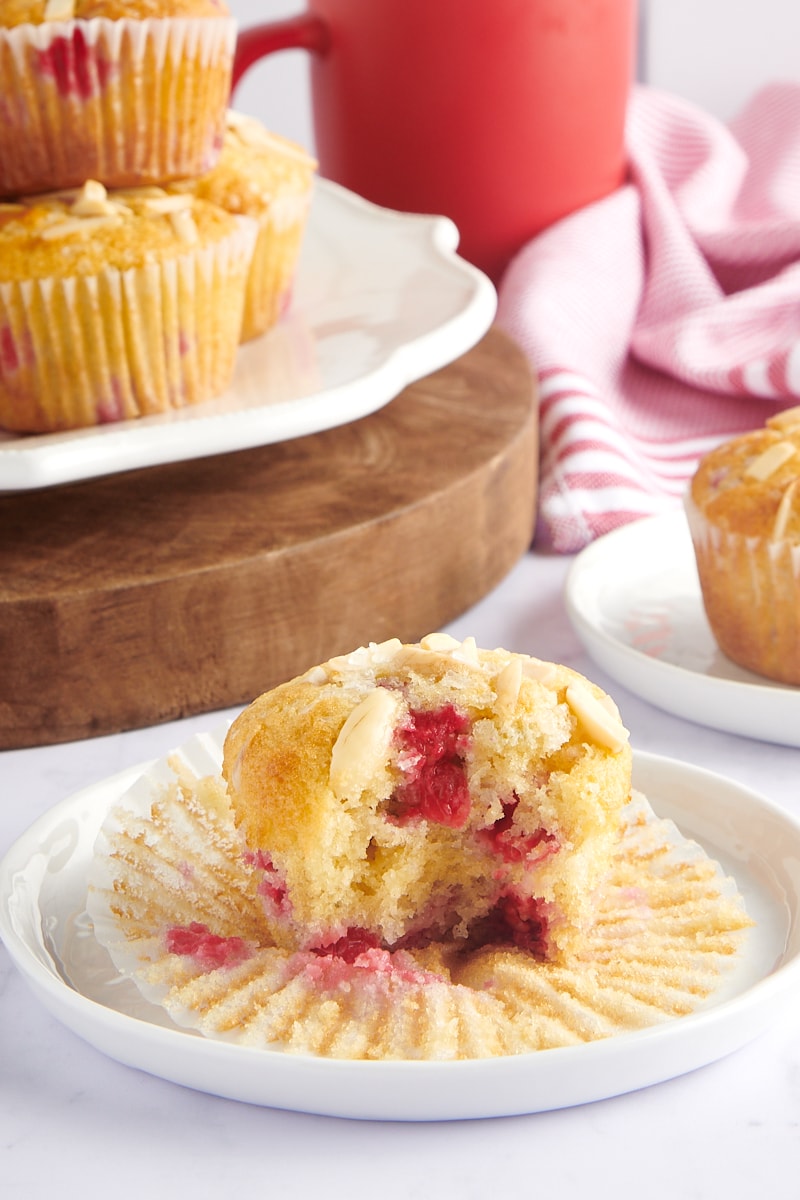 How to Store
Once the muffins have cooled, they can be placed in an airtight container and stored at room temperature up to 3 days. To keep them from getting soggy, you can line the container with paper towels to absorb moisture.
Can These Muffins Be Frozen?
Yes, you can freeze these Red Currant Muffins. Place the cooled muffins in a freezer-safe container or bag. You can also first wrap them individually in plastic wrap if you like. Properly stored, the muffins should keep in the freezer up to 3 months. Thaw for an hour or so at room temperature or warm briefly in the microwave.