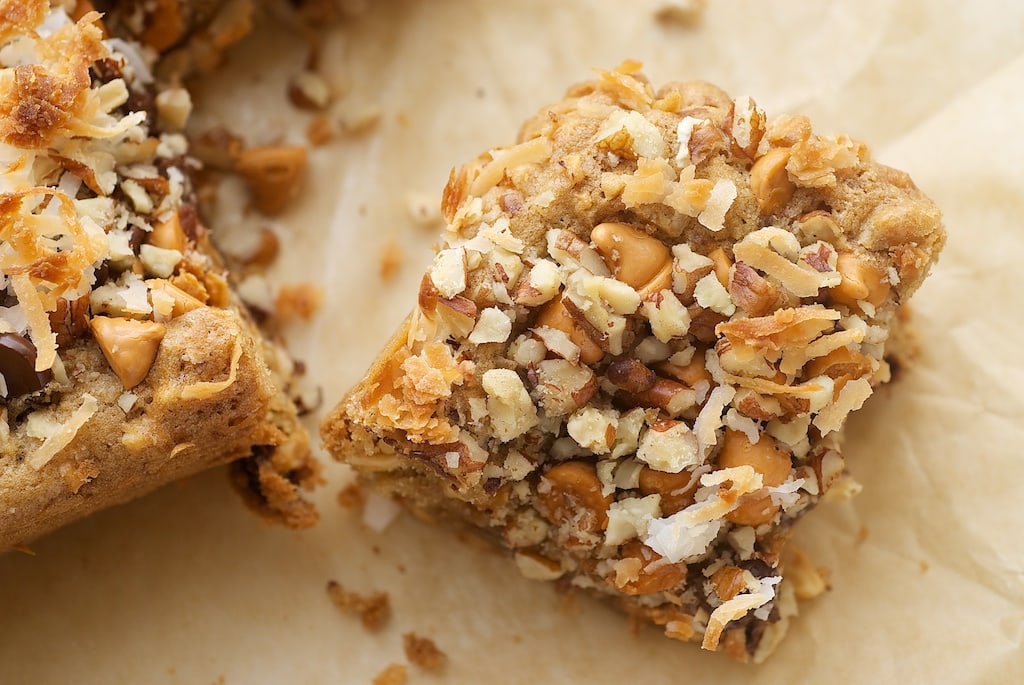 One of my favorite things about New York City is that there is no shortage of amazing bakeries. After we moved here, I told myself that I would visit as many as possible. That's a tall order. But, I do it in the name of all the baked goods in the city. How unselfish, right?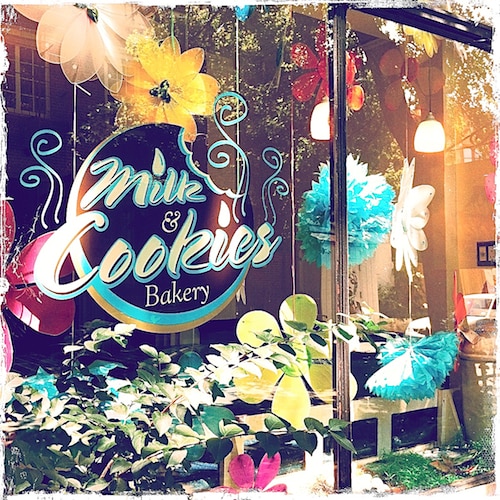 In the West Village, there's an incredibly quaint little spot called Milk & Cookies Bakery. As you might guess, this place is known for its cookies. Quinn and I stopped by last weekend, and we both had a hard time choosing our treats. Ultimately, there were cookies. And maybe a couple of other things.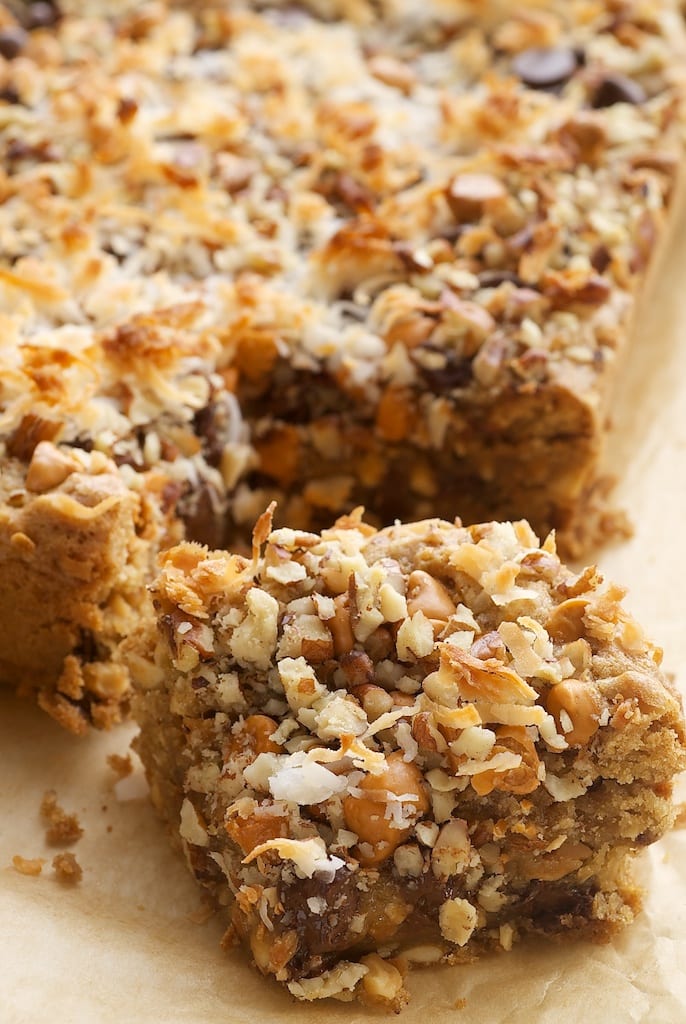 For those of you who can't make it to Milk & Cookies, you can get a taste of it from your own kitchen with the Milk & Cookies cookbook. It's full of recipes for cookies, bars, and other sweet treats.
These squares are a bit like a cookie and a candy bar rolled into one. The bars themselves are a tasty mix of brown sugar and nuts and chocolate chips. That's the cookie-like part. Topping that off is all kinds of good stuff – butterscotch, chocolate, nuts, and coconut. The total package is a flavor-packed, over-the-top treat.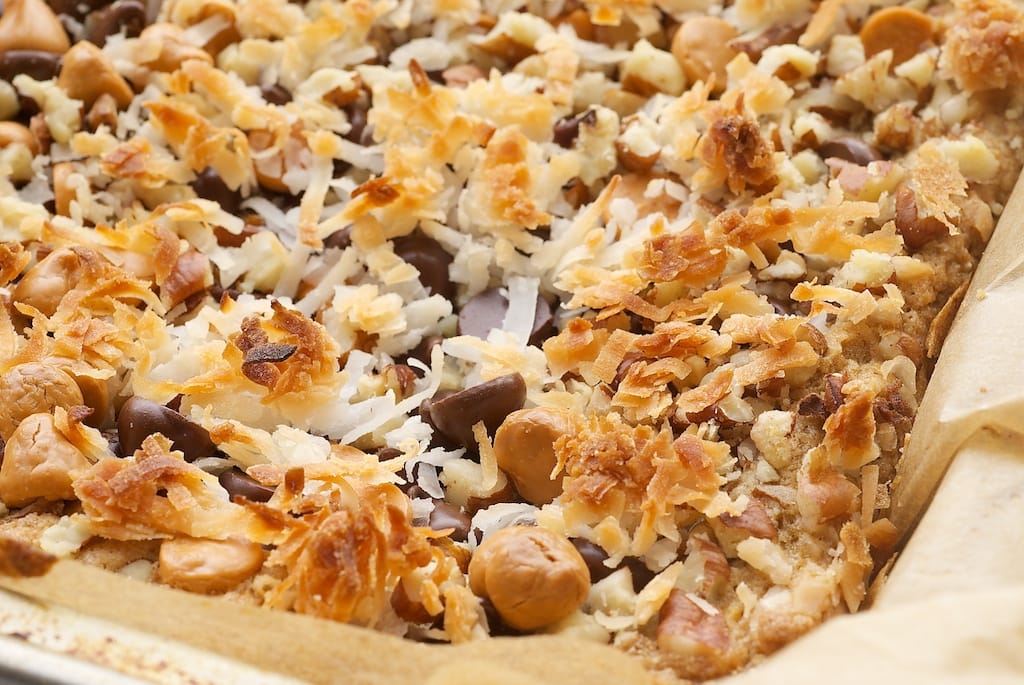 They're easily customizable, too. So, if someone doesn't like coconut (coughQuinncough), you can easily leave that out in favor of more of something else. Or, maybe add some toffee bits. I adore coconut, especially toasted coconut, so I opted to top part of them with coconut and part without. Surely I win big compromise points for that.