Toffee Squares are jam-packed with flavor for a bar that's part cookie, part candy bar!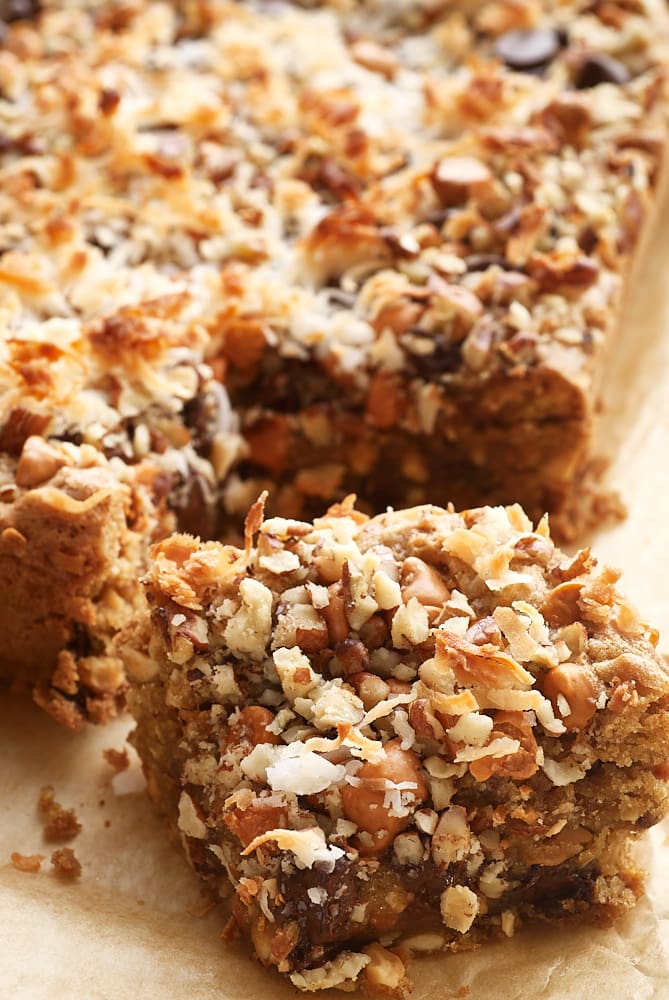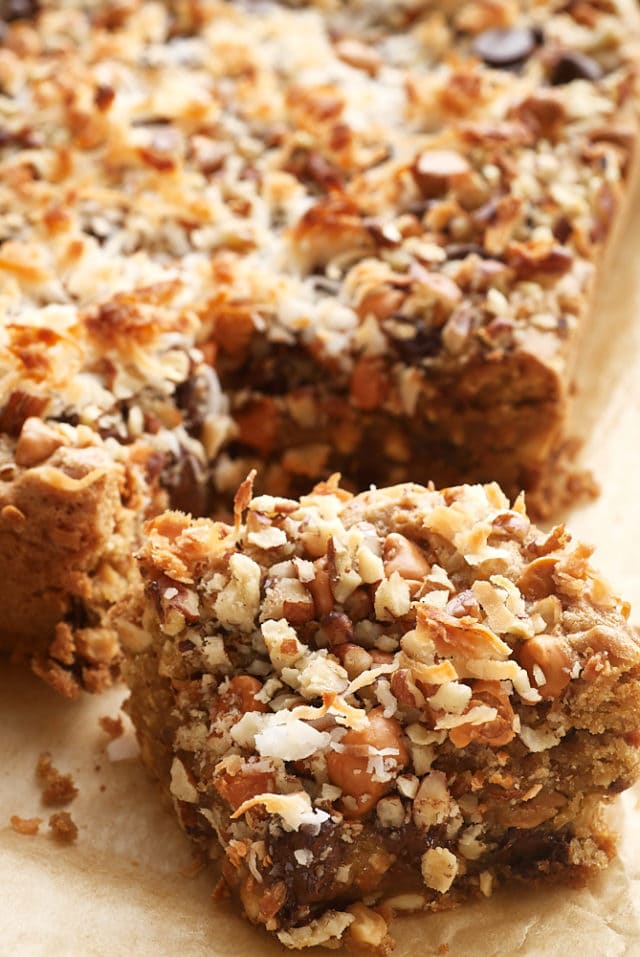 Loaded Toffee Squares
In the West Village of New York City, there was once an incredibly quaint little spot called Milk & Cookies Bakery. As you might guess, this place was known for its cookies, like these amazingly delicious Toffee Squares.
What I love about these Toffee Bars is that they are a bit like a cookie and a candy bar rolled into one. The brown sugar gives them their wonderful toffee flavor, and the nuts and chocolate chips provide even more flavor and some crunch. That's the cookie-like part.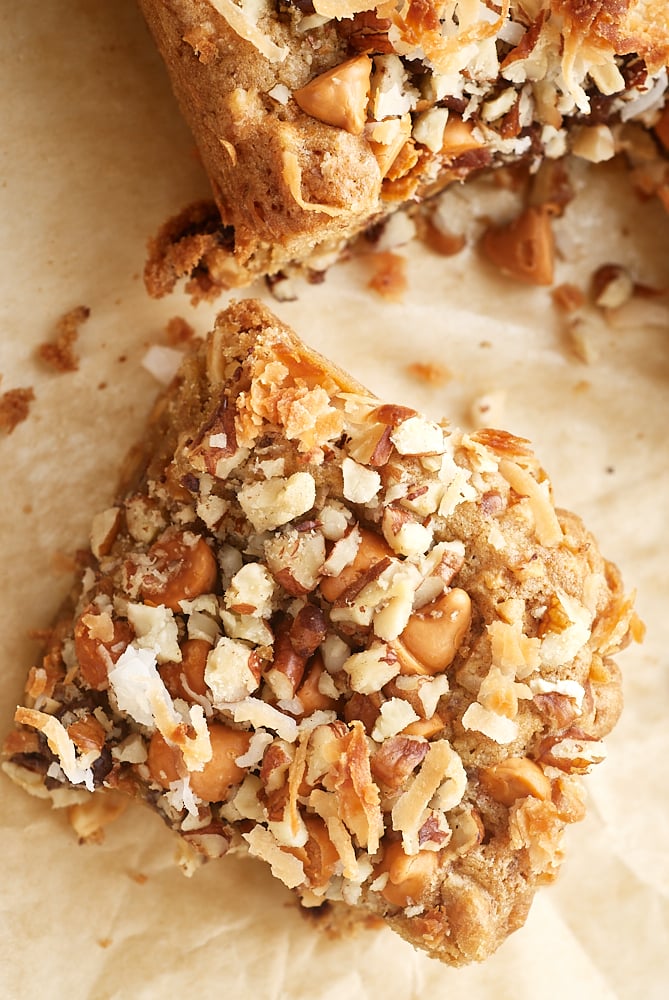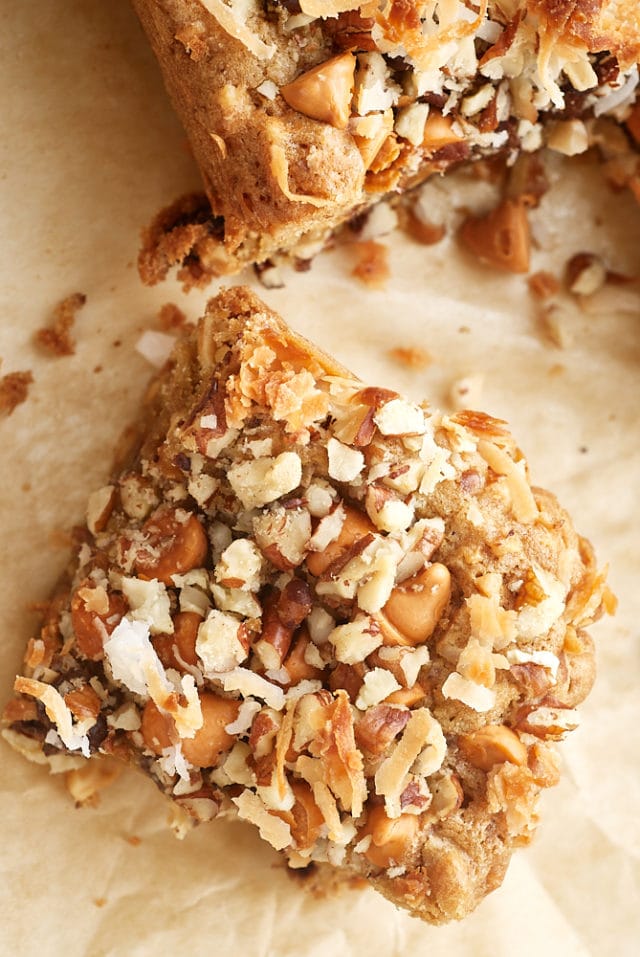 Topping that off is all kinds of good stuff – butterscotch, chocolate, nuts, and coconut. These guys are positively loaded with toppings. The total package is a flavor-packed, over-the-top treat!
These Toffee Squares are easily customizable, too. You can adapt the toppings to your tastes. You can even top parts of them with different toppings to please everyone's flavor choices.
Tips for Success
Measure accurately. Use a kitchen scale or the spoon and sweep method.
Use a light-colored, metal pan. You'll get the best and most consistent results in browning and thorough baking.
Line the pan with parchment paper. It's so easy to use the overhanging parchment to lift the baked and cooled bars onto a cutting tray when it's time to slice them.
Adapt the toppings to your tastes. Add some or all of your favorites!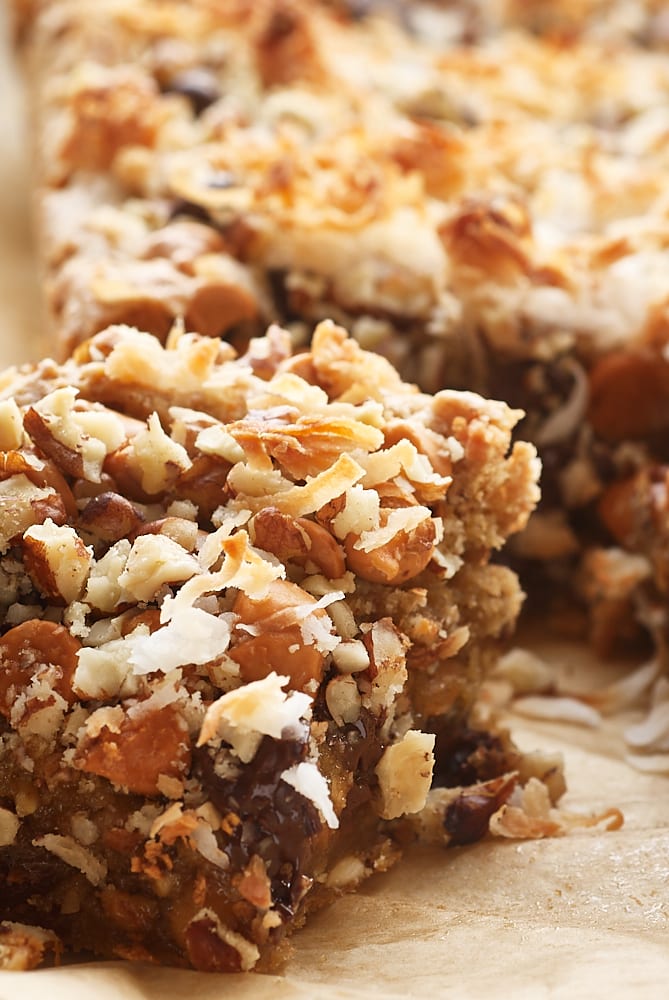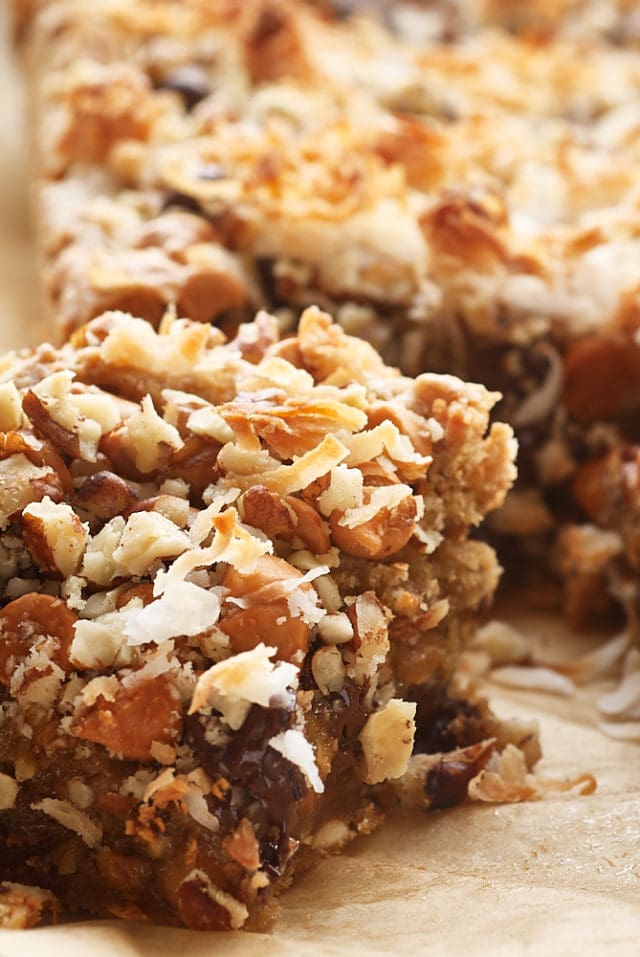 These easy-to-make Toffee Squares are one of my favorite things to bake for a casual gathering, for gifting, or just for sweet snacking. If you're a frequent baker, you may very well have everything you need to make these any time you get a craving!
How to Make Toffee Squares
More Cookie Bar Recipes