Of all the many, many versions of brownies I've made in my baking life, I very rarely have used a chocolate-fruit combination. It's not that I dislike the combination. Rather, the thought of nuts or caramel or peanut butter generally persuades me to go another route.
The addition of dried sour cherries to dark chocolate brownies makes for a chewy, slightly tart brownie. That tartness combines with dark chocolate to make an irresistible brownie.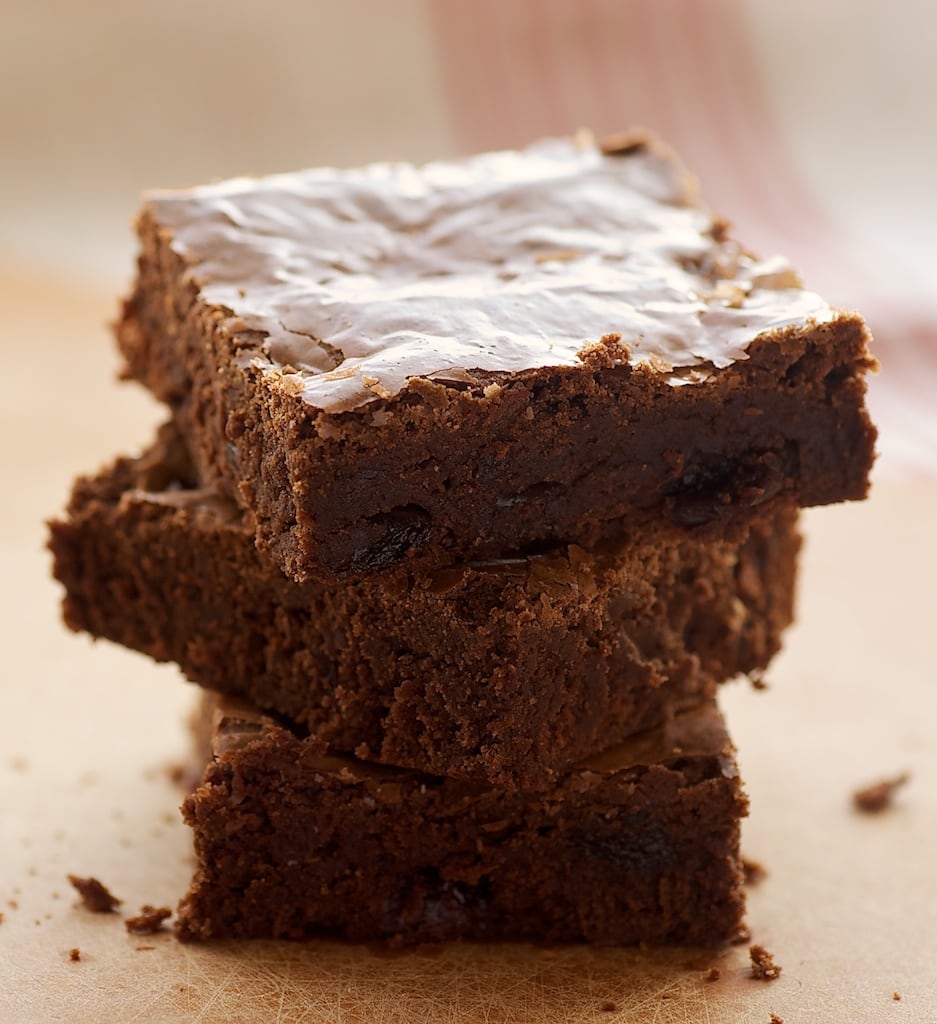 I recommend chopping the cherries so they're better distributed in the brownies. And, as always, I suggest using the very best chocolate you can. When chocolate has a starring role, it definitely makes a difference.