Double Chocolate Zucchini Brownies are so amazingly rich, moist, and fudgy!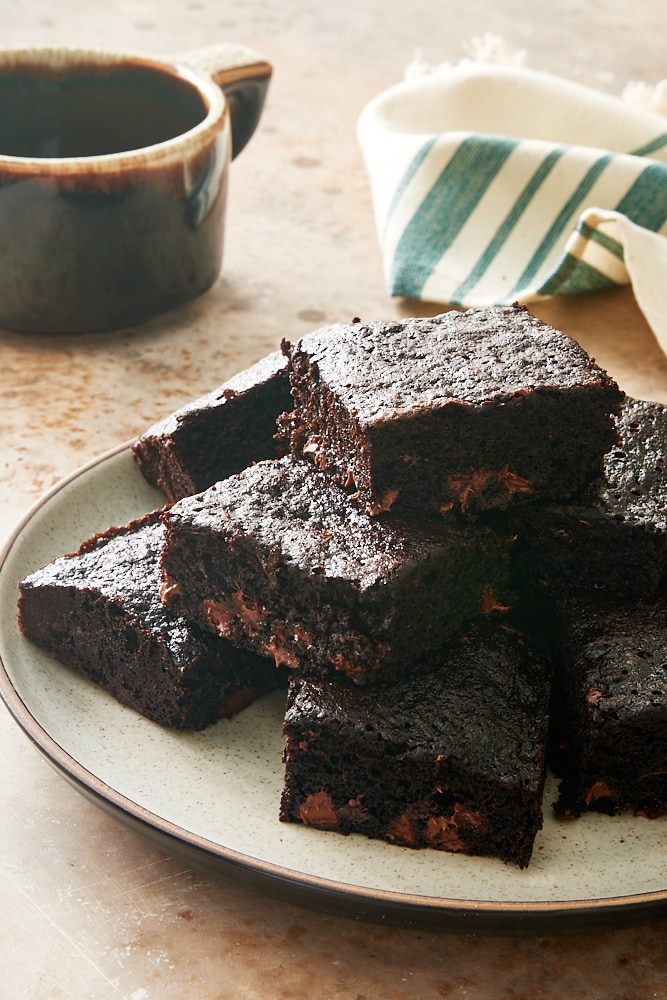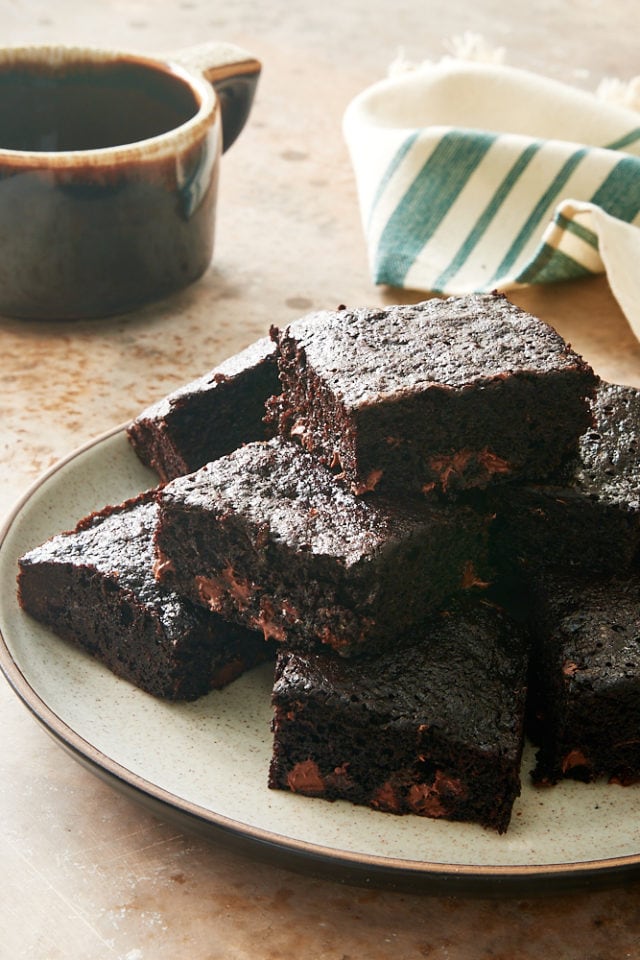 Double Chocolate Zucchini Brownies
I know this blog is all about baking, but I do cook as well. And I very often have some extra zucchini in the kitchen. When that happens, then it's time to do some baking with zucchini.
And I must say that zucchini is a very interesting addition to brownies. It makes these Double Chocolate Zucchini Brownies wonderfully soft and moist without actually tasting like zucchini.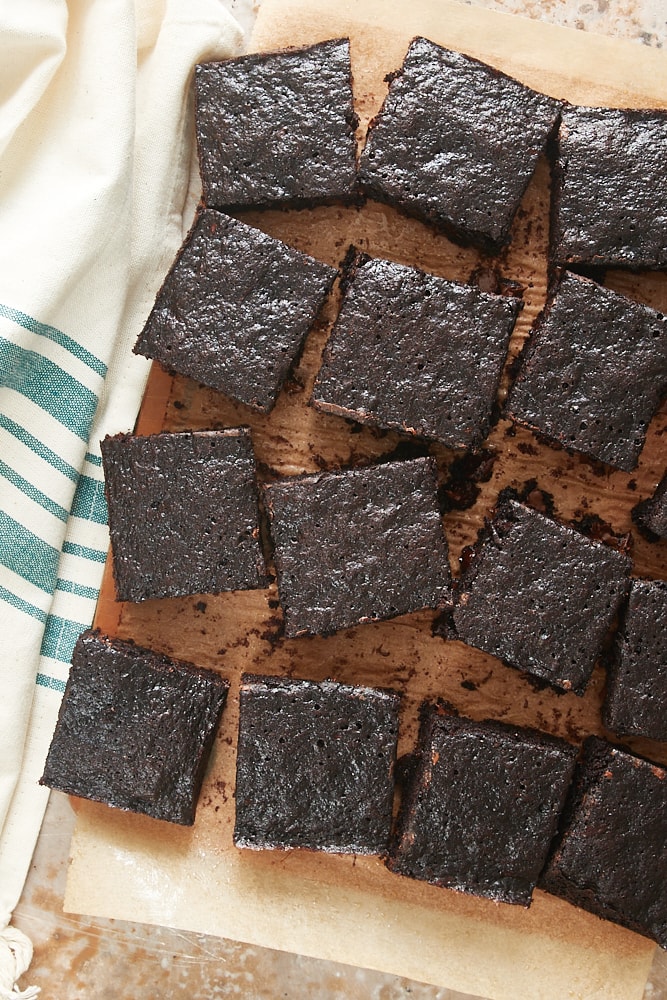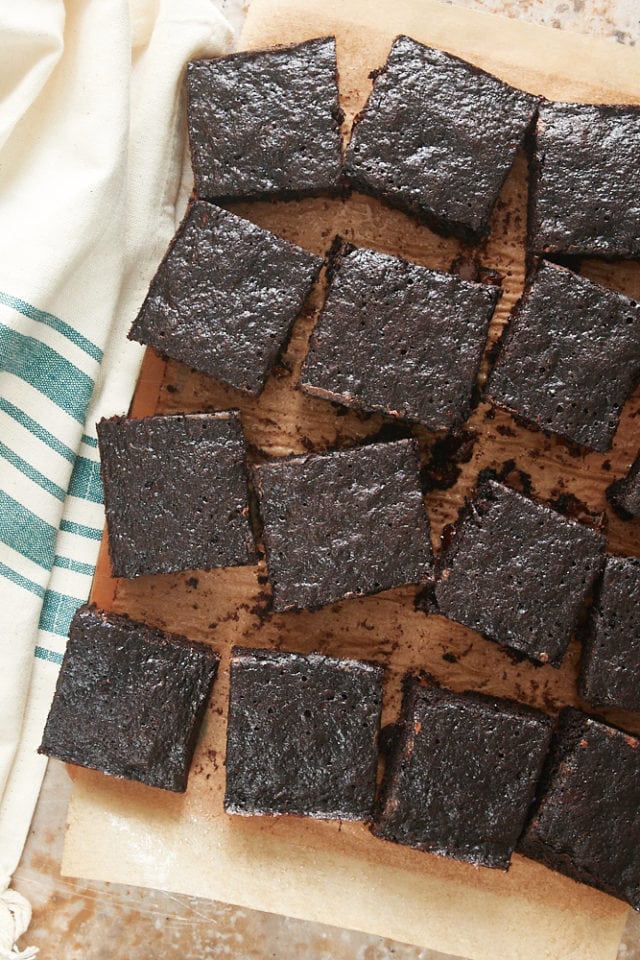 These dark, fudgy brownies are one of my favorites. Their texture is a little different than traditional brownies, but I really like how soft these are. They're definitely off the beaten brownie path, so they're a great choice if you're looking for something just a little different.
And if your zucchini crop has been very generous, or you just happen to have an extra zucchini or two, give these Double Chocolate Zucchini Brownies a try. They're a tasty, sneaky way to add some more vegetables to your day!
Want more chocolate and zucchini together? Try Chocolate Zucchini Bread and Chocolate Chip Zucchini Muffins next! And for another summer brownie treat, make a batch of Strawberry Brownies!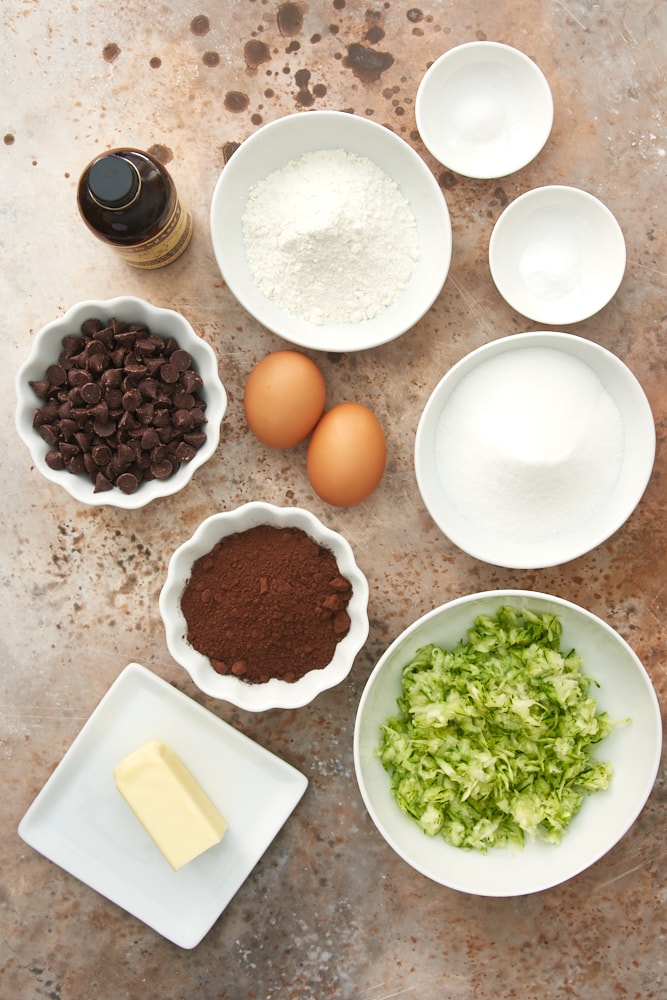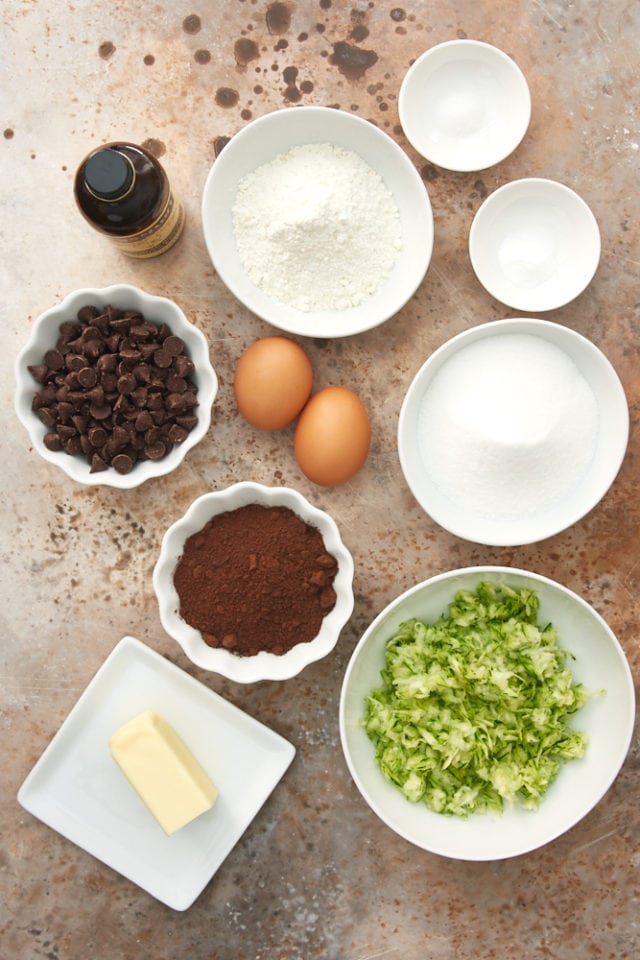 Tips for Success
Measure accurately. Use a kitchen scale to measure by weight if possible. Otherwise, use the spoon and sweep method and take care to measure all ingredients accurately.
Use a light-colored, metal pan. Dark pans tend to over-bake the outside edges while leaving the center under-baked. Metal pans conduct heat most predictably, making them the best choice for brownies.
Peel the zucchini if you like. I don't usually peel it, but you certainly can if you'd rather not see darker bits of green in the brownies. That's really the only difference it makes, so that extra prep work isn't necessary.
Don't drain the zucchini. There's a lot of water in zucchini, and you want that to hang around. I often just pat the shredded zucchini with a paper towel to get the excess.
Use good quality chocolate. Brownies are always better when made with good chocolate.
Want more tips? See my Tips for Baking Brownies from Scratch.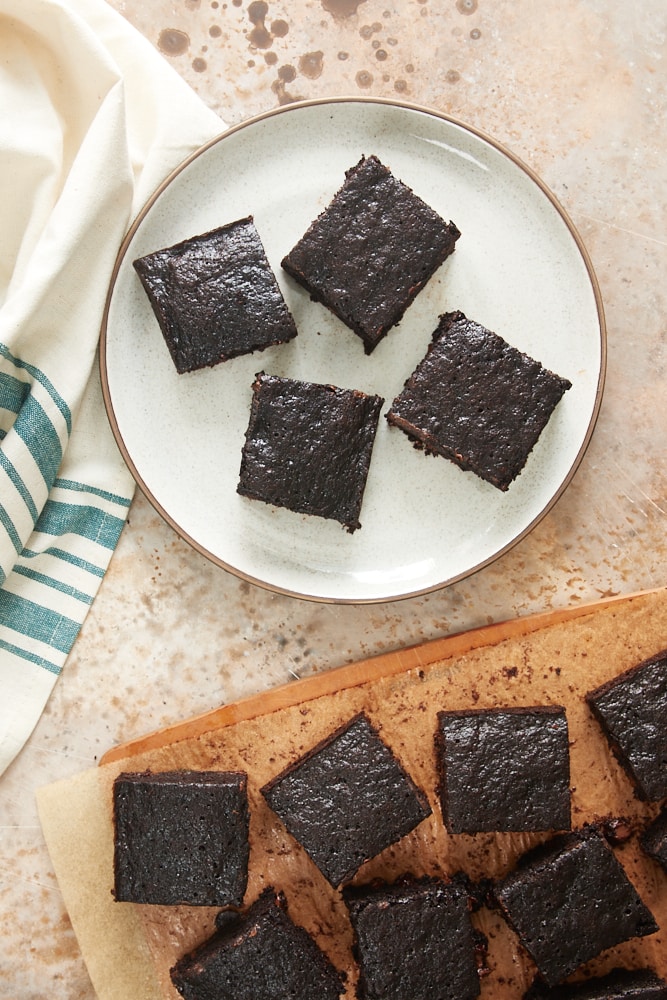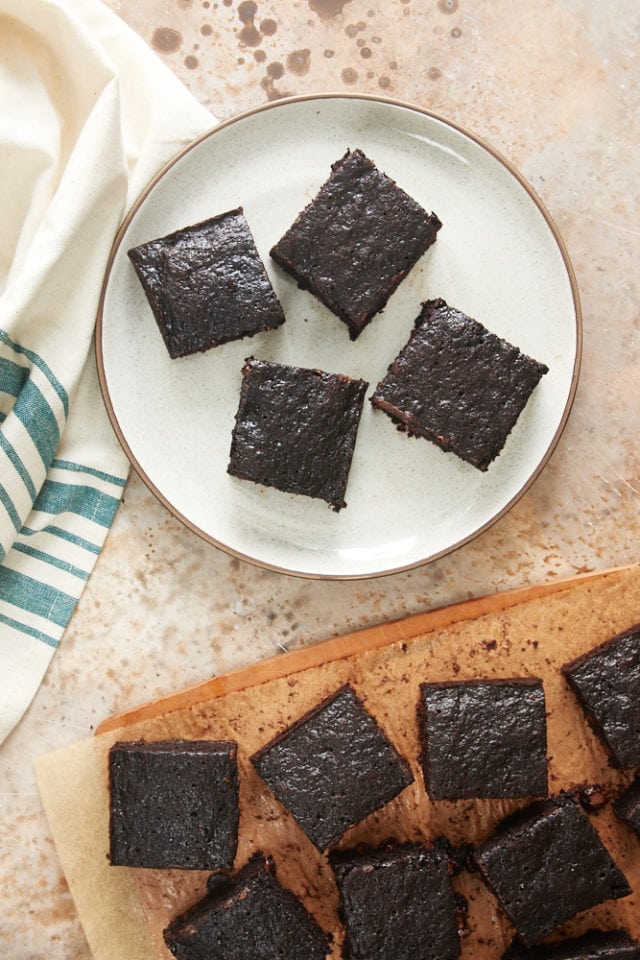 Find more brownie recipes in the Recipe Index.
More Zucchini Baking Recipes