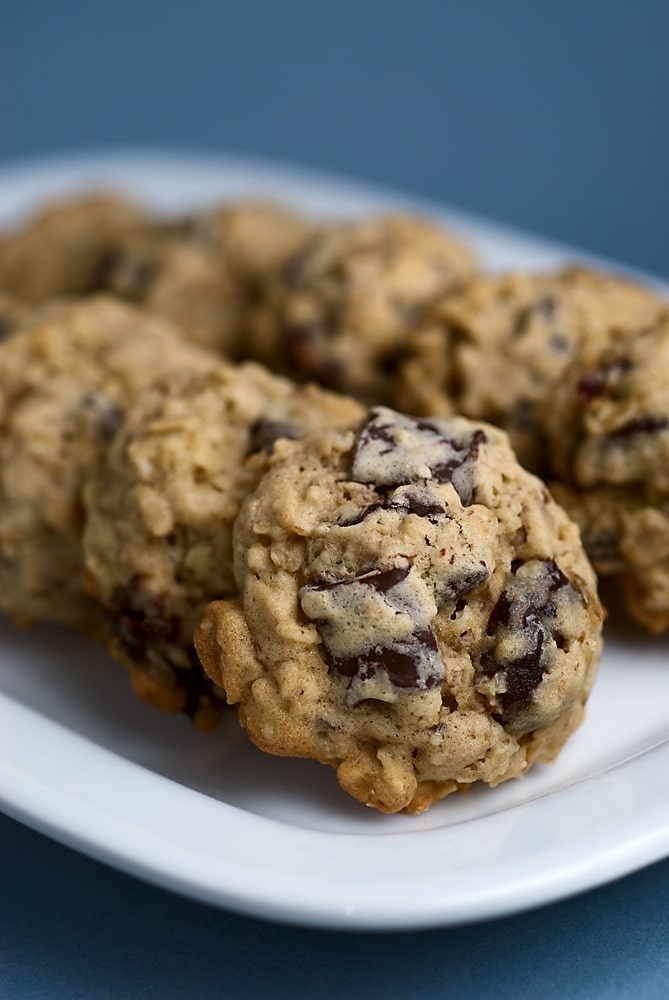 Whenever I see some kind of chocolate I've not tried before, I usually find some justification for buying it, especially if I can bake with it. Recently, I found Schokinag's semi-sweet chocolate baking chunks and knew that I had to have them. As much as I use chocolate chips, I knew that they would be put to good use.

Of course, the first test was a simple taste test. Quinn and I both gave them an enthusiastic thumbs up. Then, I started trying to think of just the thing to bake using them. While I flipped through shelves of cookbooks and countless bookmarked recipes, Quinn took the simple approach of unfolding the enclosed recipes and quickly pointed out his recipe choice.
I'll admit that I probably wouldn't have picked out this recipe on my own. While I love oatmeal cookies and chocolate chip cookies, the dried cherry component just didn't appeal to me. However, I have to say that after sampling the finished product, I was extremely glad I made them.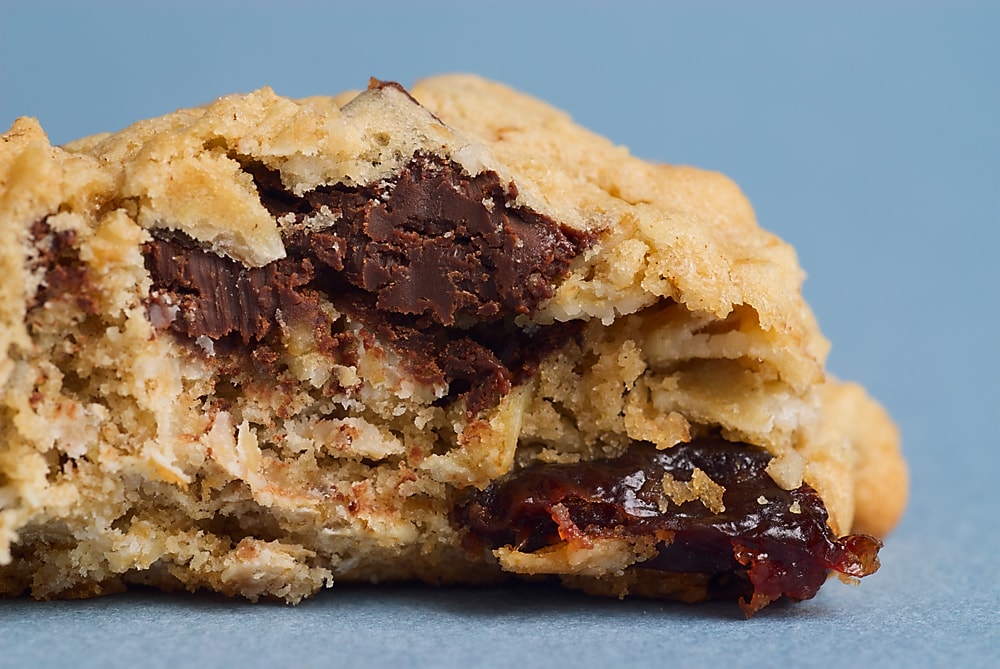 I love the chewiness that oats give to a cookie. The merits of chocolate really need no explanation here. As for the cherries, I was really surprised at how much I liked them. They add a nice tartness to counterbalance all the chocolate. Although I don't think I'd eat them on their own, their presence in these cookies is just simply delicious.