December 15, 2011
Cherry Oatmeal Bars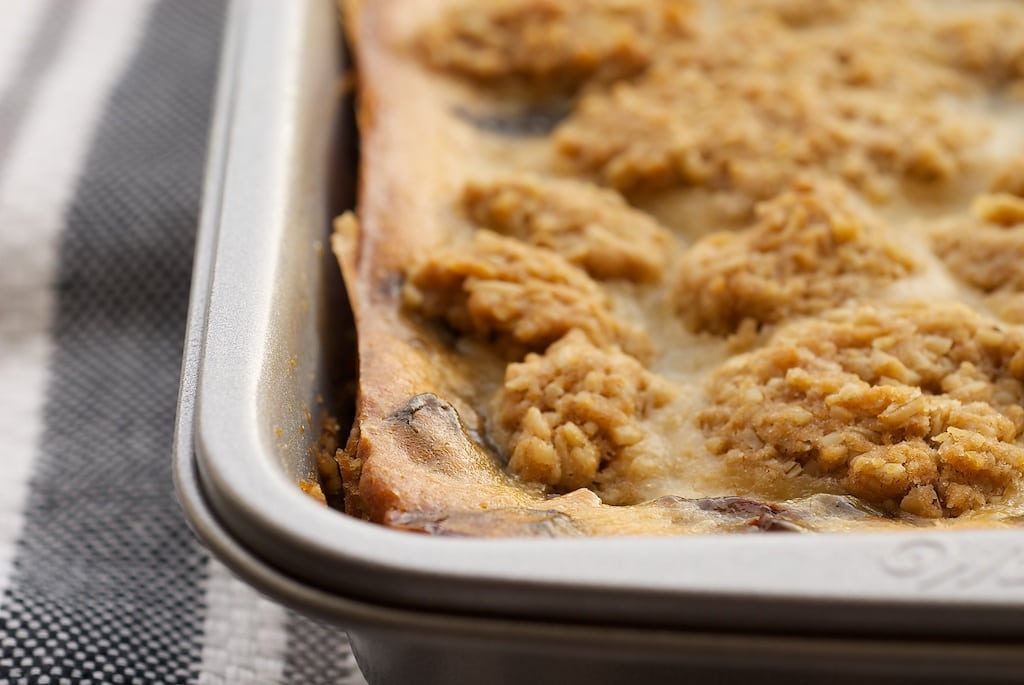 This blog isn't readily described as being jam-packed with things that are good for you. I fervently believe that we all need a sweet treat now and then, and I do so enjoy baking them.
Recently, the good folks at Cooking Light offered to send me a copy of their new cookbook, Cooking Light Way to Bake. Despite the baking indulgences of this blog, I do bake a surprising number of recipes from Cooking Light, so I readily accepted.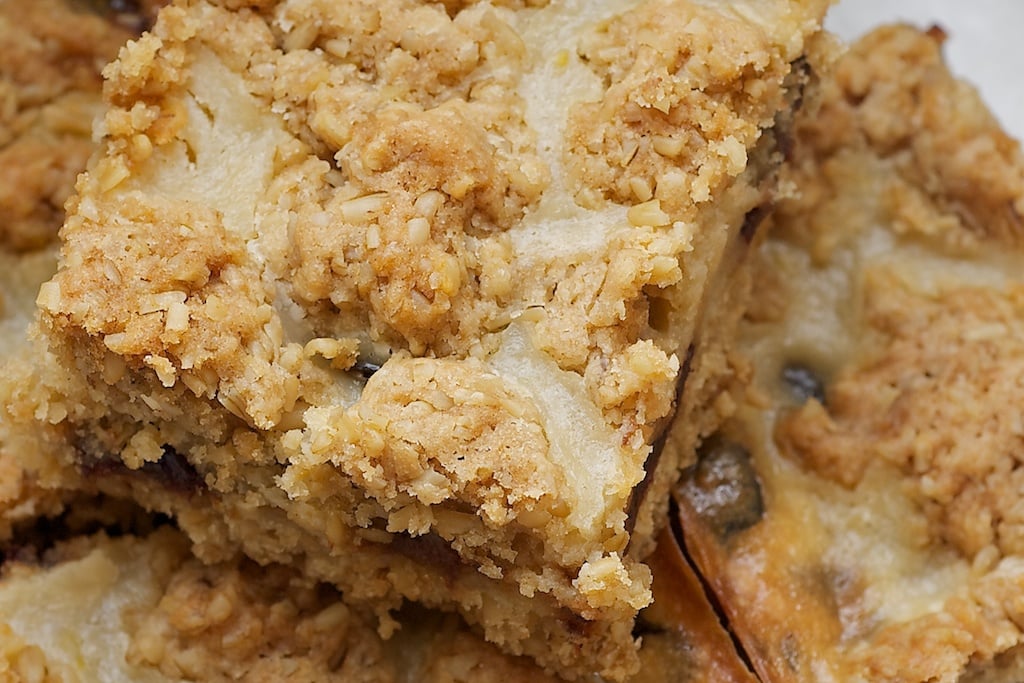 I bookmarked several recipes to try on my first pass through the book. Knowing how much Quinn would like them, I decided to make these bars first. I have a propensity for baking bars and cookies with oats. I love the flavor and texture they add to baked goods.
The filling is a bit different than most oat bars in that it features sour cream. It serves as a complement to the cherries and also as a bit of baking glue to hold the filling together.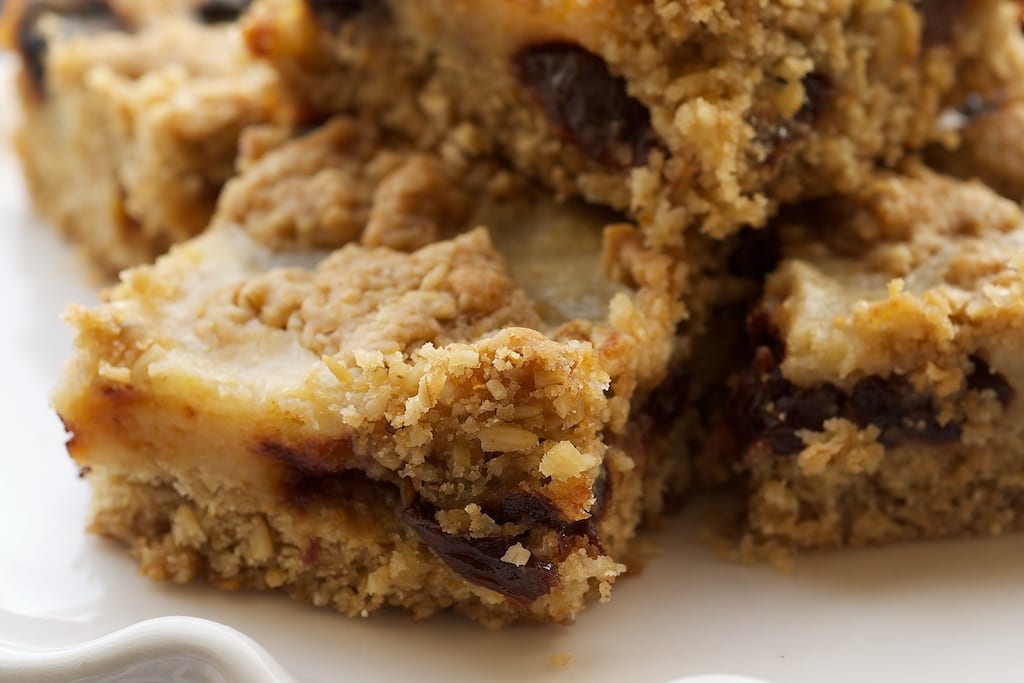 Perhaps the most exciting thing about these bars is that those good folks I mentioned earlier are going to send a copy of Cooking Light Way to Bake to a couple of lucky BoB readers! This book is full of great recipes, photos, and tips. It would be a great addition to your baking library.
Here are the details for entering:
UPDATED 12/19/2011: The winners have been randomly chosen and contacted with the good news. Congratulations, Jennifer and Michelle!
Cherry Oatmeal Bars
Yield: 24 bars
Prep Time:20 minutes
Cook Time:45 minutes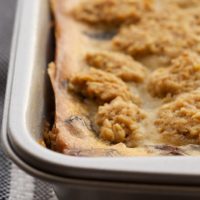 Ingredients:
For the crust:
4.5 ounces all-purpose flour (about 1 cup)
1 cup quick-cooking oats
1/2 cup packed light brown sugar
1/4 teaspoon salt
1/4 teaspoon baking soda
1/4 teaspoon ground cinnamon
6 tablespoons unsalted butter, melted
3 tablespoons orange juice
For the filling:
1 & 1/3 cups dried cherries (about 6 ounces)
3/4 cup sour cream
1/2 cup granulated sugar
2 tablespoons all-purpose flour
1 teaspoon vanilla extract
1/2 teaspoon grated lemon rind
1 large egg white, lightly beaten
Directions:
To make the crust:
Preheat oven to 325°. Spray an 11″x 7″ baking pan with cooking spray.
Whisk together flour, oats, brown sugar, salt, baking soda, and cinnamon in a medium bowl. Drizzle butter and orange juice over flour mixture. Stir until moistened and mixture is crumbly.
Reserve 1/2 cup of crust mixture. Press remaining crust mixture into bottom of prepared pan.
To make the filling:
In a medium bowl, combine all ingredients and stir well. Spread filling mixture over crust in pan. Sprinkle evenly with reserved crust mixture.
Bake for 40-45 minutes, or until edges are golden. Cool completely in pan on wire rack.