May 17, 2012
Cream Cheese Shortbread-Dulce de Leche Sandwich Cookies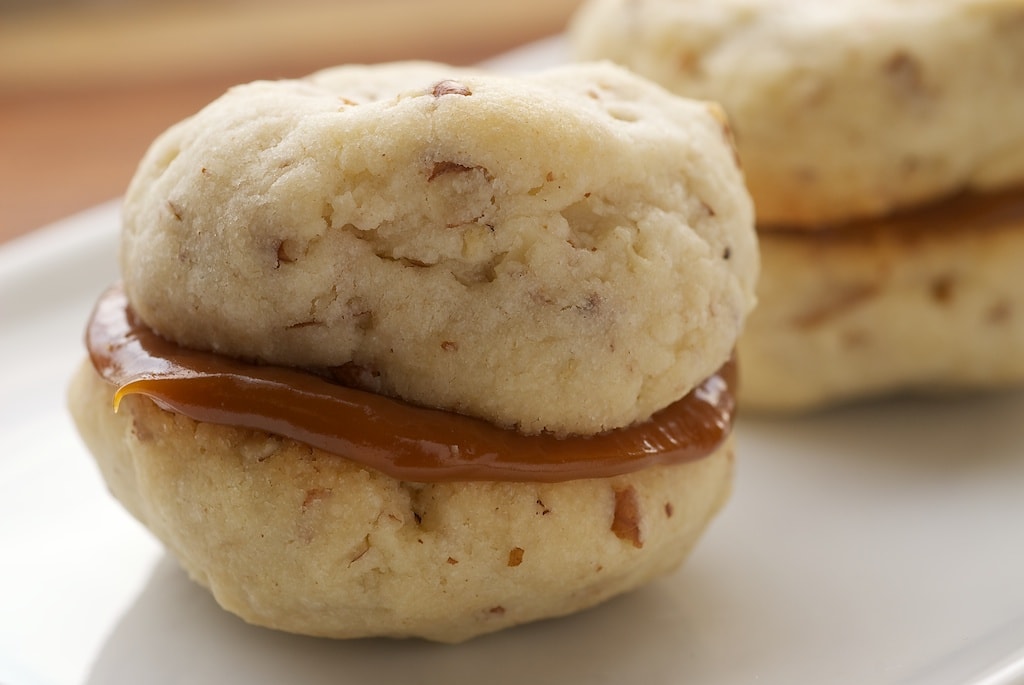 Have you ever found a cookie recipe that sounds so good that you decide on the spot not only to make them immediately, but to double the recipe? That's the position I found myself in when I found this recipe from One Girl Cookies.
Here's the breakdown. The cookies are a soft, light, chewy shortbread packed with nuts and flavored with our good friend cream cheese. While the original recipe lists walnuts, I opted for pecans. (Insert your shocked comments here.) If we just stopped there, I would be as happy as could be. These little cookies are so flavorful to have such a short list of ingredients.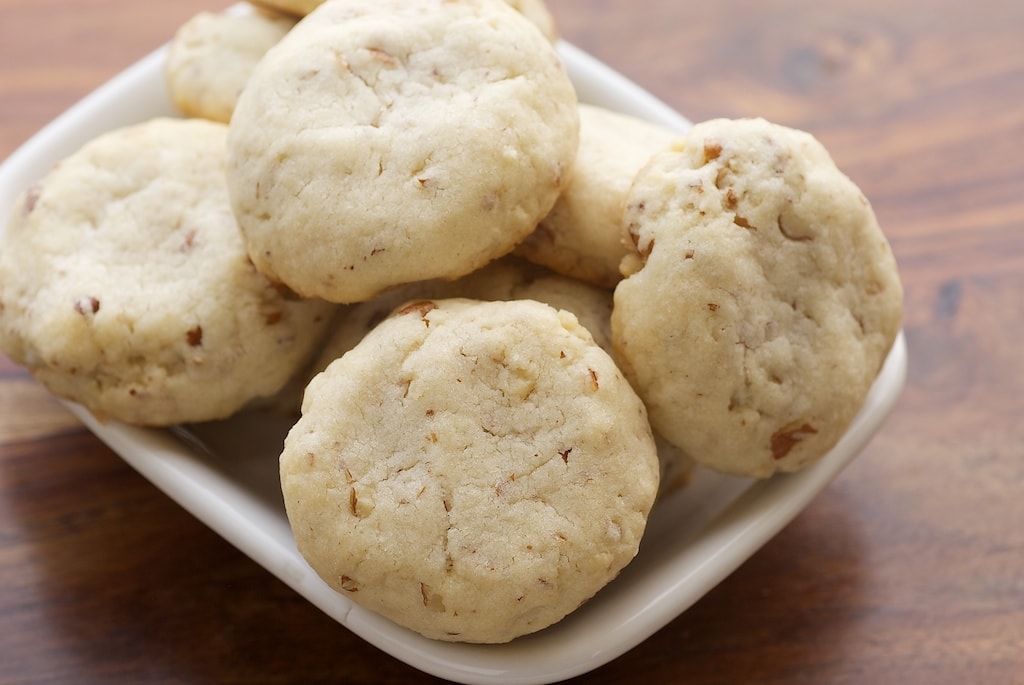 But, we're not stopping there. Oh, no. Enter another favorite, dulce de leche. That awesome, caramel-y goodness is spread between the cookies to create what is perhaps one of the top five sandwich cookies I've ever had the pleasure to eat. The big flavor of the dulce de leche doesn't overwhelm the cookies. Instead, they seem to be a perfect complement to each other.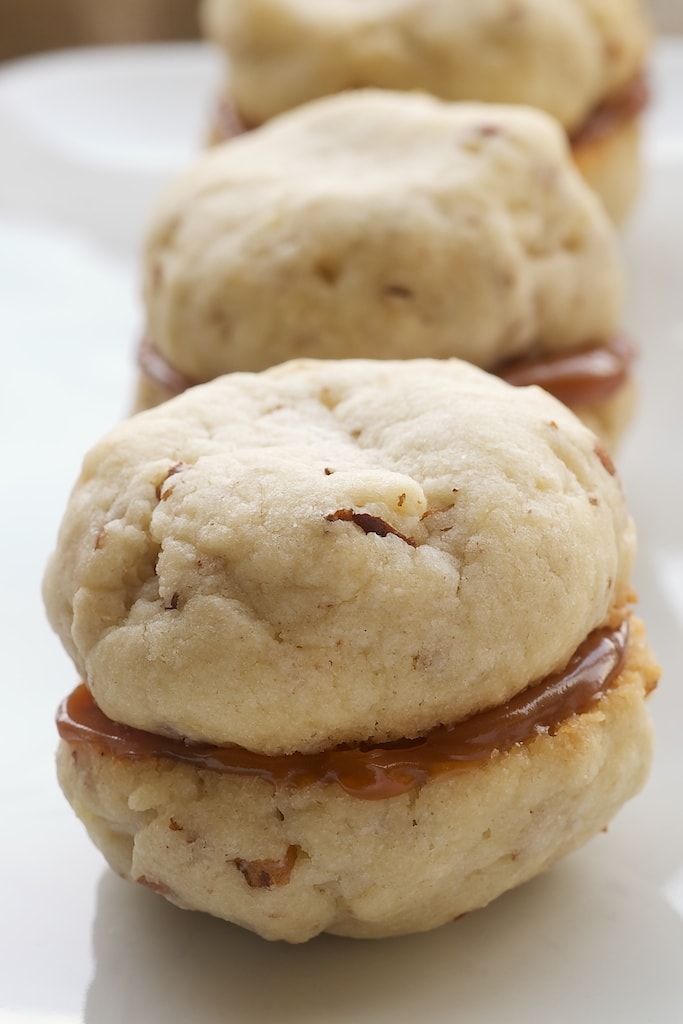 At One Girl Cookies in Brooklyn, the cookies all have proper names. I've had the pleasure of sampling several, including Penelope, Juliette, and a special one-day-only Millie. These shortbread cookies are called Jane. As pointed out in their cookbook, they may be Jane, but they are anything but plain.
Find more cookie recipes in the Recipe Index!
Cream Cheese Shortbread-Dulce de Leche Sandwich Cookies
Yield: 18 sandwich cookies
Prep Time:20 minutes
Cook Time:16 minutes per pan
Combine a soft, light, nutty shortbread with rich dulce de leche for an irresistible cookie!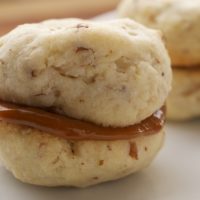 Ingredients:
2 cups all-purpose flour
1 teaspoon salt
1 cup finely chopped pecans, toasted
3/4 cup (12 tablespoons) unsalted butter, softened
4 ounces cream cheese, softened
3/4 cup granulated sugar
1 teaspoon vanilla extract
dulce de leche
Directions:
Preheat oven to 350°F. Line baking sheets with parchment paper or silicone liners.
Whisk together the flour and salt. Stir in the pecans. Set aside.
Using an electric mixer on medium speed, beat the butter, cream cheese, and sugar until light and fluffy (about 3 minutes). Scrape down the sides of the bowl. Add the vanilla and mix for about 1 minute.
Reduce mixer speed to low and add the flour mixture. Mix for 20 seconds. Finish mixing by hand with a rubber spatula.
Scoop out about 1 & 1/2 tablespoons of dough and roll into a ball. Place on the prepared baking sheets. Gently press ball. Repeat with the remaining cookie dough, leaving an inch between cookies.
Bake each pan 14-16 minutes, or until the edges are lightly brown. Transfer the cookies to wire racks to cool completely.
Spread the dulce de leche on the bottom side of half of the cooled cookies and top with another cookie (bottom sides facing each other).
This post contains affiliate links.