Brown Sugar Toffee Shortbread pack some fantastic flavor in a simple shortbread cookie!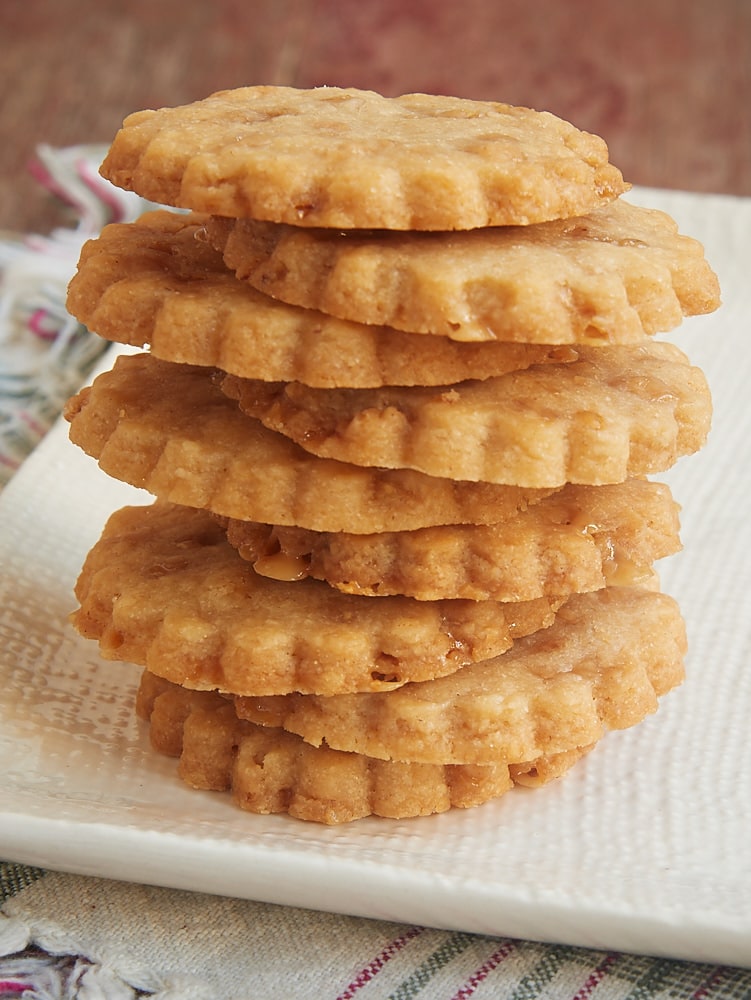 I love to bake all kinds of cookies, but I often turn to shortbread when I want something quick, easy, and crowd-pleasing. These Brown Sugar Toffee Shortbread certainly check all of those boxes. They feature simple flavors in a simple recipe. And they're always such a hit!
The starting point of these cookies is a fairly basic shortbread made with plenty of brown sugar. To that, toffee bits and a hint of cinnamon provide a wonderful flavor. These should really come with a warning because they're so addictive!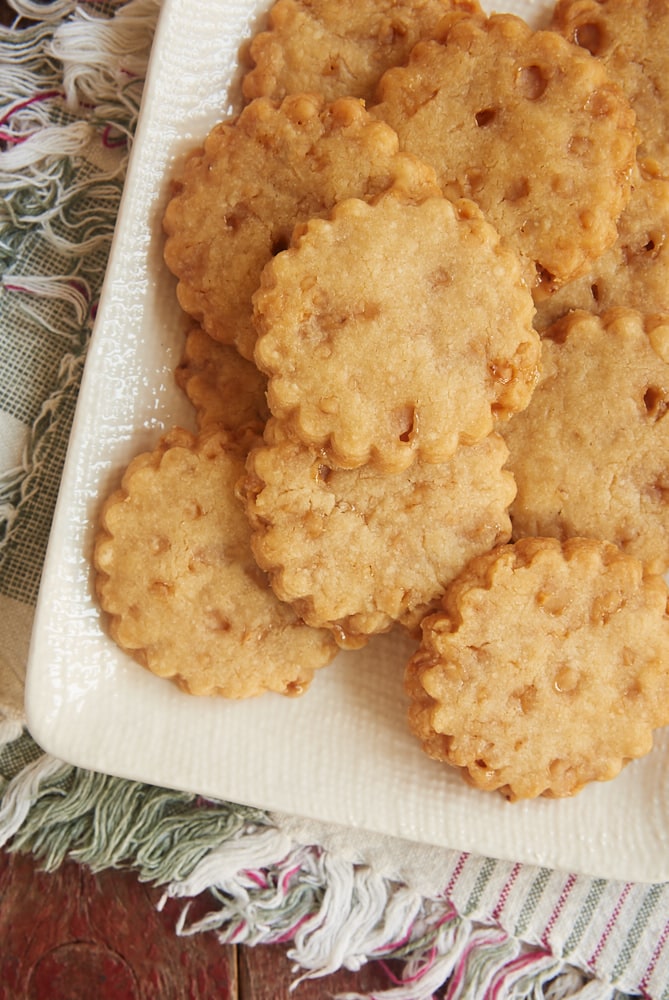 With as much baking as I do, I have the basics on hand almost all of the time. If you bake even somewhat frequently, then you're likely to have everything you need to make these cookies whenever you want to whip up a batch. I love the toffee bits in them to amplify all of that brown sugar, but you can easily substitute something else (like chopped nuts or chocolate) if needed.
As easy as shortbread is to make, it can also be a bit temperamental. Just be careful to measure your ingredients accurately and it will go smoothly. Shortbread dough is characteristically crumbly, but it will hold together when you pinch it. I almost always finish mixing shortbread dough by hand, which helps it to hold together better.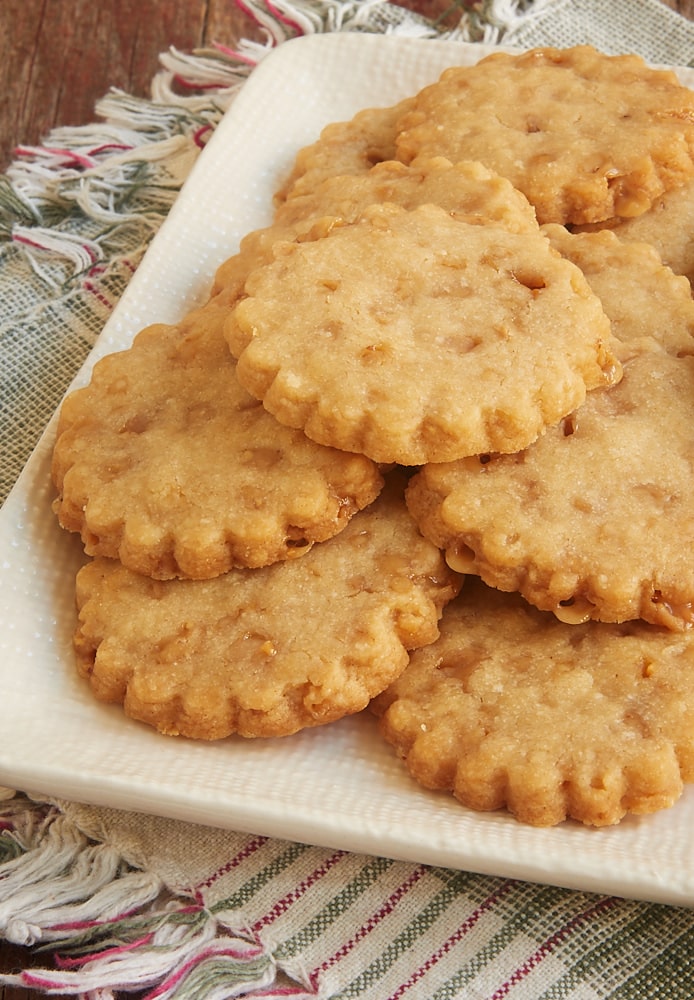 I use a simple round fluted cookie cutter to cut out these cookies. My limited kitchen space means I don't have much variety in the cookie cutter department, but you can certainly use other shapes for these cookies if you like. Just keep in mind that changing the size and shape will alter the number of cookies you get from the recipe.
If you love the flavor of brown sugar, then these Brown Sugar Toffee Shortbread aren't to be missed. The addition of toffee just makes them even better. I love these little guys for everything from a cookie swap to an everyday treat!
Find more cookie recipes in the Recipe Index.
More Shortbread Recipes