I wouldn't try to guess how many kinds of chocolate chip cookies I've made over the years. It's hard to grow tired of them, especially with all the different ways you can keep them interesting. Nuts, dried fruits, more nuts, maybe some oats. Or, in the case of this version, macadamia nuts and peanut butter chips.

This recipe comes from one of my go-to cookie cookbooks, The Good Cookie. Its pages are heavily tabbed with cookies I've tried and ones yet to be baked.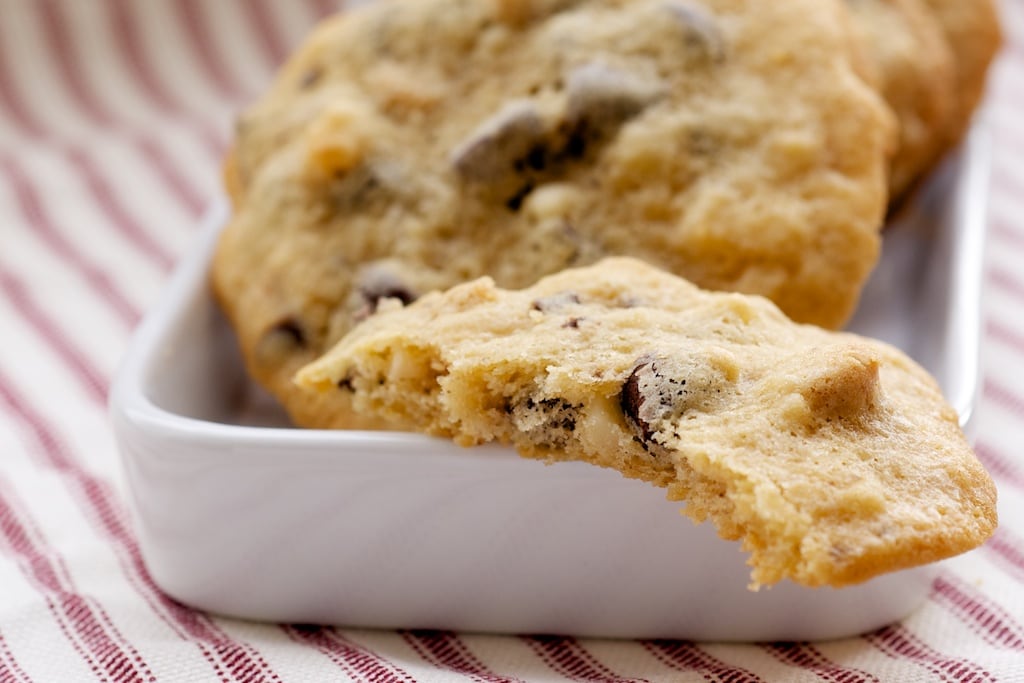 These cookies are the kind affectionately known as "kitchen sink" cookies. They are a good chance not only to purge the pantry, but also to try out flavor combinations. This kind of recipe is meant to be altered. You can change the add-ins to work with whatever you have on hand or whatever you are craving. No matter your choices, it's hard to go wrong with these.