January 30, 2012
Chocolate Macadamia Peanut Butter Chip Cookies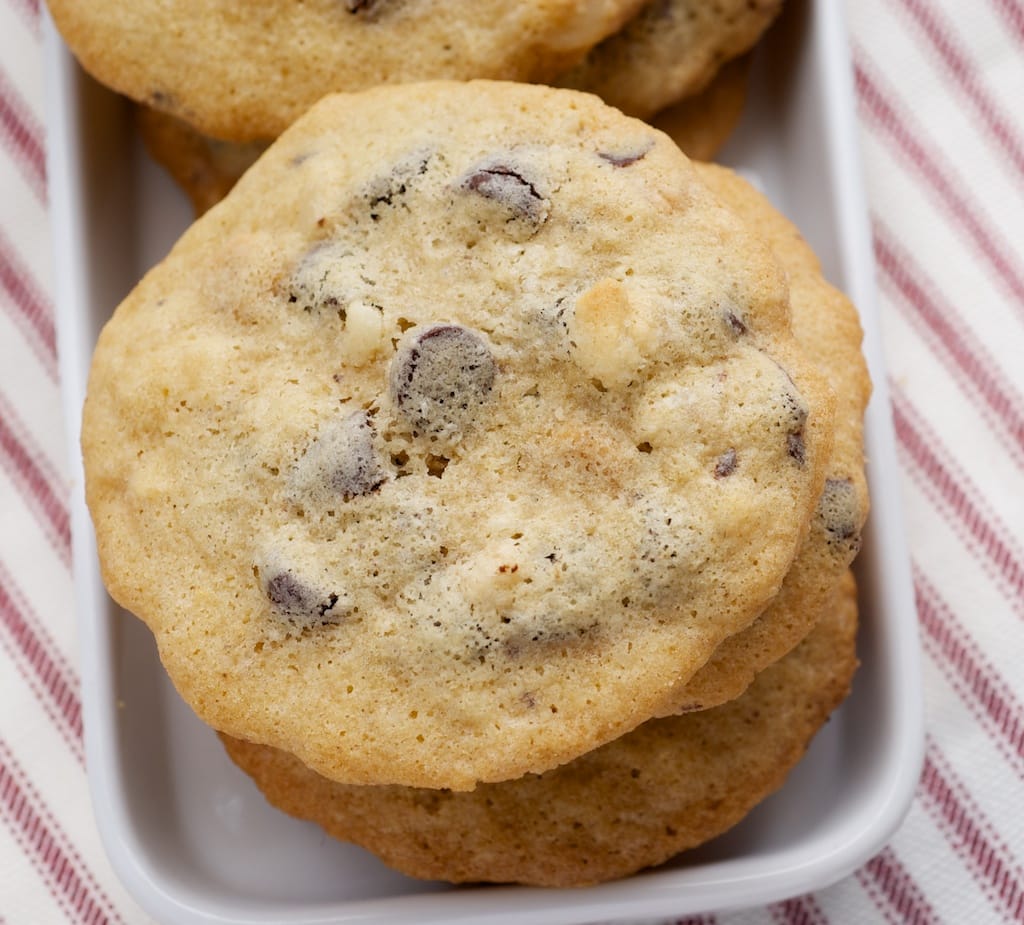 I wouldn't try to guess how many kinds of chocolate chip cookies I've made over the years. It's hard to grow tired of them, especially with all the different ways you can keep them interesting. Nuts, dried fruits, more nuts, maybe some oats. Or, in the case of this version, macadamia nuts and peanut butter chips.

This recipe comes from one of my go-to cookie cookbooks, The Good Cookie. Its pages are heavily tabbed with cookies I've tried and ones yet to be baked.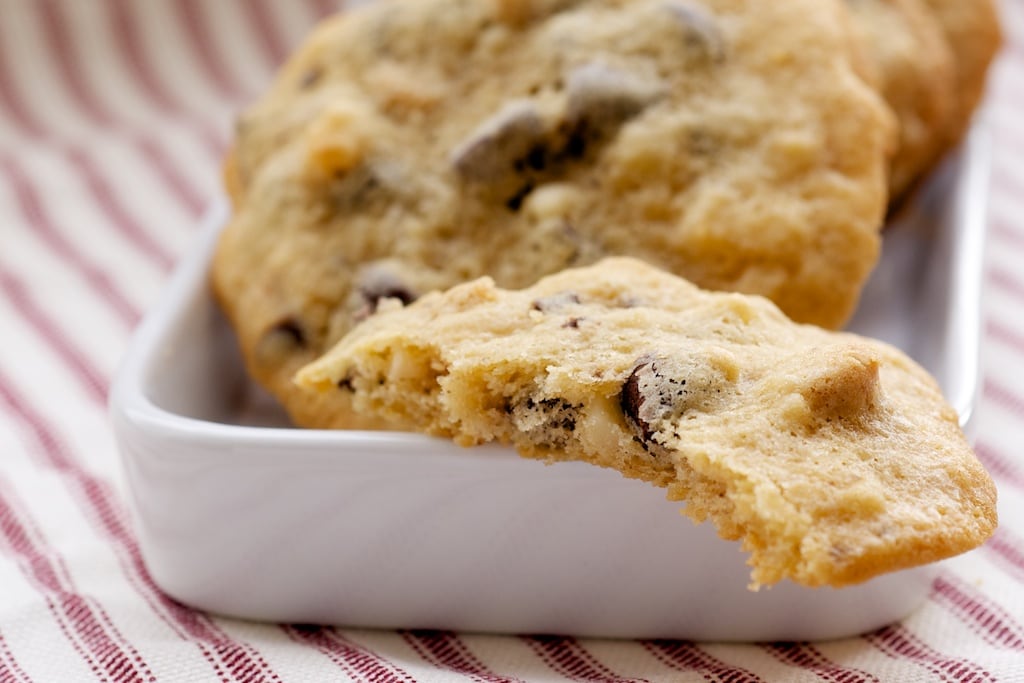 These cookies are the kind affectionately known as "kitchen sink" cookies. They are a good chance not only to purge the pantry, but also to try out flavor combinations. This kind of recipe is meant to be altered. You can change the add-ins to work with whatever you have on hand or whatever you are craving. No matter your choices, it's hard to go wrong with these.
Chocolate Macadamia Peanut Butter Chip Cookies
Yield: about 60 cookies
Prep Time:15 minutes
Cook Time:13 minutes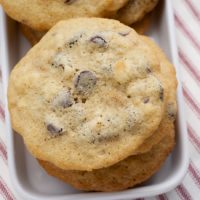 Ingredients:
2 cups all-purpose flour
1 teaspoon baking soda
1 teaspoon salt
1 cup unsalted butter, slightly softened
3/4 cup granulated sugar
2/3 cup firmly packed light brown sugar
3 large eggs
1 teaspoon vanilla extract
1 & 1/2 cups (9 ounces) bittersweet chocolate chips
1 cup (6 ounces) peanut butter chips
1 cup unsalted macadmaia nuts, coarsely chopped
Directions:
Preheat oven to 350°.
Whisk together flour, baking soda, and salt. Set aside.
Using an electric mixer on medium-high speed, beat butter until creamy (about 1 minute). Gradually add sugar and brown sugar, beating until light and fluffy (about 2 minutes). Add eggs, one at a time, beating well after each addition. Mix in vanilla extract.
Reduce mixer speed to low. Add dry ingredients in three additions, mixing just until blended. Stir in chocolate, peanut butter chips, and macadamia nuts just until blended.
Drop dough onto ungreased baking sheets, placing them 3 inches apart.* Bake 11-13 minutes, until edges are golden brown. Cool cookies on wire racks.
Notes:
Cook time is per baking sheet.
*The original recipe suggests scooping dough using a 1/4-cup cookie scoop, which yields 32 cookies. I used a 1 tablespoon scoop, which yields about 60 cookies. You may need to adjust baking time depending on the size of your cookies.