I'll just assume that title alone got your attention. Not much could be better than than chocolate, hazelnuts, and cream cheese. The only thing wrong with these brownies is that I didn't make them sooner.

You may remember that I made the famous Fat Witch brownies last year after I received a copy of Fat Witch Brownies. I bookmarked this recipe then, and I've been wanting to make these for just over a year. A year! In my defense, I do live dangerously close to Fat Witch in Chelsea Market. I've certainly eaten my share of their brownies in the last year.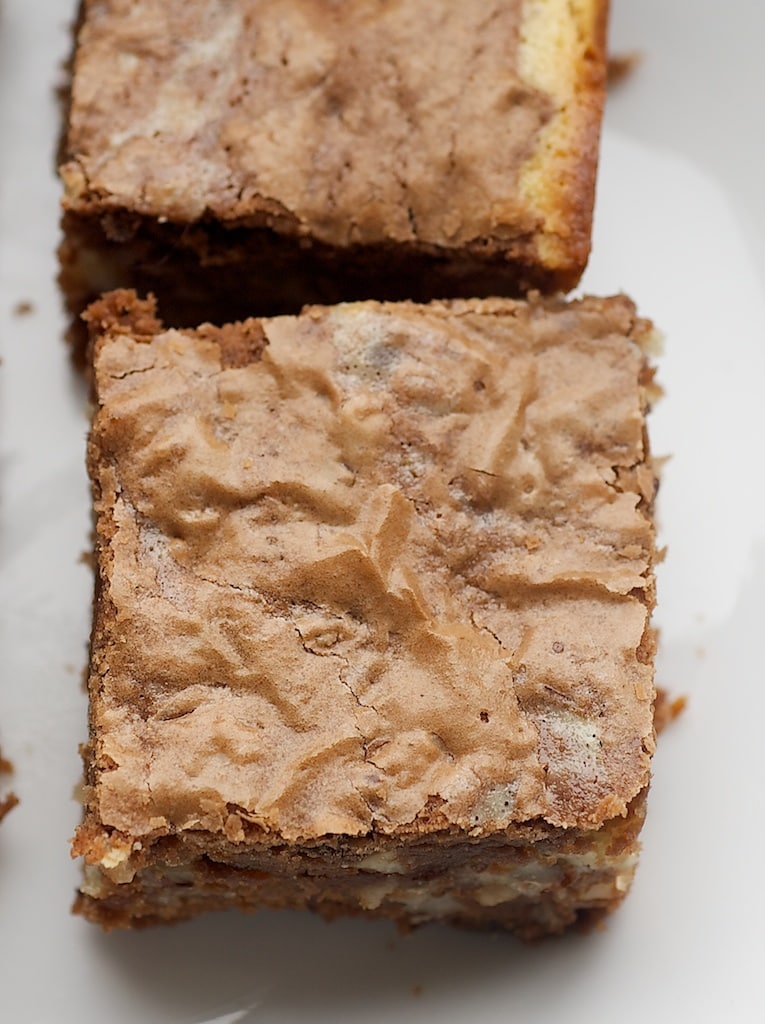 My friends, I can assure you that these were well worth the wait. These are wonderfully dense brownies laden with hazelnuts. While there isn't an abundance of cream cheese filling, there's just enough to give them a little extra burst of awesomeness. Just do yourself a favor, and don't wait as long as I did to make these.