This easy Chocolate Hazelnut Marble Cake combines vanilla, chocolate, and a bit of chocolate-hazelnut spread for a beautiful, delicious dessert!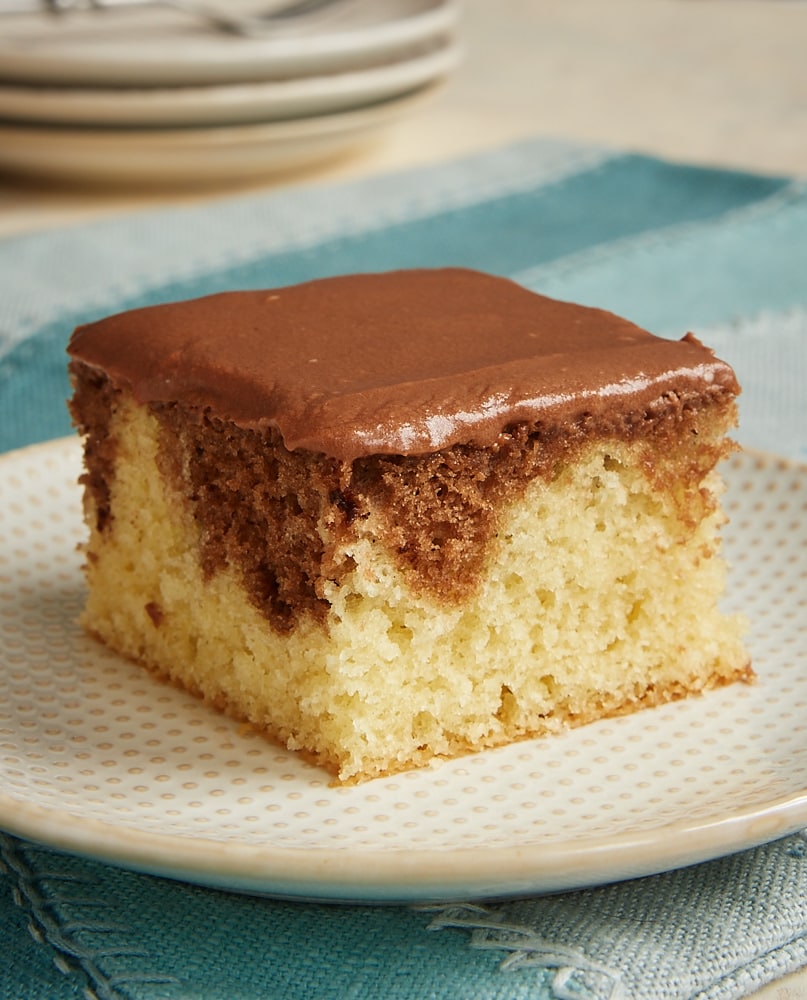 Marble Cake with Nutella
You all know that beautifully decorated cakes are not my thing. I do think they're beautiful and impressive, but I usually prefer to spend my baking time making simpler things. Skipping all the cake decorations doesn't mean that you can't have pretty cakes, though.
Marble cakes are a great way to get a beautiful cake without a lot of fuss. (Have you tried my Marble Bundt Cake?) Chocolate and vanilla are the most commonly used flavors in marble cakes, but I thought to take the chocolate part a bit further by incorporating some chocolate-hazelnut spread into the chocolate batter. And the result is pretty magical.

It's really simple to create the marble effect. You only need an extra mixing bowl and a couple of extra minutes. Once the cake batter is mixed, simply divide the batter and mix the chocolate-hazelnut spread into one portion. Spread the yellow cake batter in the pan, and then just dollop the chocolate batter on top and give it a swirl. That's it!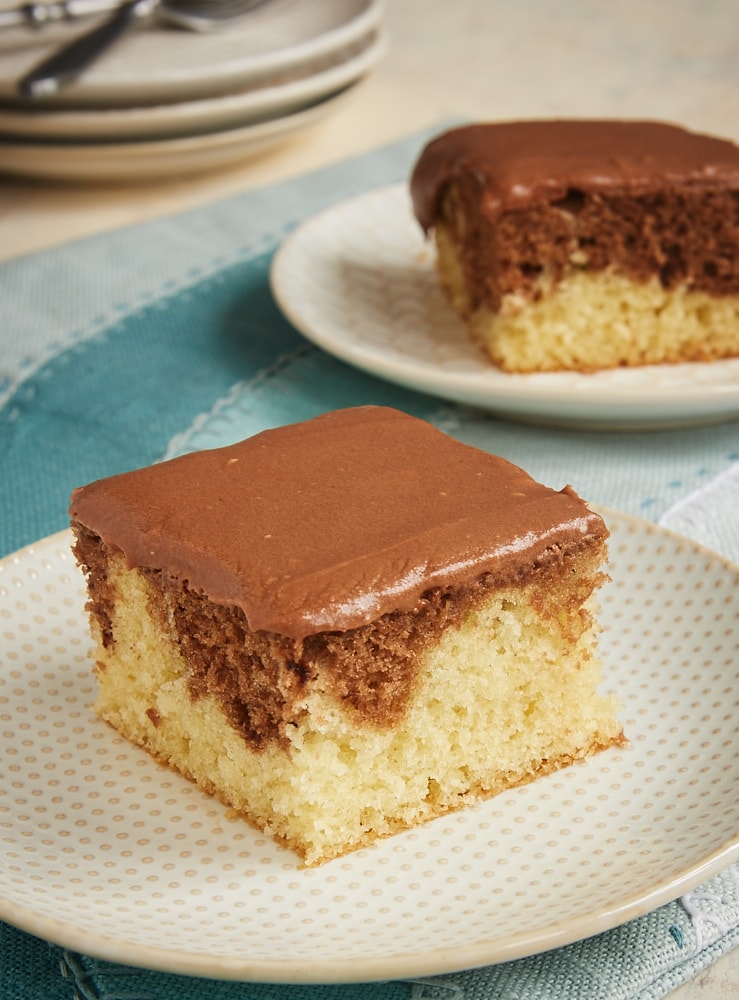 To play up the chocolate-hazelnut pairing, I added a bit of hazelnut liqueur to the simple chocolate frosting. And I have to say that this frosting is my new favorite. It's just so good. It has a wonderful chocolate flavor without being overwhelming. And the liqueur just makes it even better.
There are so many things to love about this cake. It's simple to make. It's full of amazing flavor. And it's pretty, too. Remember this one when you want a lovely dessert without a lot of fuss. It's proven to be a crowd-pleaser for me!
Find more cake recipes in the Recipe Index.
More Marble Dessert Recipes