Lately, I've been going through brown sugar like you would not believe. Actually, I guess you would believe it if you've been keeping up with my recent recipes. I must say that I love the impact of brown sugar in baking. It just seems to give baked goods a little extra boost.
These bars are certainly not shy with the brown sugar. Two cups in a batch of bars is surely significant. Keep in mind that with all that brown sugar front and center taste-wise, you'll need to ignore that old rock-hard lump of brown sugar you have stored in your cabinet and open up a fresh box.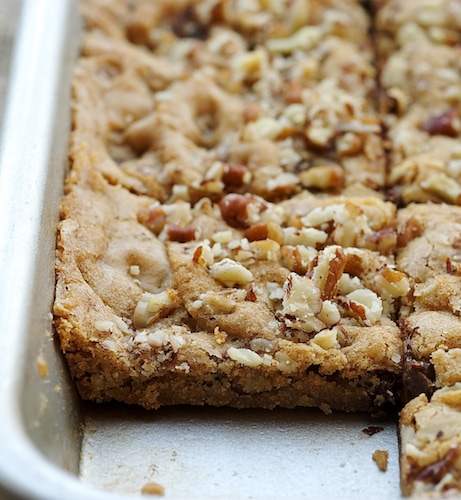 All of that brown sugar creates a caramel-like flavor that is only one of the reasons I like these so much. Two of my favorites – chocolate and pecans – are also on the guest list. Granted, the original recipe from Great Cookies lists walnuts in the ingredient list. For you walnut fans, go right ahead with that. I'll stick with pecans.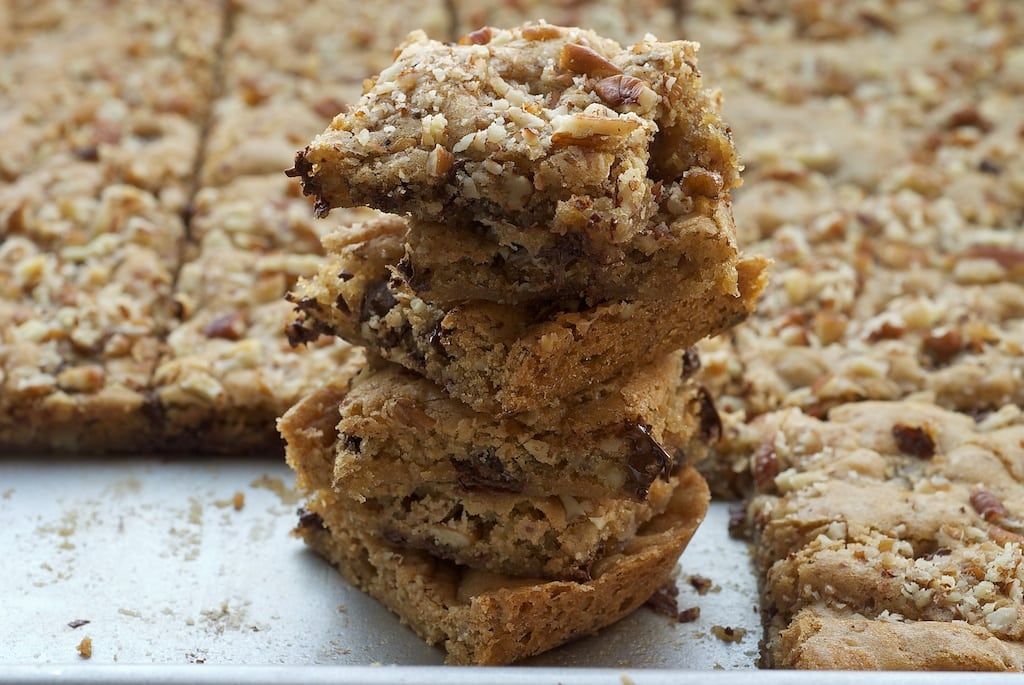 The end result of all of this is a big pan full of thin, chewy bars that are worth every grain of brown sugar heaped into them. If that's not enough motivation, think of the pecans. And the chocolate. Just look up at that warm, gooey chocolate in that picture! Go ahead and get to baking. There will be plenty to share while still keeping a secret stash for yourself.