Not only am I posting two cookie recipes in a row, but they both also feature pecans. That probably doesn't surprise many of you, as I am a proud pecan fan.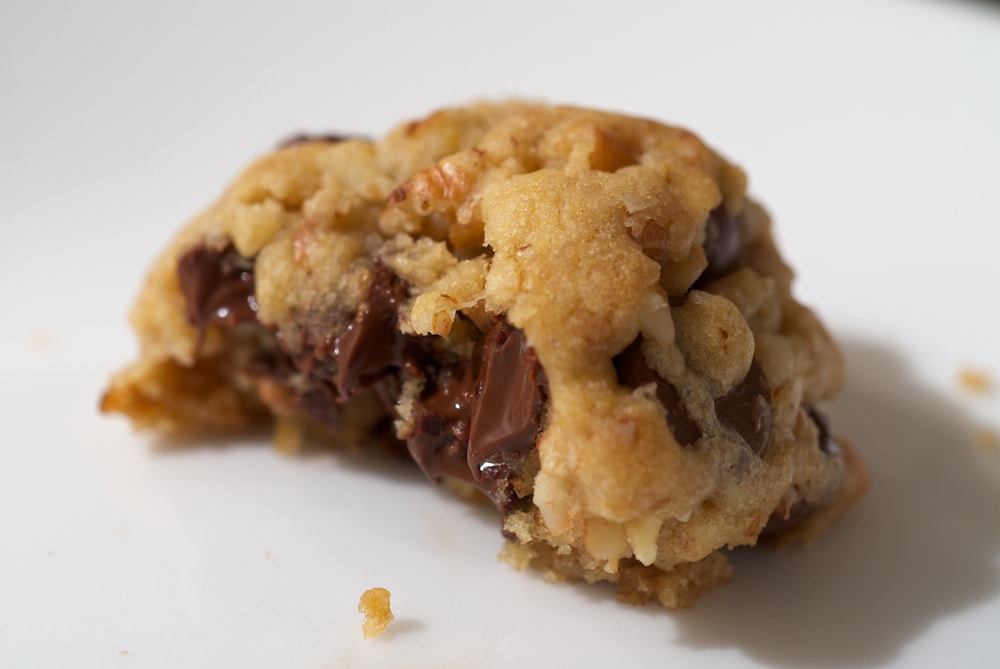 One of the beauties of these cookies is how easy they are to make. They are one of those elusive one-bowl recipes for when you want to bake but you don't want to clean up endless bowls, beaters, etc. Honestly, that's most of the time for me these days.


These particular cookies are from Sticky, Chewy, Messy, Gooey. This is the same cookbook that brought us these ridiculously decadent and delicious sticky biscuits. These are not recipes for the amateur sweet eater.
I saved a few of these for me and Quinn and sent the rest to his co-workers. My favorite comment from them was that these cookies are diet-breaking worthy. I couldn't agree more. They are that perfect crispy on the outside, chewy on the inside cookie, packed with chocolate and toasty pecans. Diet or not, make them and make them soon.