March 31, 2011
Chocolate Chunk Pecan Cookies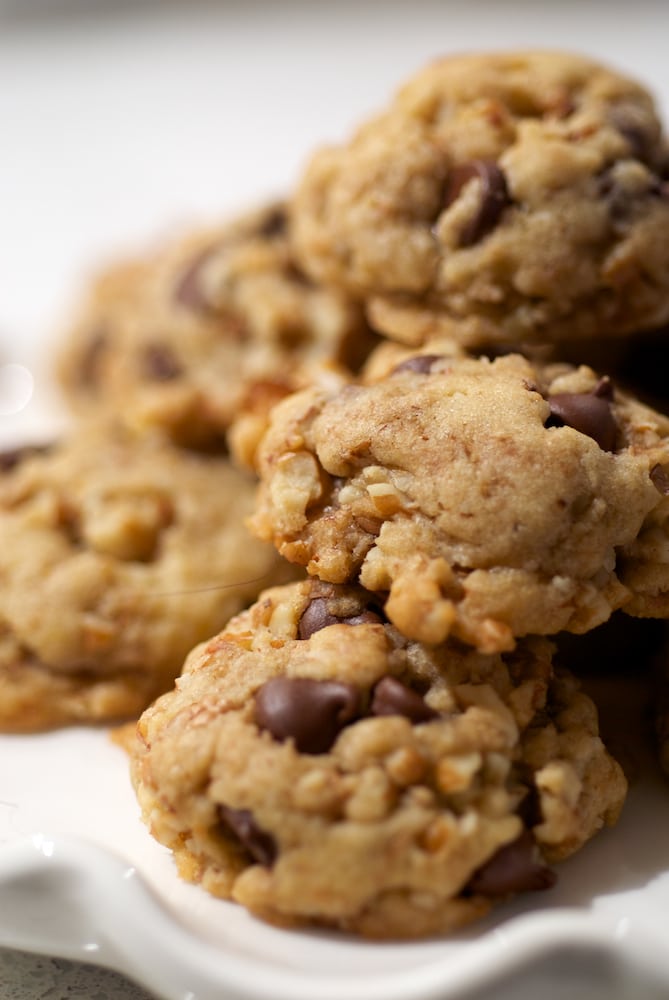 Not only am I posting two cookie recipes in a row, but they both also feature pecans. That probably doesn't surprise many of you, as I am a proud pecan fan.
One of the beauties of these cookies is how easy they are to make. They are one of those elusive one-bowl recipes for when you want to bake but you don't want to clean up endless bowls, beaters, etc. Honestly, that's most of the time for me these days.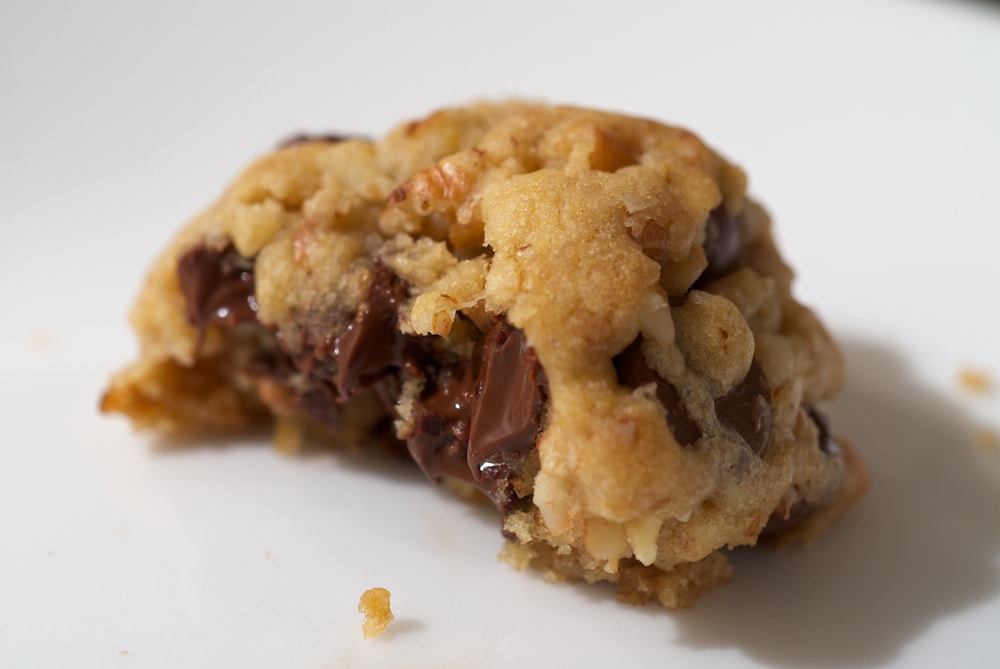 These particular cookies are from Sticky, Chewy, Messy, Gooey. This is the same cookbook that brought us these ridiculously decadent and delicious sticky biscuits. These are not recipes for the amateur sweet eater.
I saved a few of these for me and Quinn and sent the rest to his co-workers. My favorite comment from them was that these cookies are diet-breaking worthy. I couldn't agree more. They are that perfect crispy on the outside, chewy on the inside cookie, packed with chocolate and toasty pecans. Diet or not, make them and make them soon.
Chocolate Chunk Pecan Cookies
Yield: about 48 2-inch cookies
Prep Time:20 minutes
Cook Time:15 minutes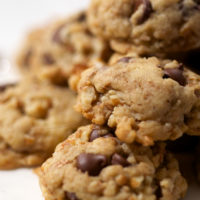 Ingredients:
1 cup unsalted butter
3/4 cup brown sugar
3/4 cup granulated sugar
1 teaspoon salt
2 teaspoons vanilla extract
2 large eggs
2 & 1/4 cups all-purpose flour
1/2 teaspoon baking soda
1/2 teaspoon baking powder
2 cups semi-sweet chocolate chunks or chips
2 cups coarsely chopped pecans, toasted
Directions:
Place butter in a large microwave safe bowl. Microwave until melted, about 1 minute.
Add both sugars to melted butter and stir until combined. Add salt, vanilla, and eggs, stirring until smooth. Stir in flour, baking soda, and baking powder until just combined and a soft dough forms. Fold in chocolate and pecans.
Scoop dough in desired cookie size onto lined baking sheets. Refrigerate until firm, about 30-45 minutes, depending on the size of the cookies. Leave room between cookies for some spreading.
Preheat oven to 350°. Bake cookies until golden around the edges but a little soft in the center. Baking time will vary depending on the size of the cookies. Smaller cookies (2-inch diameter) bake for 13-15 minutes. Larger cookies may require up to 18 minutes.
Cool on baking sheets on wire racks for a few minutes. Then, transfer from baking sheets to wire racks to cool completely.