These soft, sweet Peanut Butter Surprise Cookies are topped with a peanut butter cup right after baking. SO good!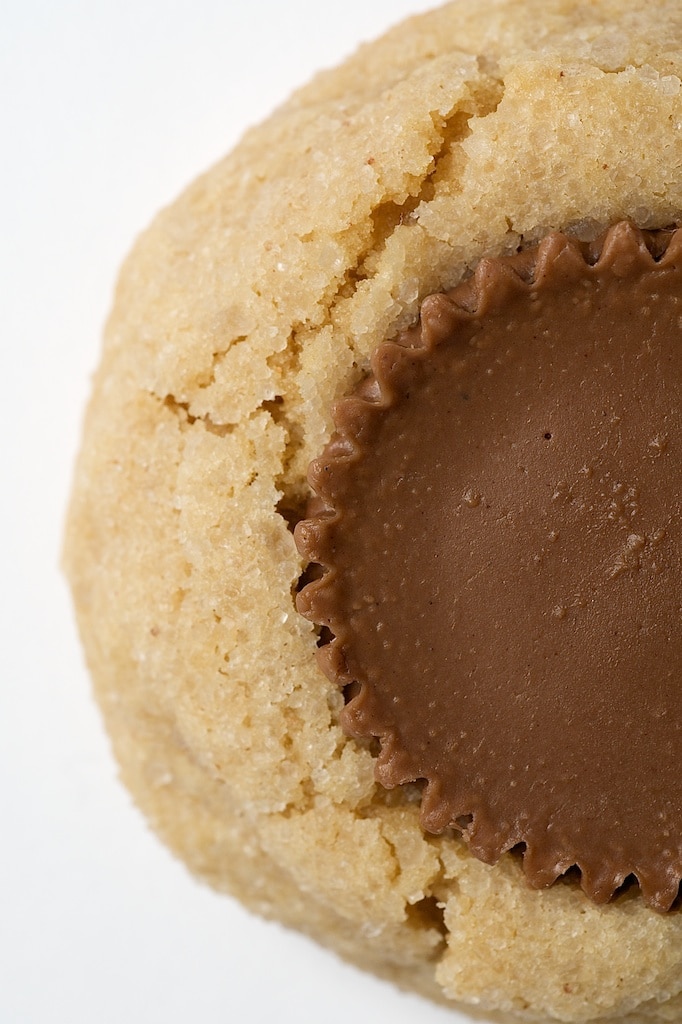 I was hit with a wave of nostalgia when I happened upon this recipe from Everyday Food. My mother used to make a very similar sweet treat. She took the quick and easy route, using refrigerated peanut butter cookie dough baked in mini muffin cups. Then, she would press a peanut butter cup into the center when they came out of the oven.

I, too, have made that version many times. However, it seems to be next to impossible to find refrigerated cookie dough that doesn't have trans-fats. So, I'll be sticking to this slightly more involved recipe from now on.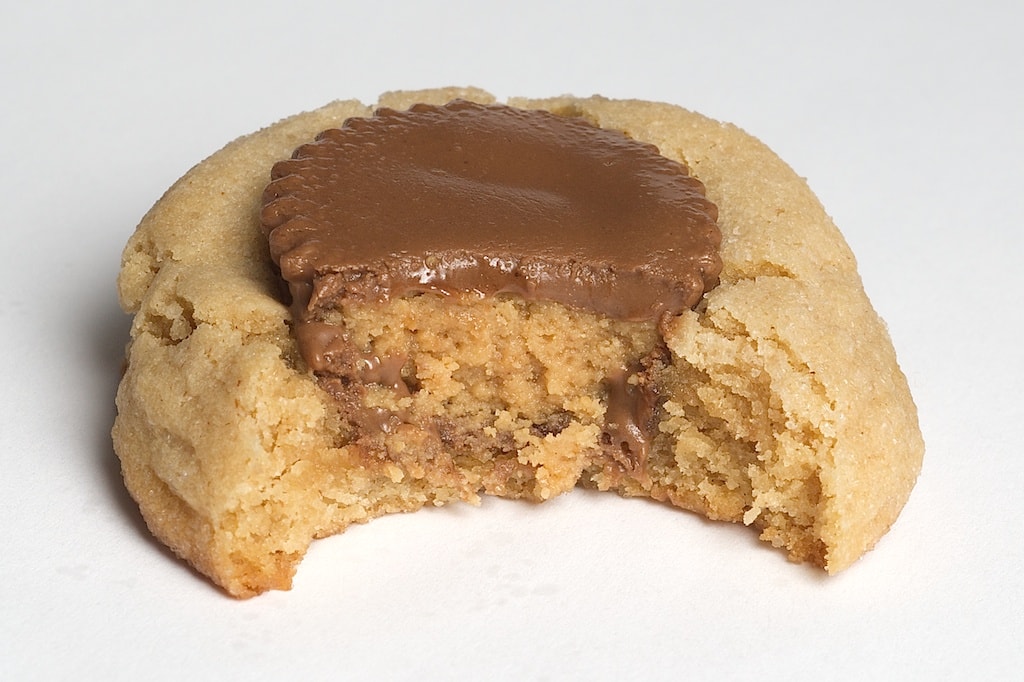 One of my favorite aspects of these cookies is the coating of sugar each cookie gets before they are baked. It really ups the sweetness and gives them a little something extra.
I shared a batch of these with my co-workers, and the quickly emptied container told me that they were a hit. Luckily, I managed to save a few for us and for photographic purposes. They are definitely a must-bake for all you chocolate and peanut butter fans.
Visit the Recipe Index for more cookie recipes.