As evidenced by the dozens of cookies recipes I've made, you can see that I really love baking cookies of all kinds. But, I have a special weakness for cookies packed with lots and lots of good stuff.
Case in point: these cookies.
These guys are, at their heart, peanut butter cookies. But, it doesn't stop there. Oh, no. We've got semisweet chocolate, milk chocolate, and white chocolate all represented. Plus plenty of toasted pecans to go with the crunchy peanut butter. It's a little flavor adventure in every bite!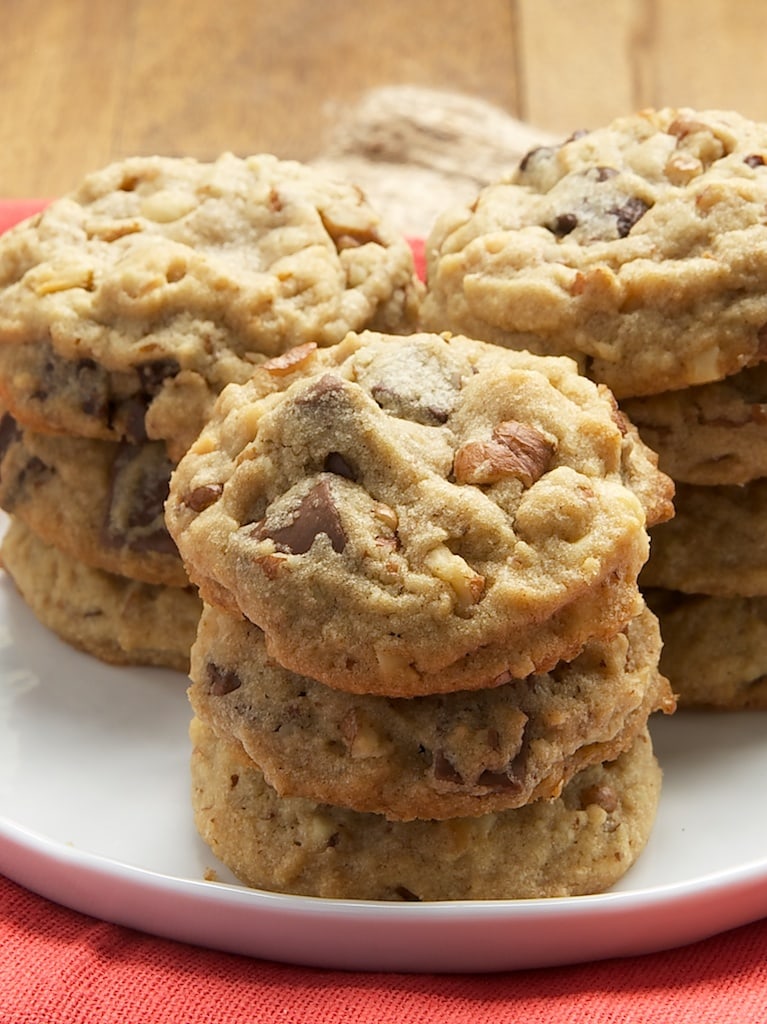 The cookies themselves bake up nice and soft. Be sure not to overbake them so they don't lose that wonderful texture. That lovely soft cookie is the perfect vehicle for all of that chocolate and crunch. I have to say that these cookies are pretty much perfect in my book!
Of course, recipes like this one are made to be altered. Use your favorite add-ins or just clean out the pantry of ingredient odds-and-ends as I often do. Then, just bake and enjoy!