June 12, 2014
Triple Chocolate Nutty Peanut Butter Cookies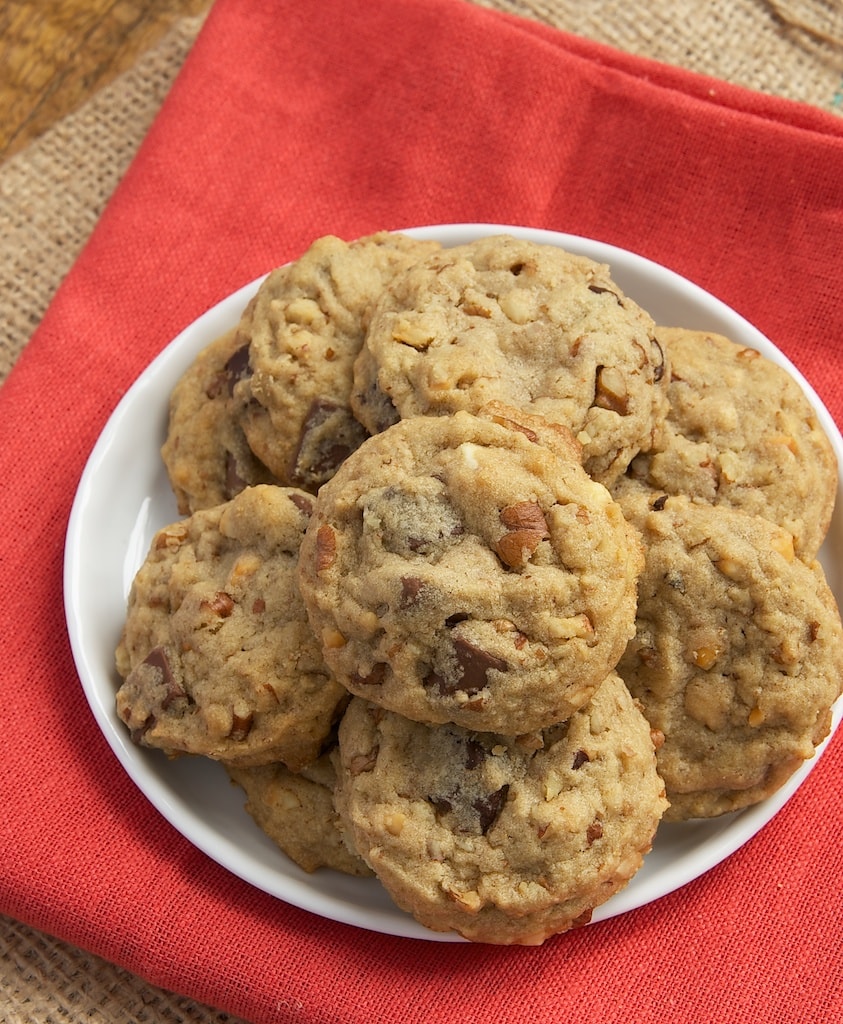 As evidenced by the dozens of cookies recipes I've made, you can see that I really love baking cookies of all kinds. But, I have a special weakness for cookies packed with lots and lots of good stuff.
Case in point: these cookies.
These guys are, at their heart, peanut butter cookies. But, it doesn't stop there. Oh, no. We've got semisweet chocolate, milk chocolate, and white chocolate all represented. Plus plenty of toasted pecans to go with the crunchy peanut butter. It's a little flavor adventure in every bite!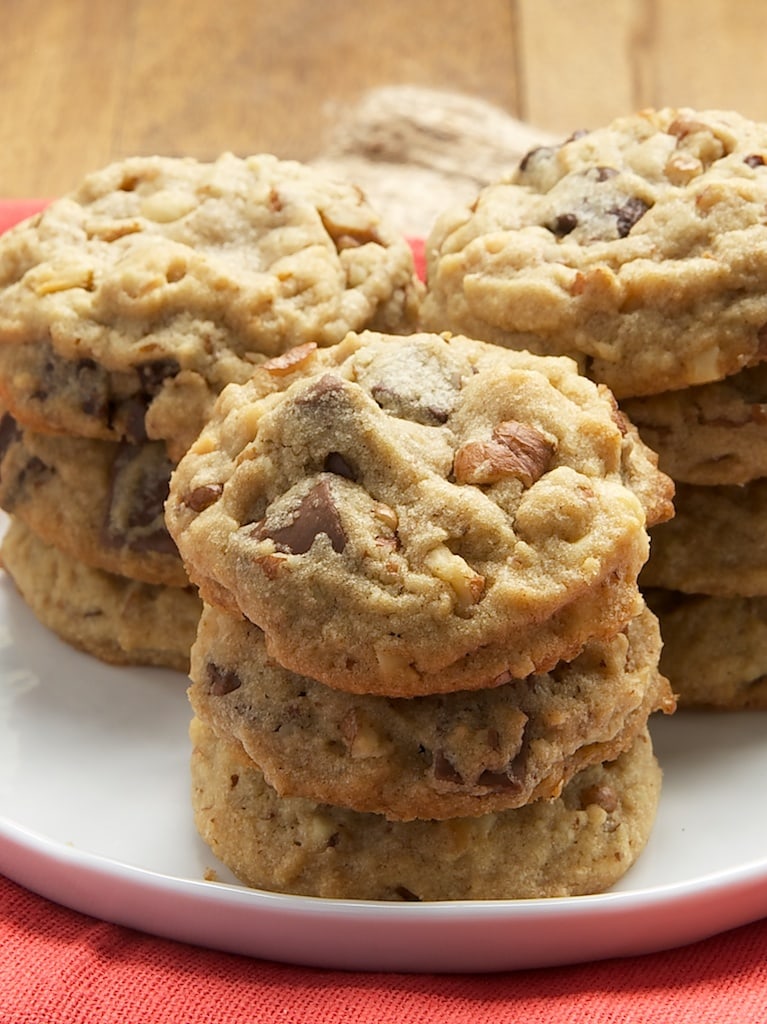 The cookies themselves bake up nice and soft. Be sure not to overbake them so they don't lose that wonderful texture. That lovely soft cookie is the perfect vehicle for all of that chocolate and crunch. I have to say that these cookies are pretty much perfect in my book!
Of course, recipes like this one are made to be altered. Use your favorite add-ins or just clean out the pantry of ingredient odds-and-ends as I often do. Then, just bake and enjoy!
Triple Chocolate Nutty Peanut Butter Cookies
Yield: about 36 cookies
Prep Time:20 minutes
Cook Time:10 minutes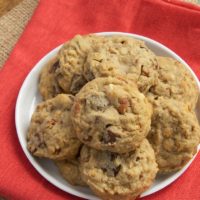 Ingredients:
1 cup all-purpose flour
1/2 teaspoon baking soda
1/4 teaspoon salt
1/2 cup unsalted butter, softened
1/2 cup crunchy peanut butter
2/3 cup packed light brown sugar
1 large egg
1 teaspoon vanilla extract
3/4 cup coarsely chopped pecans, toasted
1/2 cup semisweet chocolate chunks
1/2 cup milk chocolate chunks
1/2 cup white chocolate chunks
Directions:
Preheat oven to 375°. Line baking sheets with silicone liners or parchment paper.
Whisk together flour, baking soda, and salt. Set aside.
Using an electric mixer on medium speed, beat butter, peanut butter, and brown sugar until light and fluffy. Add egg and vanilla, and mix well.
Reduce mixer speed to low. Gradually add flour mixture, mixing just until combined.
Stir in pecans and chocolates.
Drop dough by tablespoonfuls onto prepared pans, leaving about an inch between cookies. Flatten each cookie slightly.
Bake 8 to 10 minutes, or until lightly browned. Cool on pans on a wire rack for 5 minutes. Then, remove cookies to wire racks to cool completely.
Recipe adapted from Kraft.