Want homemade brownies but don't want to make huge pan? These Small Batch Brownies use a loaf pan to make just the right number of brownies for feeding a few!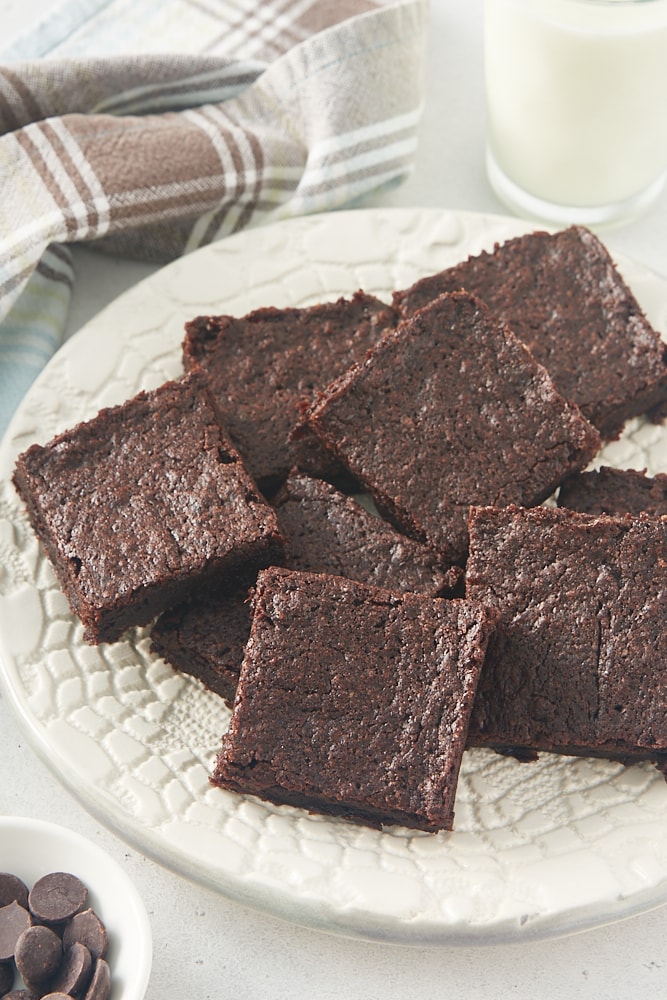 Small Batch Fudgy Brownies
These days, I am embracing small batch baking more and more. With just the two of us at home, it just makes a lot of sense. And as much as we both love brownies, making a small batch lets us have homemade brownies without making a big pan full.
This recipe uses your trusty loaf pan to make Small Batch Brownies that are dense and fudgy and oh-so chocolate-y. Scaling recipes generally works pretty well, but it's not always as simple as just dividing or multiplying all of the ingredients. But after some testing and tweaking, I finally got a batch that's every bit as delicious and fudgy as any chocolate lover could possibly want!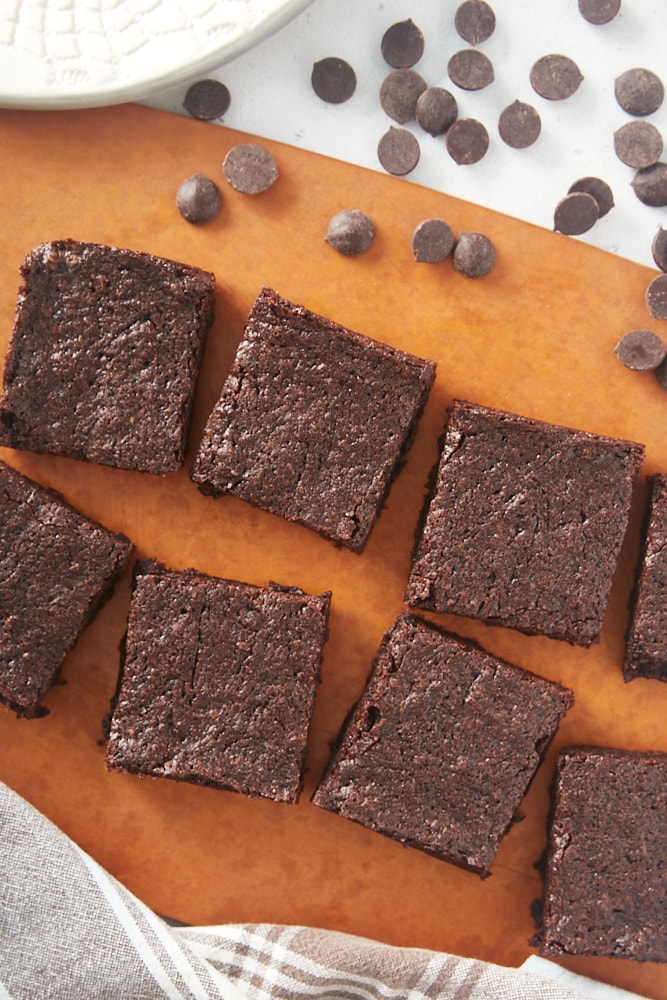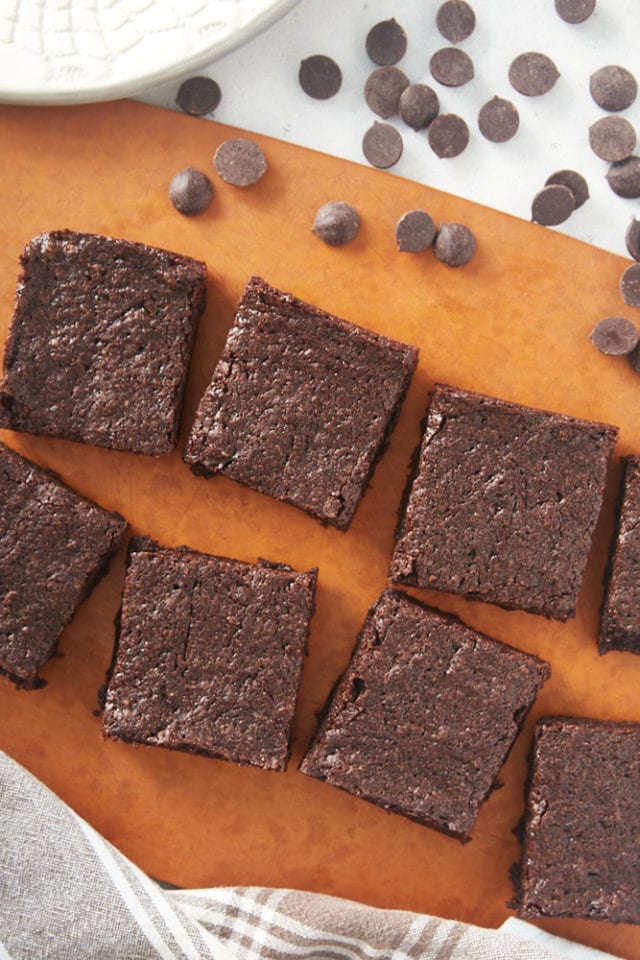 The brownies you see here feature no frills. They're all about the chocolate! But you can easily add some chocolate chips, chopped nuts, or anything else you'd like. There are so many ways to adapt these to suit your tastes!
Cutting these brownies into roughly 2-inch square bars, you'll get 8 brownies. Of course, you can cut them larger, cut them into different shapes like diagonals or long rectangles, or just dive in there and break off a few bites at a time. Your brownies, your rules!
Tips for Success
Measure accurately. Use a kitchen scale to measure by weight if possible.
Use good quality chocolate. With the flavor focus solidly on chocolate, be sure to use a good chocolate and cocoa powder.
Use a light-colored metal loaf pan. For thoroughly baked brownies with no over-baked edges, you'll get the best results with this type of pan.
Customize with add-ins. Stir in some nuts, chocolate chips, or anything else you like!
Want more brownie tips? See my Tips for Baking Brownies from Scratch.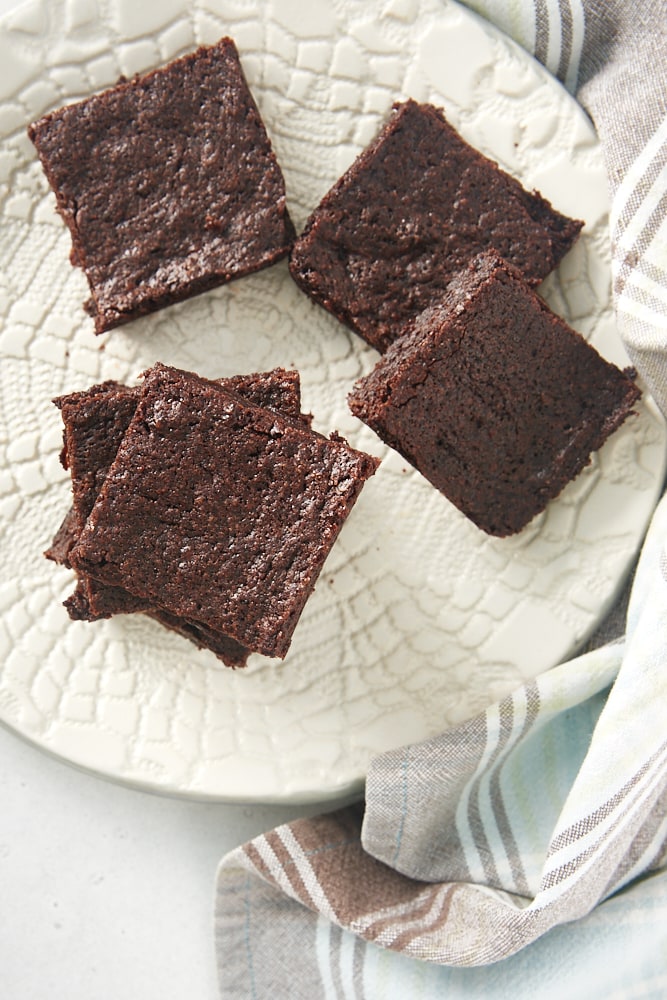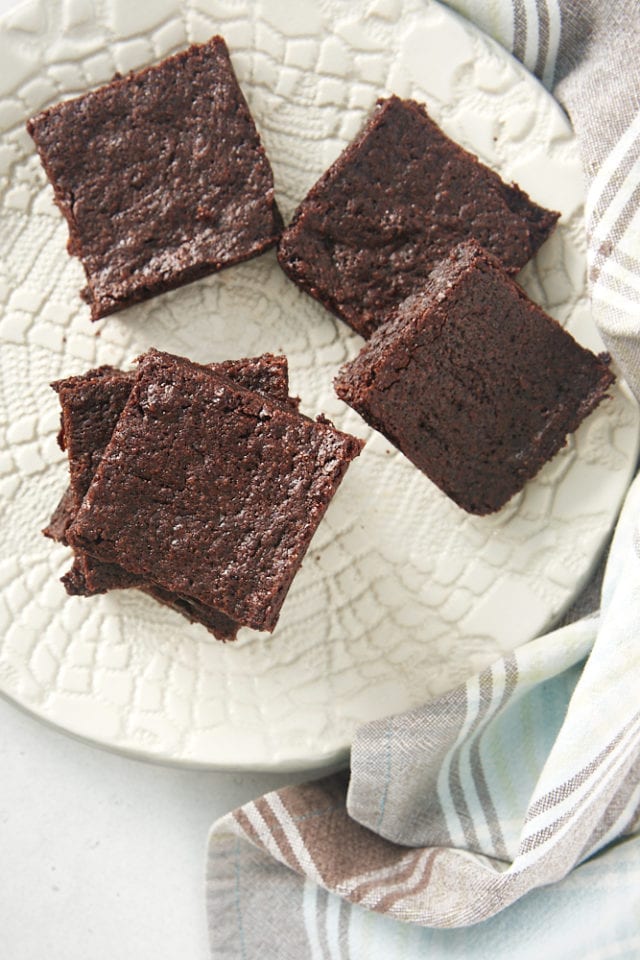 I love this Small Batch Brownies recipe when I've got a chocolate craving that will only be satisfied with homemade brownies. Whip up a batch for a small gathering or just to enjoy at home as a special treat!
Find more brownie recipes in the Recipe Index.
More Fudgy Brownie Recipes