Cream Cheese Brownies with Toffee and Pecans are brownies on overdrive! Cream cheese, nuts, chocolate chips, toffee… oh, my!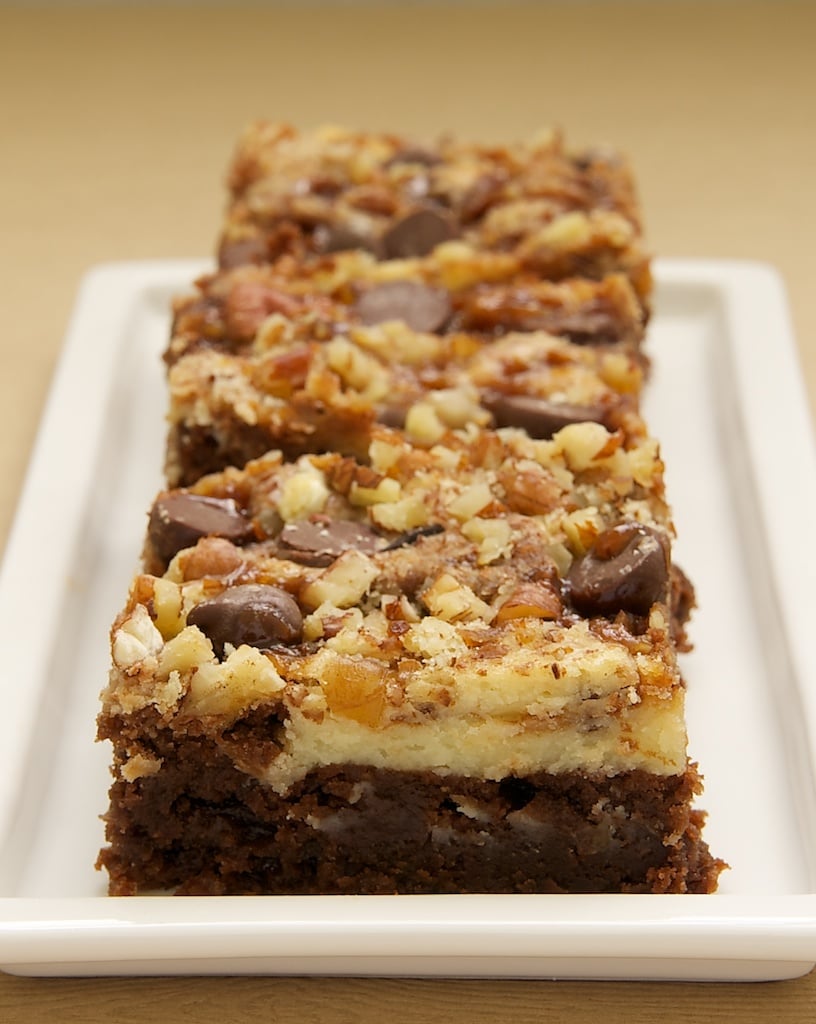 These days, my brownie love runs the gamut from the all-chocolate varieties to the kitchen-sink varieties. Essentially, I haven't met many brownies I haven't liked. These flavor-packed Cream Cheese Brownies with Toffee and Pecans are no exception.
The first question usually asked about brownies is whether they are cakey or fudgy. The original recipe describes them as not too much of either one. To me, they're cakey. That works very well with the cream cheese topping to make them not seem so heavy.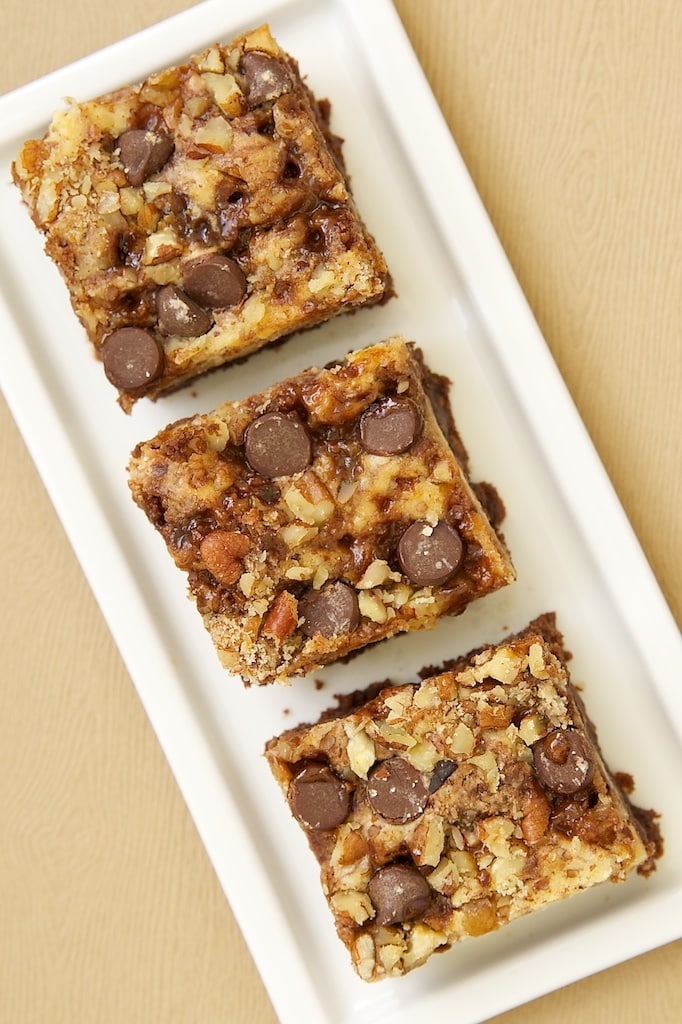 Added to both the brownie batter and the top of the brownies is a generous helping of pecans, toffee chips, and chocolate chips. It's a lovely flavor combination, with no one component seeming to overpower.
This is another great adaptable recipe for using what you have on-hand in your pantry. You can easily change the type of nuts, or leave them out. Different flavor chips would be equally as delicious. See what you have in your baking ingredient stash and make a batch of these brownies that's all your own!
Find more brownies recipes in the Recipe Index.
More Flavor-Packed Brownie Recipes