Do you love chocolate as much as I do? If you're looking for a delicious and indulgent snack, you have to try these Chocolate Chocolate Chip Muffins! They're simple to make and absolutely delicious. Plus, they're the perfect size for when you need a little something sweet.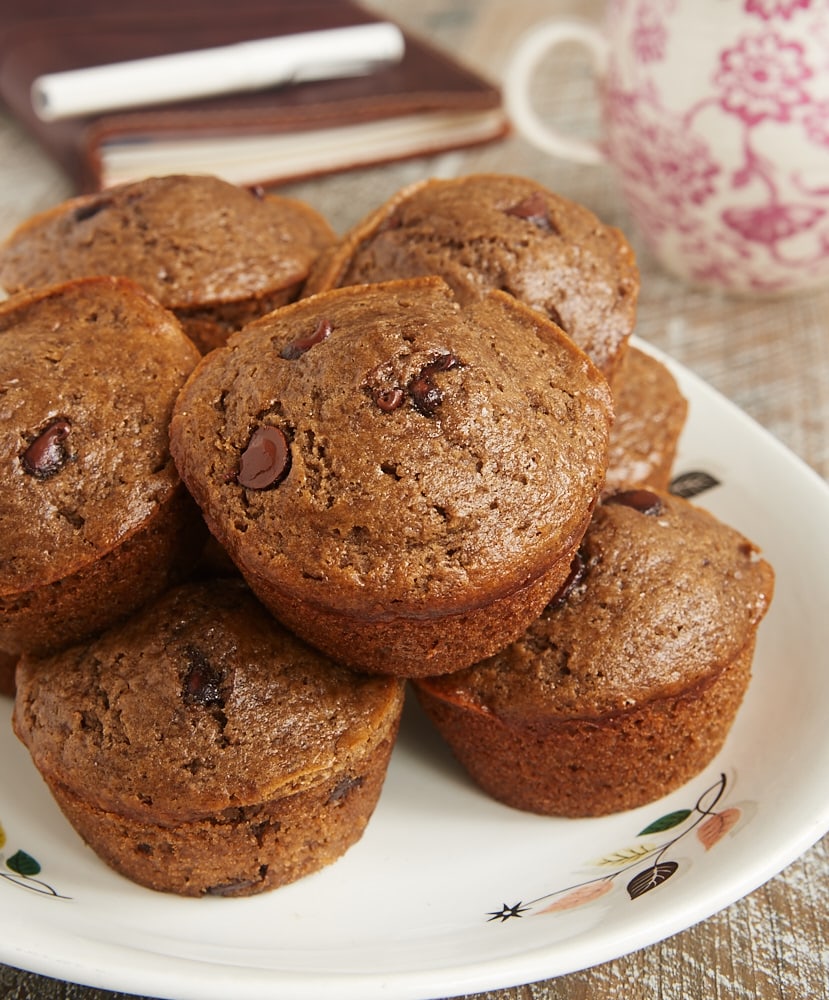 Double Chocolate Chocolate Chip Muffins
The beauty of muffins is their versatility. Sure, the obvious choice is to enjoy them for breakfast. But, they're also a great afternoon snack or just an easy thing to grab when you're feeling a bit hungry. Add some chocolate to those muffins, and you may just be tempted to eat one for dessert.
That's the case with these Chocolate Chocolate Chip Muffins. They have a double dose of chocolate, with both cocoa powder and chocolate chips. They're an extra special breakfast treat, but don't be surprised if you crave one for dessert, too.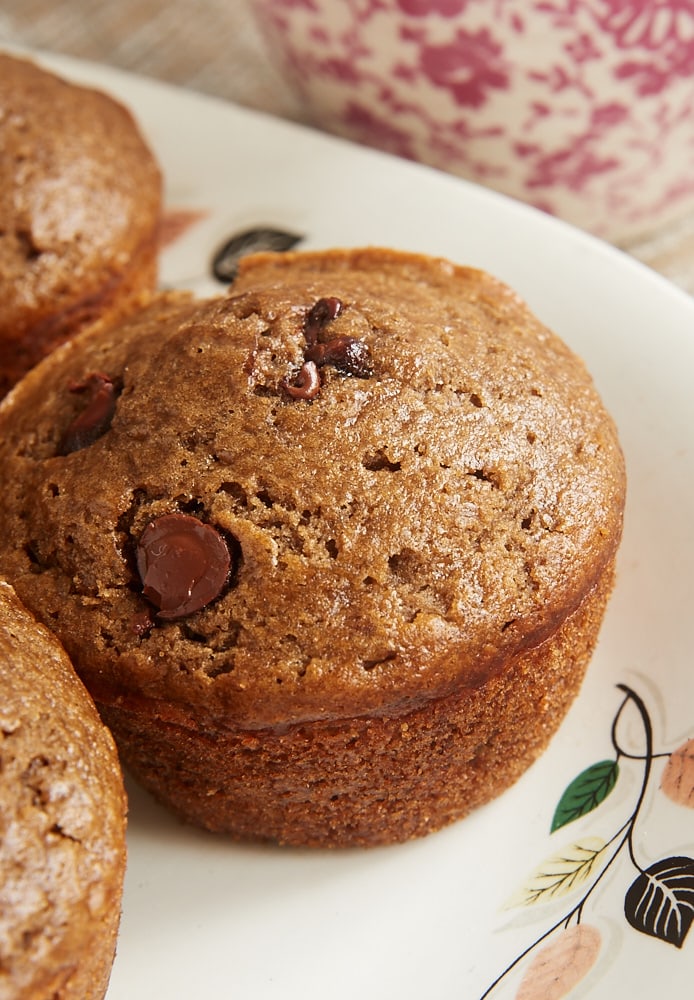 Most everyone is familiar with making muffins, and these hold no surprises. That's not to belittle them in anyway. Because they're really good. We decided fairly quickly that these were the best chocolate muffins we'd ever had the pleasure of eating.
I had worried that the amount of cocoa wasn't enough to make them over-the-top chocolate, but it was just right. This is definitely a keeper recipe for a quick muffin you can enjoy all day long. Keep them tightly covered and you can enjoy them for a few days whenever the craving strikes.
Find more muffin recipes in the Recipe Index.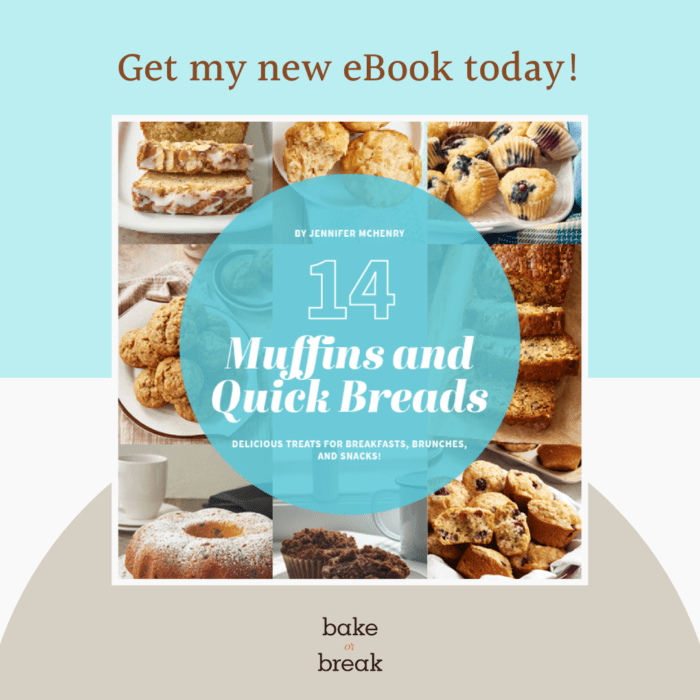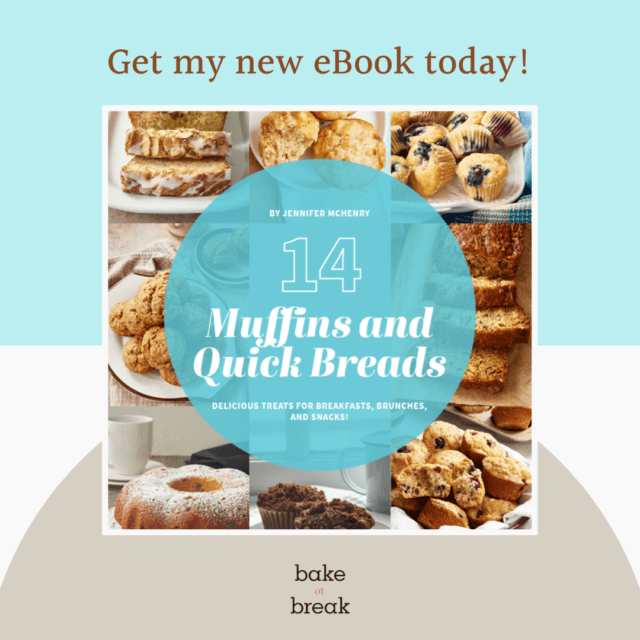 More Chocolate Chip Muffins