Have your chocolate and vanilla at the same time with these Black and White Marble Crumb Muffins!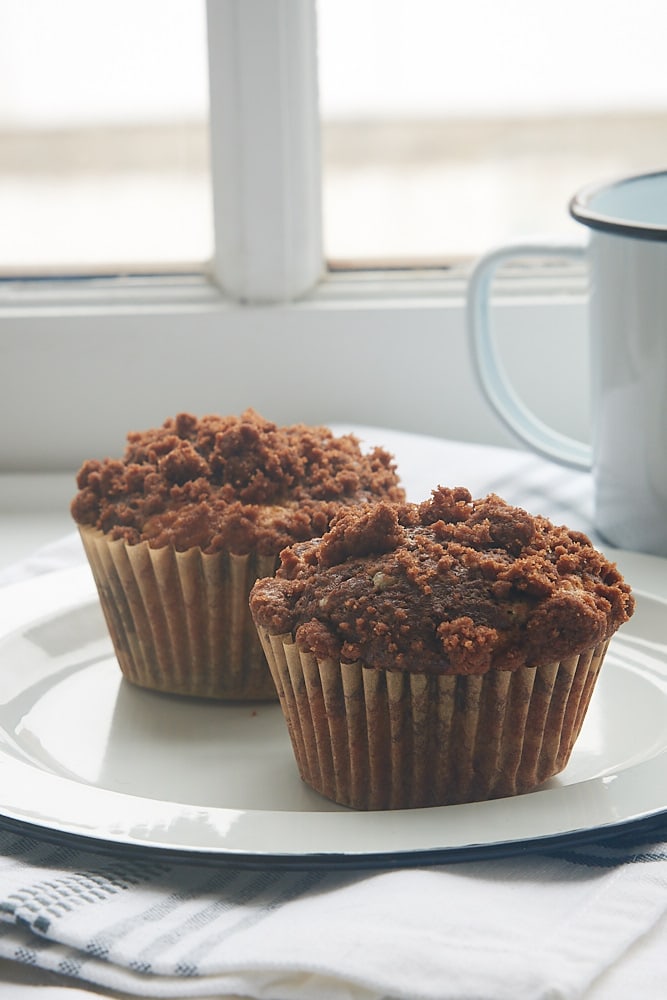 One of the first things I baked after we moved to our new place was a batch of these Black and White Marble Crumb Muffins. They were inspired by some muffins I bought on impulse when shopping for groceries. I was so smitten with the marbled chocolate and vanilla combo with a chocolate crumb topping that I knew I had to try to bake something similar.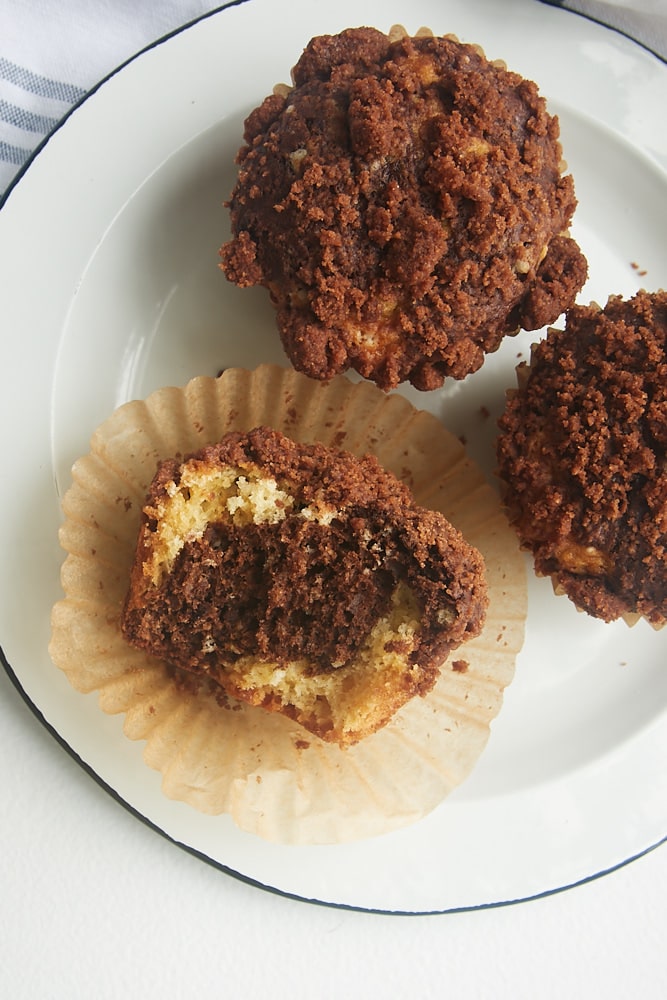 The batter for these muffins starts out innocently enough as a simple vanilla batter made with yogurt. But then magical things happens when half of that batter gets mixed with some cocoa powder. Now you have two muffin batters to marble together to make a little chocolate and vanilla muffin magic.


And let's not forget that crumb topping. It's not your ordinary crumb topping. No, this is a chocolate crumb topping. Oh, yeah. And to make it even better, there's a hint of cinnamon for a lovely flavor addition. The whole package is sweet and soft and just plain delicious.
As I mentioned, these muffins are made with yogurt. That keeps them nicely soft and moist. You can use plain or vanilla yogurt in the recipe. I almost always have vanilla yogurt on hand, so I usually use that and just omit the vanilla extract in the recipe. You'll still get plenty of vanilla flavor even without the extract.
If you like, you can leave your mixer unplugged for these muffins in favor of stirring by hand. Either way is just fine. Either way, just be careful not to overmix the batter.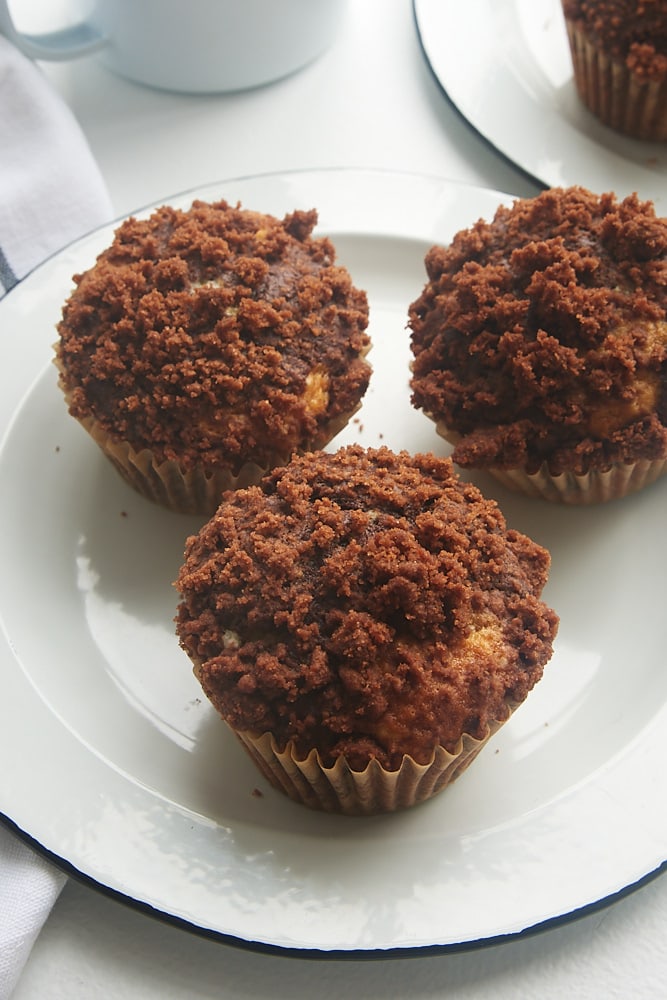 When it comes time to transfer the batter to the muffin cups, it's really simple to create the marbled effect. Just alternate teaspoonfuls of the two batters in the muffin cups. Don't worry about being accurate about it. Just measure it roughly and dollop it in the cups. There's no swirling involved, and you'll still get a nice marbled look.
These Black and White Marble Crumb Muffins are a wonderfully sweet treat for breakfast or brunch. I can attest that they also make a mighty fine afternoon snack. They're so good with such great flavor that I'm happy to enjoy one most any time of day!
Find more muffin recipes in the Recipe Index.
More Crumb Muffin Recipes