These easy, baked-from-scratch Pancake Muffins are a tasty treat for breakfast or for a snack. Add your favorite toppings to make them your own!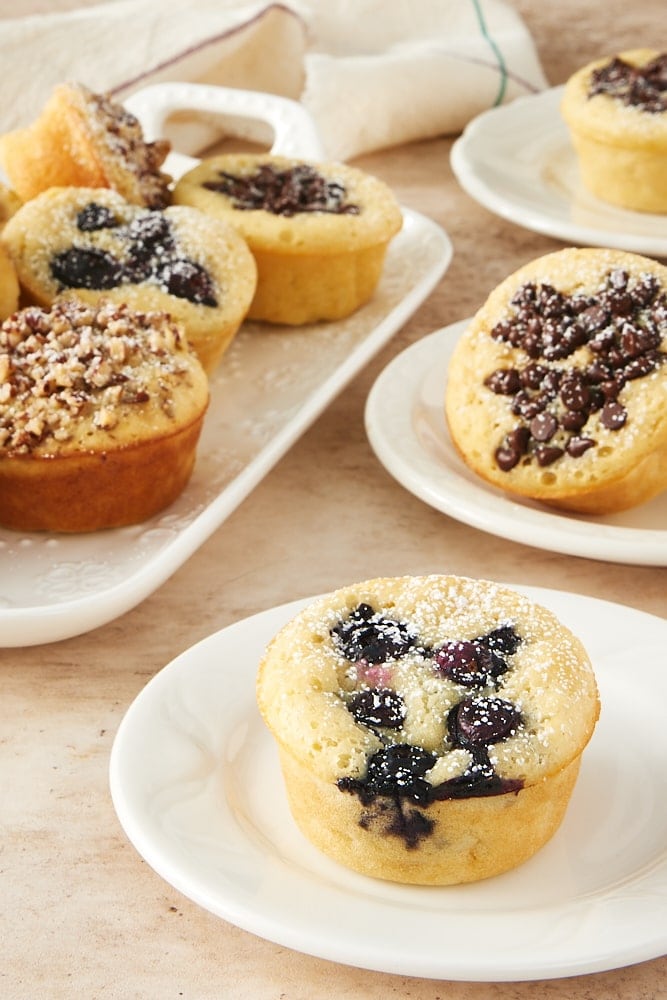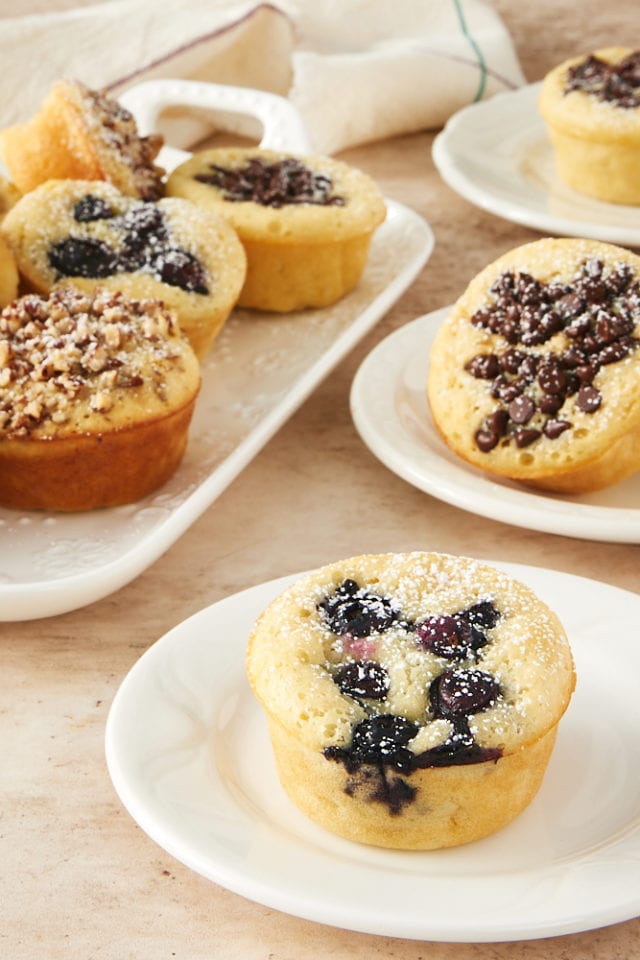 Easy Pancake Muffins Baked in Muffin Pans
Homemade pancakes are always such a treat, but I don't really make them very often. Honestly, I find the process of cooking a few at a time to be a bit laborious. If you feel the same way, then you're going to be very excited about these Pancake Muffins!
These little guys bake in a muffin pan, so there's no standing over the stovetop doling out batter and cooking them individually. Just divide the batter among the cups of a muffin pan and bake!
And perhaps even better than the ease of preparation is the opportunity for variety that these Pancake Muffins offer. There are just so many options for add-ins! Chocolate chips, fruits, nuts, spices…. Get creative and see what favorite flavor additions you'll discover!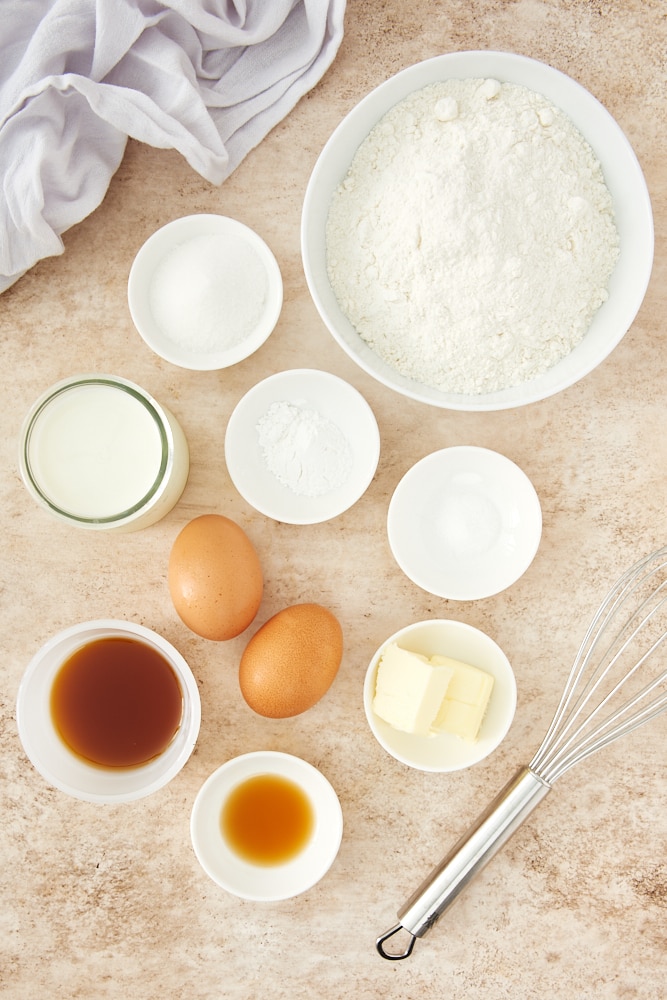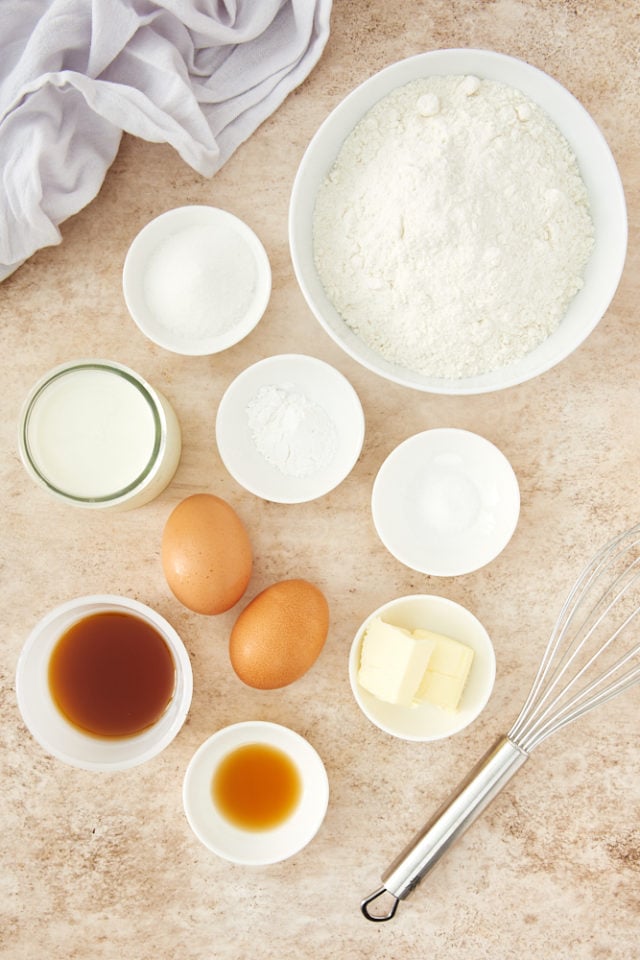 What You'll Need
These from-scratch Pancake Muffins are made with basic baking ingredients, so you are likely to have everything you need to make a batch!
All-purpose flour: Standard all-purpose flour works best for these simple muffins.
Sugar: For a bit of sweetness.
Baking powder: To help the muffins rise.
Salt: For flavor.
Eggs: For flavor and structure.
Maple syrup: For flavor and moisture. I also like to serve these Pancake Muffins with extra maple syrup on the side.
Unsalted butter: I prefer melted butter in these muffins, but cooking oil should work, too.
Vanilla extract: For flavor. You can substitute another extract or omit if you like.
Milk: Adds moisture and helps make the muffins soft.
Various toppings and add-ins: Fruits, nuts, chocolate chips, crumbled bacon, cinnamon sugar, or anything else you like!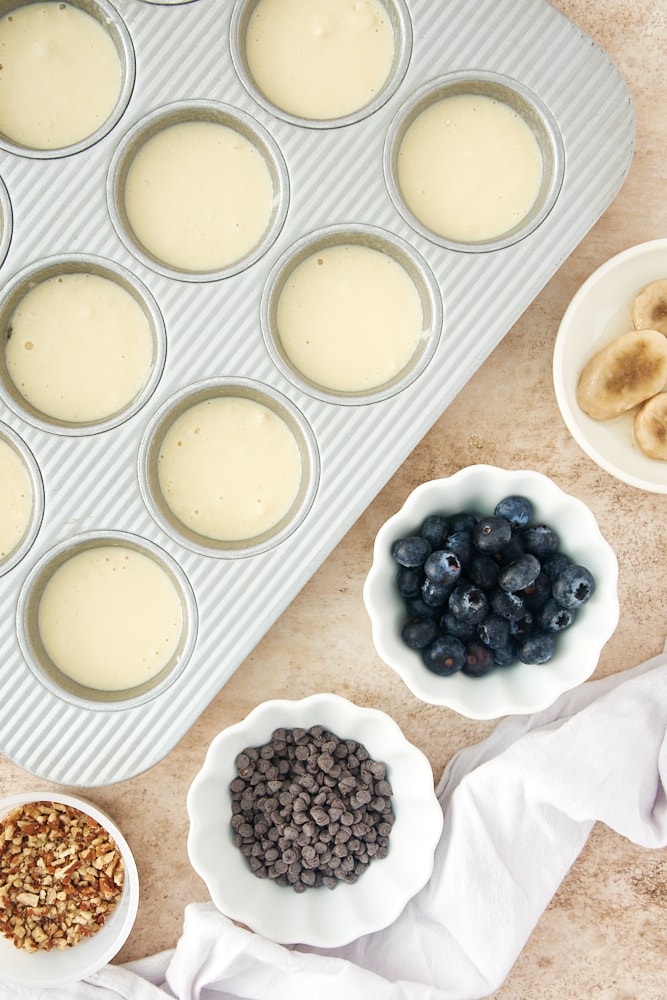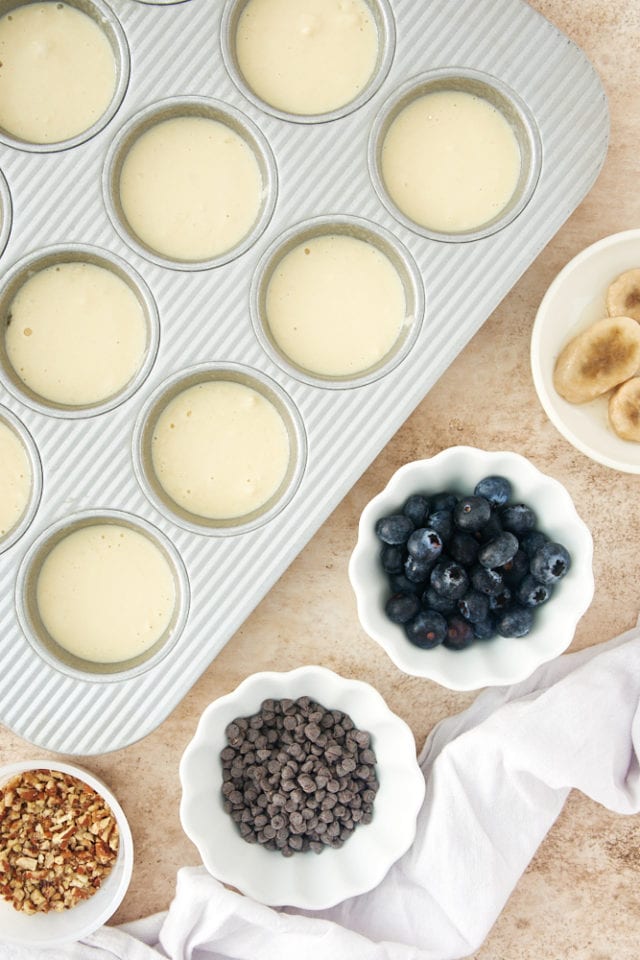 How to Make Baked Pancake Muffins
You'll only need two mixing bowls, a spoon, and a muffin pan to make a quick batch of these breakfast treats! This recipe follows the muffin method for mixing, so you're likely to find this technique familiar.
Preheat the oven and prepare the pan. Heat the oven to 350°F. Grease 12 cups of a standard muffin pan. Alternatively, you can line the muffin cups with paper liners.
Mix the dry ingredients. Combine the flour, sugar, baking powder, and salt. I like to use a whisk to help mix them thoroughly. Make a well in the center.
Combine the wet ingredients. Mix together the egg, maple syrup, butter, vanilla, and milk. Add that mixture to the well in the center of the flour mixture, and stir just until the mixture is combined.
Add toppings. Divide the batter evenly among cups of a standard muffin pan. Then, it's time to add some flavor fun! Just sprinkle your favorite toppings on top of the batter. You can make each one different by using a variety of toppings, or keep things simple with just one or two favorites.
Bake the muffins. This should take 20-25 minutes. A pick inserted into the center should come out clean. Let the muffins cool for 5-10 minutes before removing from the pan and serving.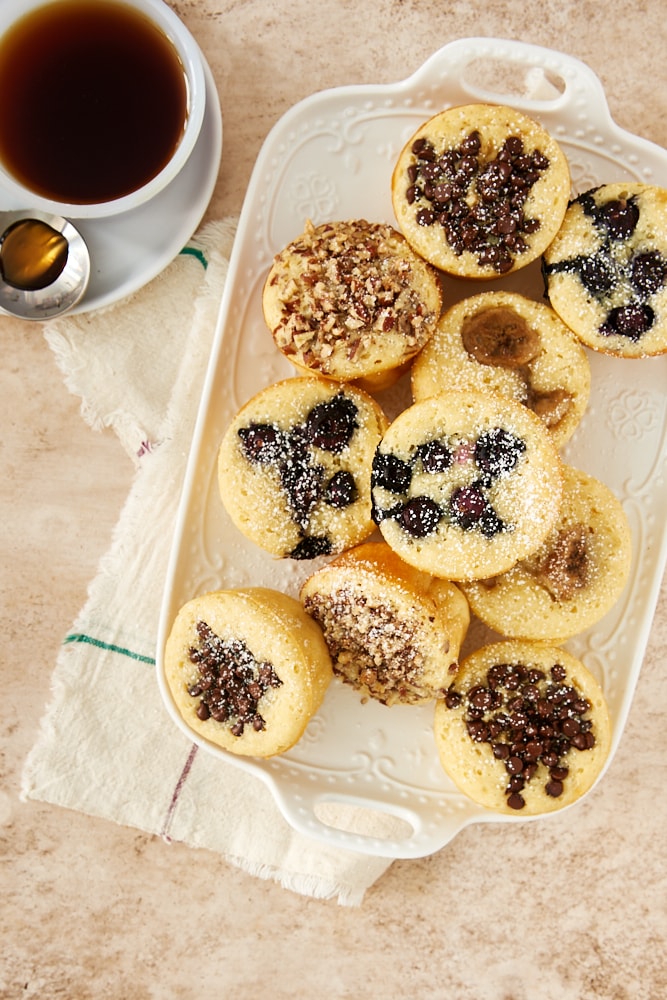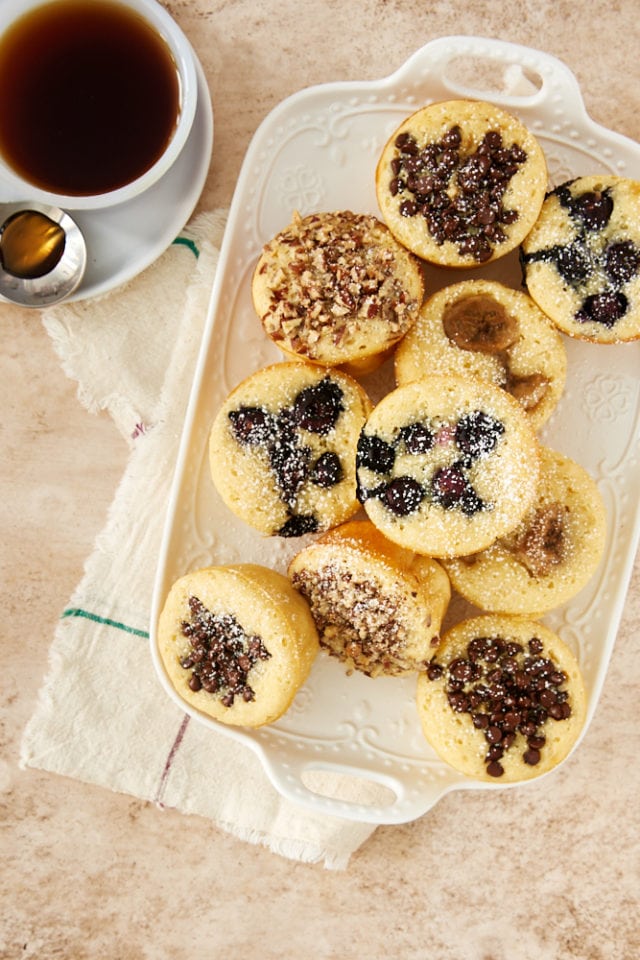 Tips for Success
Measure accurately. Use a kitchen scale to measure by weight for best results.
Use a light-colored metal pan. This type of pan will give you the best results. Dark pans tend to over-bake the outsides while leaving the insides under-baked.
Don't over-mix. Stir just until combined. If there are still a few streaks of flour in the batter, that's fine, too.
Line the muffin pan if you prefer. Otherwise, grease the muffin pan. I prefer a cooking spray with flour like Baker's Joy or Pam Baking.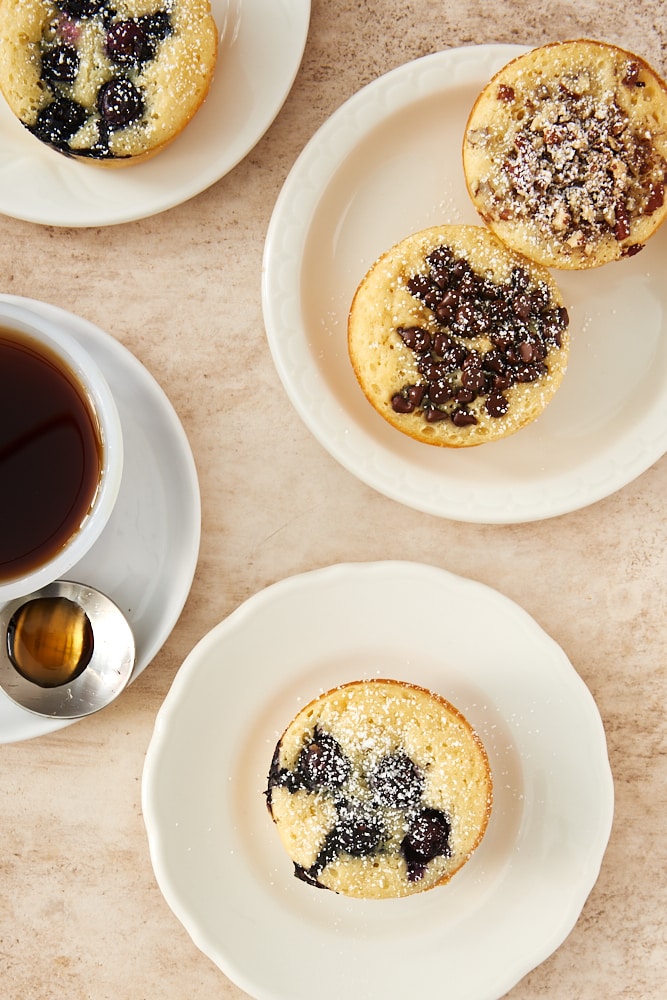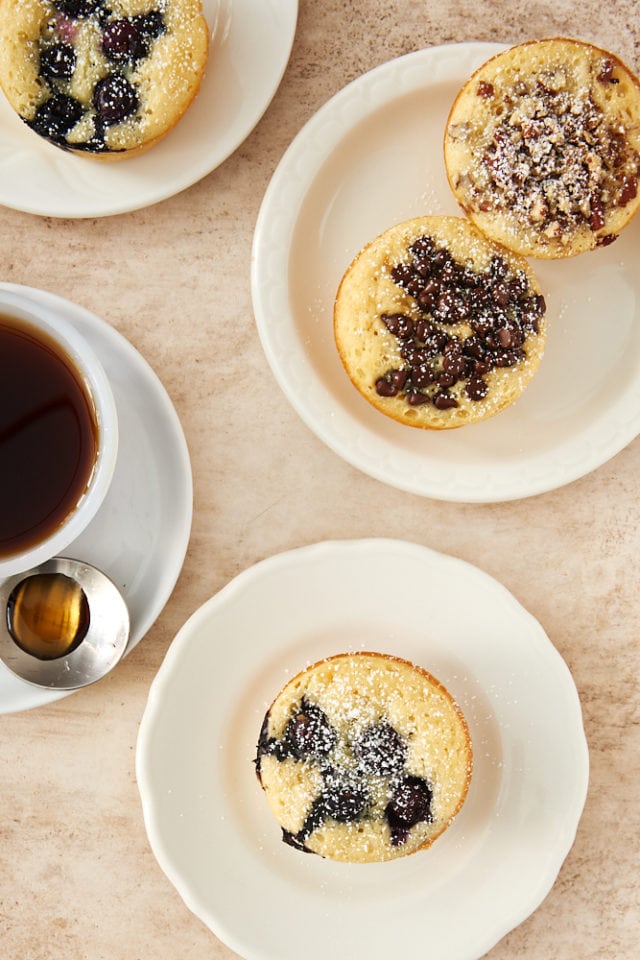 How to Store Leftovers
After the Pancake Muffins have cooled, place them in an airtight container. They'll keep at room temperature for 3 days or a little longer in the refrigerator. I prefer to keep them in the refrigerator because different toppings may not keep as well at room temperature.
Reheat leftover muffins in the microwave or a low-temperature oven.
How to Freeze Pancake Muffins
These Pancake Muffins will freeze nicely. After the muffins have cooled, place them on a sheet pan and freeze for about 15 minutes. Then they can be placed in a freezer bag or container for storage. Properly stored, they should keep in the freezer up to 3 months.
Reheat in the microwave or oven whenever the craving strikes!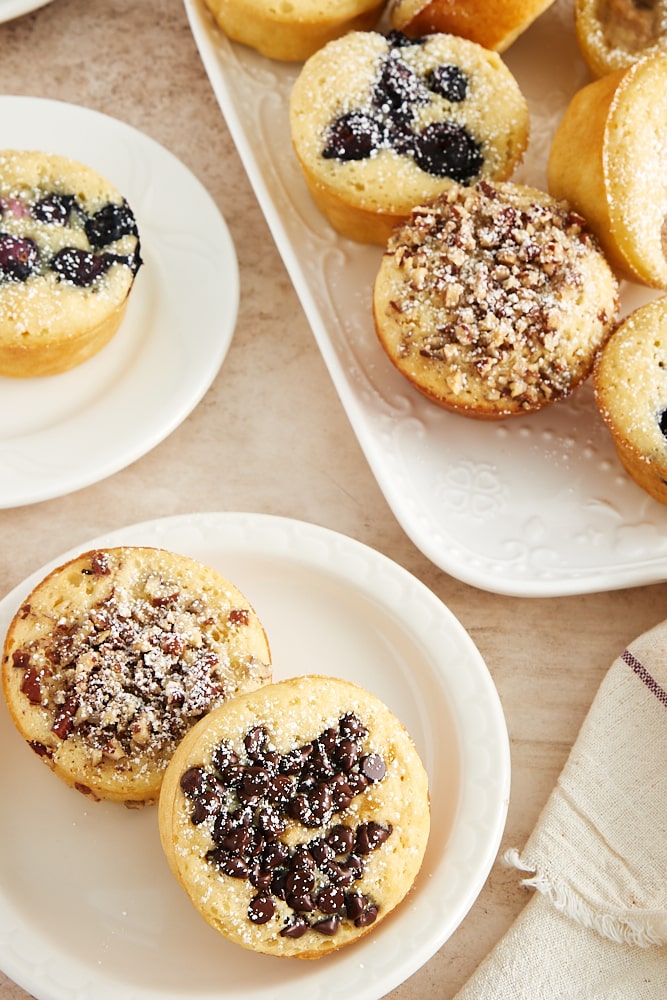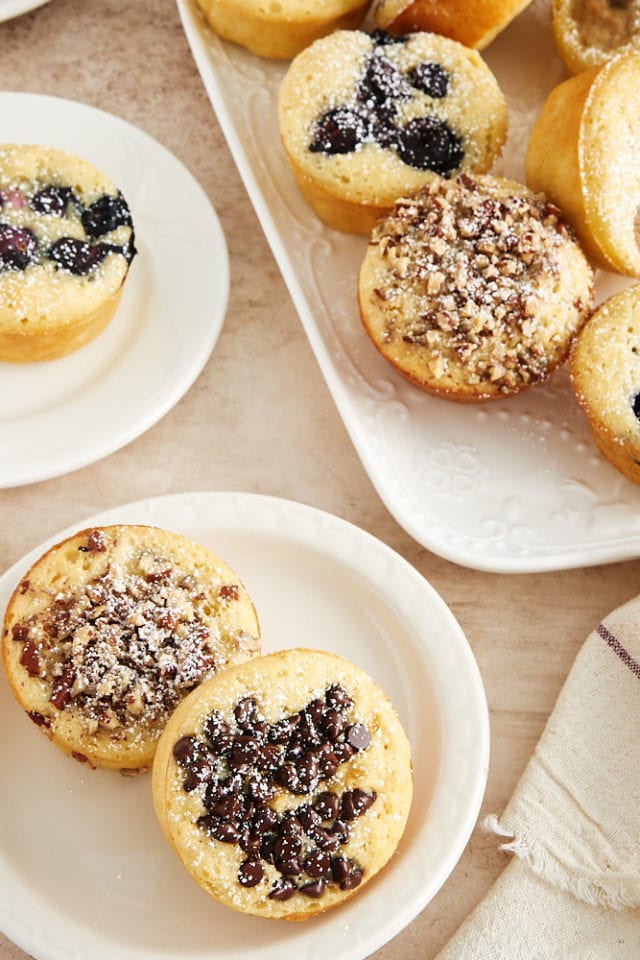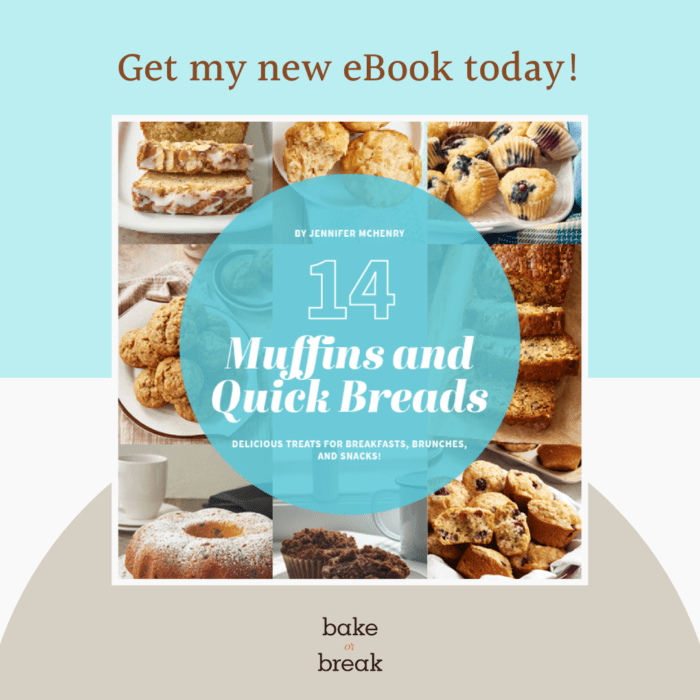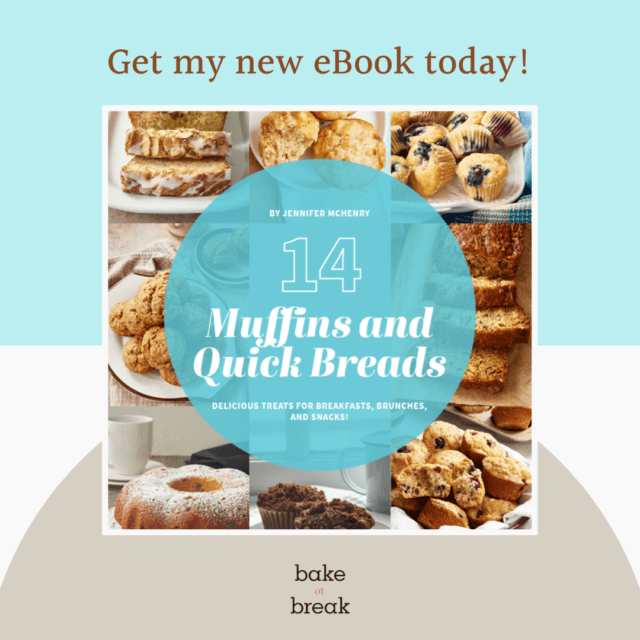 More Grab-and-Go Breakfast Recipes