I am firmly in the camp that there's no such thing as "too much chocolate." I'd be perfectly happy enjoying even just a bite of chocolate every single day. If you're a fellow member of that camp, you'll love these Chocolate Chocolate Chip Cookies as much as I do.
With both cocoa powder and chocolate chips in the mix, you'll get a double dose of chocolate. And that suits me just fine. For those times when only a chocolate treat will do, these cookies are just the thing!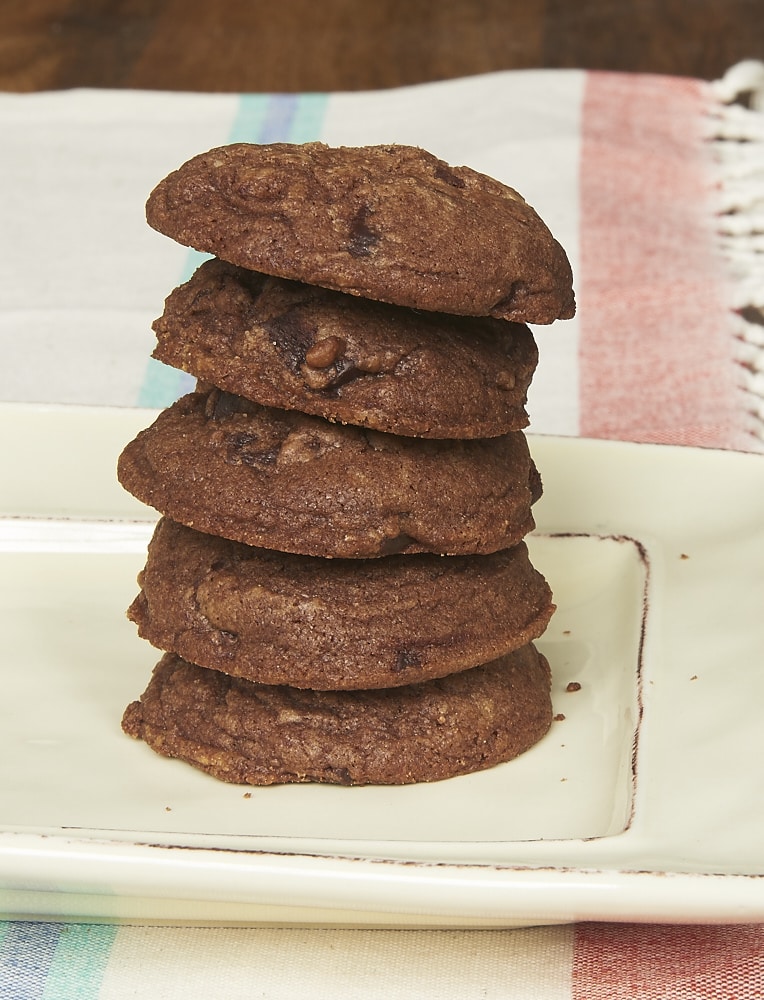 These chocolate gems are nice and fudgy. Be sure not to over-bake them so you get that soft, fudgy awesomeness. It can be a little tough to tell when chocolate cookies are done because it's difficult to gauge any browning. You'll mainly have to rely on the eye test with these. They should appear set, but the centers should still look a little soft.
You can certainly add 1/2 to 1 cup of chopped nuts to these cookies if you'd like. When only a big dose of chocolate will do, I opt for a singular flavor focus with all that chocolate. Either way, I think you'll love these rich, fudgy, super delicious cookies!
Find more cookie recipes in the Recipe Index.
We are a participant in the Amazon Services LLC Associates Program, an affiliate advertising program designed to provide a means for us to earn fees by linking to Amazon.com and affiliated sites.
Recommended Equipment: