Add a chocolate twist to your zucchini baking with these fantastic Chocolate Chip Zucchini Muffins!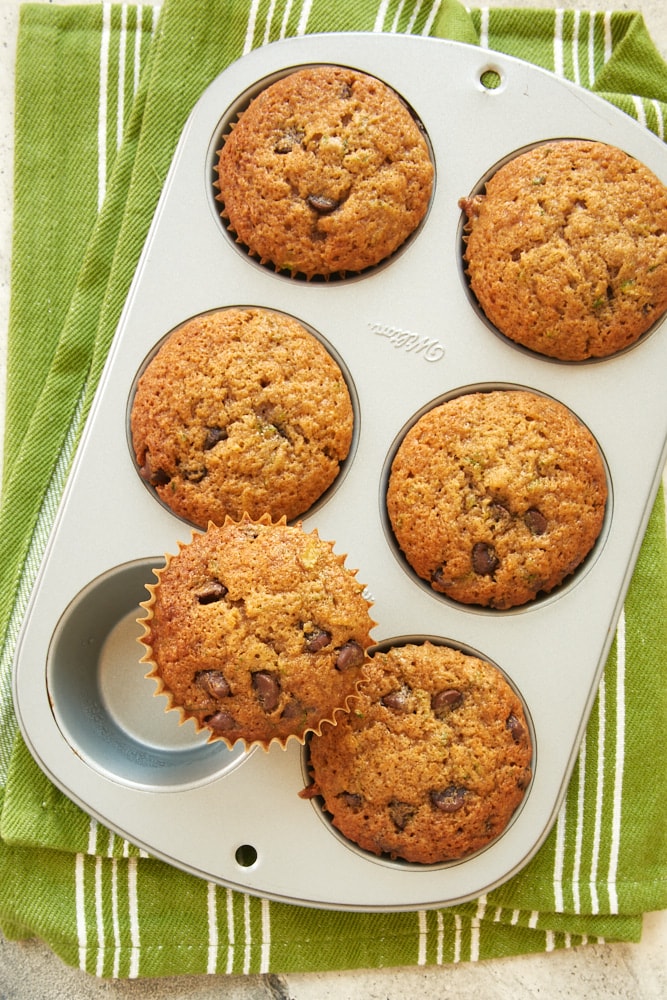 Chocolate Chip Zucchini Muffins
I've been trying to branch out from my usual zucchini baking habits, which is mostly just making Pineapple Zucchini Bread on repeat. When I recently found myself with some leftover zucchini, I decided to make a batch of these muffins.
There are so many things to love about these Chocolate Chip Zucchini Muffins. But I really love that this is designed to be a small batch recipe. You'll get just 6 standard muffins, which is perfect for just the two of us. We can dole them out over a few days, or we can put a few in the freezer for another day. Of course, you can easily scale the recipe to make more if you like.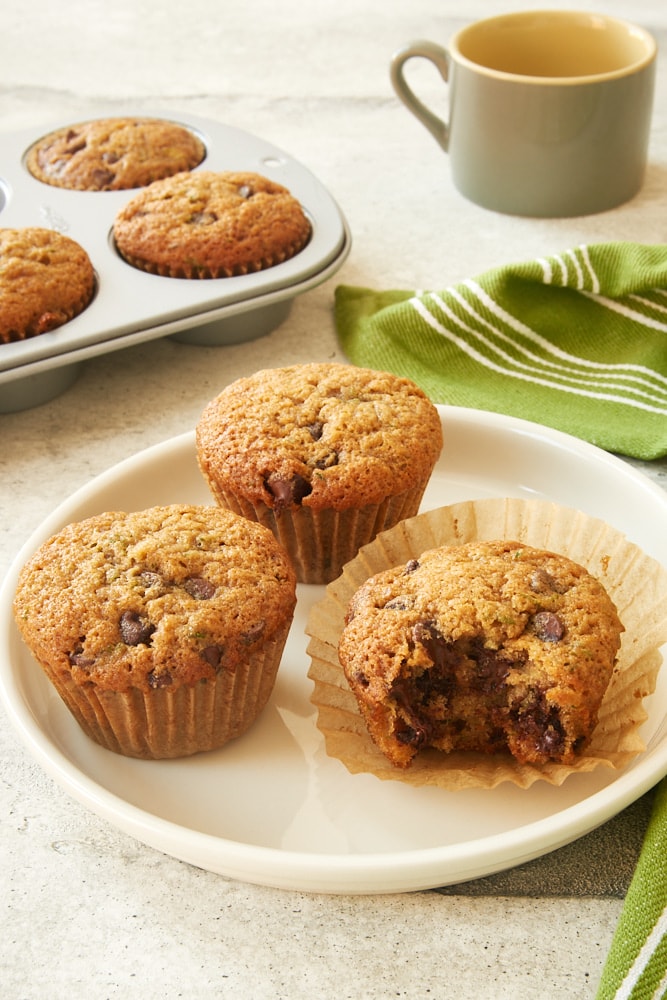 So many muffin recipes have milk or sour cream added to the batter to make them soft and moist. It's really not necessary here. The zucchini provides that, even with it being well drained. The end result is indeed plenty moist and wonderfully soft.
I'll warn you that this batter is a little thicker than most muffin recipes. Without something like milk to thin it a bit, that's not surprising. But it will still scoop well and bake nicely. As always, be sure you're measuring the ingredients accurately for the best results.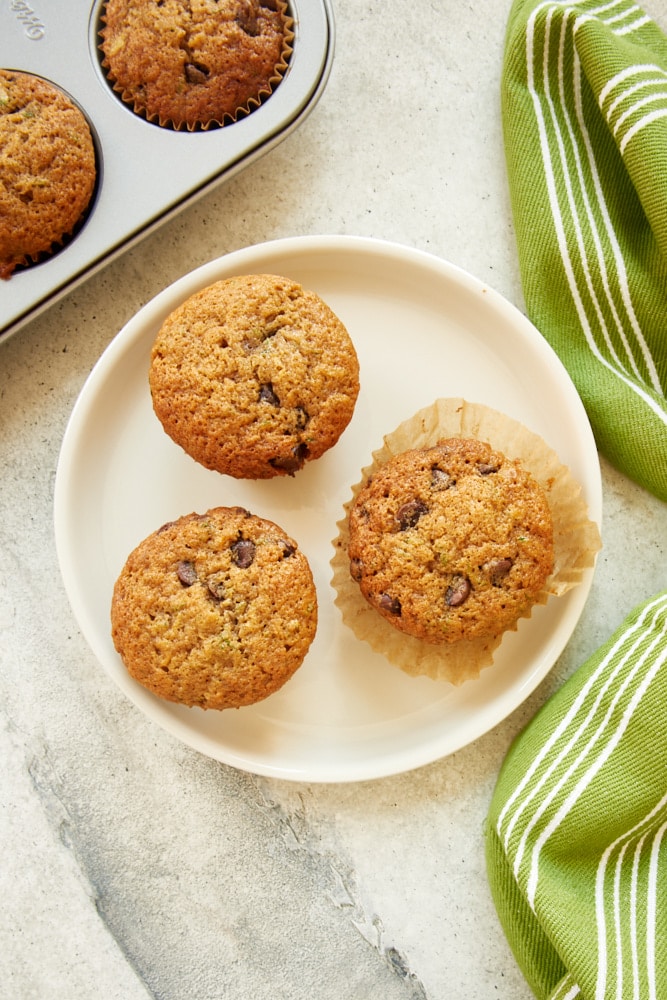 While I'm pretty happy with a no-frills zucchini bread or muffin, I'm really smitten with these muffins with all of those chocolate chips. In the recipe, I've listed a range for the amount of chocolate chips to use so you can add the amount that seems good for you. I tend to go toward the higher end, but either way is perfectly delicious.
We love zucchini around here, but like most zucchini quick breads, you really don't taste it in these muffins. That's the magic of baking with zucchini! Add this muffin recipe to your repertoire for helping make good use of the season's zucchini.
And if you're looking for more zucchini quick bread recipes, try Chocolate Zucchini Bread and Lemon Zucchini Muffins, too!
More Muffin Recipes