Cinnamon Pecan Muffins are absolutely lovely muffins. Soft, simple, and sweet!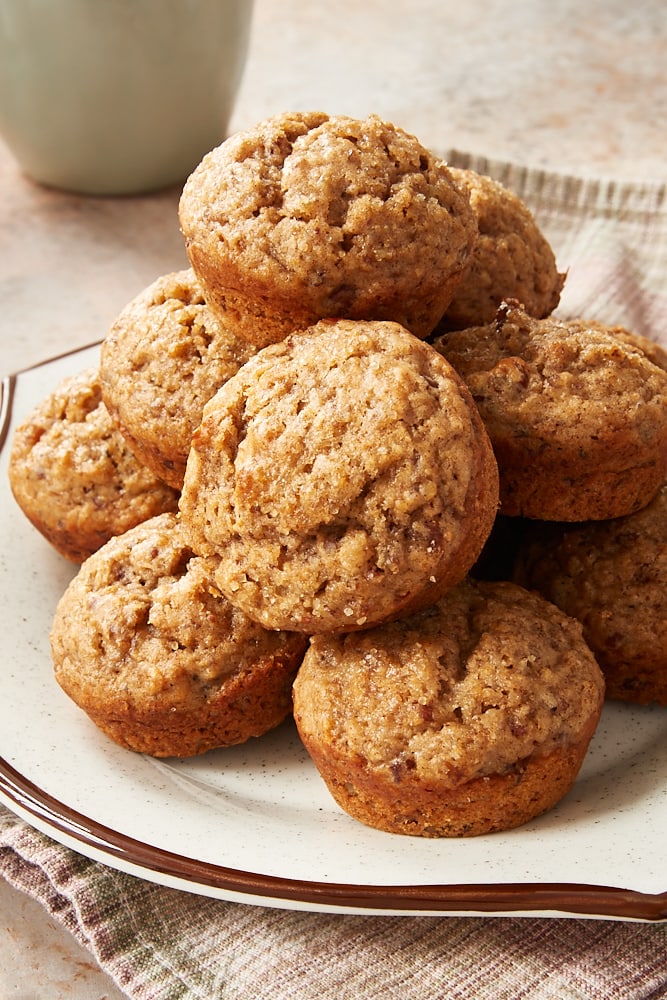 If I'm naming ingredients I love for baking, cinnamon and pecans are going to be pretty high on my list. They're certainly on the list of ingredients I always have on-hand. And they combine perfectly in these Cinnamon Pecan Muffins.
These soft, sweet muffins are a celebration of simplicity. Don't let the long-ish list of ingredients fool you. These are wonderfully simple to make, and they celebrate simple flavors in a big way.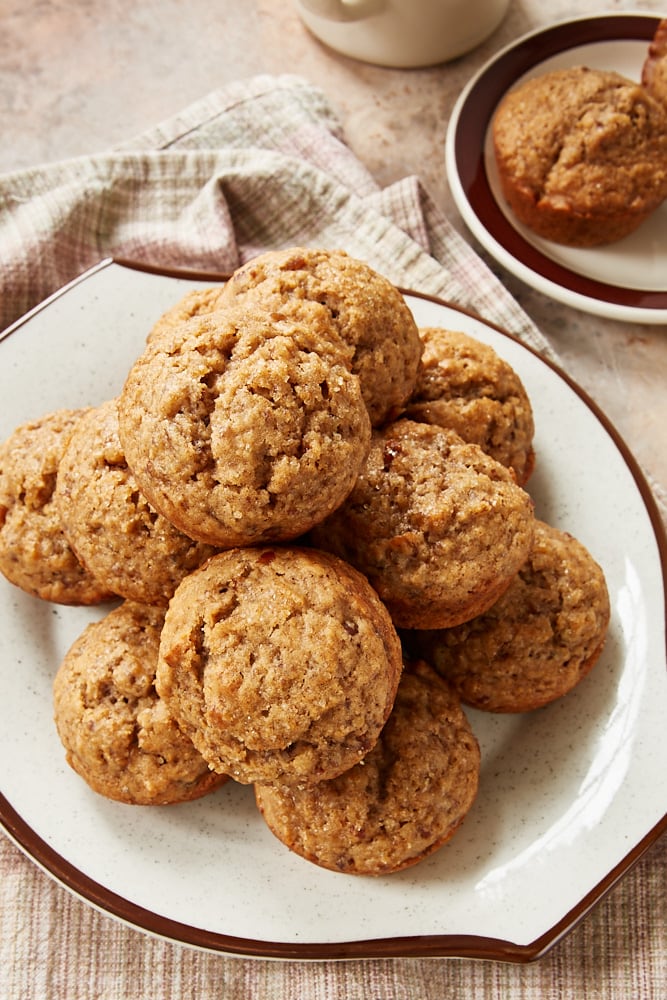 For all of you who make muffins frequently, you won't find many surprises here. If you need to brush up on your muffin making skills, be sure to see my tips for using the muffin method of mixing. And if you prefer to make a loaf instead of muffins, I can help you with these steps for converting muffins to bread.
You can, of course, substitute another nut if you like. But you know I've got an abiding love for pecans. Just be sure to substitute by volume, as the weights of different nuts can vary. Also, I'm a big, big fan of Penzey's cinnamons, especially their Ceylon cinnamon. If you have the chance, do yourself a favor and give them a try.
With their amazing flavor and texture, these Cinnamon Pecan Muffins may very well be my perfect muffin. I'll happily enjoy one of these muffins any time of year, but I especially crave them in fall. Pair then with your favorite warm beverage for a perfectly indulgent treat.
For more cinnamon treats, try Cinnamon Bun Scones, Apple Cinnamon Muffins, and Cinnamon Almond Scones, too!
Find more muffin recipes in the Recipe Index.