With the holiday season fast approaching with its pies and cakes and big batches of cookies, I thought it might be nice to take a few minutes to appreciate something a little simpler.
These lovely Cinnamon Almond Scones are a perfect treat to start your morning or to enjoy with your afternoon tea or coffee. They are wonderfully soft and moist, unlike the texture you get with a lot of scones.
What I really love about these scones is that they aren't overly sweet. You'll get a nice burst of sweetness from the cinnamon-sugar topping. Plus, you'll get a nice crunch from the sliced almonds.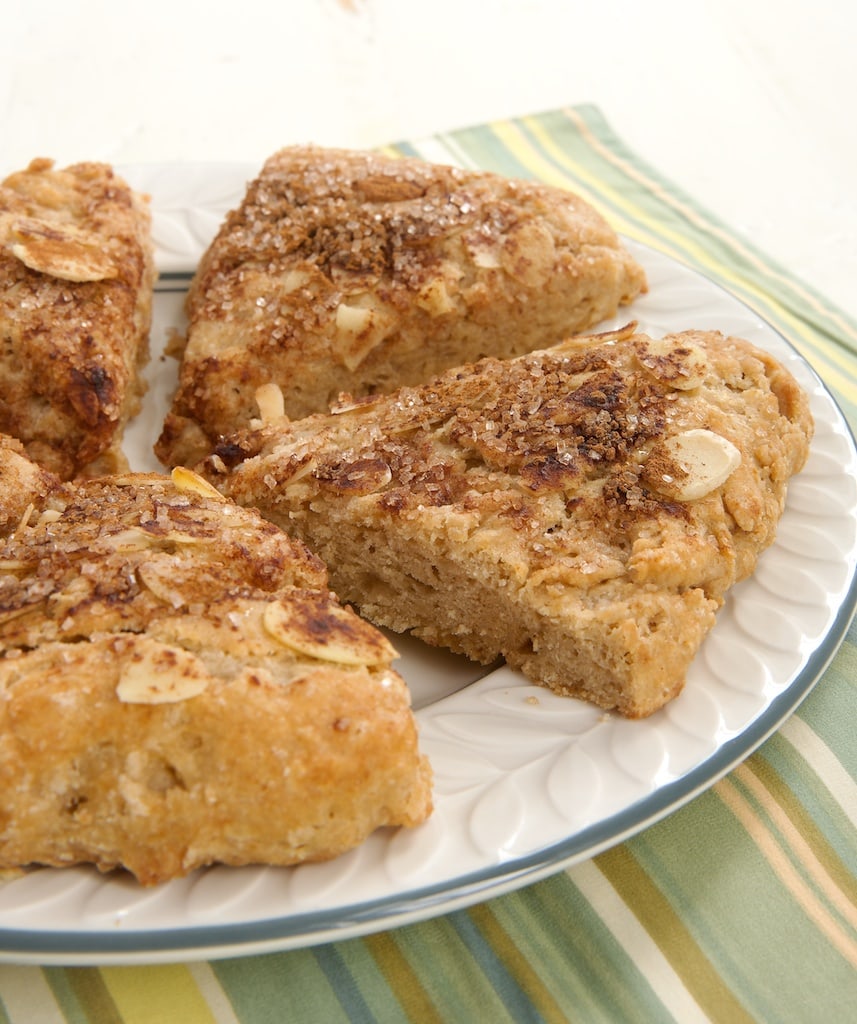 One of the very best things about making these is that you can make them in just one bowl. If you tend to fill up a dishwasher as quickly as I do, you'll certainly appreciate any opportunity to simplify like that.
I like to use one of my most often used kitchen tools, a pastry blender, for mixing this dough. Then I use a large spoon to stir in the milk. But, I will say that I almost always mix the last bit with my hands. I find that it's the best way to get the dough mixed well without over-mixing.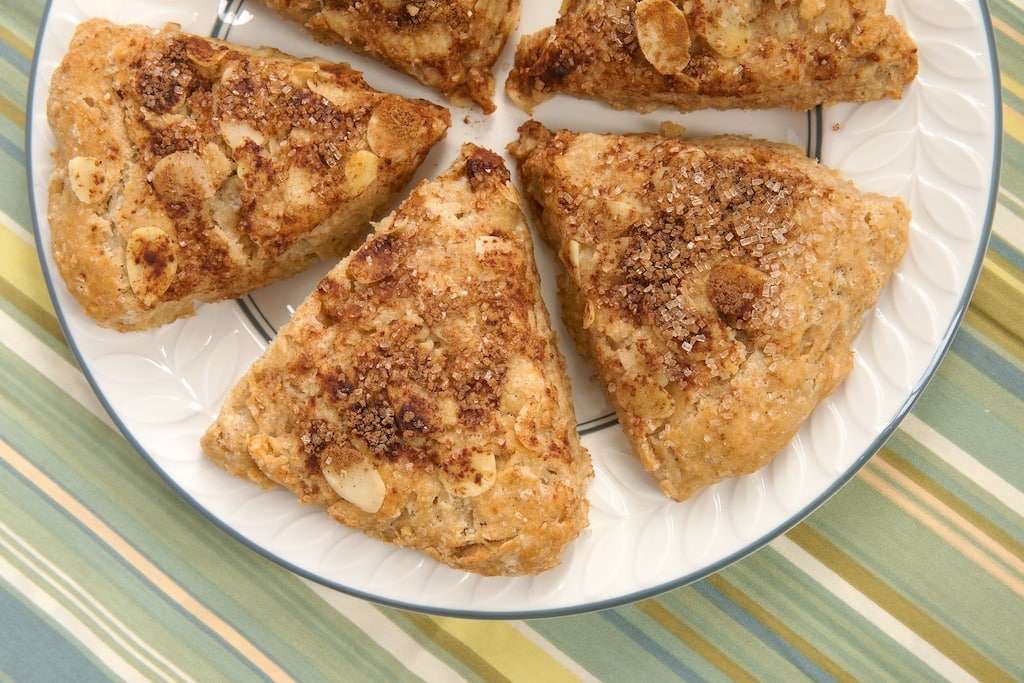 In the coming weeks, you'll see plenty of holiday-worthy desserts here on BoB. But keep these scones in mind for a nice weekend morning treat.
This recipe was originally developed for Clabber Girl, where I am a paid contributor. This post contains affiliate links.