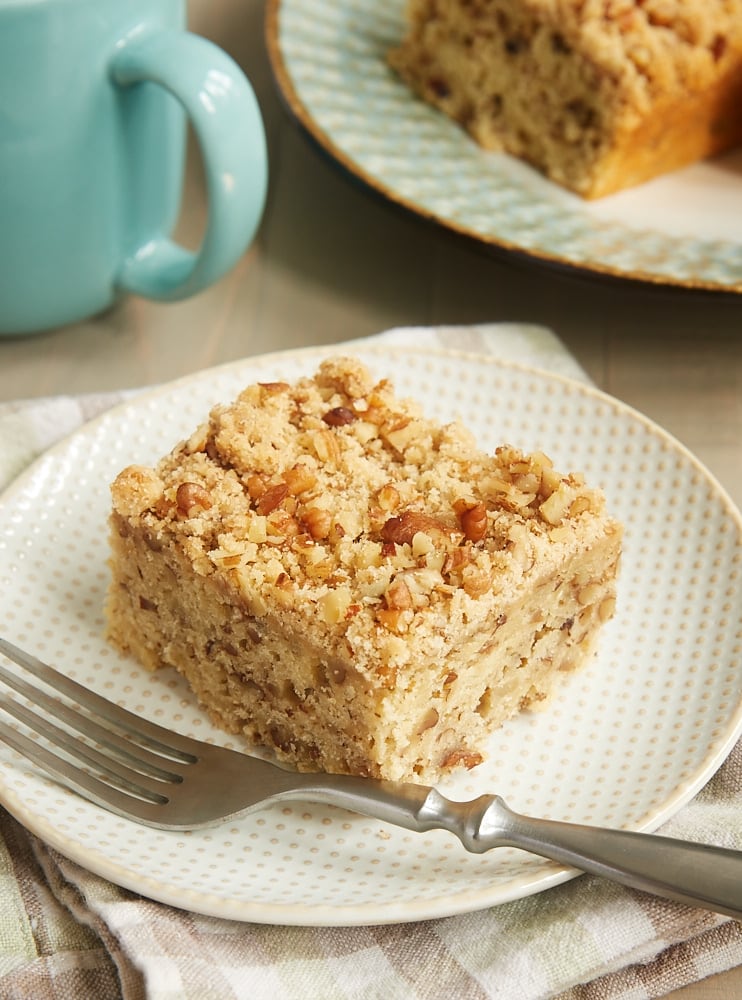 The most revisited recipes in my collection tend to be the simple ones. They're easy to make and feature just one or two flavors. It's the "less is more" idea applied to baking.
This Brown Sugar Pecan Coffee Cake officially qualifies for inclusion in that group. It's quick to mix, and it's all about two of my favorite flavors – pecans and brown sugar. It's certainly not a fancy combination, but it just works so well.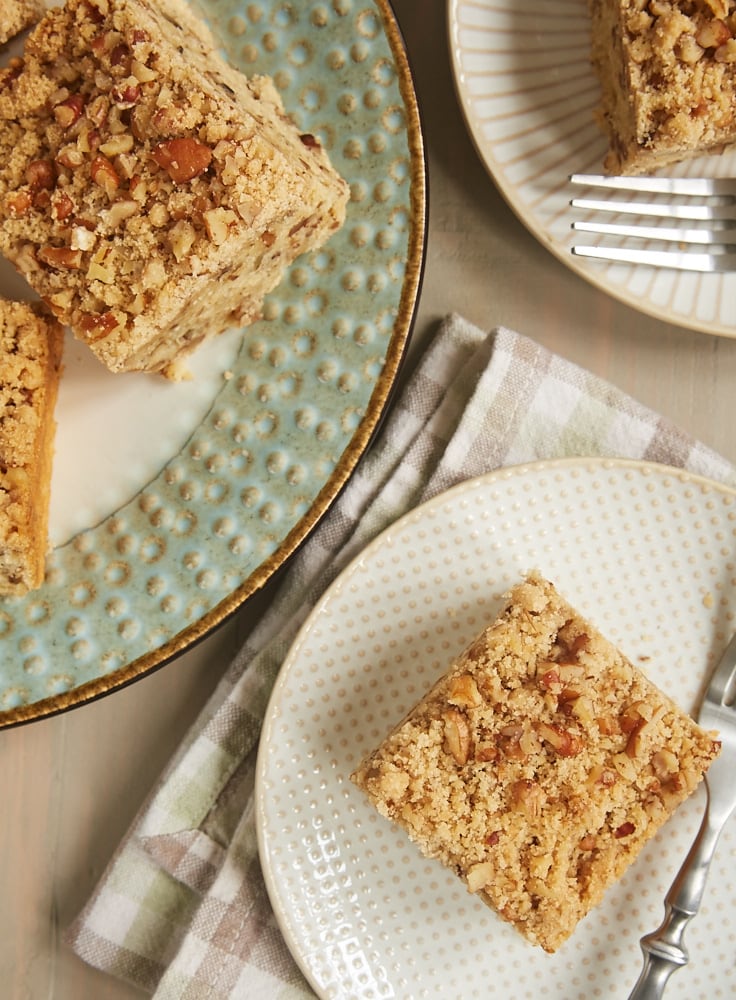 The flavor profile is wonderfully simple. I often like to add a bit of cinnamon to crumb toppings, but I resisted with this one, choosing not to distract from the two main flavors. If you'd like a little hint of cinnamon, then simply add about 1/4 teaspoon to the topping mixture.
Another bonus for this recipe is that I pretty much always have everything on hand to make it. If you bake with regularity, then you'll likely also find that to be true. That makes it perfect for those times when you need to whip up a sweet treat on short notice or just when you have a craving.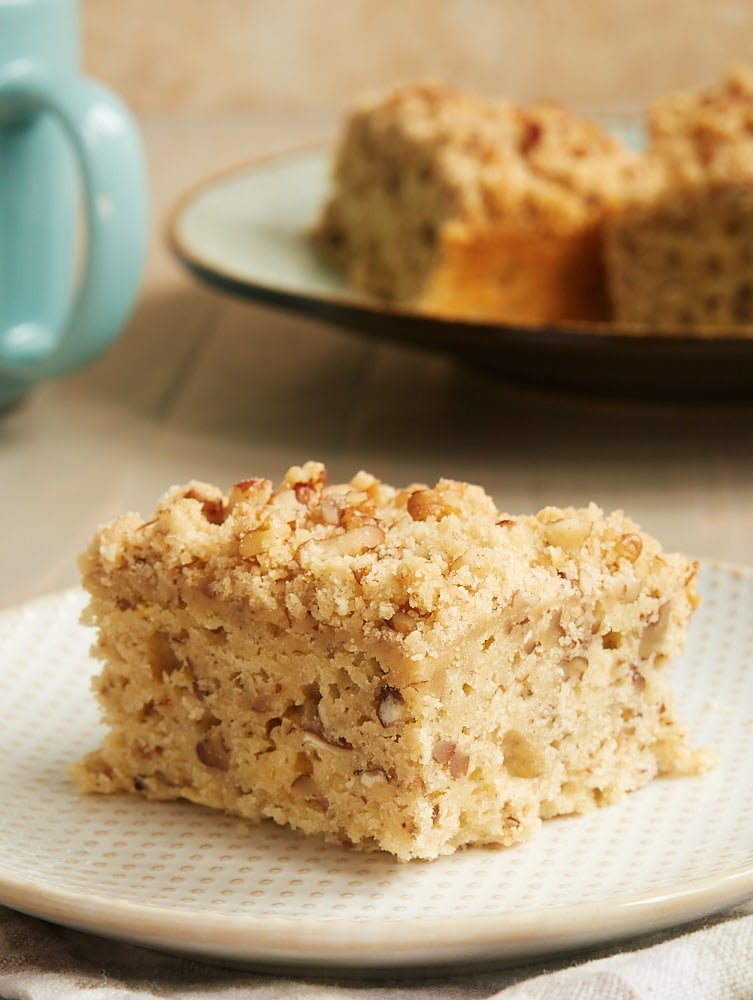 This cake is perfect for a sweet breakfast treat, a coffee break companion, or an uncomplicated dessert. I like to make it and just have it to snack on for a few days. It's also a great choice for serving friends for coffee time. And don't underestimate the power of wrapping up a pan of this cake for a sweet homemade gift!
Find more cake recipes in the Recipe Index.
More Pecan Coffee Cake Recipes