Chocolate Chunk Pecan Crunch Cake is such a beautiful cake with wonderful flavors. Serve this one most any time of day for a sweet treat!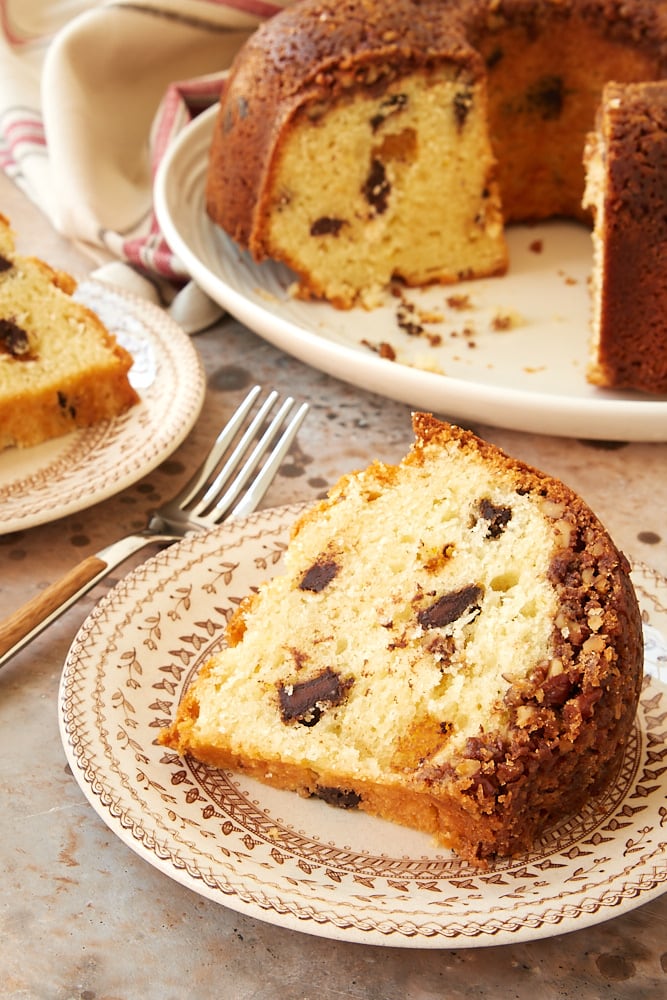 If I were to start making a list of my favorite things to bake and my favorite baking flavors, I would probably make a fairly lengthy list. But you can be sure that near the top would be Bundt cakes, chocolate, cinnamon, and pecans. That makes my love of this Chocolate Chunk Pecan Crunch Cake a given.
This lovely cake starts with a sweet, nutty, cinnamon-y mixture that's placed in the bottom of the pan to make a fantastic topping. That's followed by a soft, moist cake packed with chunks of chocolate and a bit of orange zest. The total package is one really wonderful cake!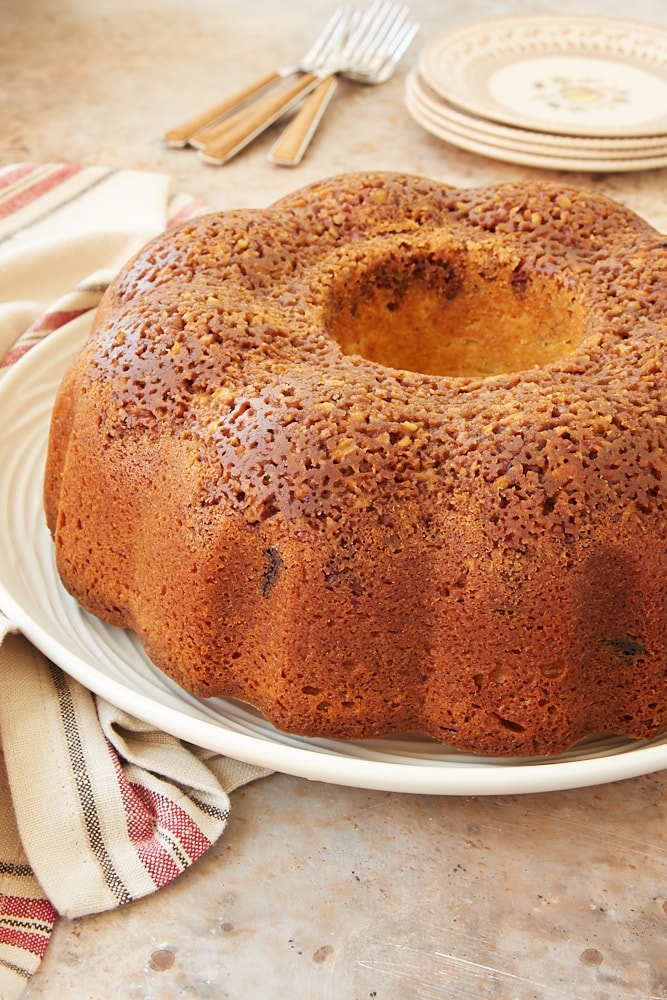 That crunchy topping is a great contrast in texture to the soft cake. Plus, you get little bites of dark chocolate scattered throughout the cake. If you don't have chocolate chunks, you can either roughly chop some chocolate or use chocolate chips. Using chunks of chocolate is not required, but I do somehow like them better than chocolate chips in this cake. I think pairing them with that crunchy topping adds to the overall feeling of a somewhat casual, rustic cake.
The addition of orange zest to the cake gives it a more interesting taste. It doesn't overwhelm the other flavors, but rather works alongside them to contribute to the fantastic flavor. I'm generally not a fan of chocolate and orange together, but it works really well for me in this cake. If you're hesitant to introduce orange to these other flavors, then dial it back a bit. Or just omit it completely if you're not a fan of orange.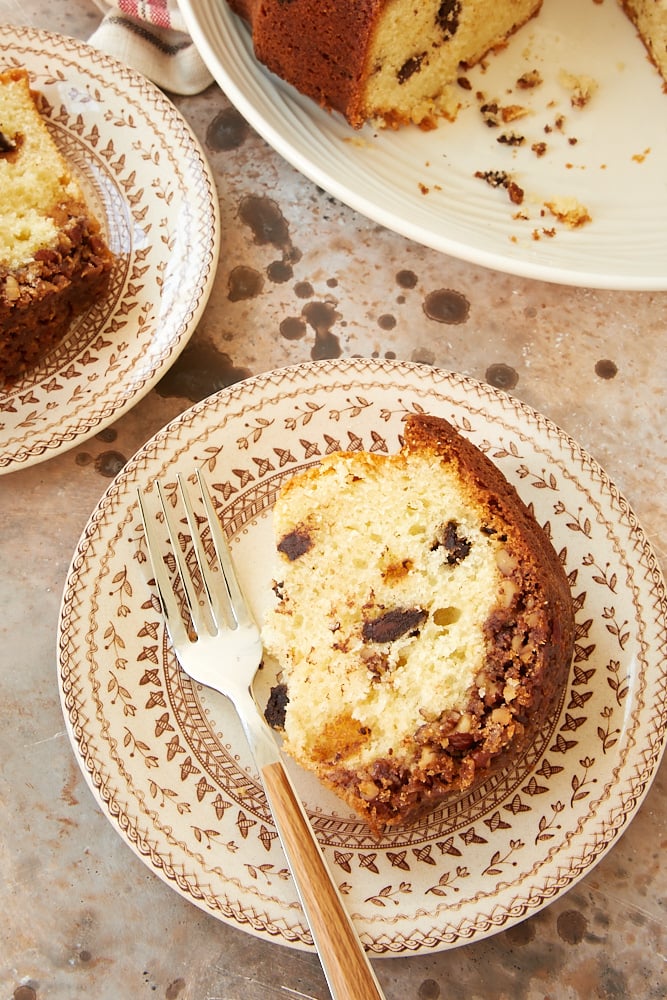 This is the kind of cake that I consider an all-day cake. It's a great choice for a special breakfast or brunch. Or how about an afternoon snack with your favorite coffee or tea? And, of course, there's dessert time when a slice of this cake would be more than welcomed.
I just can't get enough of this wonderful cake. From the flavor to the texture, it's pretty perfect in my book. The chocolate, cinnamon, orange, and pecans are in just the right amounts to complement and not overpower each other. This is a cake that's been in my recipe collection for years, and I expect it to stay there for a long, long time. And I think you'll want to add it to your collection, too!
Find more cake recipes in the Recipe Index.
More Chocolate Chip Bundt Cakes