How great is coffee cake? There aren't that many cakes that can justifiably be eaten at any time of day. While we may not always need an excuse to eat cake for breakfast, it's nice to do so with a tad less guilt sometimes.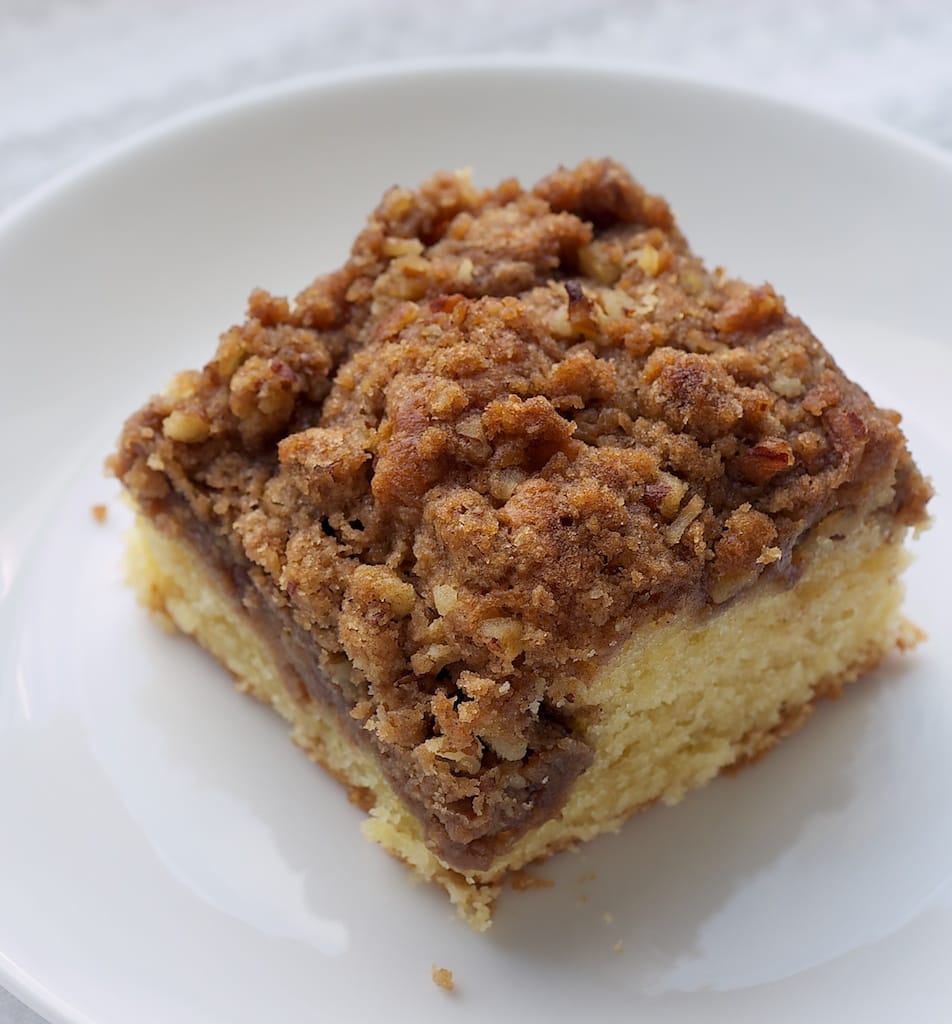 This particular coffee cake is a slight twist on the traditional with the addition of a cream cheese swirl. All the things we love about coffee cake are still there — cinnamon, nuts, crumb topping. There just happens to be some cream cheese goodness swirled into it the delicate cake to take it to new levels of fabulousness.


Don't be put off by the long-ish recipe. This is really far quicker and easier to put together than it appears. You will go through a lot of measuring spoons, bowls, and such, so make sure your dishwasher is ready for that. But, once you take a bite, you'll know it was worth every dirty bowl.
Click here to see more coffee cake recipes!
This post contains affiliate links.