Chocolate Chip Muffin Cake takes crowd-pleasing chocolate chip muffins and turns them into a simple cake. A perfect choice for a special breakfast, brunch, or just because!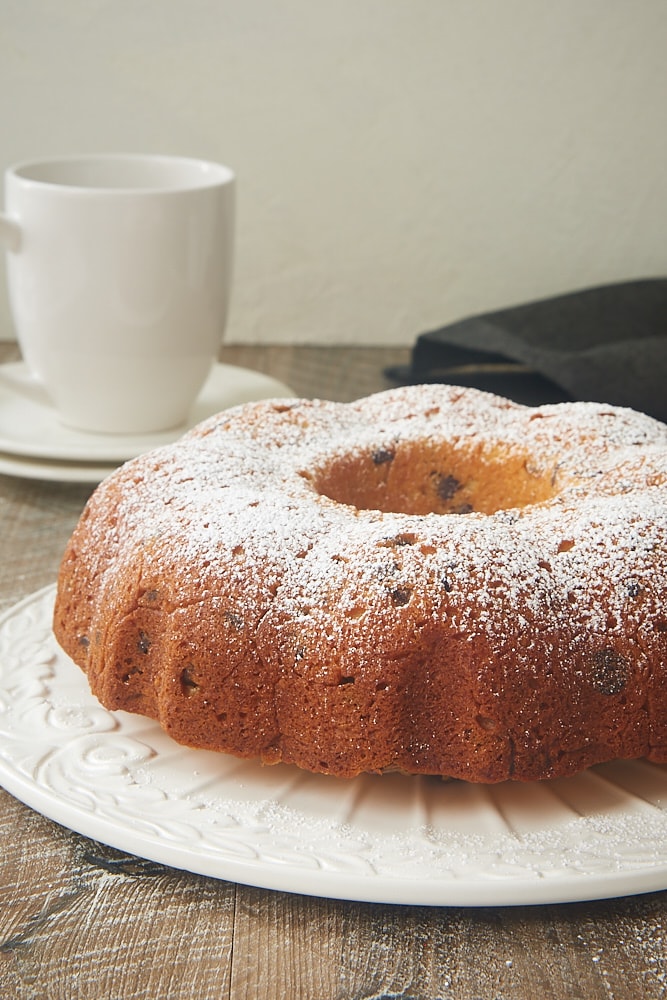 When most of us think of muffins, we think of the kind that fit nicely in your hand. But this Chocolate Chip Muffin Cake breaks the pattern and turns muffin batter into a cake!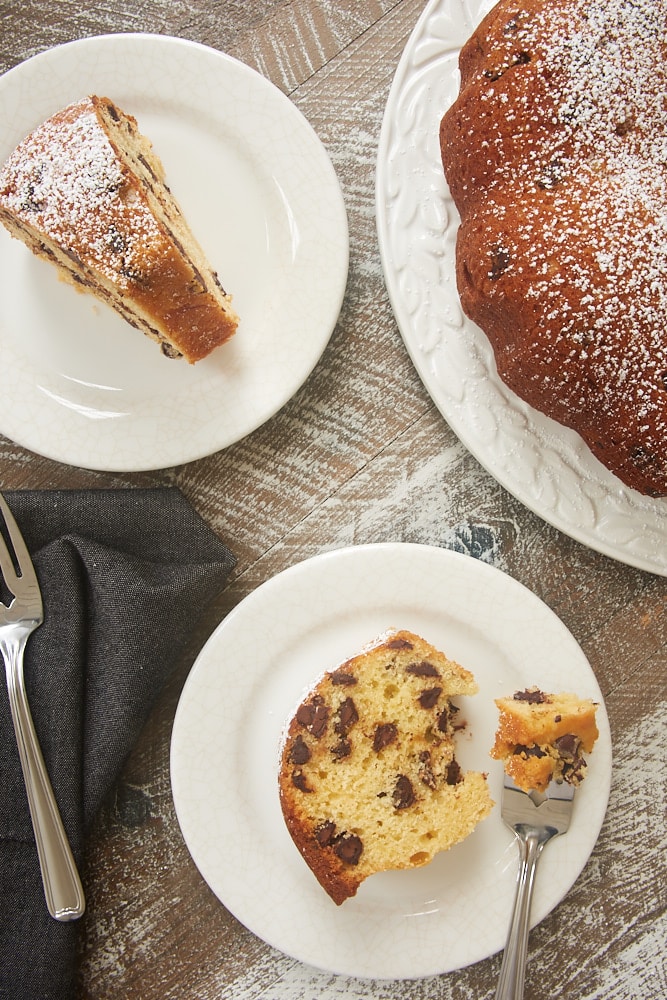 This cake is basically just one big muffin, but it's made without scooping individual muffins. Once the batter is mixed, it's spread into a Bundt pan and baked like a cake. Then just slice it into individual portions when you're ready to serve.


If your familiar with the muffin method, then you won't find any real surprises here. This batter is mixed like most traditional muffins, with the wet ingredients added to the dry ingredients. It's a very simple method of mixing, and you'll get a nice texture and crumb for your cake this way.
I get a lot of questions about chocolate chips sinking when they're added to cakes and muffins. The only reason they sink is if the batter isn't thick enough to hold them up. You can toss them in flour if you like, but a thin batter won't hold up chocolate chips no matter what. Luckily, that shouldn't be much of an issue with this muffin batter. It's thick enough to keep the chocolate chips nicely distributed.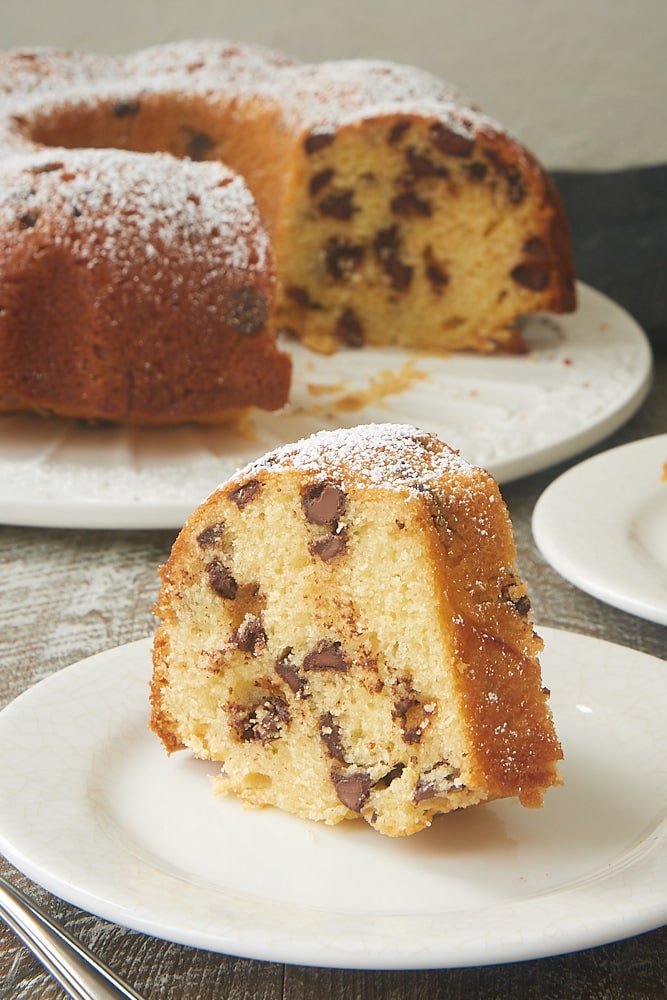 I prefer to top this cake simply with a sprinkling of confectioners' sugar. It has great flavor and a nice sweetness just like that. If you'd like to add a glaze, go right ahead with one of your favorite glaze recipes. You can keep it simple with a glaze like the one on this Chocolate Pound Cake, although you will likely need to double the recipe to have enough to cover the cake.
This Chocolate Chip Muffin Cake is a great option for a special breakfast or brunch when you don't want to serve the same ol' muffins as always or you just want a sweet treat for slicing and sharing for afternoon snacks and coffee breaks.
Find more muffin recipes in the Recipe Index.
More Breakfast Cake Recipes