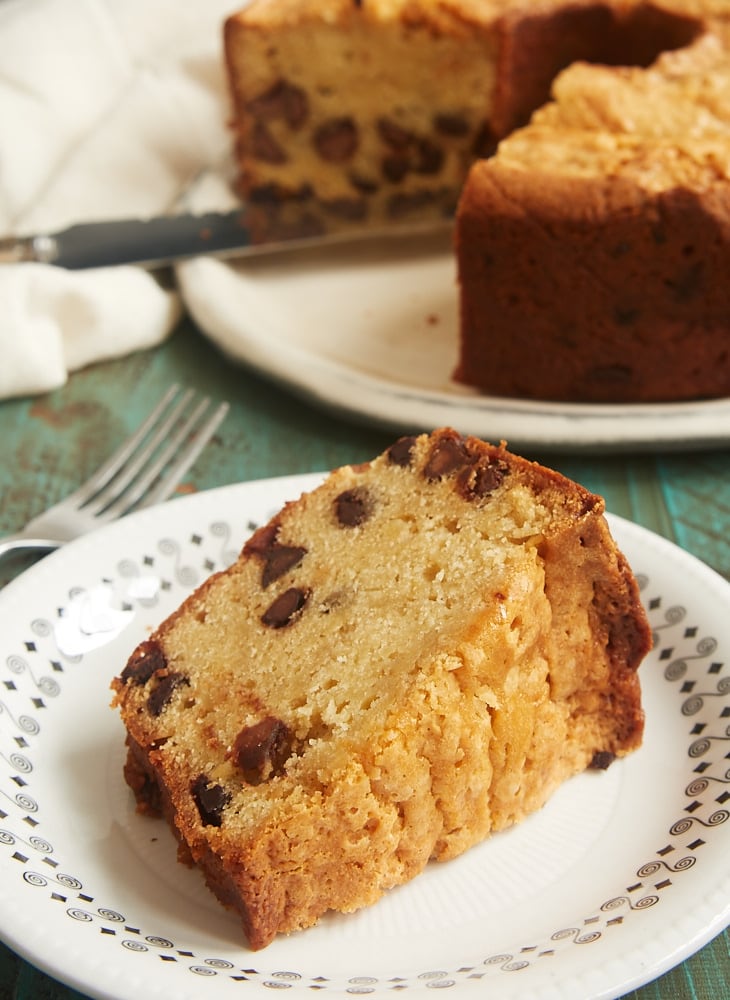 Pound cake has always been one of those desserts that I like but don't necessarily crave. It's often too dense and dry for my tastes. A while back, though, I discovered the beauty of adding cream cheese to pound cakes, and I became instantly smitten with the soft-yet-dense texture and the amazing flavor.
For this Chocolate Chip Cream Cheese Pound Cake, I made a simple tweak to my basic Cream Cheese Pound Cake with the addition of chocolate chips. All that chocolate adds so much flavor!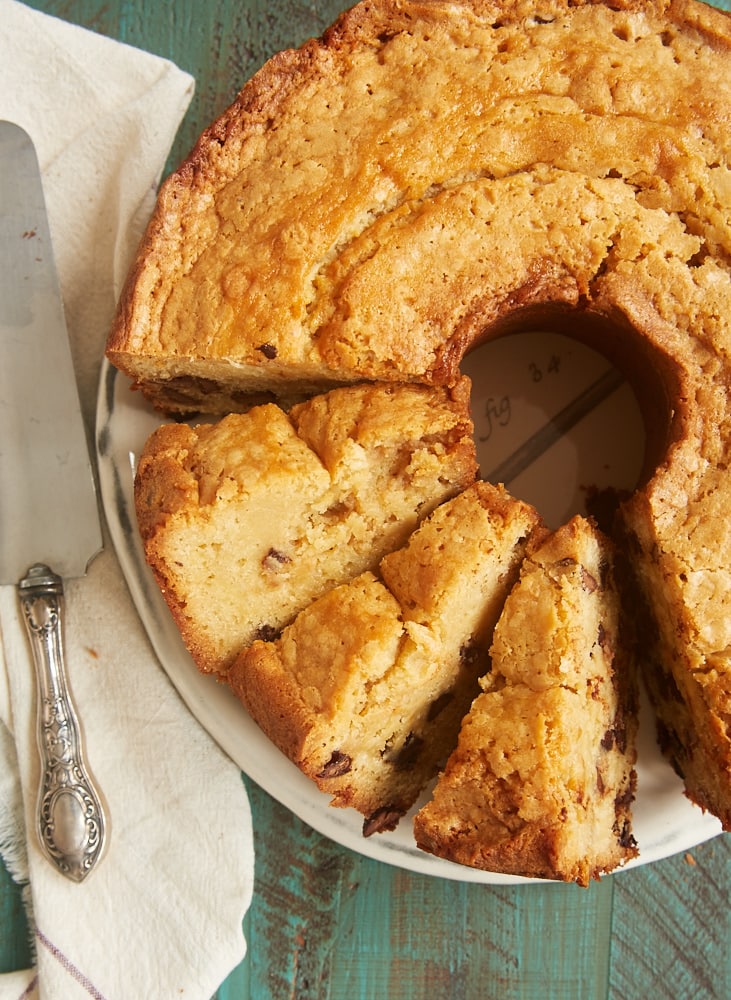 This is a lot of cake, y'all. It's a big, tall cake packed with flavor. I indicate in the recipe that it can serve up to 16, but you can easily stretch it further if you're feeding a big crowd. There's plenty of big flavor in even a small slice.
The chocolate chips in this cake are a combination of semisweet and milk chocolate. The combination of the two creates a little more flavor interest than using just one. Sometimes you'll get a bite of dark chocolate, and sometimes it will be milk chocolate or a combination. Of course, if you prefer to use just one kind, that's perfectly fine, too.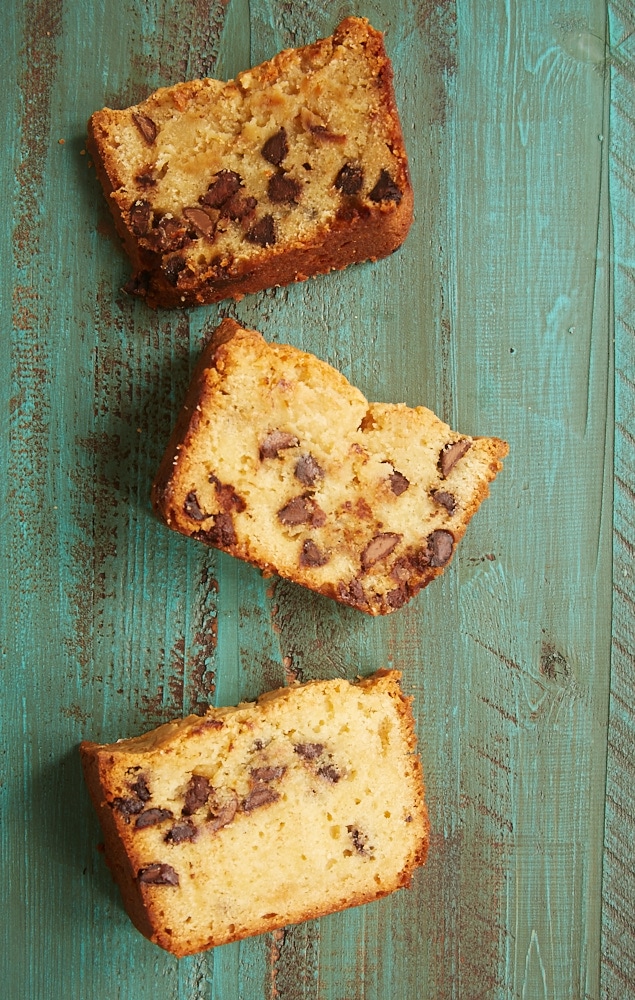 I prefer to make this cake in a tube pan versus a Bundt pan, although either will work. With a tube pan, though, you'll get plenty of that trademark pound cake crust on top of the cake. It's one of my favorite parts of the cake, so I like to get as much of it as possible. You just won't get quite the same effect with a Bundt pan.
This is such a great cake for those times when you need a real crowd-pleaser. It's simple to make with amazing flavor. That puts it pretty high up on my go-to cake recipe list!
Find more cake recipes in the Recipe Index.
Need Bundt cake help? See my Bundt Cake Baking Tips!