These thin, crispy chocolate wafer cookies are dark, rich, and delicious. Enjoy them just as they are for a rich chocolate indulgence, or use them to make icebox cakes and cookie crusts.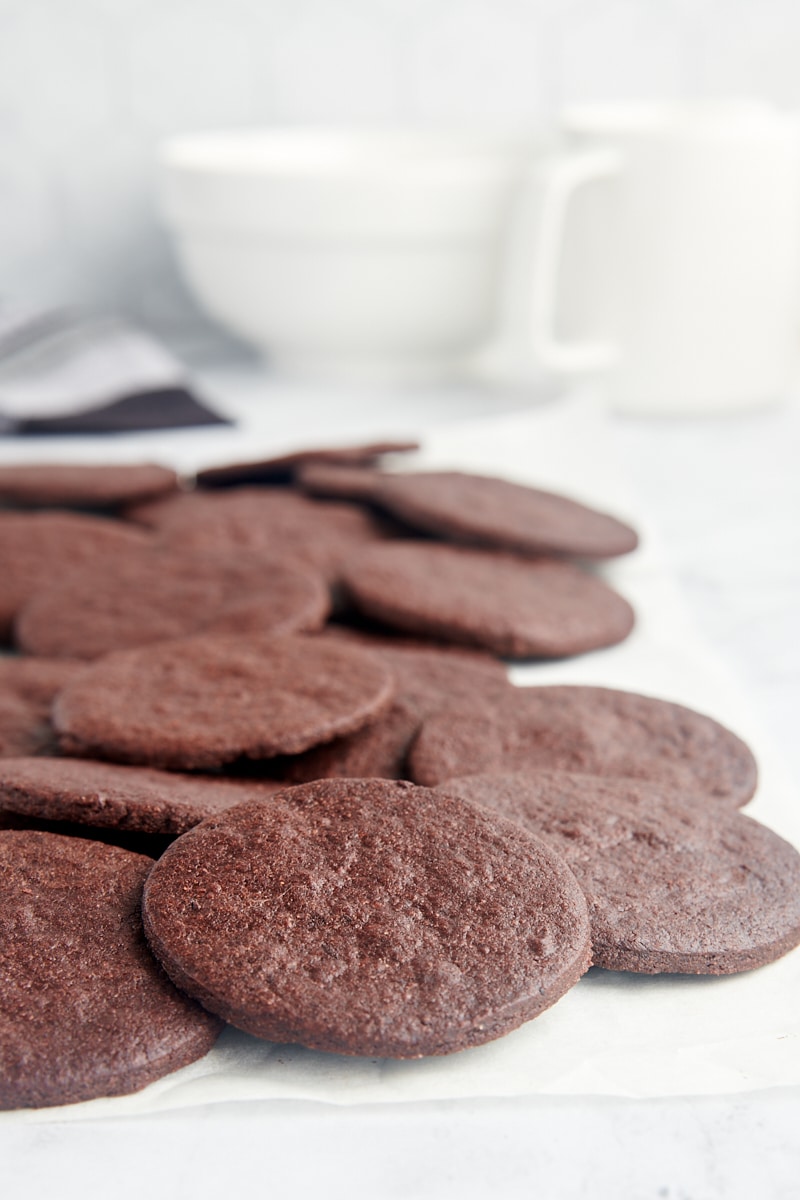 Homemade Chocolate Wafers
As much as I enjoy baking with lots of flavors, there's something magical about making something delicious out of a short list of basic baking ingredients. That's just what you get with these chocolate wafer cookies.
They're made with ingredients you may very well already have in your kitchen. Add to that the fact that the dough mixes, rolls, and cuts easily, and you've got a keeper of a recipe that you'll come back to again and again.
If you're familiar with Nabisco Famous Chocolate Wafers, then these cookies may look similar to you. Those thin, crispy cookies were a popular pick for icebox cakes, cookie crusts, and more. And these thin, crispy cookies are much the same. They're a great substitute to use in your recipes that need those chocolate wafer cookies.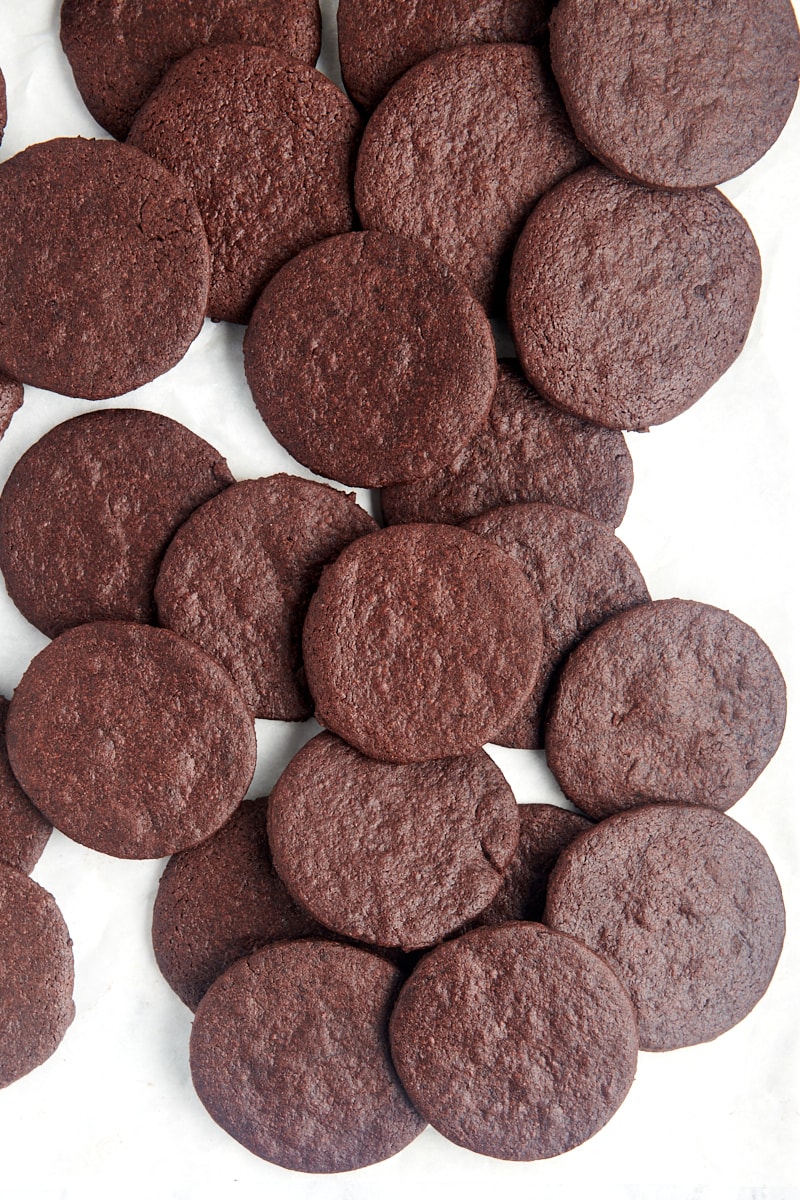 Why You'll Love This Chocolate Wafer Cookie Recipe
Here are just a few of the reasons to love these chocolate cookies:
Simple ingredients. You'll just need some basic baking ingredients to make these cookies.
Forgiving dough. This dough is lovely to handle and roll. It also holds up well to gathering and re-rolling so you won't have to waste any dough.
Wonderful flavor. The rich, deep flavor is fantastic!
What You'll Need
Scroll to the recipe card at the bottom of this post for ingredient quantities and full instructions. Here are some notes about the ingredients needed to make homemade chocolate wafer cookies.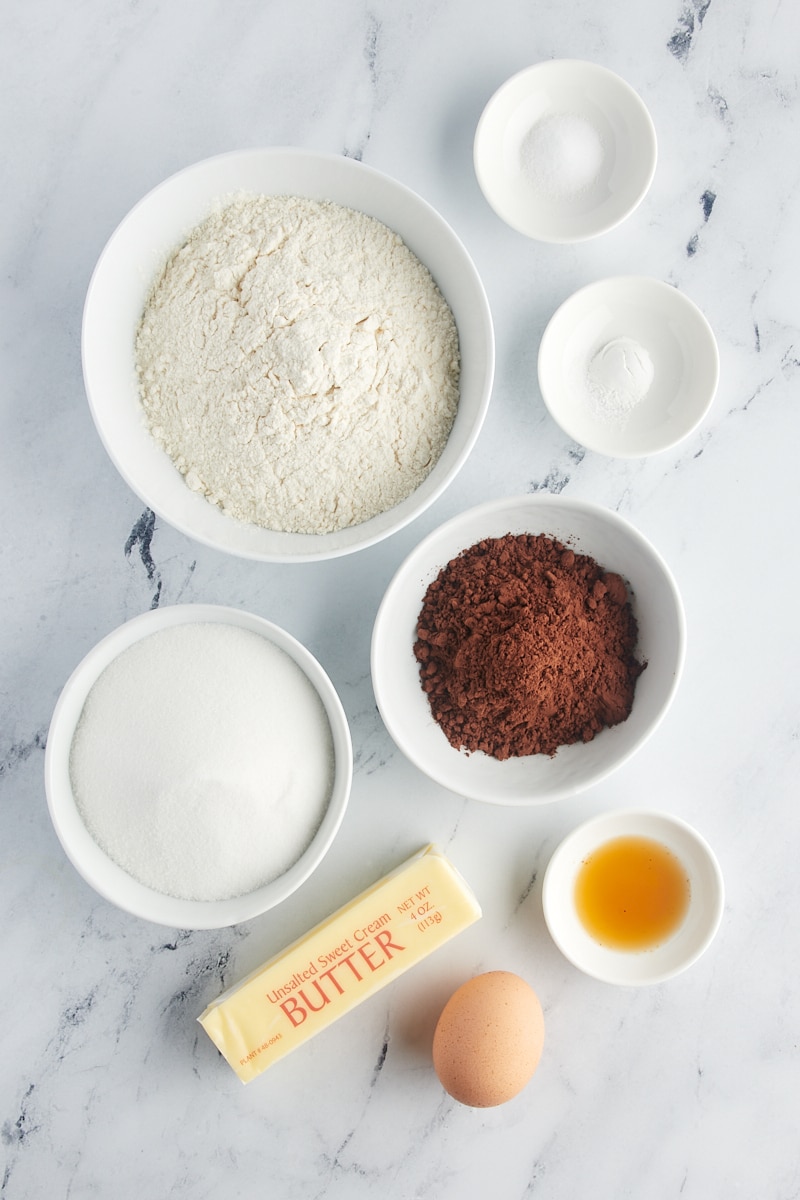 All-purpose flour – Measure by weight or use the spoon and sweep method. Learn more: How to Measure Flour
Dutch-process cocoa powder – Use this type of cocoa for that deep chocolate flavor and dark color. (See my note below.)
Baking powder
Salt
Unsalted butter – Let the butter soften at room temperature before mixing. It should be soft but hold a thumbprint when pressed. Learn more: How to Soften Butter
Granulated sugar
Egg – Set out the egg along with the butter so it can come to room temperature.
Vanilla extract
What Kind of Cocoa Powder Should I Use for Chocolate Wafer Cookies?
To get deep, rich chocolate flavor, use Dutch process cocoa powder to make chocolate wafers. That type of cocoa powder has been treated to be made more neutral than the usual acidity of cocoa powder. That process gives it a smoother flavor and a darker color.
There's also a cocoa called black cocoa. That type of cocoa has had additional processing done that makes it ultra-Dutch processed. The result is a deep chocolate flavor and a very dark color. Many people like it for these kinds of cookies, but I find that regular Dutch process cocoa powder works well and provides a nice, dark color. If you do want to use black cocoa powder, try using a combination of equal volumes of it and Dutch process cocoa for a more pleasing, balanced flavor.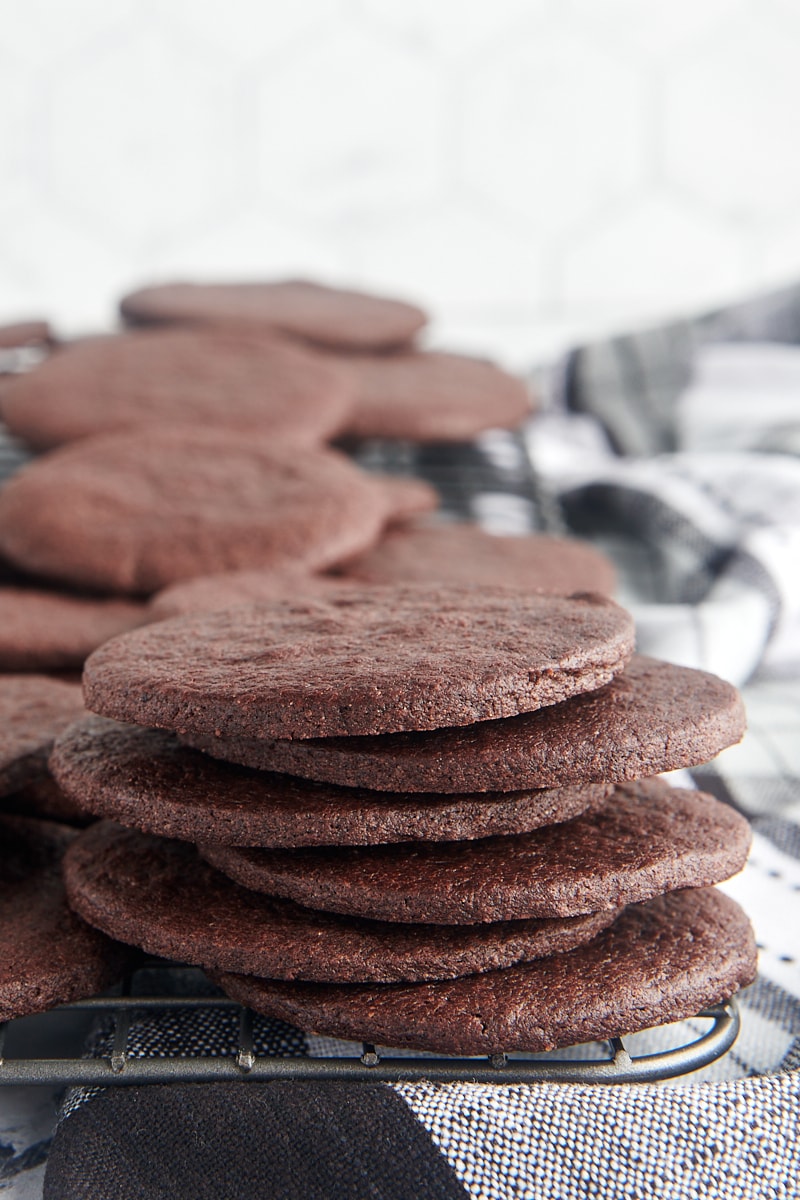 How to Make Chocolate Wafers
These chocolate cookies are easy to make, and the dough is a dream to roll and cut. Be sure to allow time for chilling when making your baking plans. Here's what you'll need to do: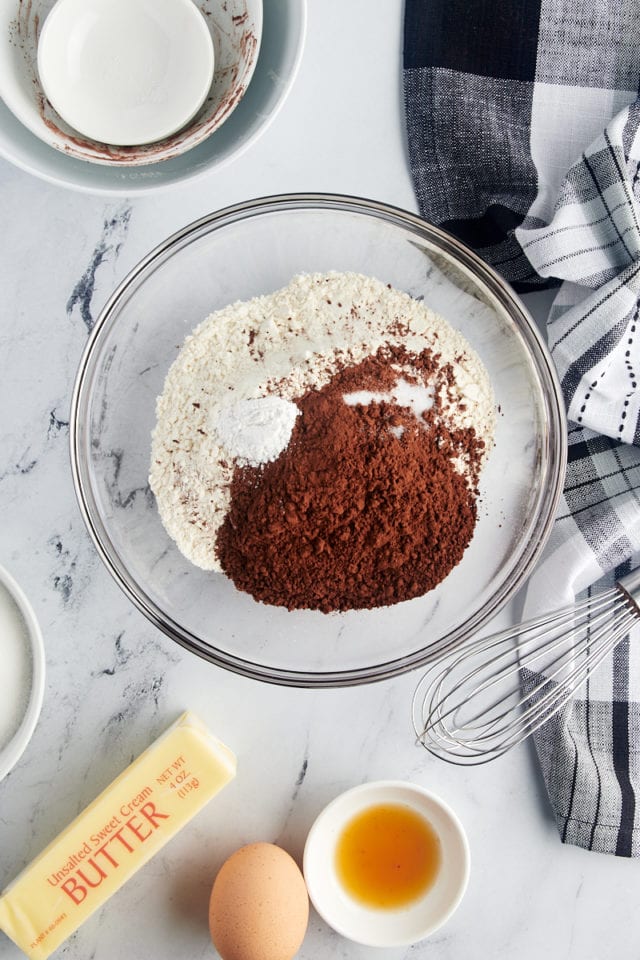 Combine the dry ingredients. Whisk together the flour, cocoa powder, baking powder, and salt.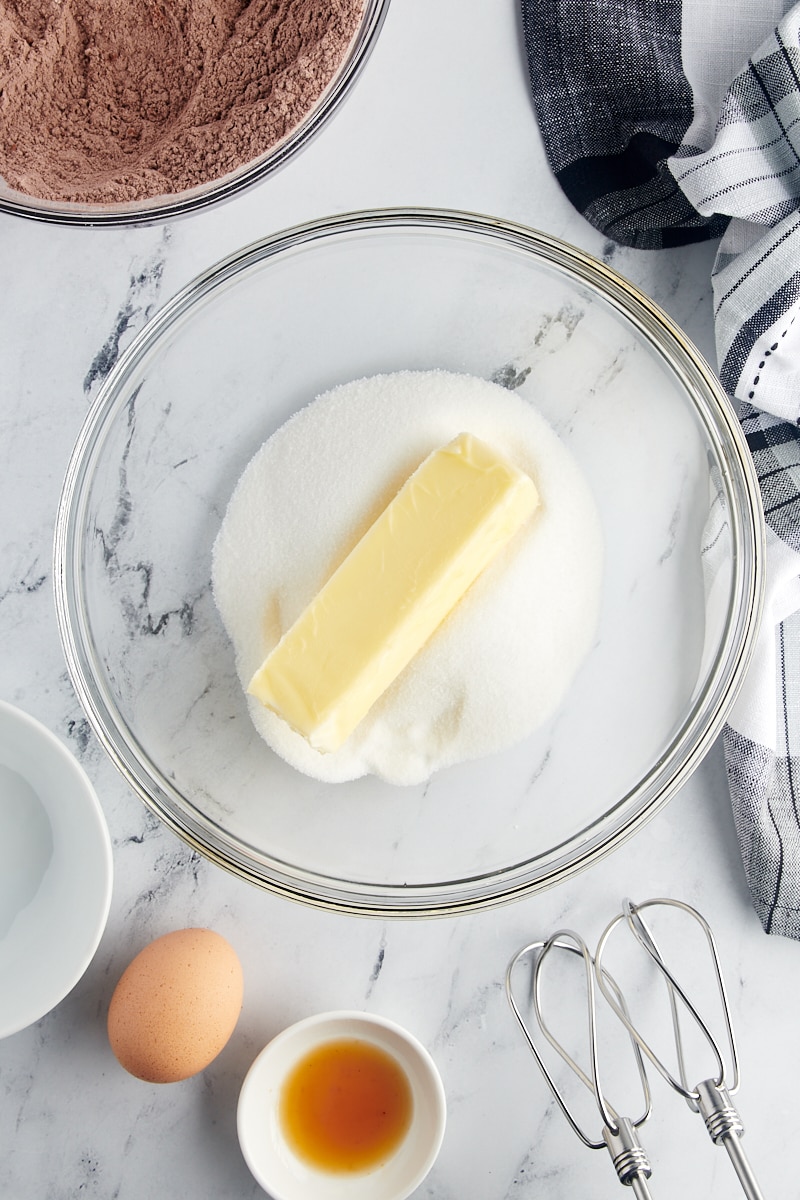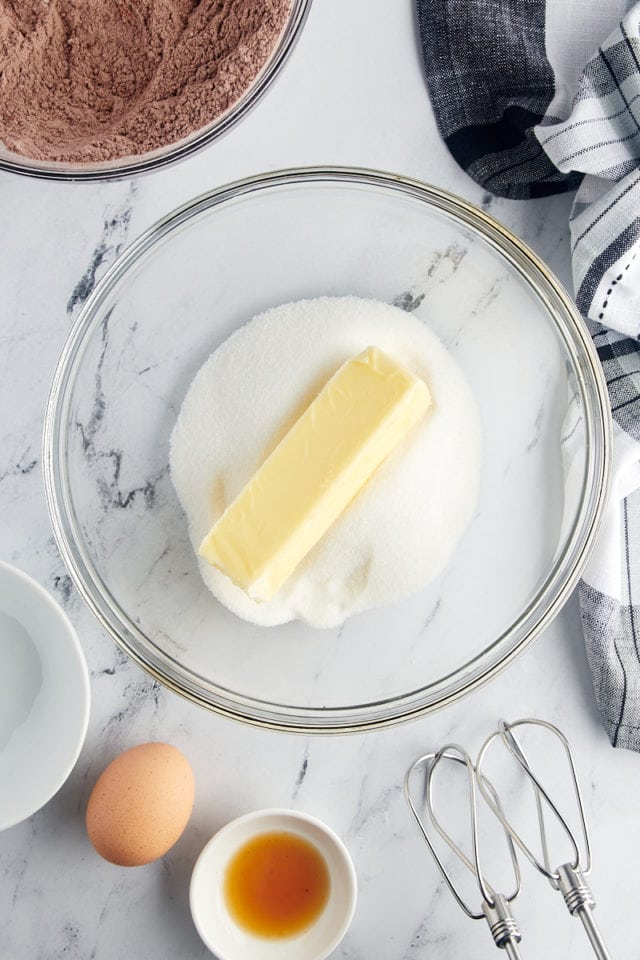 Combine the wet ingredients. Using an electric mixer on medium speed, beat the butter and sugar until fluffy and lightened in color. Mix in the egg and vanilla.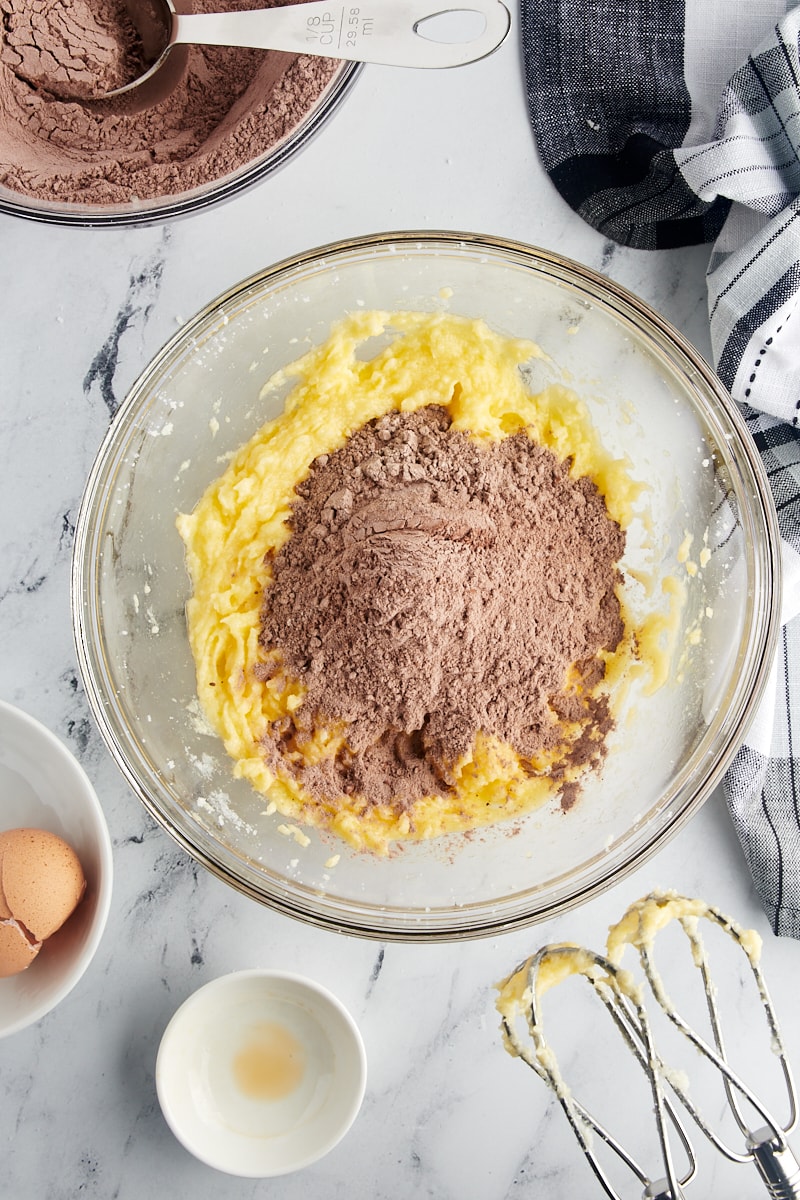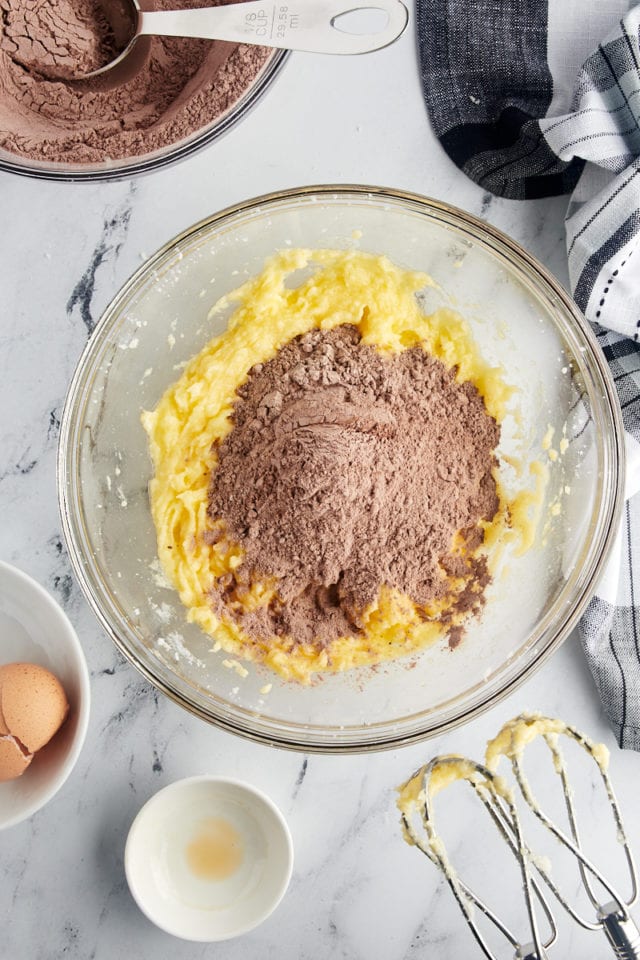 Finish mixing. With the mixer on low speed, gradually add the flour mixture, and mix just until combined.
Chill. Cover the dough, and refrigerate for 30 minutes. You can chill it longer, but you may need to let it sit at room temperature before rolling it.
Prepare for baking. Heat the oven to 350°F. Line baking sheets with parchment paper or silicone liners.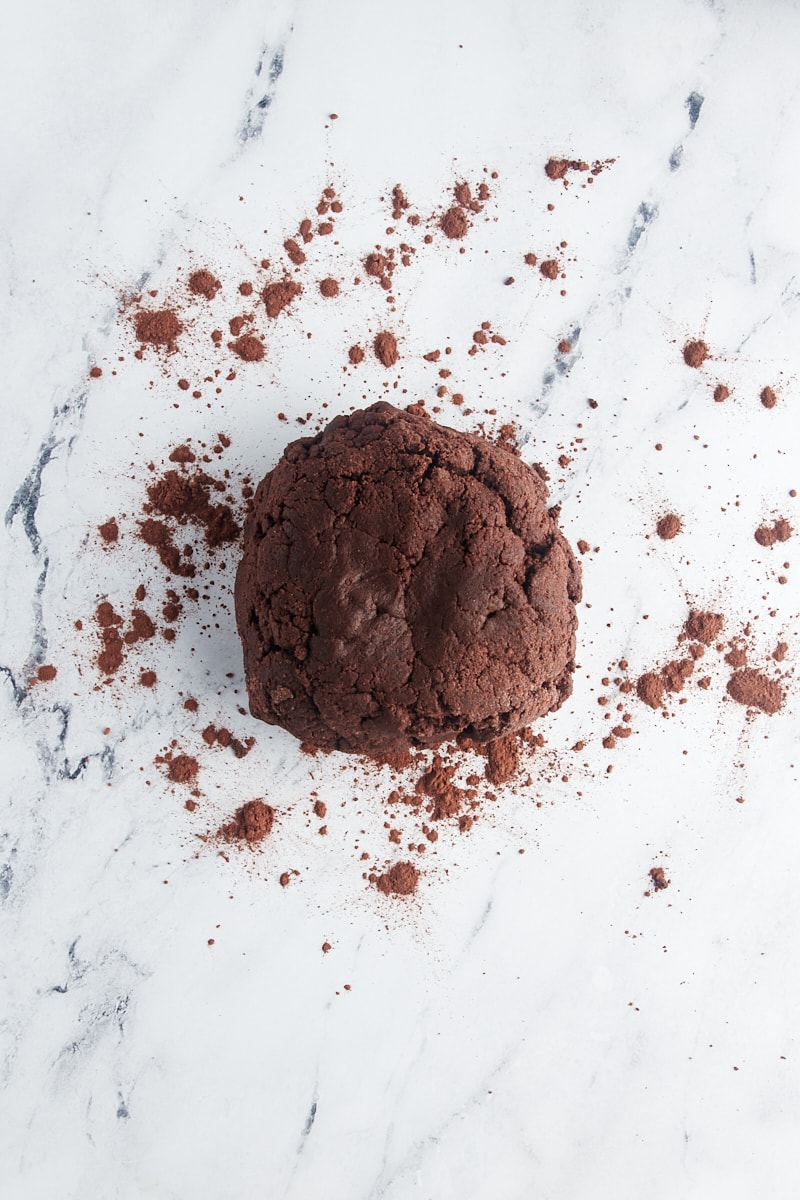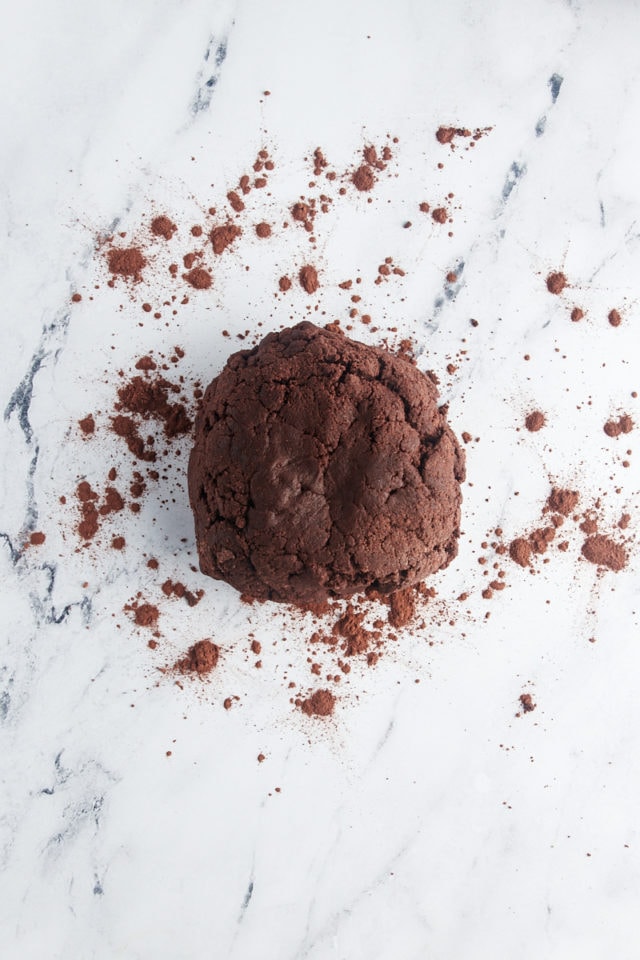 Roll and cut the dough. Lightly dust a work surface and a rolling pin with cocoa powder. Place the cookie dough on the surface, and roll to about 1/8-inch thick. Use a 2 & 1/2-inch round cookie cutter to cut the dough into rounds. Gather and re-roll the dough, and continue cutting out cookies.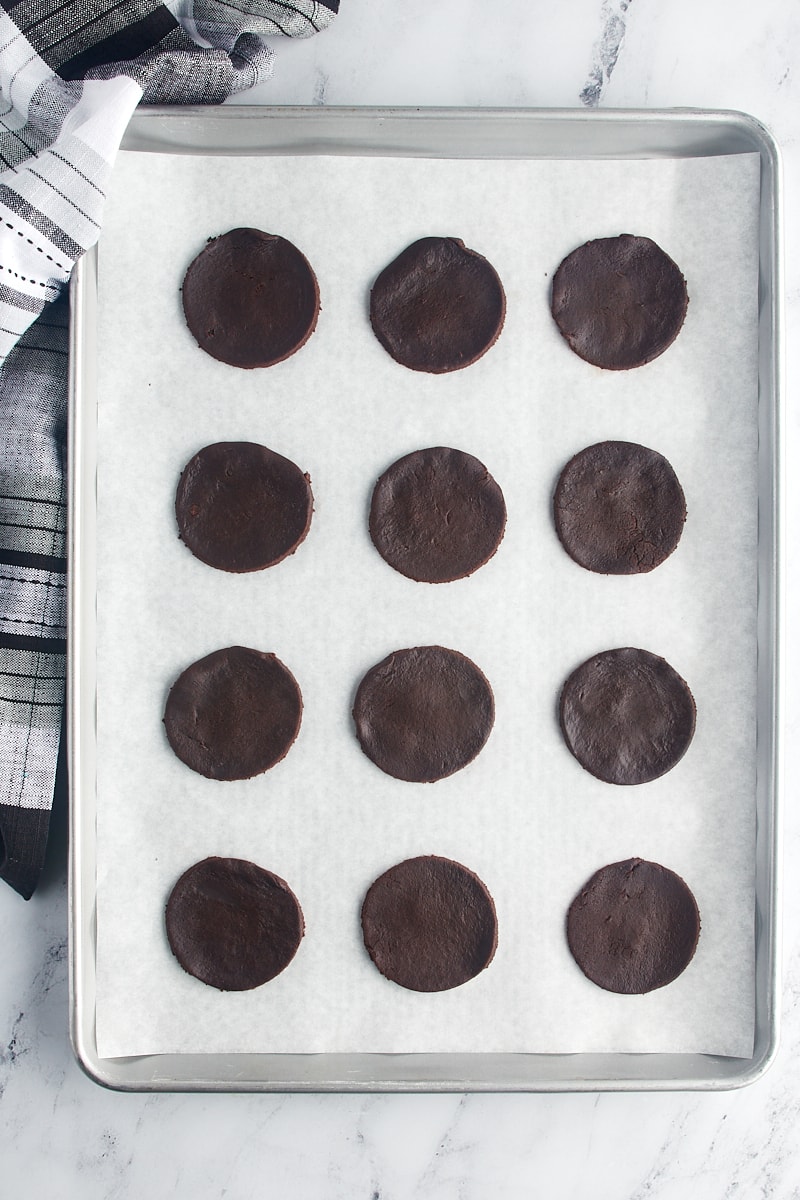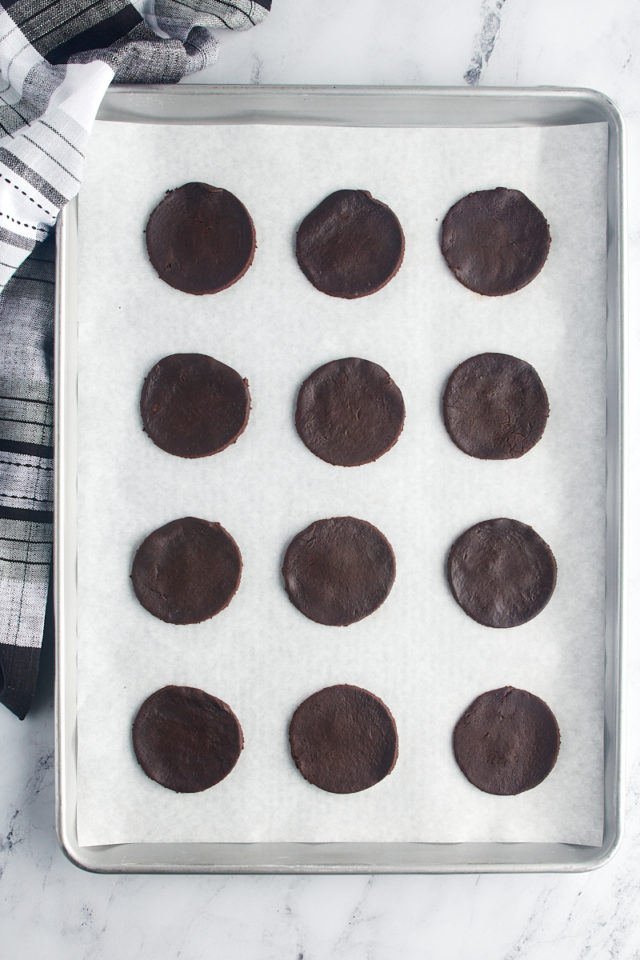 Bake. Place the cut cookies on the prepared pans. Bake one pan at a time for 15 to 18 minutes, or until the cookies appear just set.
Cool. Place the pans on wire racks, and allow the cookies to cool completely.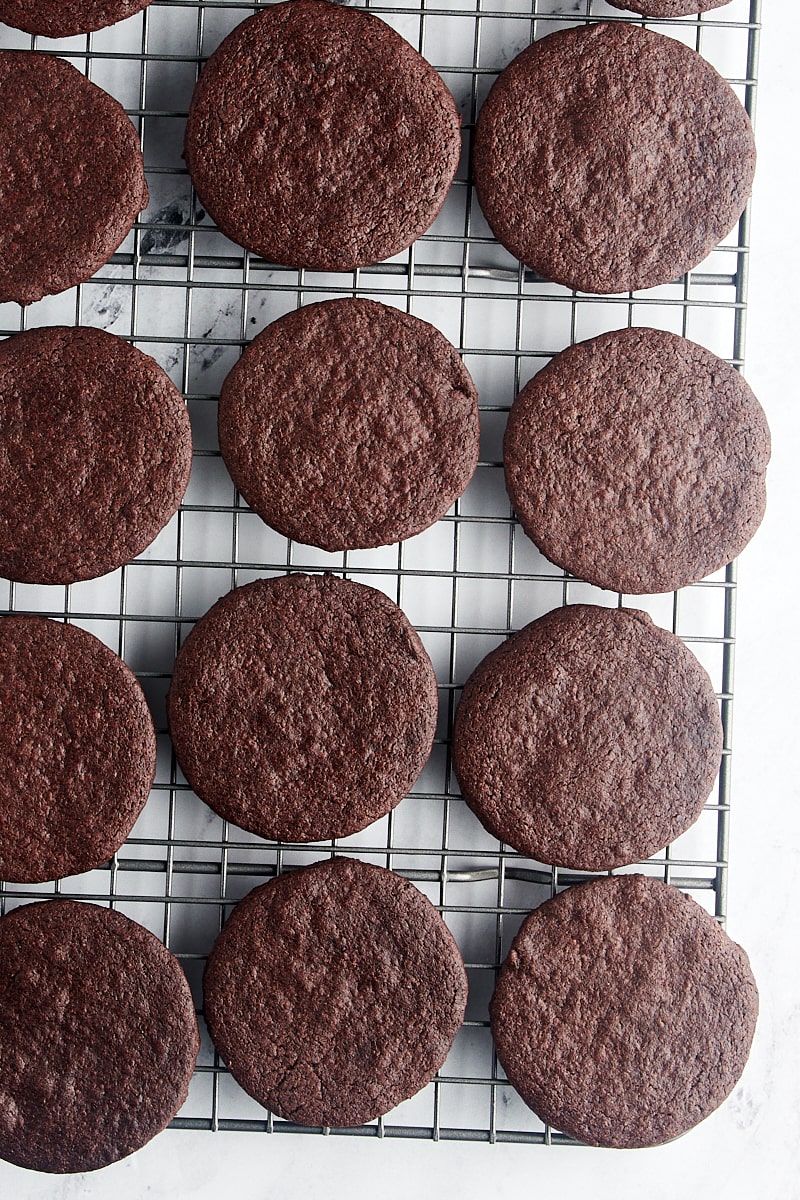 Tips for Success
Here are some tips to help ensure chocolate wafer cookie success!
Use good quality cocoa powder. With the flavor focus solidly on chocolate, using a good quality cocoa powder will provide the best result.
Don't skip the chilling time. That time in the refrigerator lets the dough relax so your cookies won't be tough, and it also helps the dough be more easily handled. If you need to chill the dough longer than 30 minutes, you will likely need to let it sit at room temperature for a few minutes before rolling and cutting it.
Watch the thickness of the dough. Use a ruler to check how thick the dough is when rolling it. Aim for 1/8-inch thick or slightly thicker. Thinner dough won't hold together well.
Don't over-bake. The dark color of these cookies can make it difficult to tell when they're done. The tops should look just set or almost set. Also, use your nose! When you start to smell the chocolate strongly, they're likely ready to come out of the oven.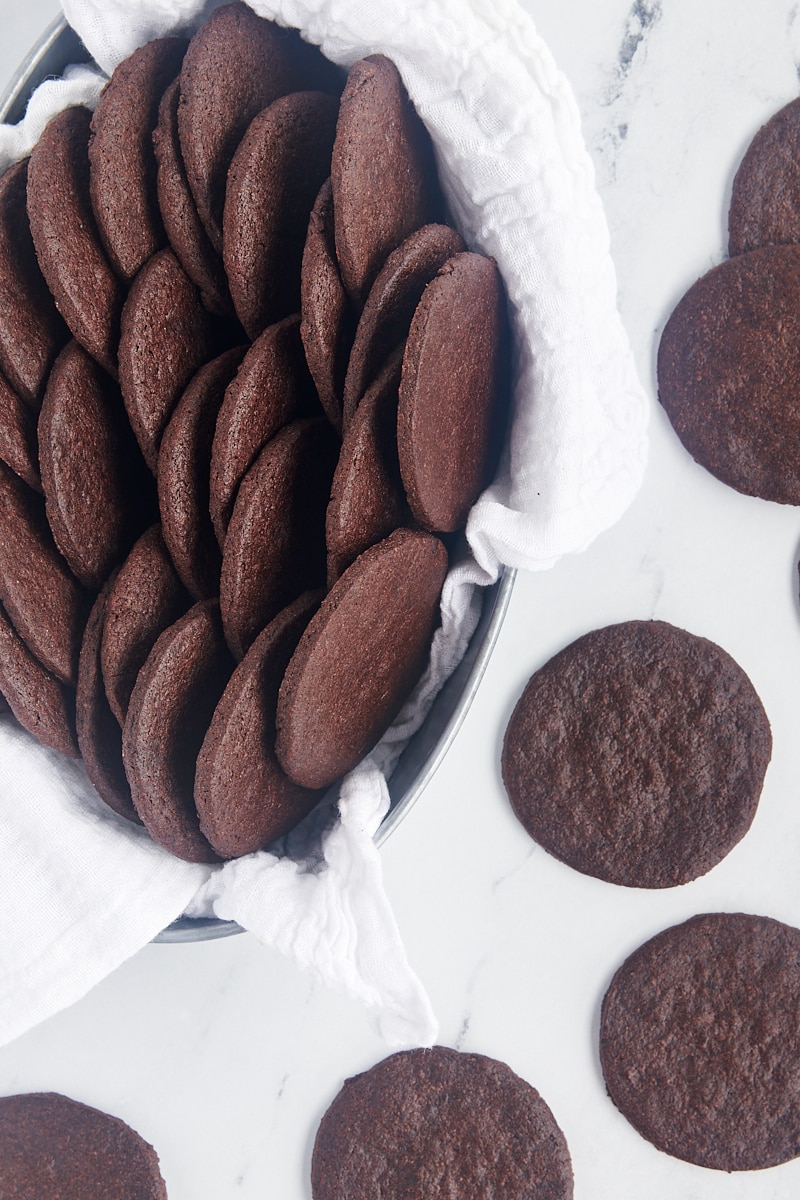 Serving Suggestions
These thin, crispy cookies are certainly tasty on their own, but they also lend themselves to many other uses. If you're looking for a substitute for Nabisco chocolate wafers, you can use these cookies much like you would use those. That means icebox cake, cheesecake, and cookie crusts, just to name a few. You can also use these cookies to make homemade Oreos!
How to Store
Place the cooled cookies in an airtight container, and store at room temperature up to 5 days. They'll be at their best within a couple of days, but they should be useful for icebox cakes and cookie crusts a bit longer.
Can These Cookies Be Frozen?
Yes, you can freeze these chocolate wafer cookies. Place them in an airtight, freezer-safe container. Properly stored, they should keep in the freezer up to 3 months.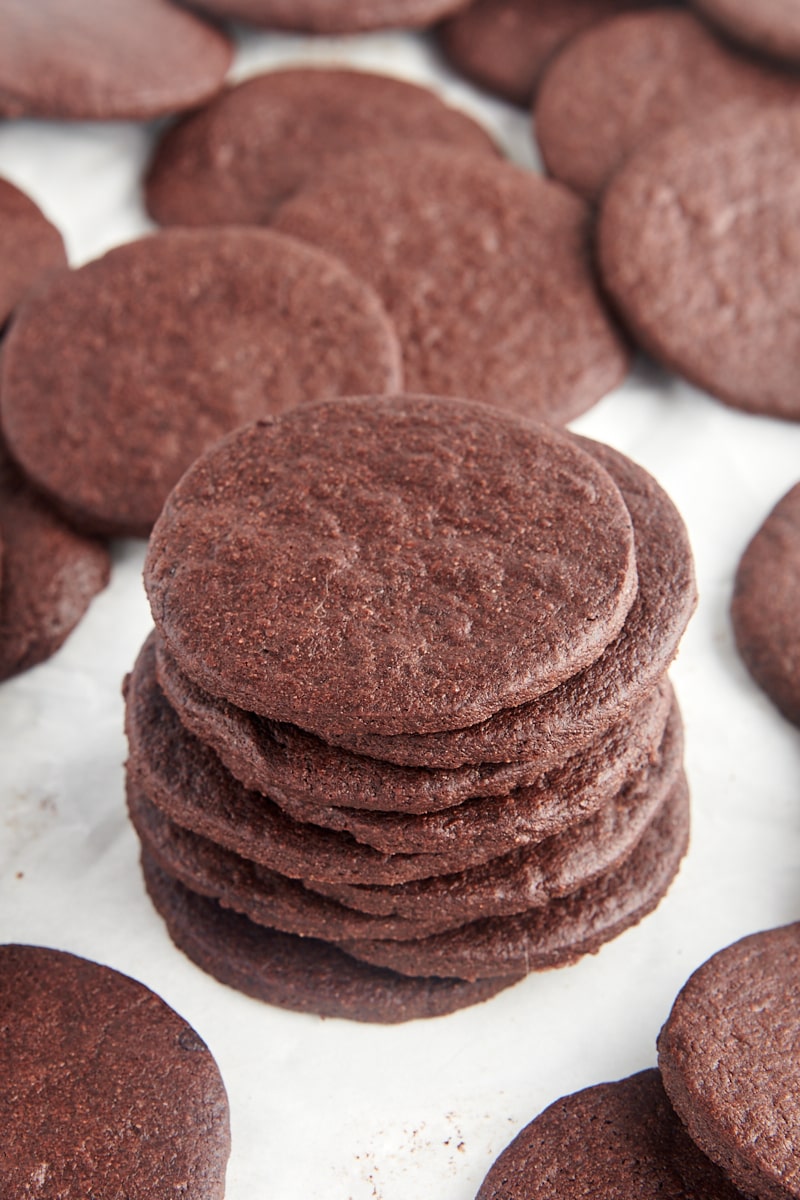 More Chocolate Cookie Recipes
Video Tutorial: Chocolate Wafer Cookies