When you just can't decide between a brownie or a cookie, split the difference and make a batch of these Double Chocolate Brownie Cookies. They're rich, chewy, supremely chocolatey, and easy to make, too!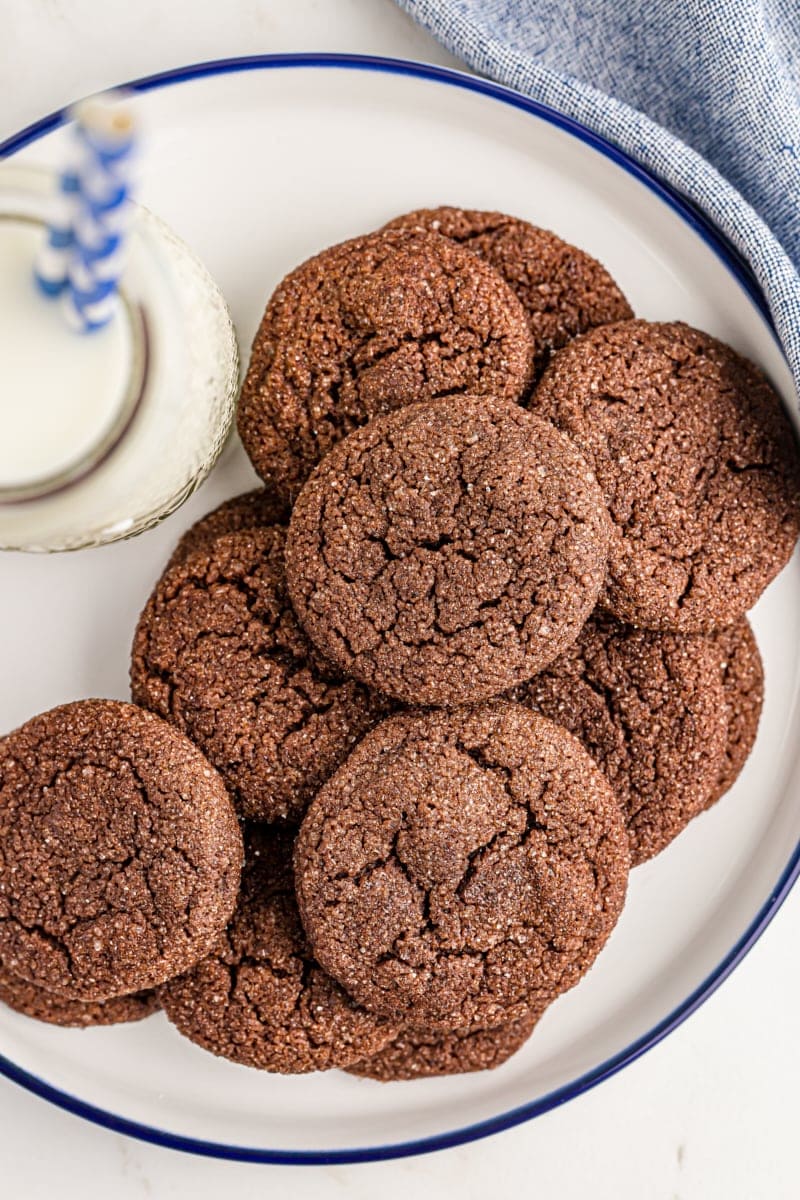 Irresistibly Chewy Brownie Cookies
There are two kinds of people in this world: those who love the gooey middles of the brownie pan, and those who delight in the chewy, slightly crispy edges. If you fall into the latter category, these Double Chocolate Brownie Cookies are for you.
They're everything you love about those corner brownies, but in the form of a cookie. Chewy and fudgy, with edges that are just crispy enough.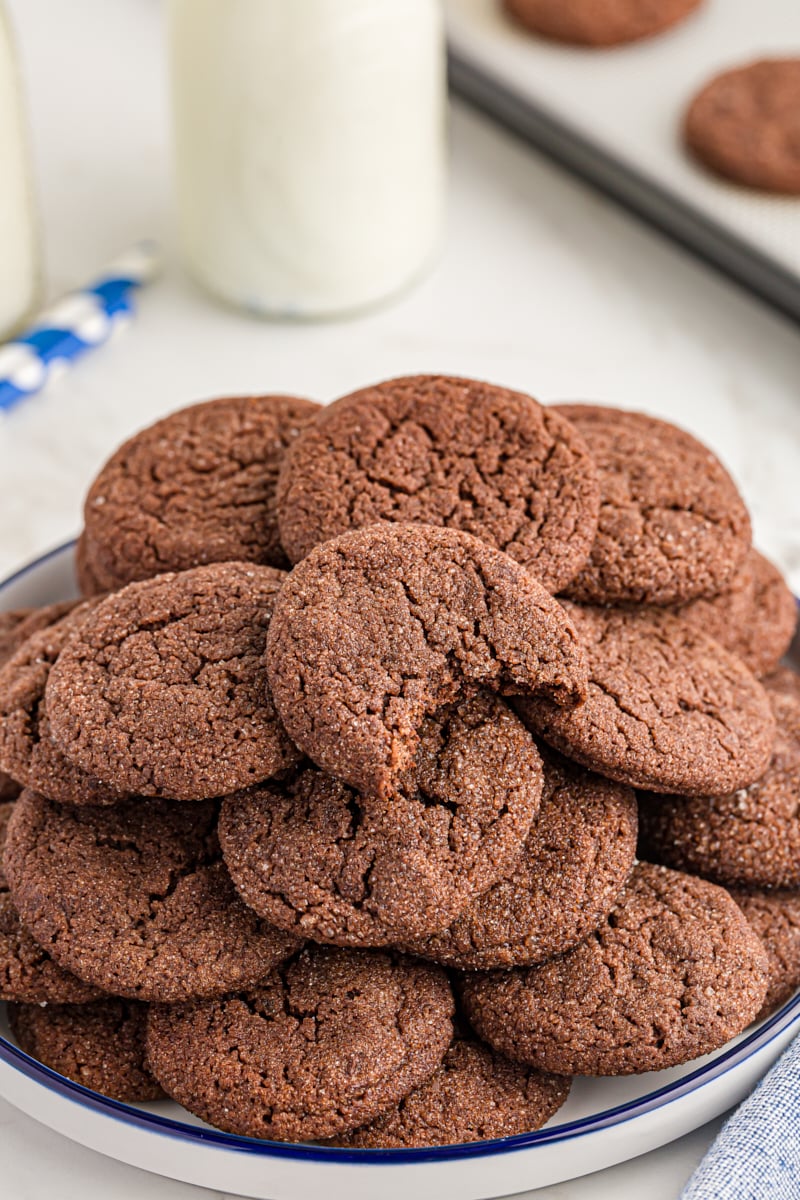 While these brownie cookies are on the small side, consider this a good thing—they're also incredibly rich, so one or two small cookies is definitely enough to satisfy a chocolate craving. And the size also means you get a lot of cookies in each batch, which makes them perfect for sharing!
Speaking of sharing, this is the kind of cookie that's festive enough to add to a Christmas cookie spread, but it's equally fitting as a year-round kind of treat. (And you will definitely want to make them all year.)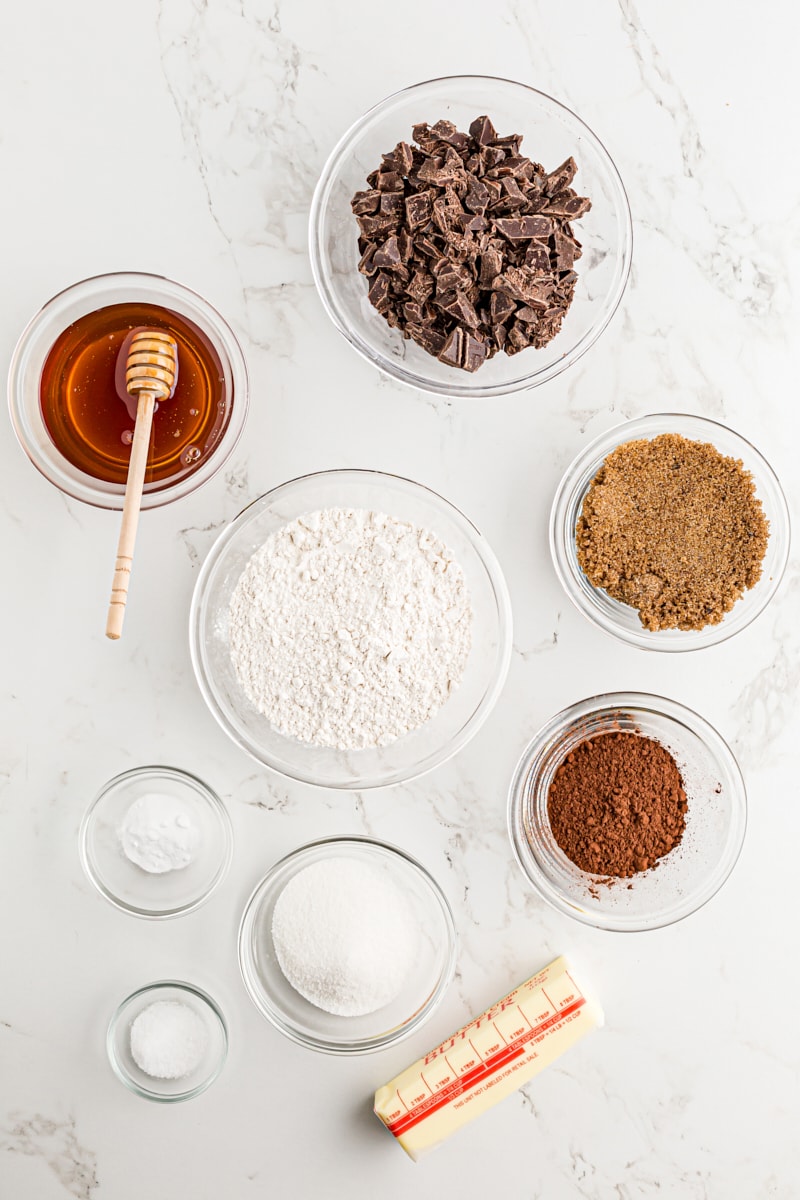 What You'll Need
Scroll down to the recipe card to find the ingredient quantities and recipe instructions.
Can I substitute regular cocoa powder for Dutch-processed?
This is a recipe where you can substitute regular (also known as natural) cocoa powder for Dutch-processed. Keep in mind, though, that these brownie cookies will have a lighter color and a bit more of an acidic flavor with natural cocoa powder.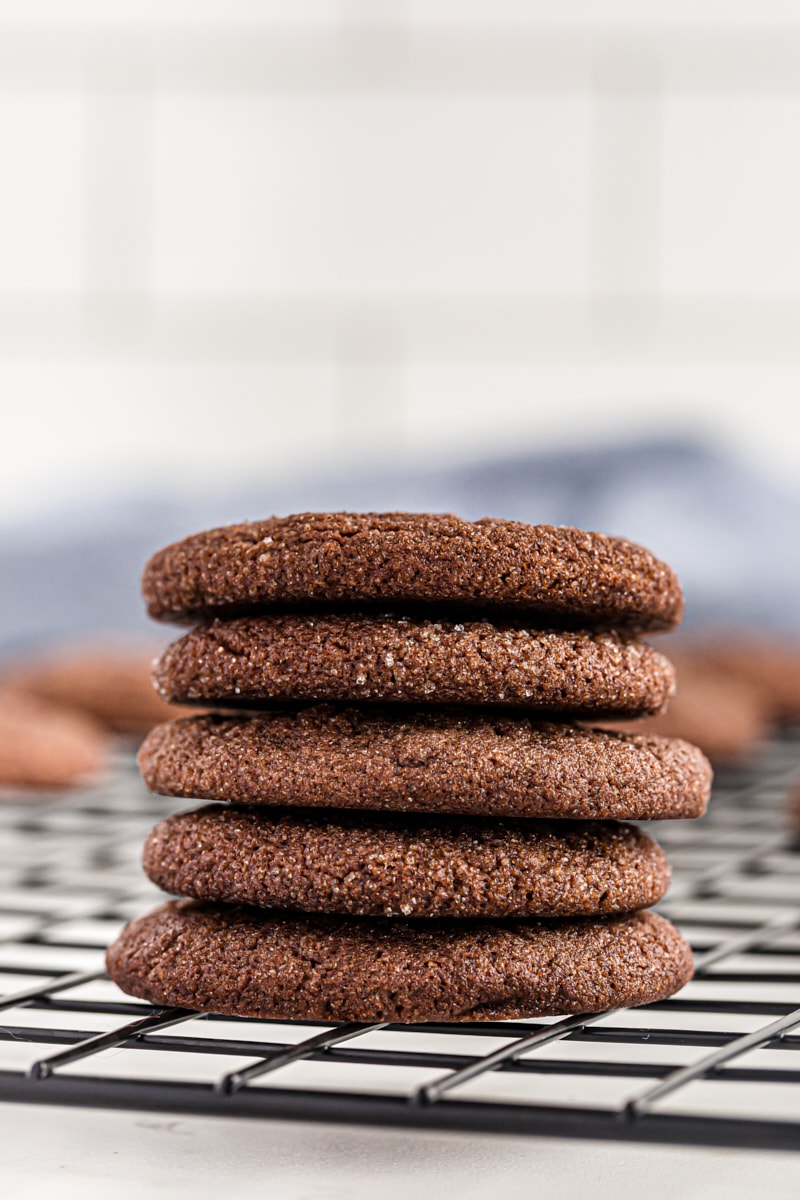 How to Make Double Chocolate Brownie Cookies
You'll find that these Double Chocolate Brownie Cookies are quite easy to make. Just be sure to factor in the 30 minutes of chilling time for the dough when planning your baking.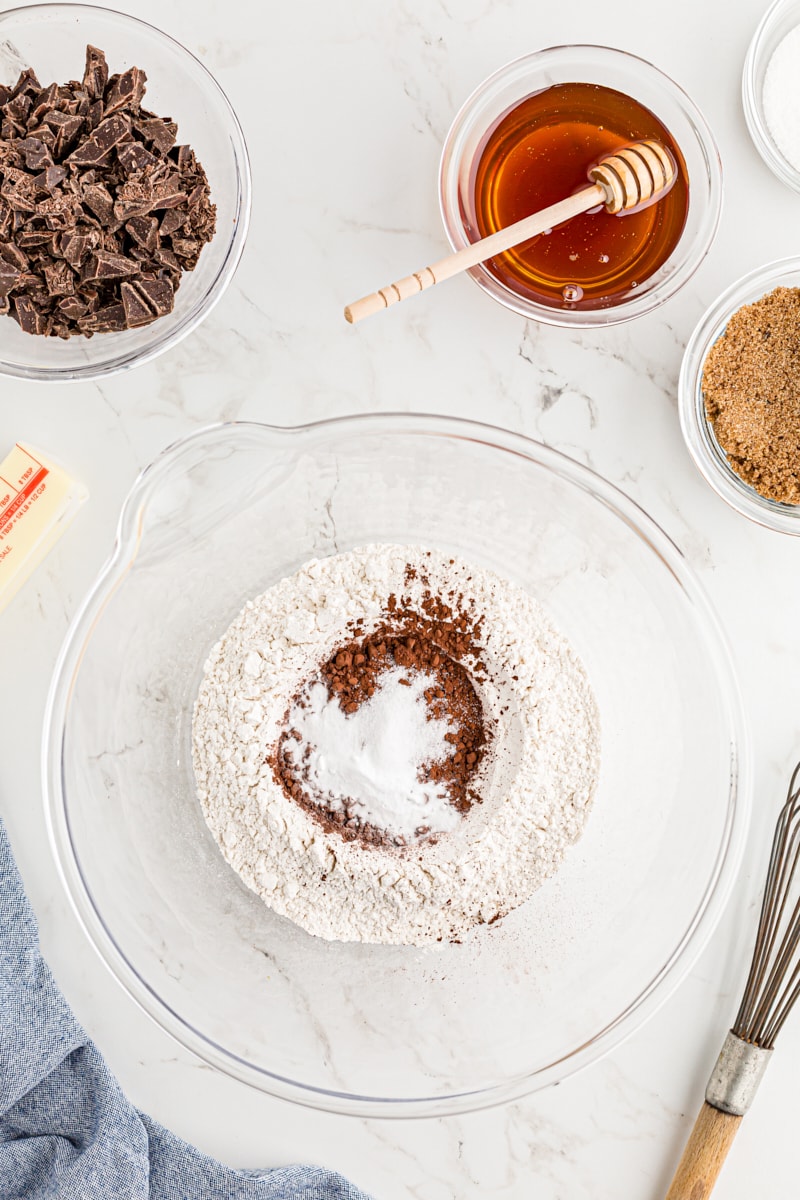 Mix the dry ingredients. In a medium bowl, whisk the flour, cocoa powder, baking soda, and salt.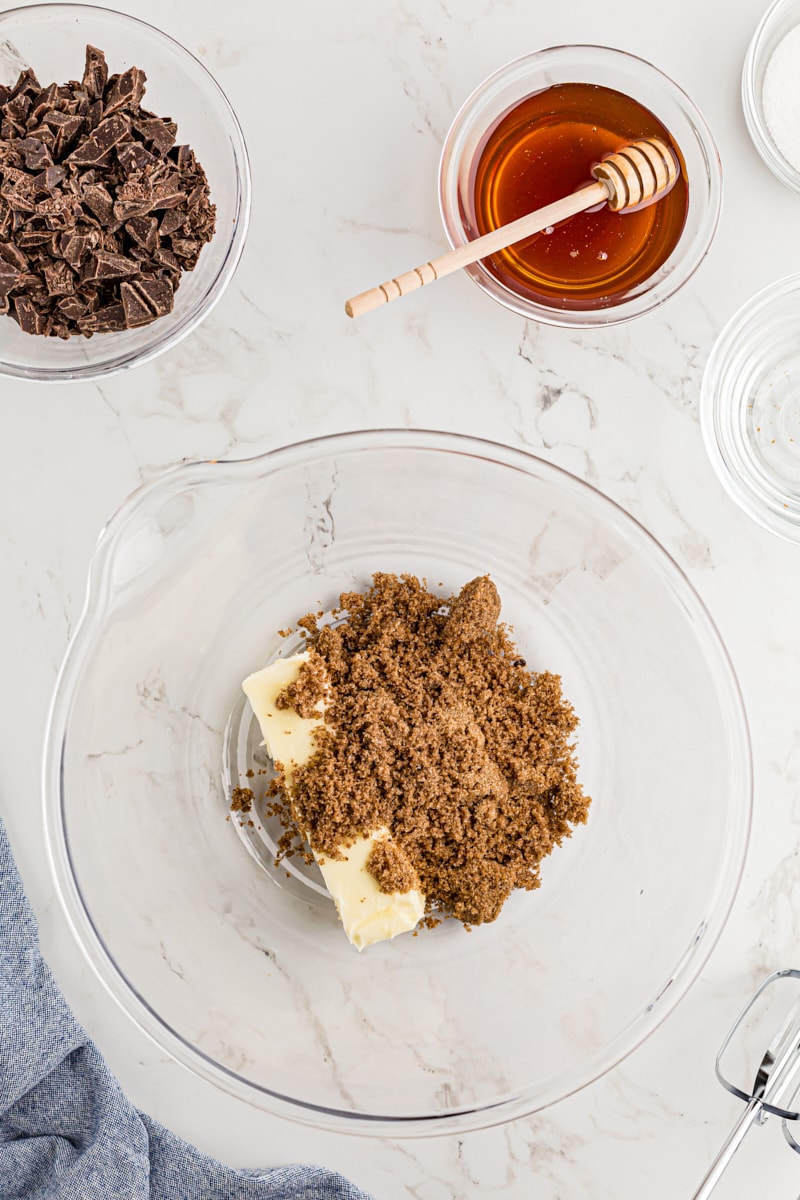 Mix the wet ingredients. Use an electric mixer on medium speed to beat the butter and brown sugar in a second mixing bowl, until they're light and fluffy. Beat in the honey.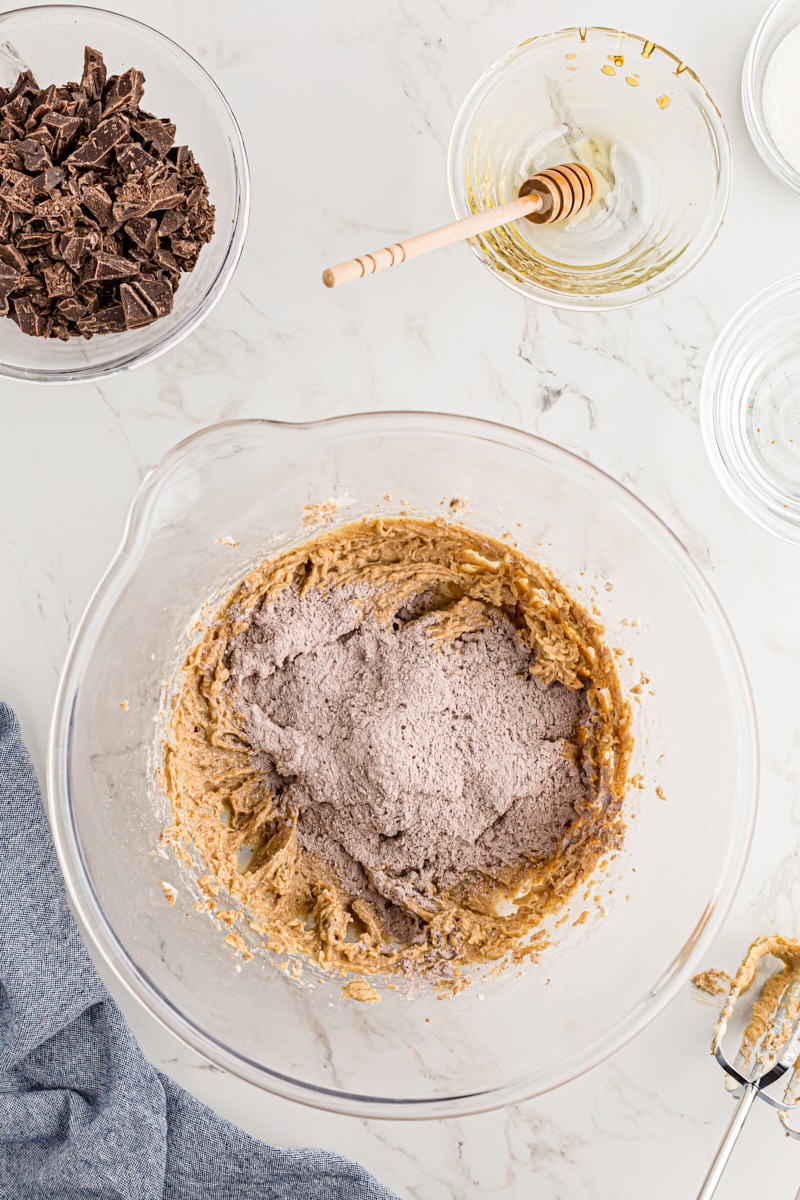 Finish the cookie dough. Reduce the mixer speed to low. Slowly add the flour mixture to the bowl with the wet ingredients, mixing just until combined. Fold in the chocolate.
Chill. Place the bowl with the cookie dough in the refrigerator for 30 minutes.
Prepare. While the dough chills, preheat the oven to 325°F and line baking sheets with silicone liners or parchment paper.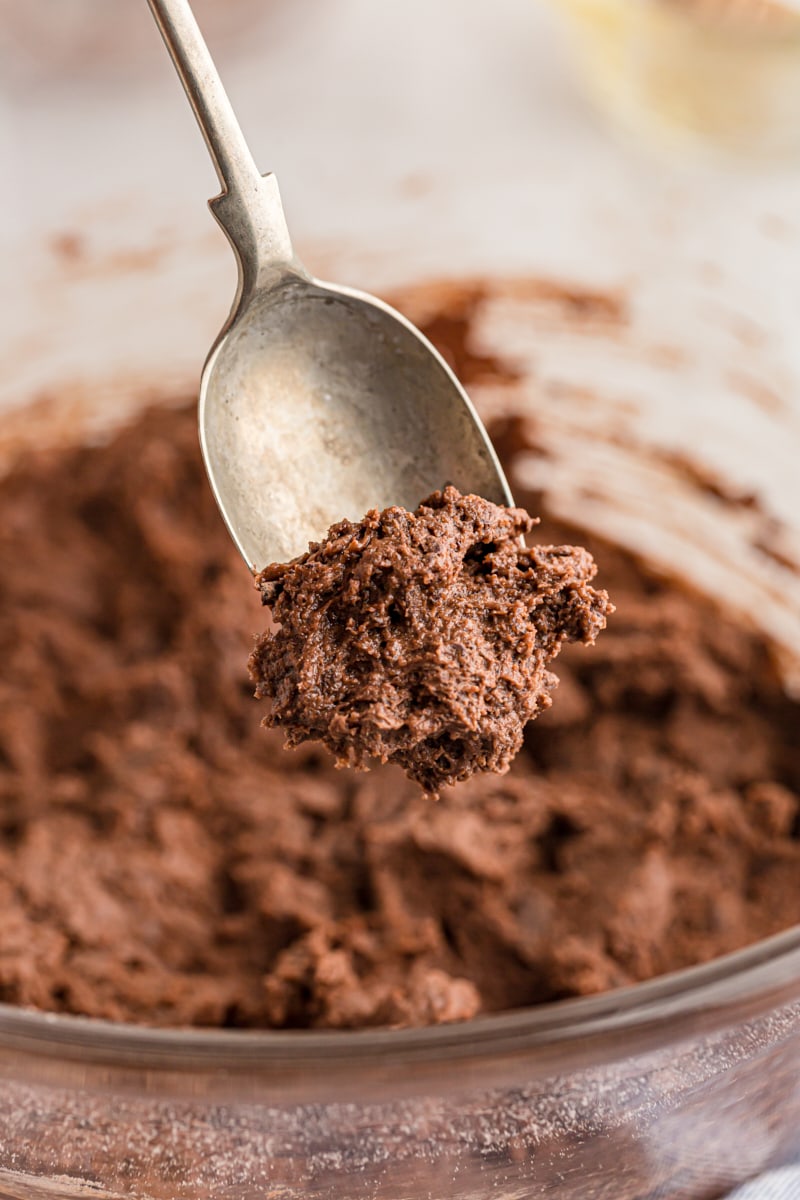 Form the brownie cookies. Scoop a teaspoonful of dough and roll it into a ball. Roll the ball into the sugar, then repeat with the remaining dough. Place the balls of dough an inch or two apart on the prepared pans.
Bake. Place the pans in the oven one at a time and bake for about 10 minutes, or until the tops crack and the cookies are set.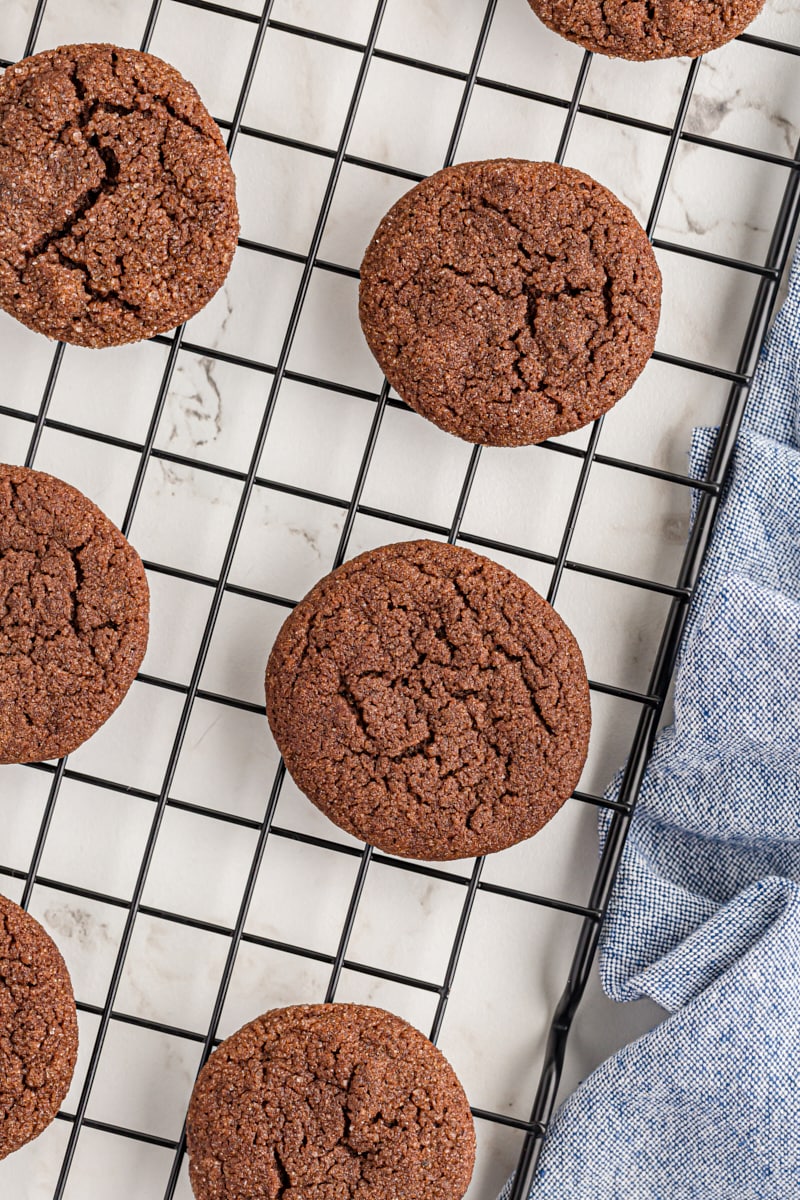 Cool. Set the pans on wire racks for 5 minutes, then transfer the brownie cookies from the pan to a rack to finish cooling. (Learn more: Why Every Baker Needs Wire Cooling Racks)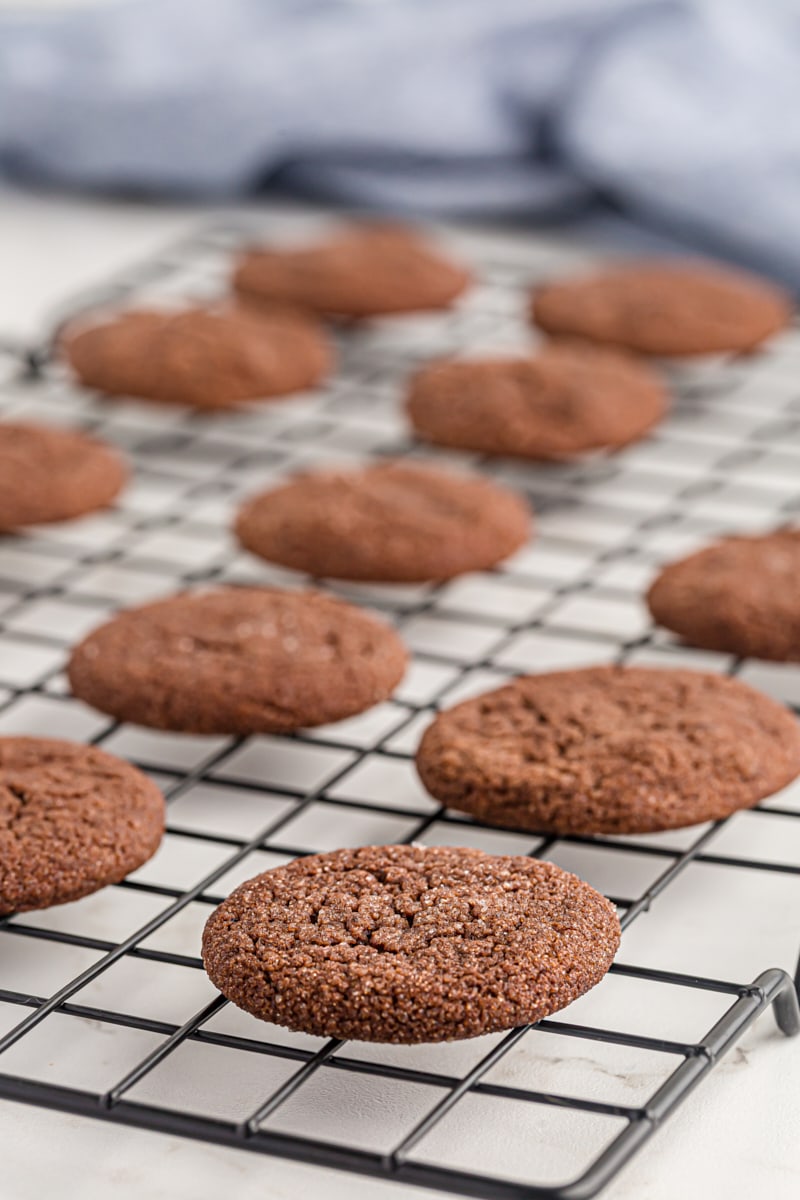 Variations and Serving Suggestions
These Double Chocolate Brownie Cookies are delicious as they are, but if you're in the mood to switch things up, here are a few ideas:
Swap half of the chocolate for cacao nibs or espresso beans for some crunch.
Dip one half of each cookie in melted dark chocolate for extra decadence. Add festive sprinkles or crushed candy canes before the chocolate cools if you're making these for the holidays.
Use your brownie cookies as the base for homemade ice cream sandwiches.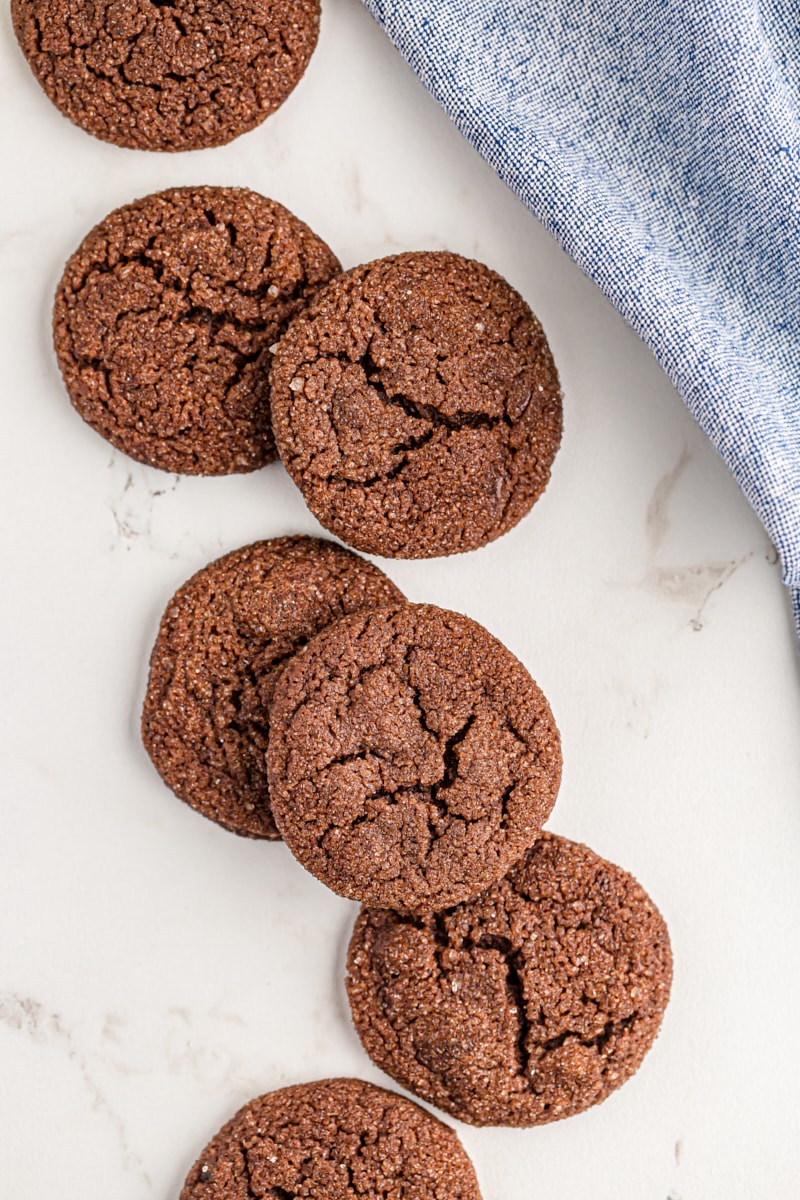 Tips for Success
Start by reading my baking tips for beginners, then follow these additional pointers for perfect Double Chocolate Brownie Cookies.
Use softened butter. Take it out at least 30 minutes before you begin working on the recipe. Just don't let it come all the way to room temperature; it should still be cool.
Don't skip the chilling. By chilling the dough, you'll keep it from spreading, which is how you get perfectly chewy cookies.
Don't reuse baking sheets. Or, if you have to, make sure your baking sheet cools before you add the next batch of cookie dough. This keeps your brownie cookies from spreading and over-baking on the bottom.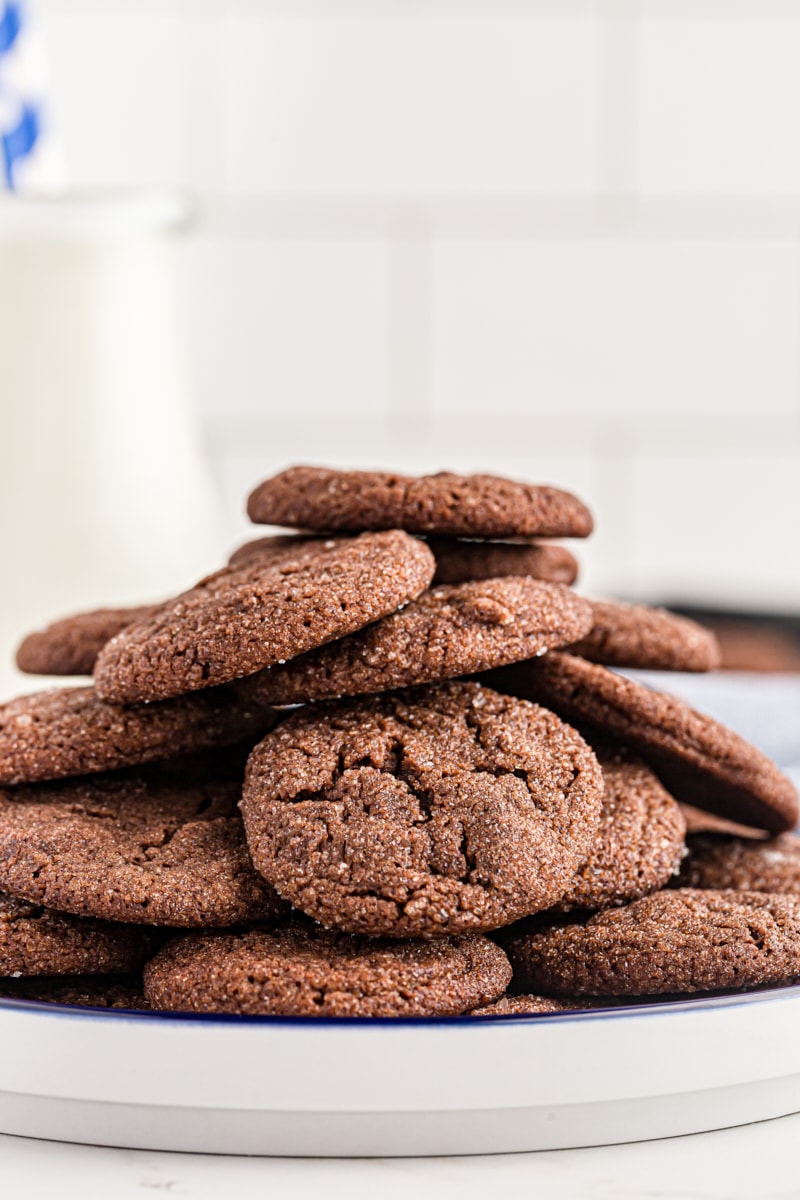 How to Store
Store these Double Chocolate Brownie Cookies at room temperature in an airtight container for up to a week.
Can This Recipe Be Frozen?
Yes, you can freeze baked Double Chocolate Brownie Cookies for up to 3 months in an airtight container, or freeze the unbaked dough for up to 2 months.
If you freeze the dough as balls, they can be placed on a baking sheet right out of the freezer and baked according to the recipe instructions, adding a few extra minutes to the baking time. Otherwise, let the dough thaw in the refrigerator before scooping and forming balls.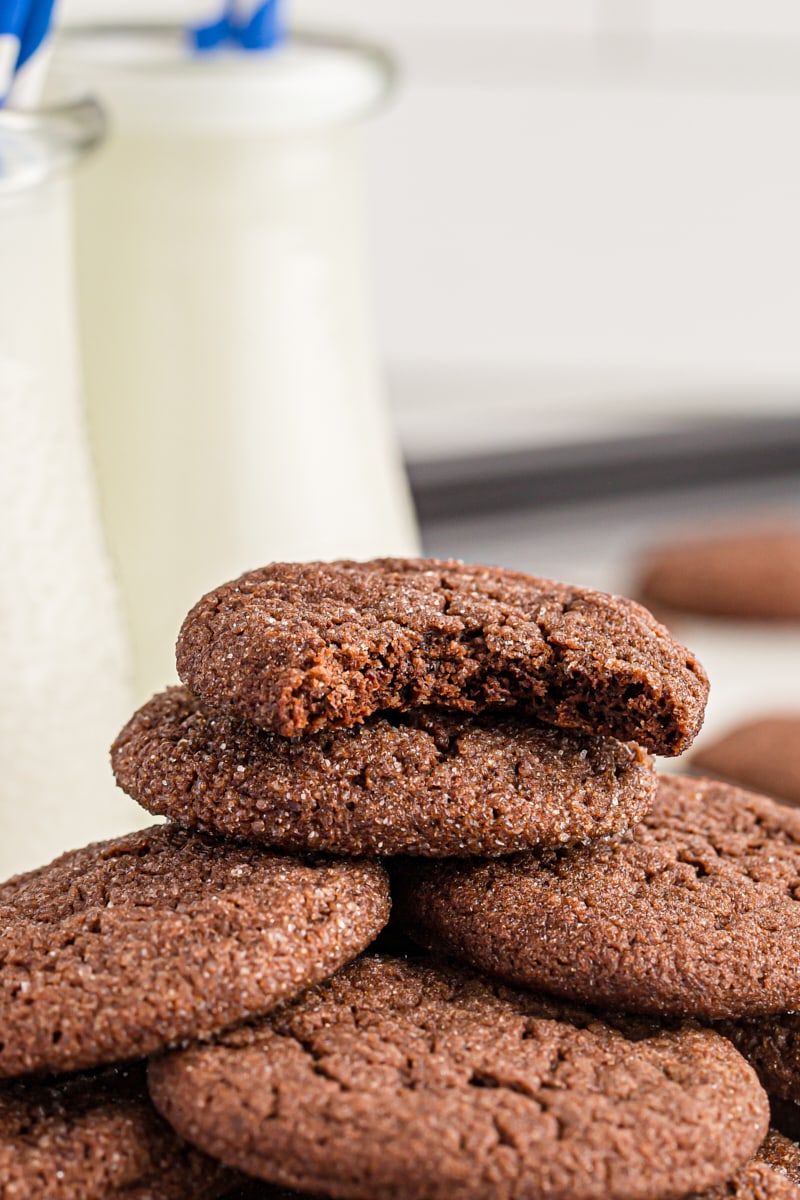 More Chocolate Cookies to Try