For the second year in a row, I am so happy to be participating in The Great Food Blogger Cookie Swap. If you aren't familiar with the event, food bloggers from all over send out cookies to other food bloggers for the holiday season. Not only do you get boxes of homemade cookies delivered to your door, but you also get to support Cookies for Kids' Cancer.
This year, our sponsors are OXO, Dixie Crystals, Gold Medal Flour, and Grandma's Molasses. These great sponsors matched all of our donations for a total of over $13,700!
If you are a food blogger and would like to participate next year, be sure to sign up to be notified when things get going for 2014.
Now, on to the cookies!


Despite the fact that I bake more cookies than the average person, I was completely intimidated to choose a cookie to bake for the cookie swap. I really obsessed about it for days. I wanted something really good but also fitting for the season. I'm sure I made it far too difficult, but that's just how I tend to over-think things. Ultimately, I chose these cookies because of the copious amounts of chocolate and also because they offer a bit of sparkle to make them festive.
I'm happy to say that I was not disappointed. These cookies are so fudgy and sweet! And, I love that they're on the small side. That allows you to make a big batch for sharing. Plus, they're so rich and chocolate-y that their small size really works.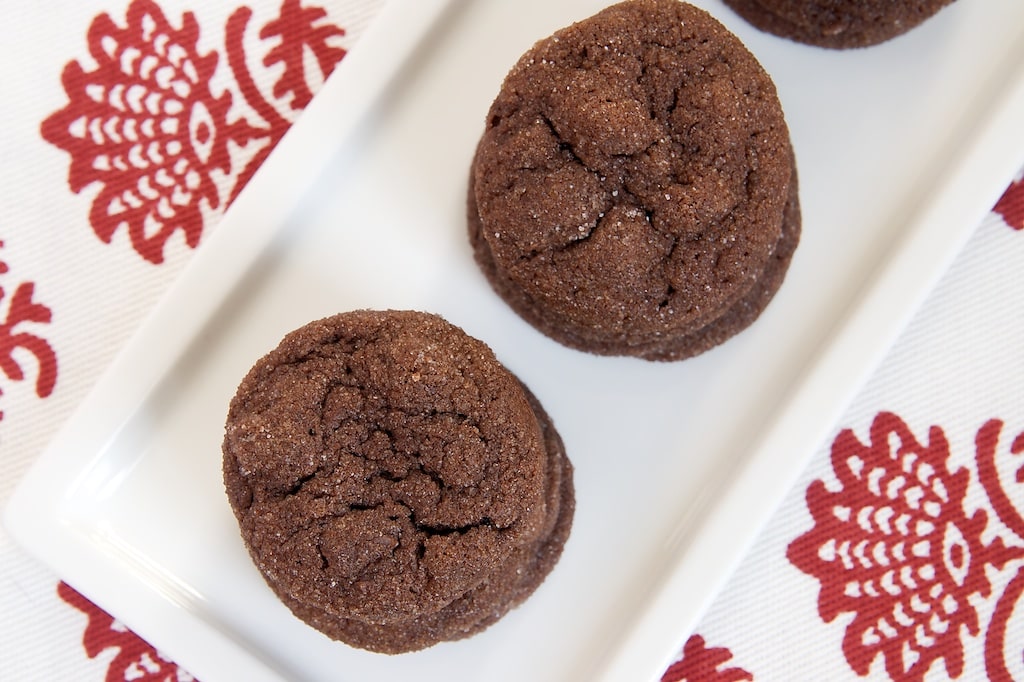 I shipped off a box full of these cookies to Gillian of The Haas Machine, Ashley of Baker by Nature, and Deborah of It's All About Me Fitness. And, I received some wonderful boxes of cookies! Molly of My Name is Yeh sent me a beautiful box of Peppermint Marshmallow Sandwich Cookies. I got a lovely box of Peppermint Mocha Thumbprints from The Busty Baker. And, Emily of Epicurious Em sent me a big box of Chocolate Coffee Toffee Cookies.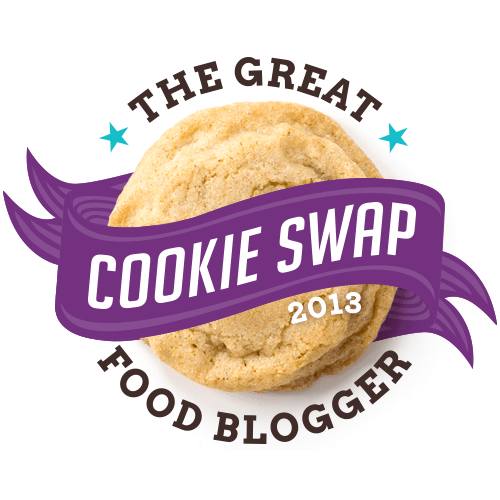 Thanks to Lindsay of Love and Olive Oil and Julie of The Little Kitchen for organizing the cookie swap! Now, to start choosing a cookie for next year!
Find more cookie recipes in the Recipe Index.