Know what's better than Oreos? Homemade Oreos! You may never buy another package of them once you taste this amazingly delicious from-scratch version.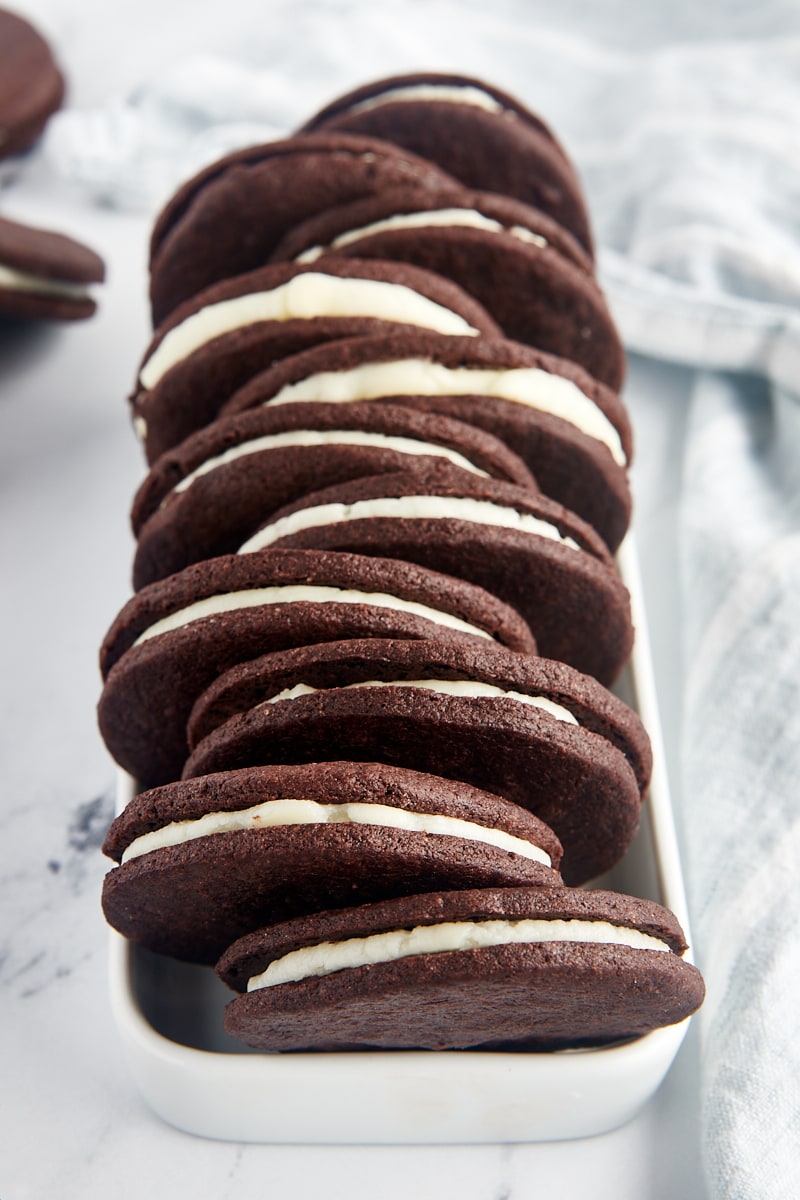 Homemade Oreo Cookies
There's something magical about the combination of the rich, chocolate cookies and the luscious cream filling that has made Oreos an all-time favorite for many, many years. That classic cookie has been a staple in pantries, lunchboxes, and dessert tables around the world for a very long time.
While we can all agree that the store-bought version is undeniably delicious, there's a certain charm and satisfaction that comes from creating your own batch of easy homemade Oreos. And I think you'll be surprised how easy it is to do just that.
You may be asking yourself, why bother making homemade cookies when you can easily pick up a package from the grocery store? To put it simply, homemade Oreos offer a flavor and quality that store-bought ones simply cannot replicate. You'll be able to make a homemade version that will make you forget all about store-bought cookies.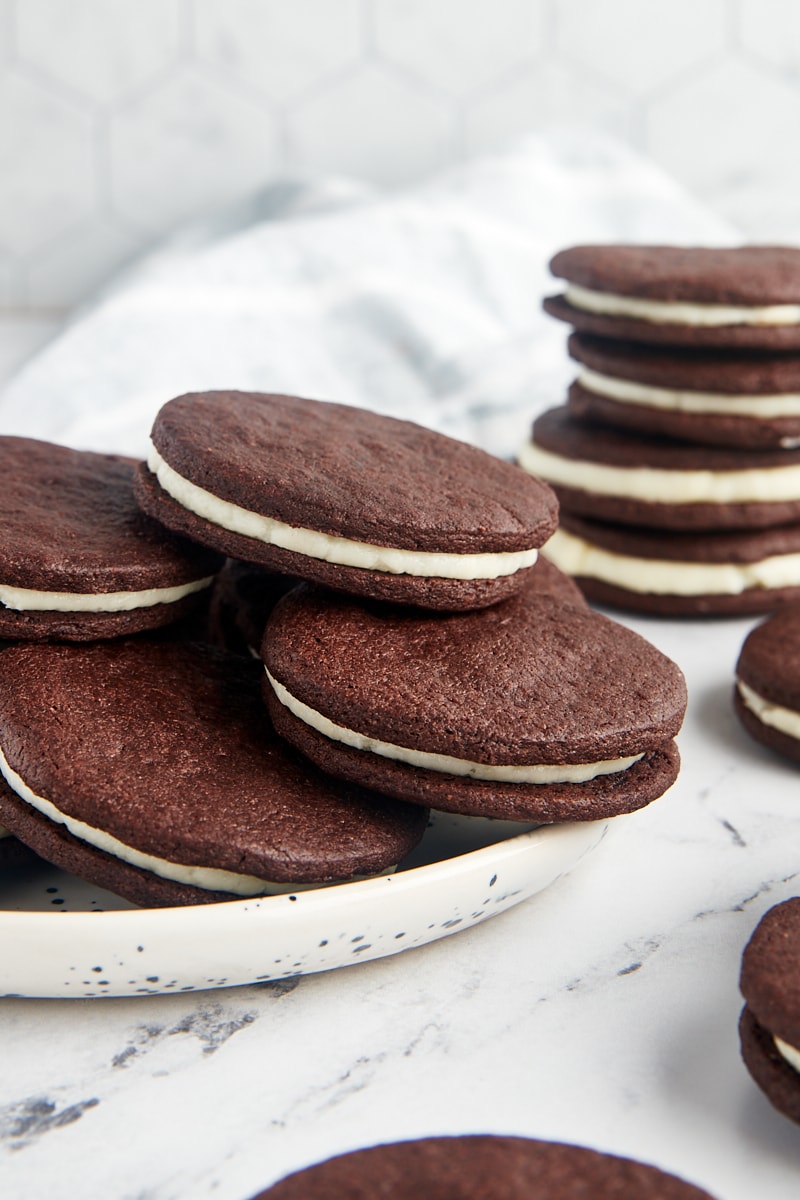 Why You'll Love These Cookies
Here are just a few of the reasons you'll adore these homemade Oreos:
Rich chocolate flavor. The wonderful chocolate flavor of the cookies is spot on.
Just the right texture. The combination of crispy cookies and the creamy frosting is irresistible.
Easy to make. The cookie dough is a dream to handle, and the frosting mixes in just one bowl.
What You'll Need
See the recipe card at the bottom of this post for ingredient quantities and full instructions. Here are some notes about the ingredients you'll need to make your own Oreos.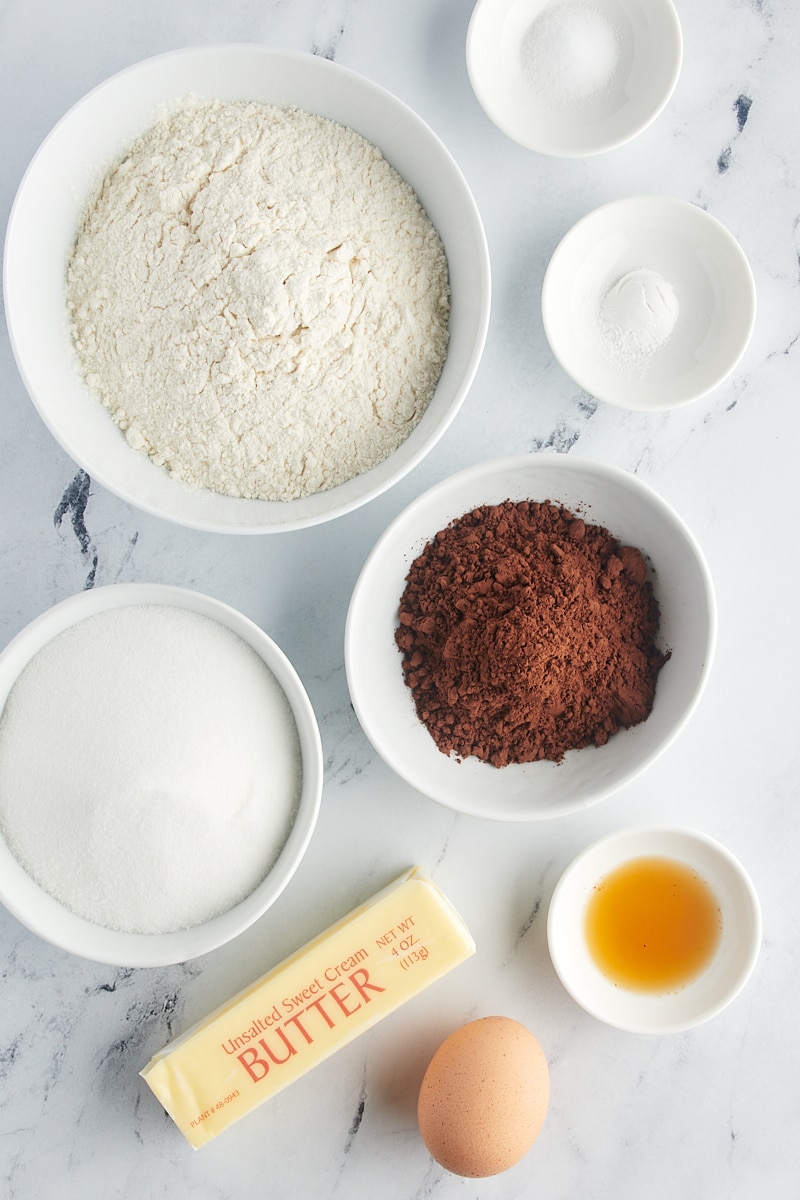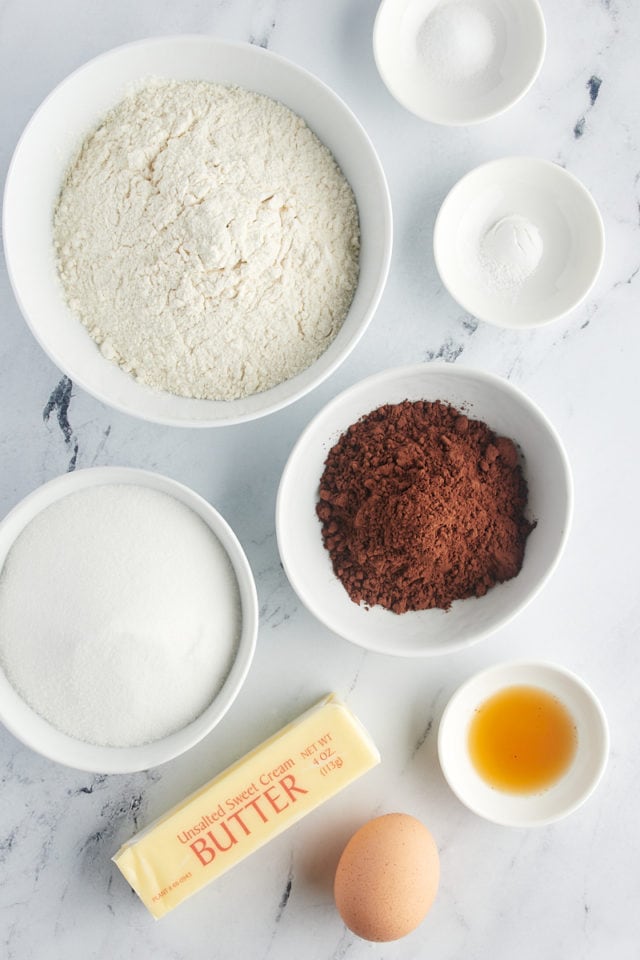 For the chocolate cookies:
You'll need to make a batch of these rich, crispy cookies. I've got step-by-step photos and more info here: Chocolate Wafer Cookies
All-purpose flour – Measure by weight or use the spoon and sweep method. Learn more: How to Measure Flour
Dutch-process cocoa powder – This rich, dark cocoa powder will provide the signature chocolate flavor we love. Use a good quality cocoa powder for the best flavor.
Baking powder
Salt
Unsalted butter – Let the butter soften until it holds a thumbprint when pressed but is still cool. Learn more: How to Soften Butter
Granulated sugar
Egg – Set out the egg along with the butter so it can come to room temperature.
Vanilla extract
For the frosting:
Unsalted butter – Let the butter soften at room temperature so it's easily mixed.
Confectioners' sugar – This is also called powdered sugar.
Heavy cream – This adds richness to the frosting.
Vanilla extract – Use store-bought or homemade vanilla extract.
Salt – Add just a pinch to complement the sweetness of the frosting.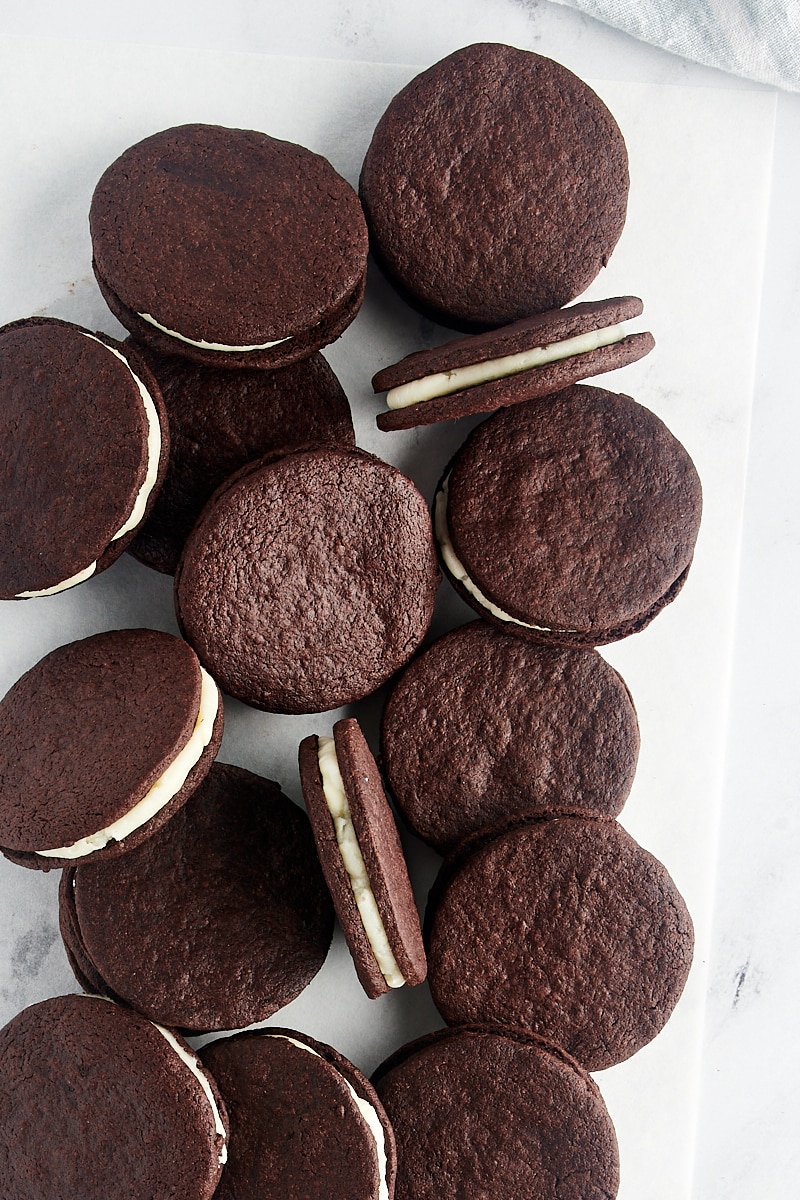 How to Make Homemade Oreos
You're going to love making these from-scratch Oreos! Here's what you'll need to do: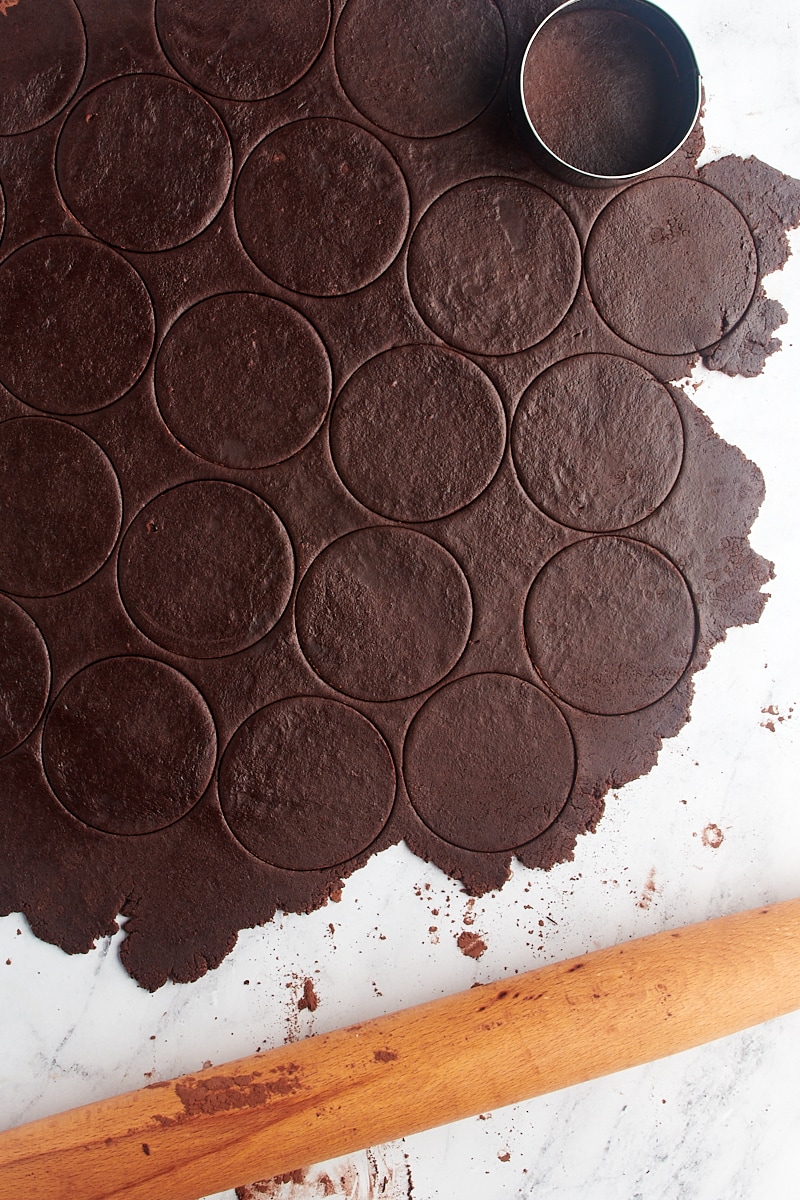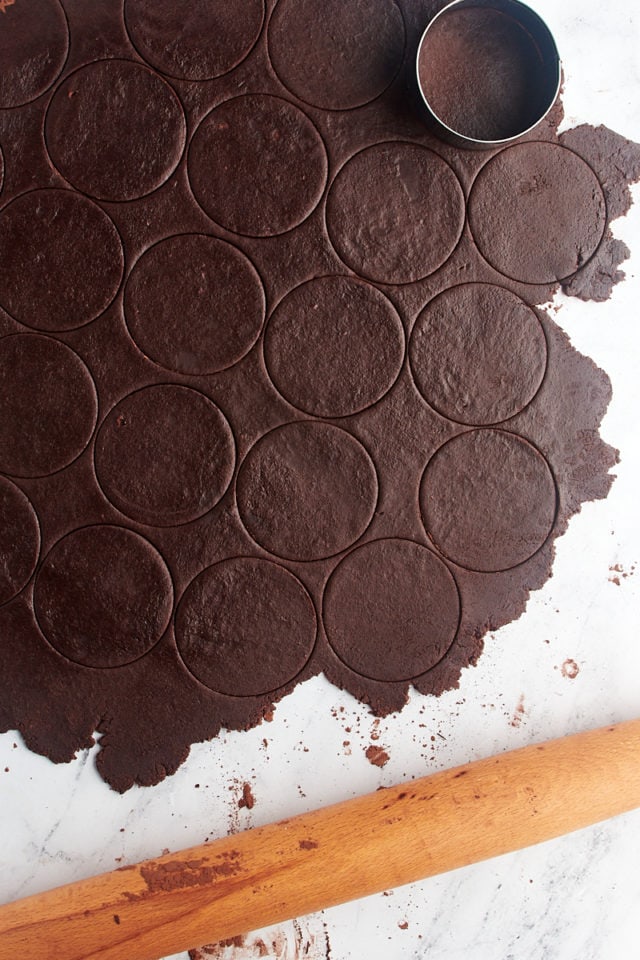 Bake a batch of chocolate wafer cookies. See my chocolate wafers recipe for all the details for how to make these rich, crispy cookies.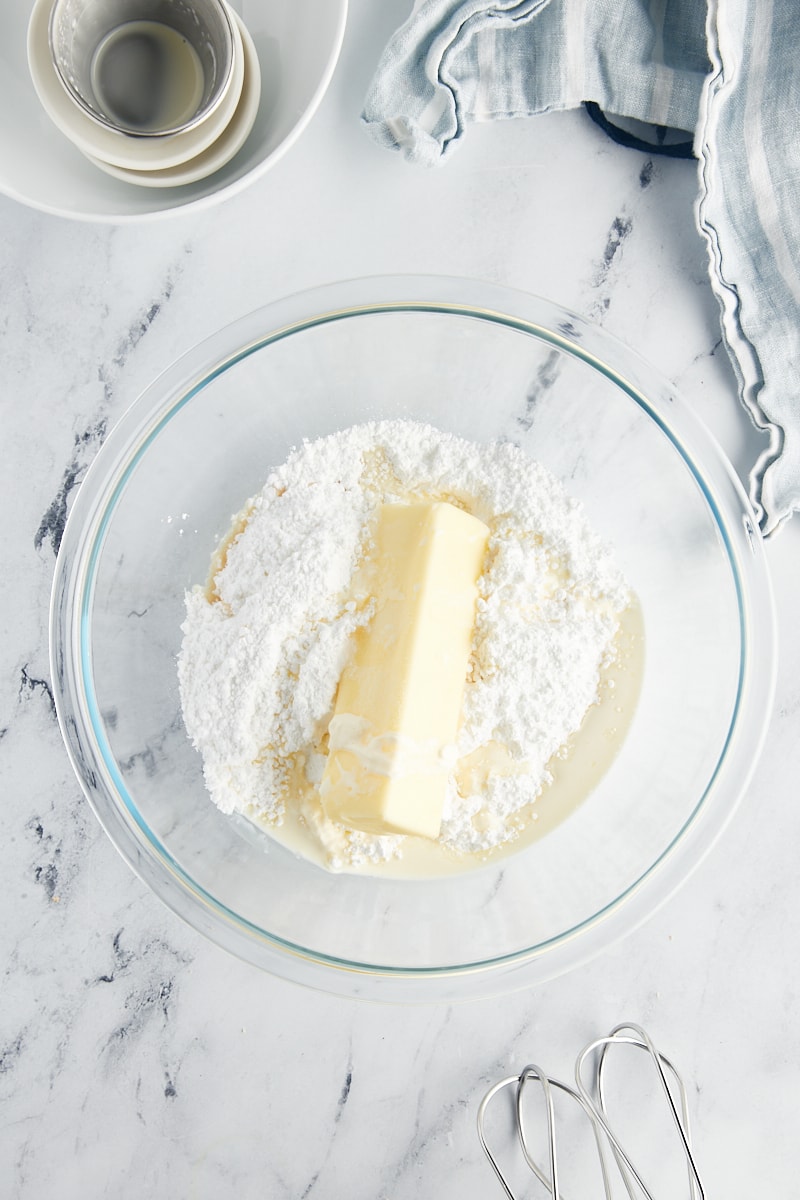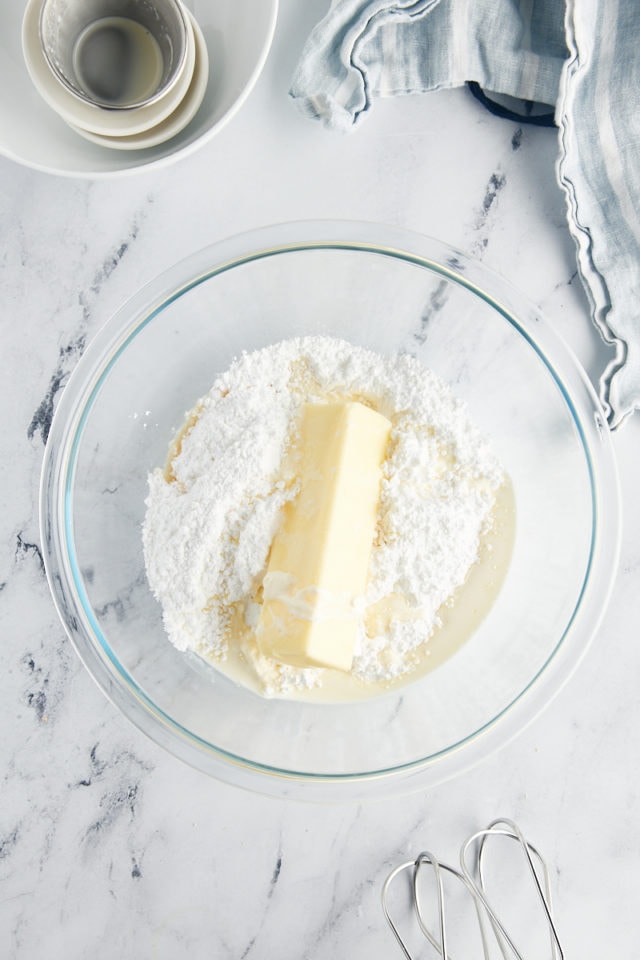 Make the frosting. Place the butter, sugar, cream, vanilla, and salt in a large bowl. Use an electric mixer on medium speed to mix until combined. Increase the mixer speed to high for about a minute until the frosting is fluffy.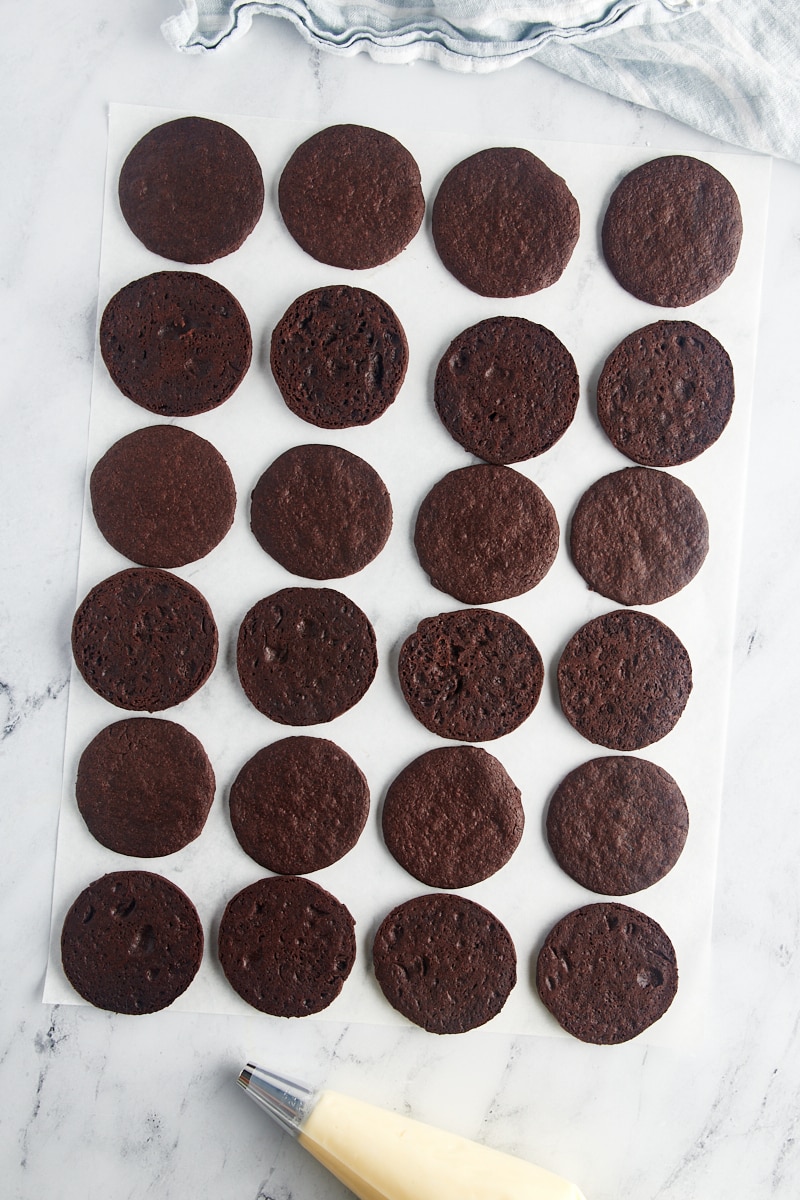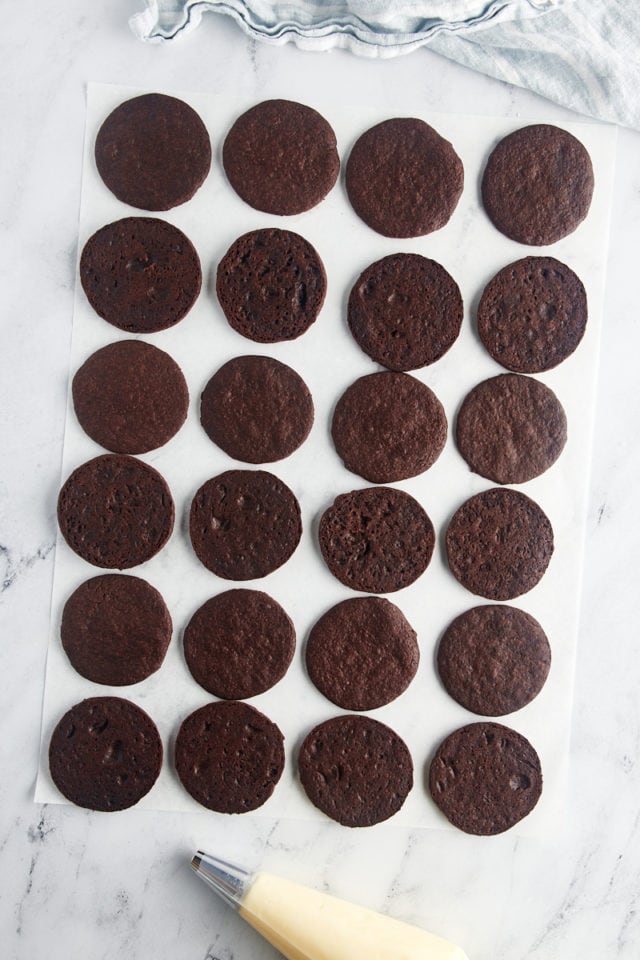 Assemble the cookies. Fill a piping bag with the frosting, and pipe the frosting onto the bottoms of half of the cookies. Top each frosted cookie with another cookie, pressing down lightly, to form cookie sandwiches.
Tips for Success
Spread out the work. You can make the cookies one day, and then make the frosting and assemble the next day.
Sift the sugar. While this isn't an absolute necessity, your filling will be smoother if you take a few extra minutes to sift the powdered sugar.
Don't have a piping bag? Use a zip-top bag with a corner snipped. Or skip the piping and simply use an offset spatula or knife to spread the frosting on the cookies.
Ideas for Variations
Add a splash of color with a few drops of food coloring in the frosting. You can even divide the frosting and make a few different colors for an eye-catching cookie display!
If you're looking for something a little different from the classic chocolate and vanilla flavor combination, you can easily change the filling. Try another frosting like cream cheese, peanut butter, chocolate, marshmallow, or peppermint.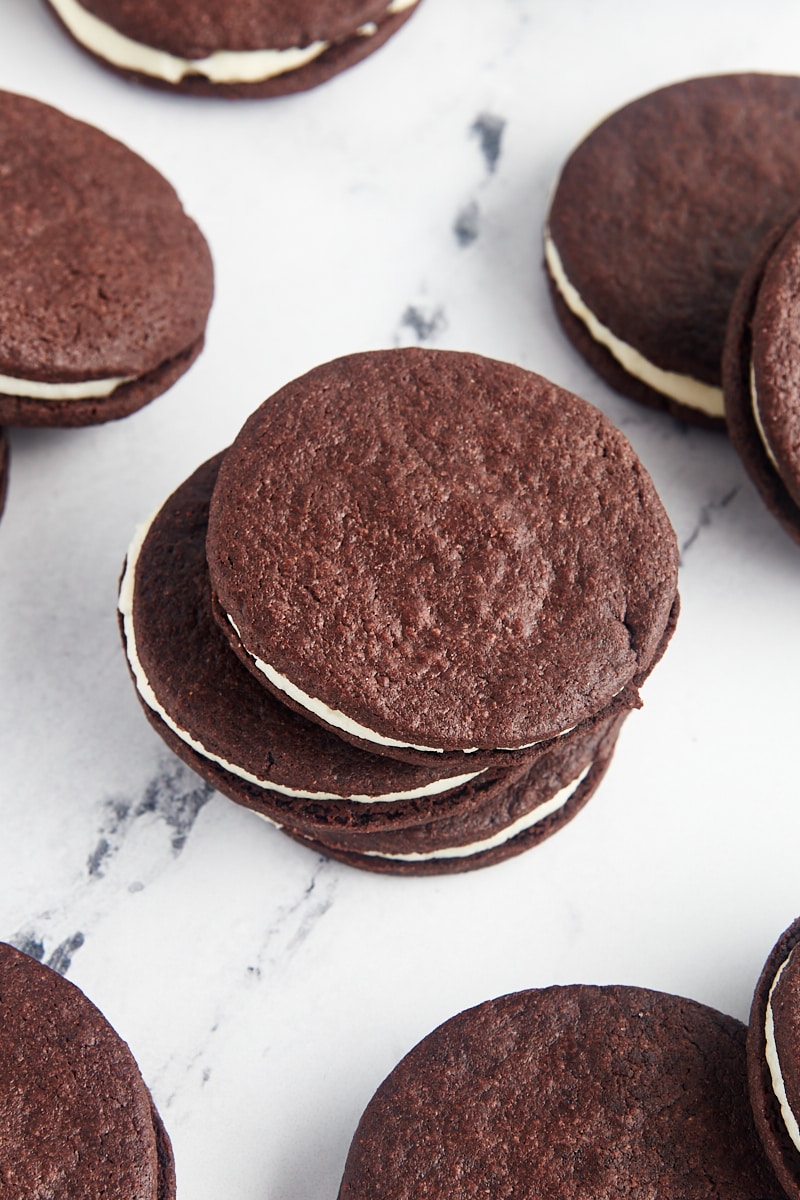 How to Store
Place the cookies in an airtight container, and store at room temperature up to 3 days. You can also place the container in the refrigerator to extend that a few days. Bring to room temperature before serving.
Can These Cookies Be Frozen?
Yes, you can freeze these homemade Oreos. Place them in an airtight, freezer-safe container or bag. You may want to place them in a single layer on a baking sheet to freeze the frosting for a couple of hours before placing them into the container. Properly stored, the cookies should keep in the freezer up to 3 months. Thaw overnight in the refrigerator or for an hour or so at room temperature.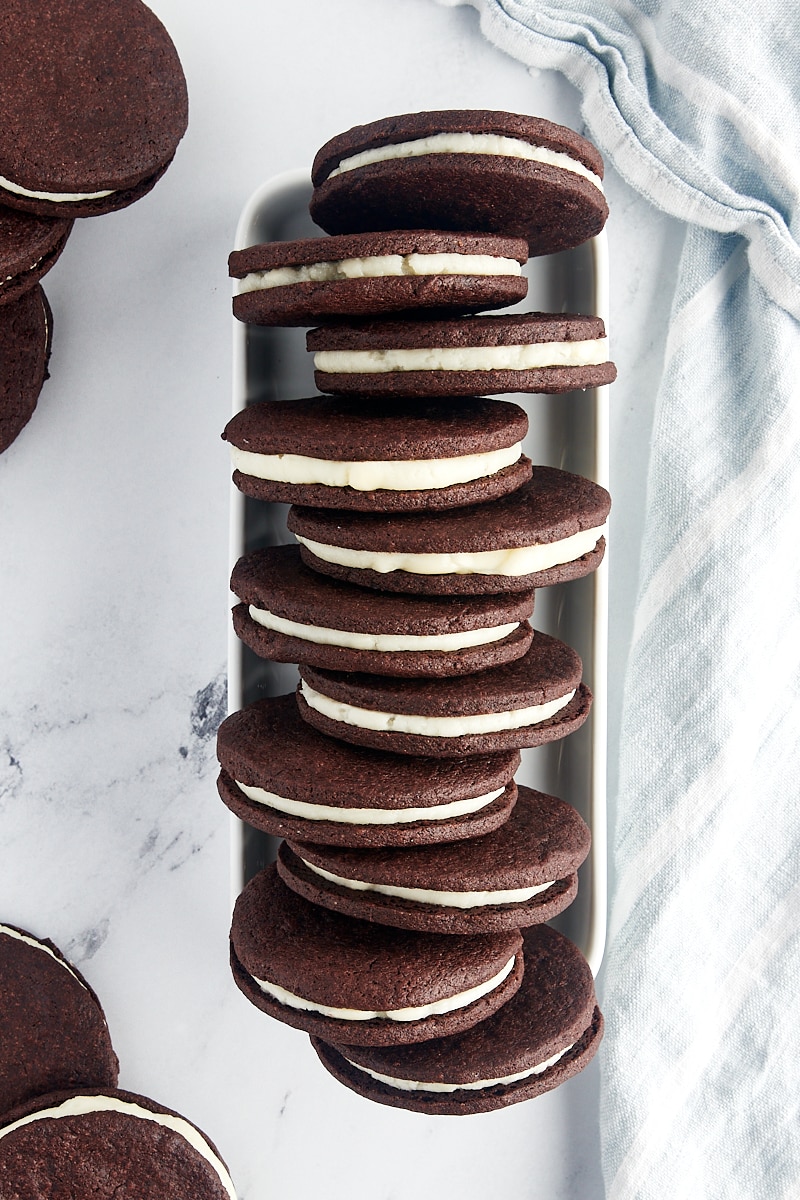 More Homemade Favorites