These chewy chocolate cookies are fudgy, soft, and full of rich chocolate flavor. They're a classic recipe that can be enjoyed as-is or with your favorite mix-ins!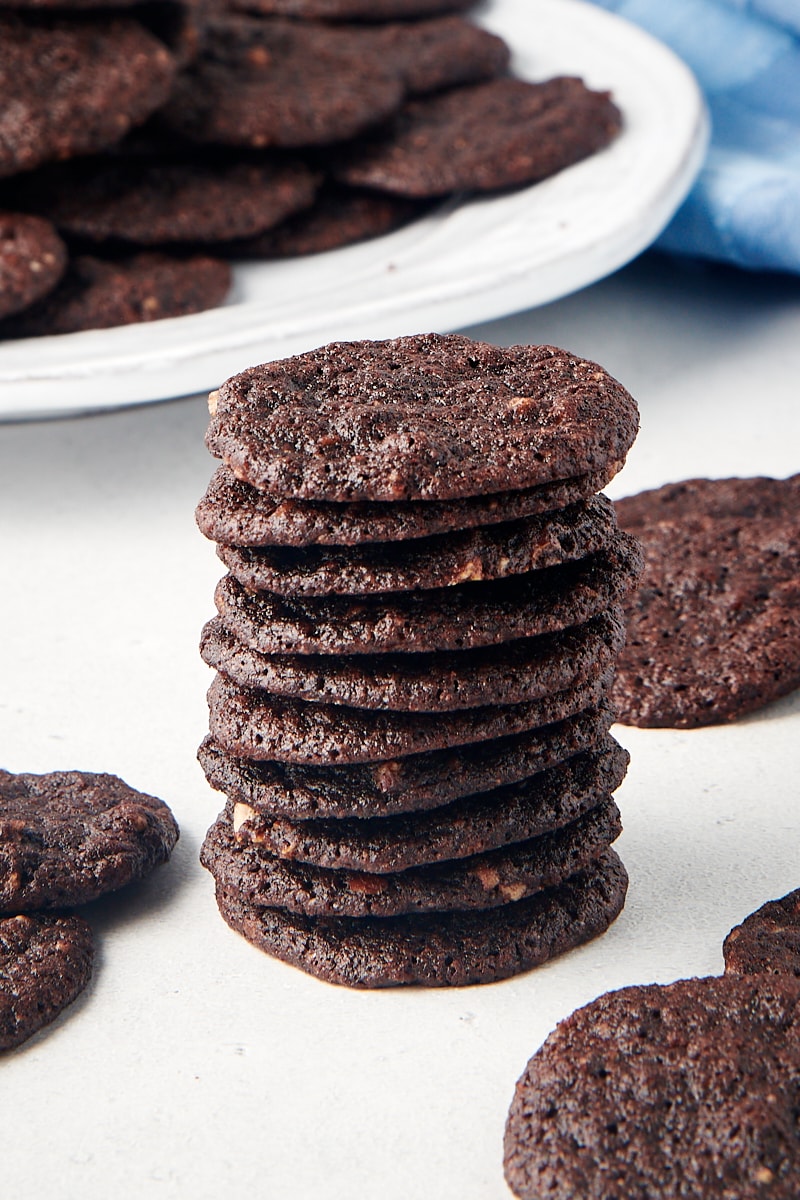 Soft Homemade Chocolate Cookies
My grandmother loved baking. I think it's safe to say that is where I got my own love of baking. Dessert was generally not an option at her house—it was required.
I only remember her having just a few cookbooks, but she did, however, have a good-sized collection of recipes from family, friends, magazines, and newspapers. I have recently acquired her box of recipes. This is one from her collection, with a couple of minor adjustments.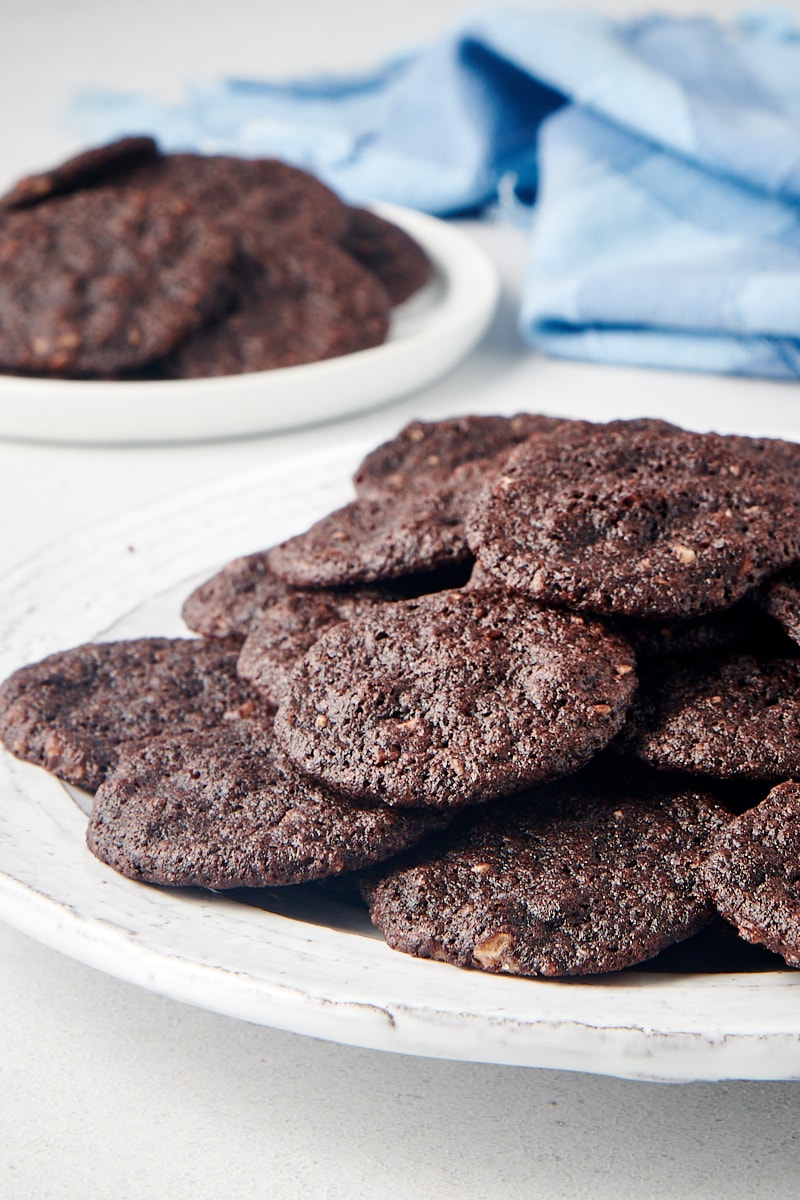 These chewy chocolate cookies are fudgy, soft, and (as their name suggests) chewy cookies. They are also very rich. I think they would be exceptionally good with ice cream. Or maybe with some kind of icing between two of them, much like the Double Doozie of mall cookie shop fame. Any way you serve them up, they're delicious.
(If you love rich, chocolate cookies, be sure to try my Salted Double Chocolate Cookies, Hot Chocolate Cookies with Marshmallow Glaze, and Outrageous Chocolate Cookies, too!)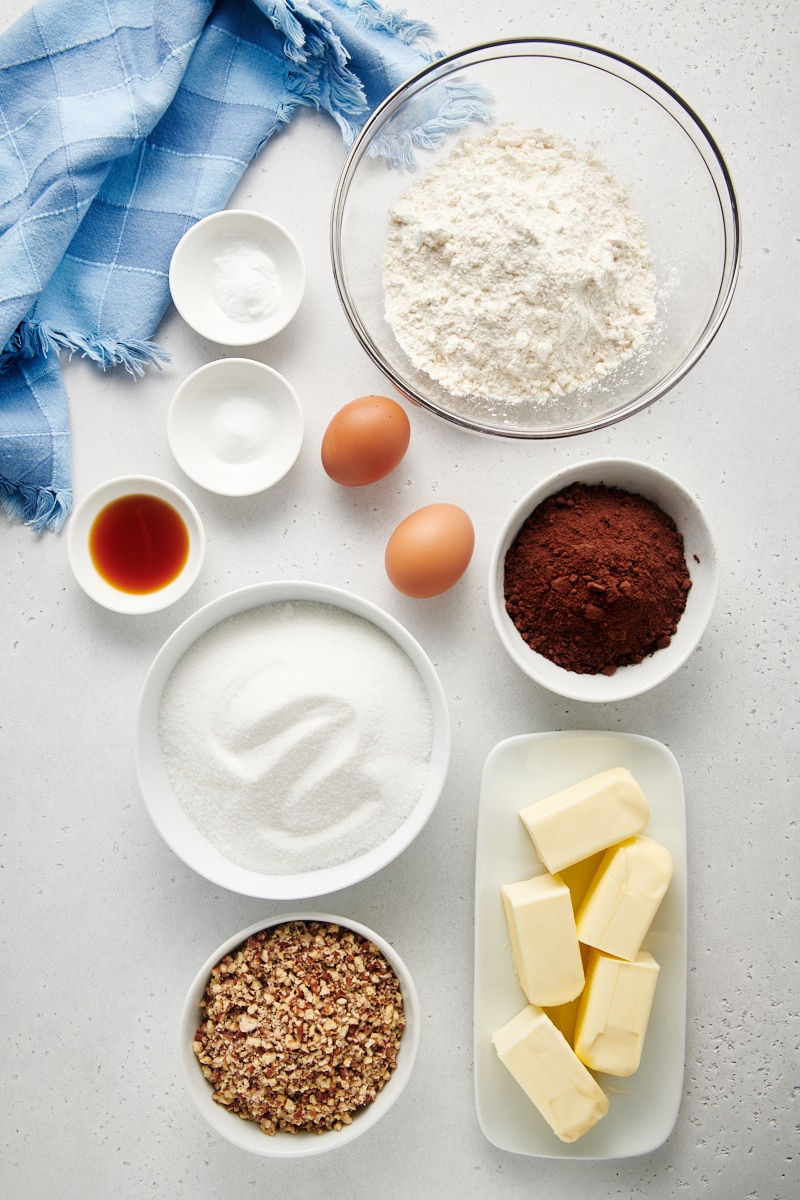 What You'll Need
Scroll down to the recipe card below this post for ingredient quantities and full instructions.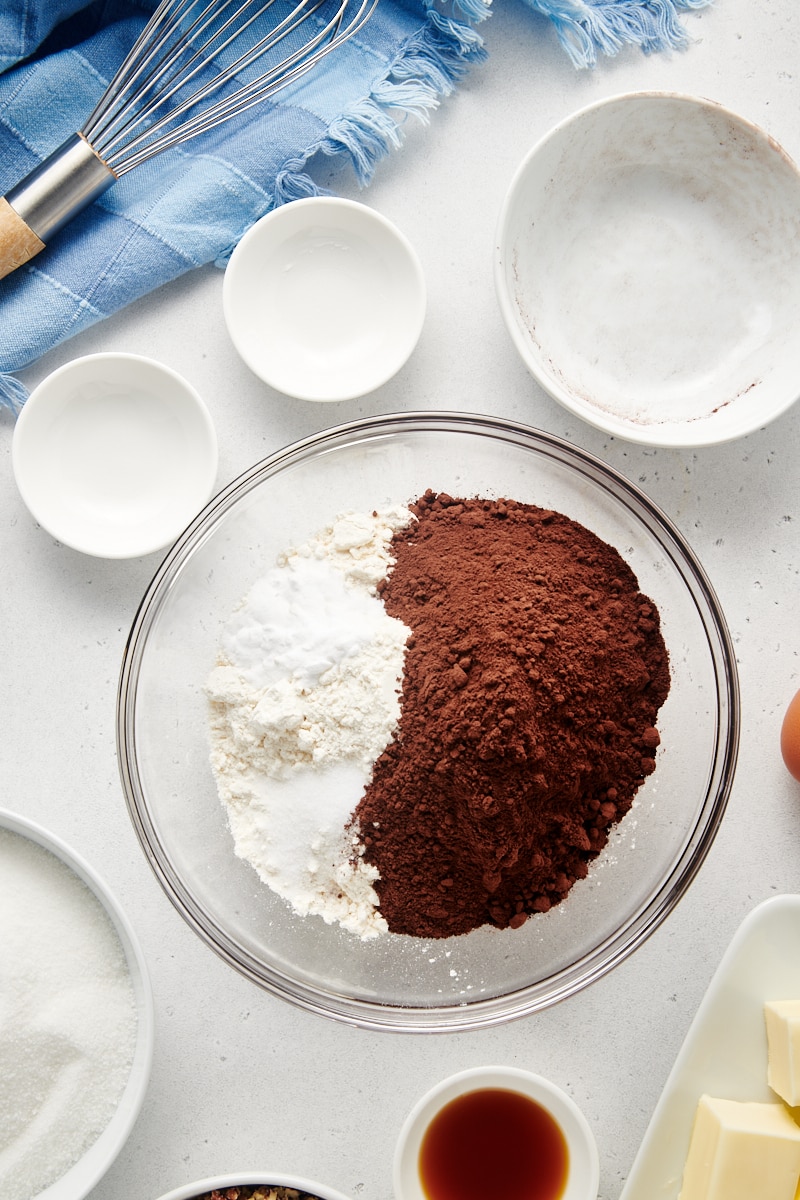 What Is Unsweetened Cocoa Powder?
Cocoa powder is made by grinding cocoa beans and removing the fat, or cocoa butter. This process leaves behind a dry, powdered form of chocolate that is relatively bitter and unsweetened. It's this powder that we use to make chocolate cakes, cookies, and brownies.
This isn't to be confused with hot cocoa mix or powder, which has sugar added to it.
How to Make Chewy Chocolate Cookies
These chewy chocolate cookies are easy as can be. Here's what you'll need to do:
Prepare. Preheat your oven to 350°F and line your baking sheets with parchment paper or silicone liners.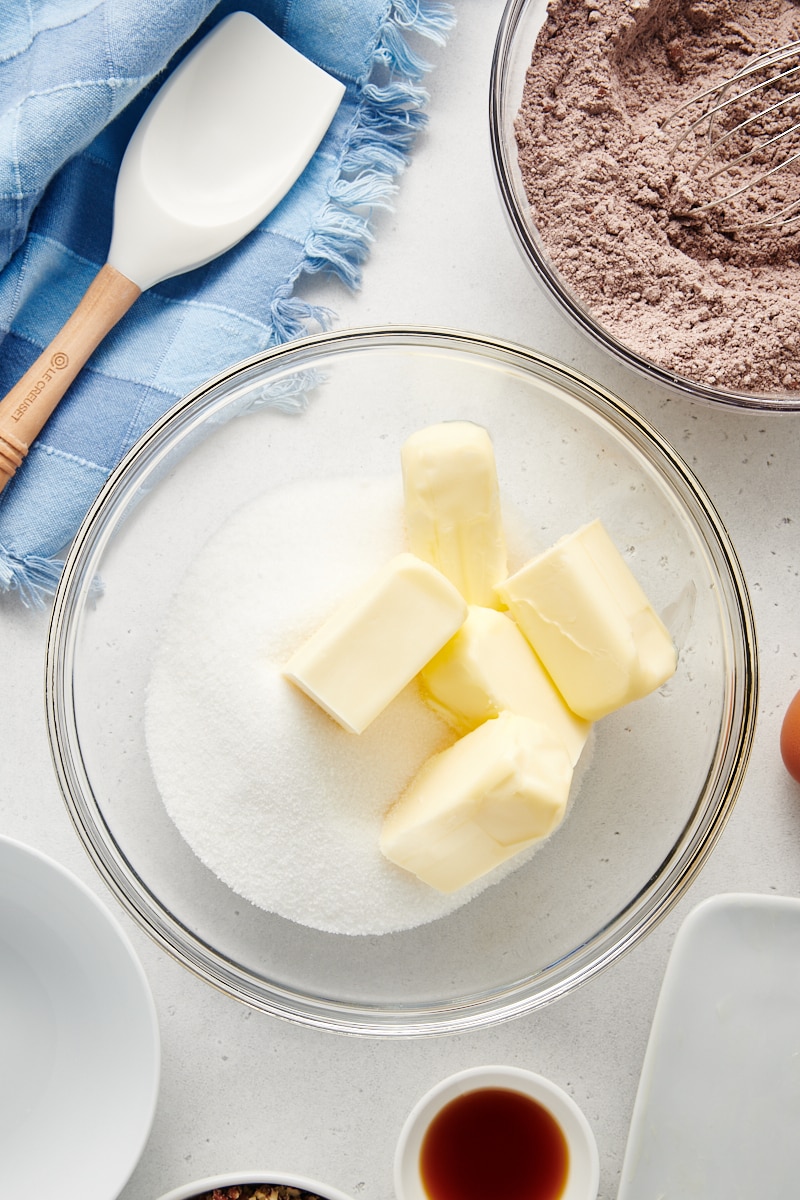 Mix the wet ingredients. Use an electric mixer on medium speed to beat the butter and sugar until they're well-combined. Beat in the eggs one at a time, followed by the vanilla.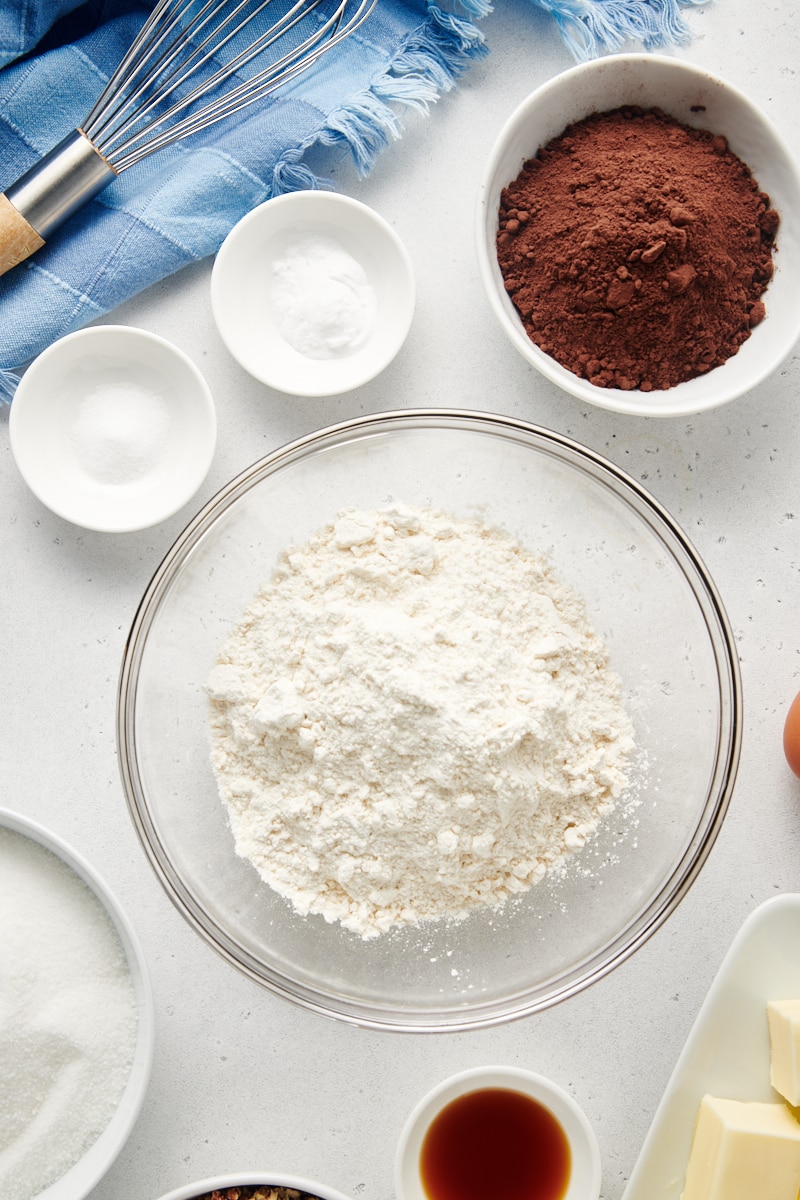 Mix the dry ingredients. In a separate bowl, whisk together the flour, cocoa, baking soda, and salt.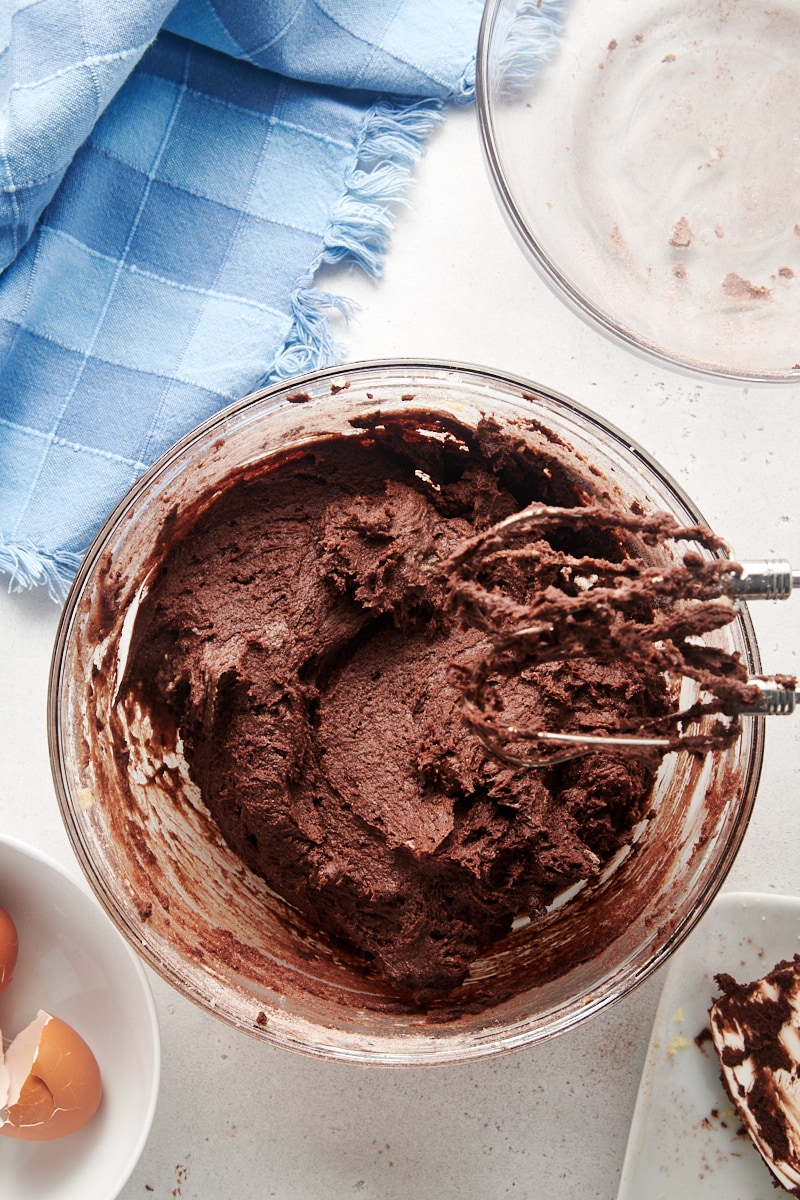 Combine the wet and dry ingredients. Slowly add the dry ingredients to the wet ingredients, then fold in the nuts.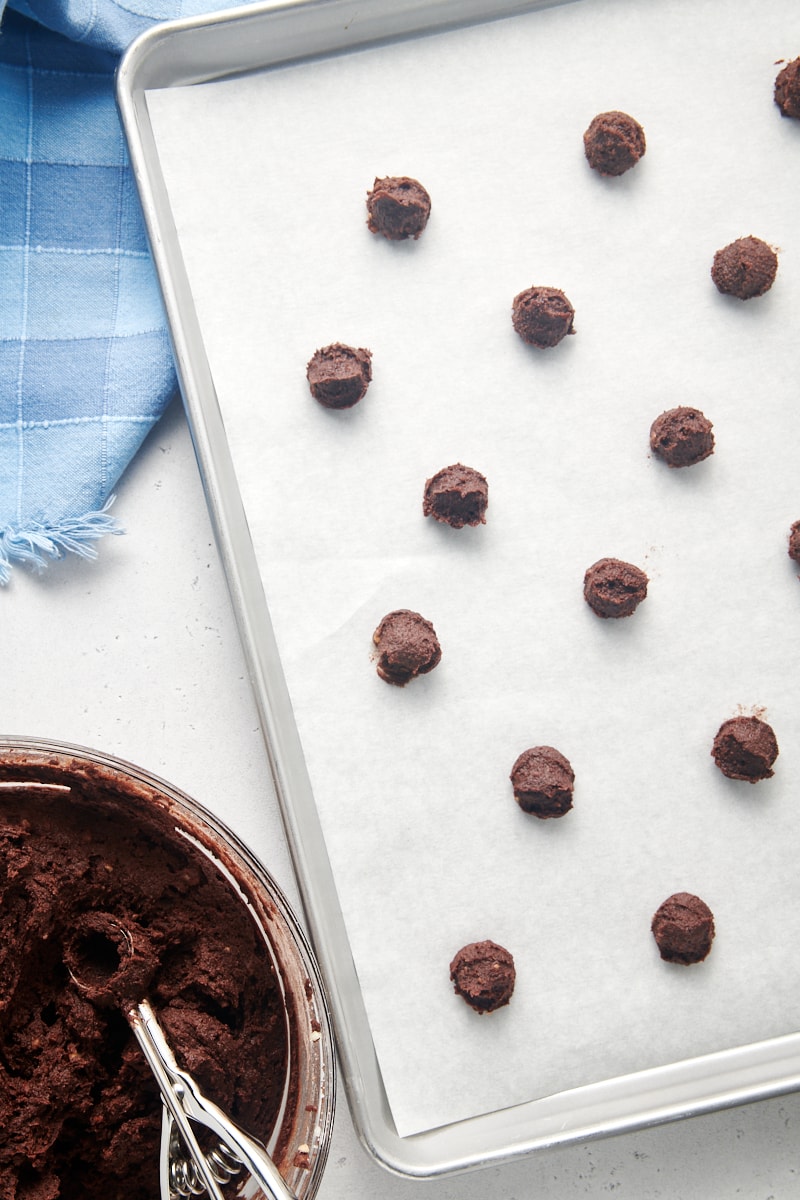 Bake. Drop the dough by teaspoonfuls onto the prepared pans, then bake for 7 to 9 minutes, or until the cookies are almost set, but still have a soft center.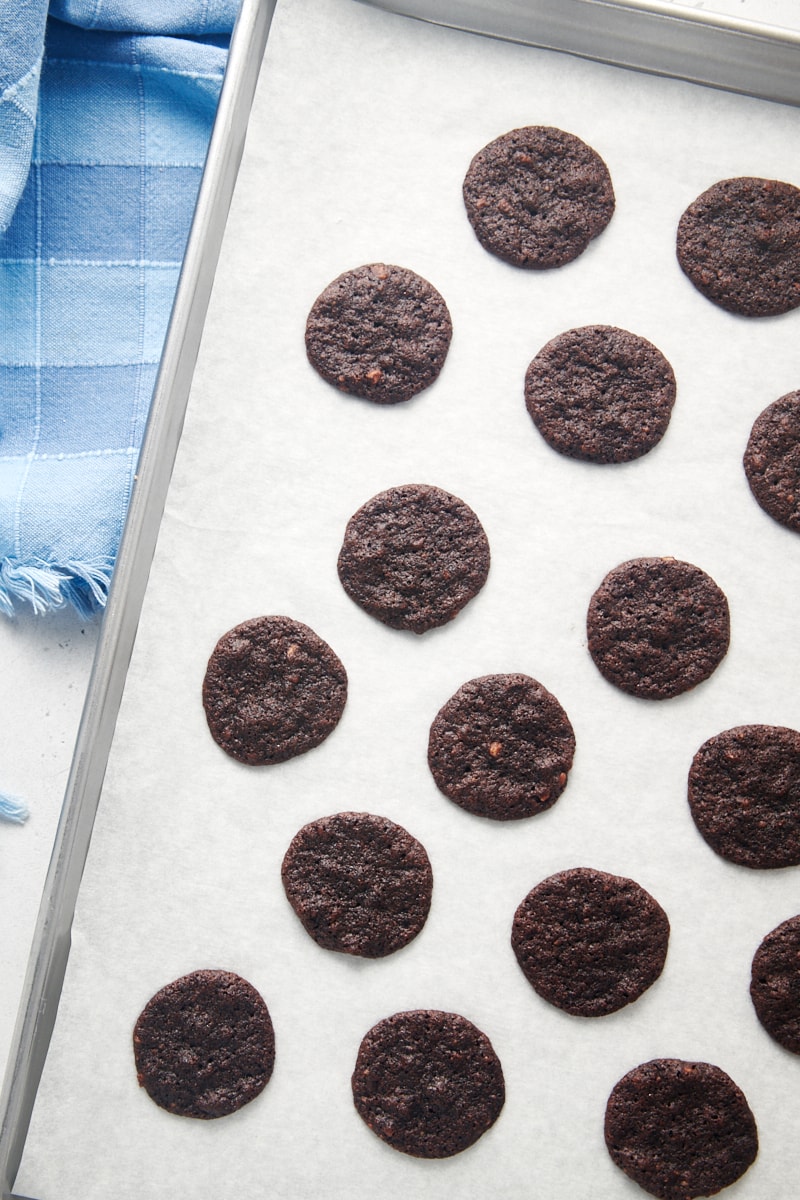 Cool. Let the cookies cool on the cookie sheets for a few minutes, then transfer them to wire racks to finish cooling. (Learn more: Why Every Baker Needs Wire Cooling Racks)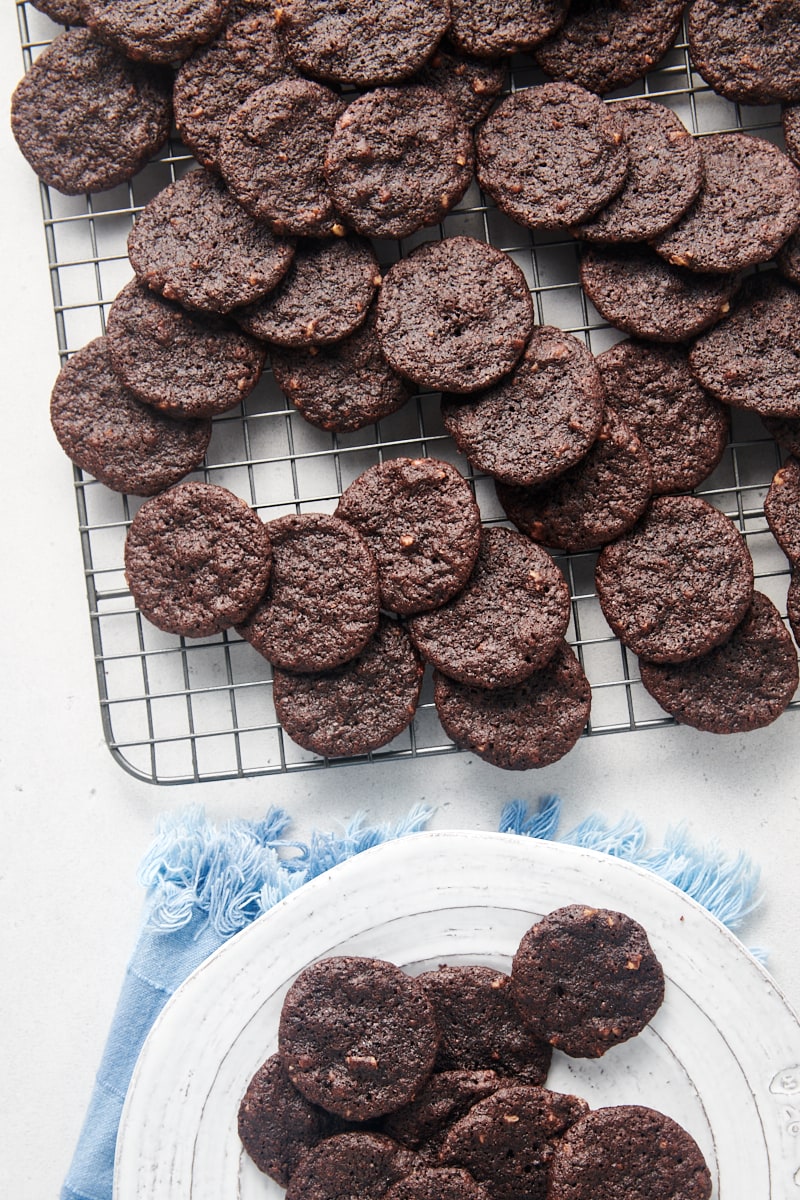 Tips for Success
Here are some simple tips for perfect chewy chocolate cookies:
Soften the butter. This makes it easier to incorporate it into the other ingredients so it's more evenly distributed in the dough.
Use a cookie dough scoop. This will help you get uniformly-sized cookies that are all done baking at the same time. I use a #110 scoop, which measures 1 1/2 teaspoons, but you can use a larger scoop for bigger cookies and adjust the baking time accordingly.
Don't over-bake. If you do, your cookies will be crispy, not chewy. The edges should be set and dry to the touch, but the middles can still be soft; the cookies will continue baking from the residual heat on the pan.
Variations
Not a fan of nuts? You can leave those out and try:
Chocolate chips. White chocolate for a visual contrast, or semisweet chocolate chips for a deeper chocolate flavor.
Dried fruit. Dried cranberries or cherries would be delicious.
Toffee bits. Either buy them in a bag or coarsely chop a toffee bar.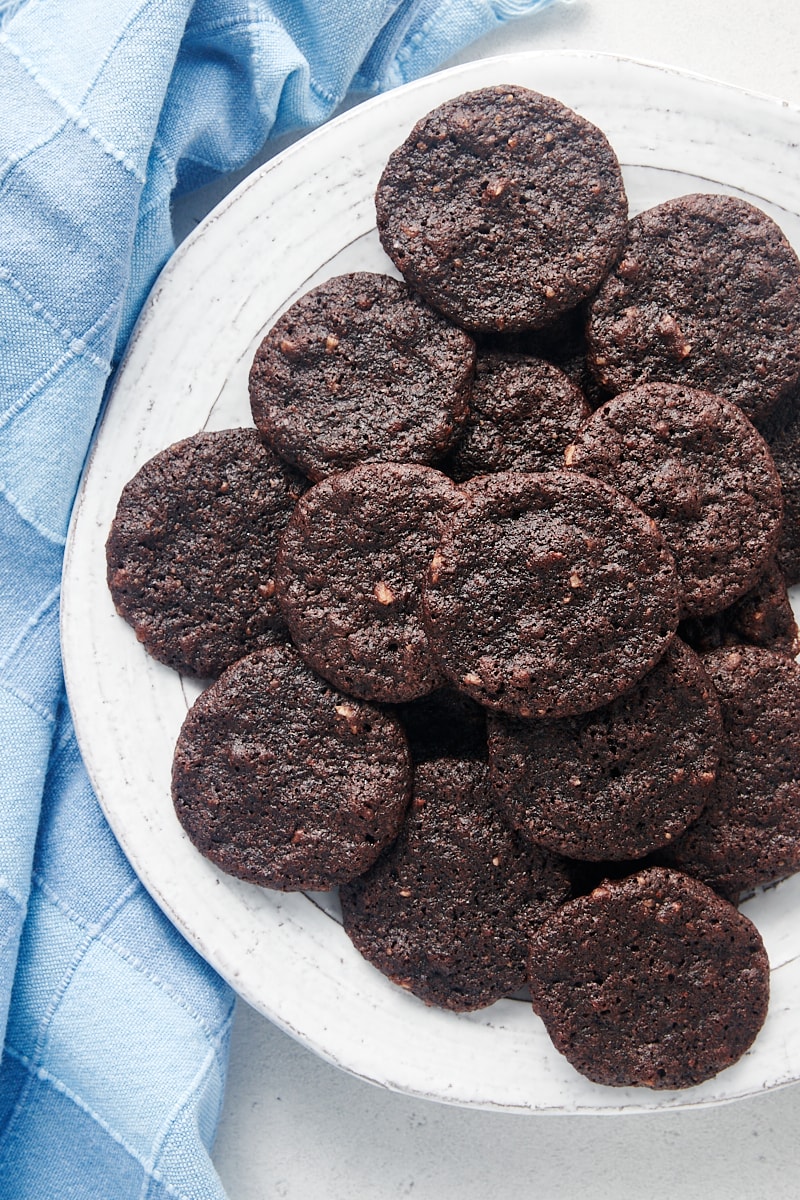 How to Store
These cookies will keep at room temperature for 4 to 5 days when stored in an airtight container.
Can This Recipe Be Frozen?
You can freeze these cookies for up to 3 months in an airtight container or freezer bag. Let them thaw at room temperature, or warm them in the microwave for a few seconds.
Another option is to portion out the dough on a parchment-lined baking sheet, pop it in the freezer until it's frozen solid, and place the dough in a freezer bag. You can bake the dough from frozen according to the instructions above, adding a few extra minutes to the baking time.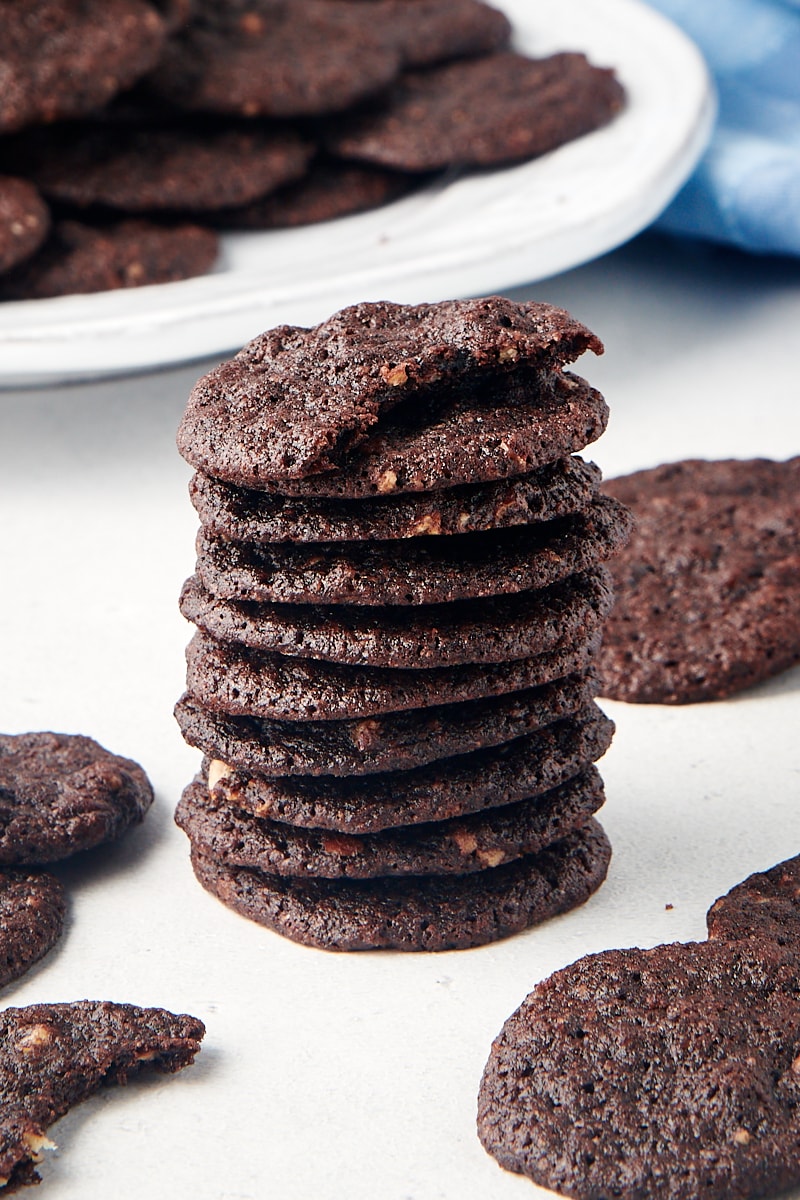 Find more cookie recipes in the Recipe Index.