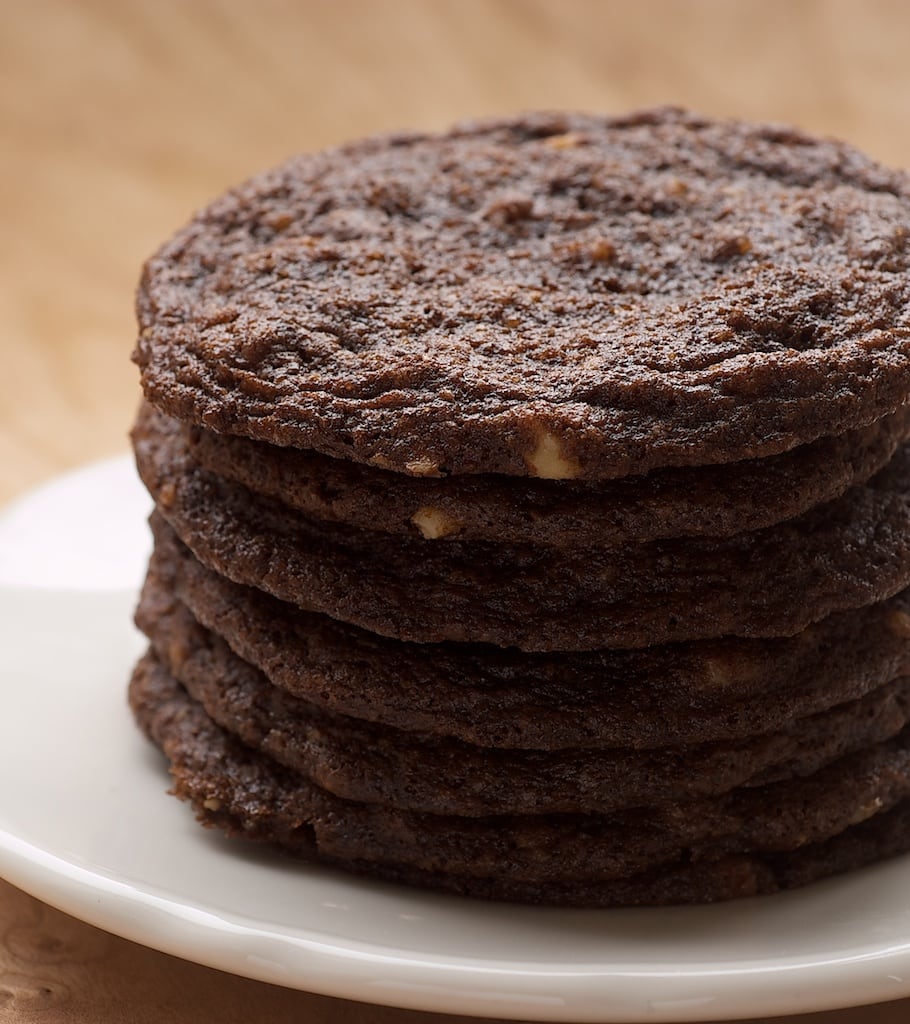 My grandmother loved baking. I think it's safe to say that is where I got my own love of baking. Dessert was generally not an option at her house – it was required. I only remember her having just a few cookbooks. She did, however, have a good-sized collection of recipes from family, friends, magazines, and newspapers. I have recently acquired her box of recipes. This is one from her collection, with a couple of minor adjustments.
These are big, soft, and (like their name) chewy cookies. They are also very rich. I think they would be exceptionally good with ice cream. Or maybe with some kind of icing between two of them, much like the Double Doozie of mall cookie shop fame. Anyway you serve them up, they're delicious.
Find more cookie recipes in the Recipe Index.