Cinnamon Oat Scones are a wonderfully delicious treat featuring simple flavors. Not too sweet and nicely soft, these scones are a great breakfast treat or afternoon snack.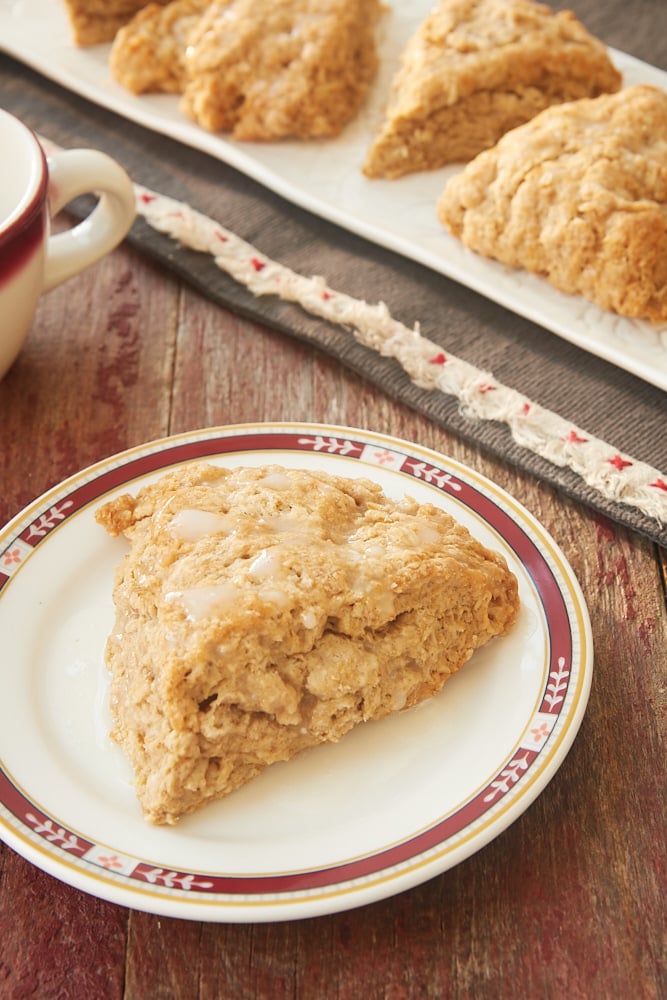 One of my favorite flavors is cinnamon. I find myself sneaking it into my baking whenever I can. It's often not front and center, but these Cinnamon Oat Scones are a really lovely way to feature cinnamon in a quick and easy treat.
These soft, not too sweet scones have a nice dose of cinnamon alongside plenty of oats for some chewiness. While they're perfectly delicious all on their own, you can add a simple, sweet glaze for a little more sweetness. The flavors are simple, but the taste is amazing. They taste a little bit like an oatmeal cookie in scone form.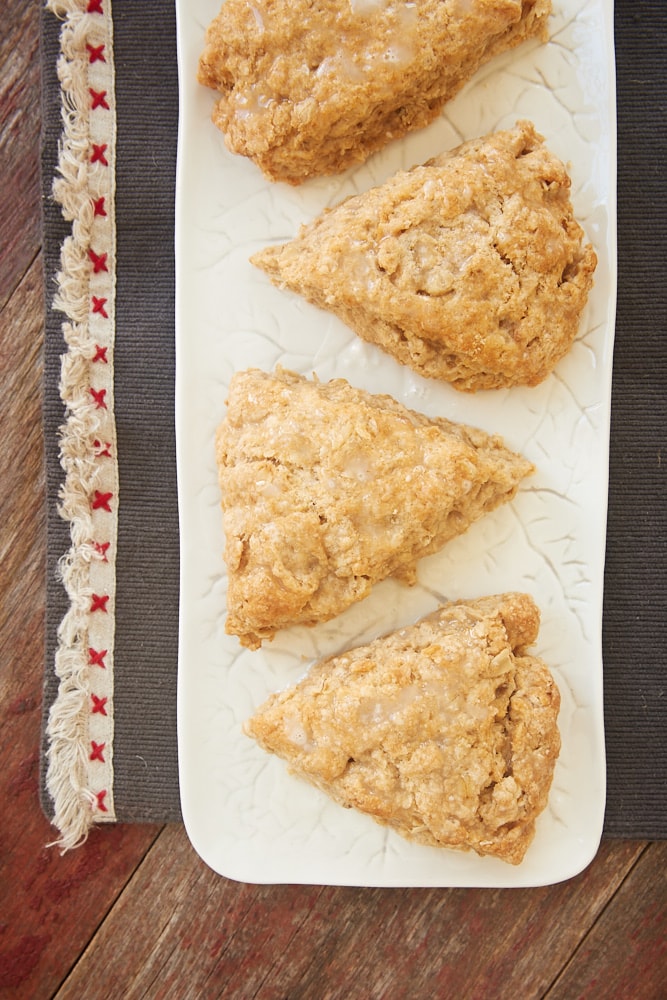 The simple glaze adds a nice bit of extra sweetness, but the scones are also really good without it. For something a little different, try skipping the glaze and serving with your favorite preserves or maybe something a little different like apple butter.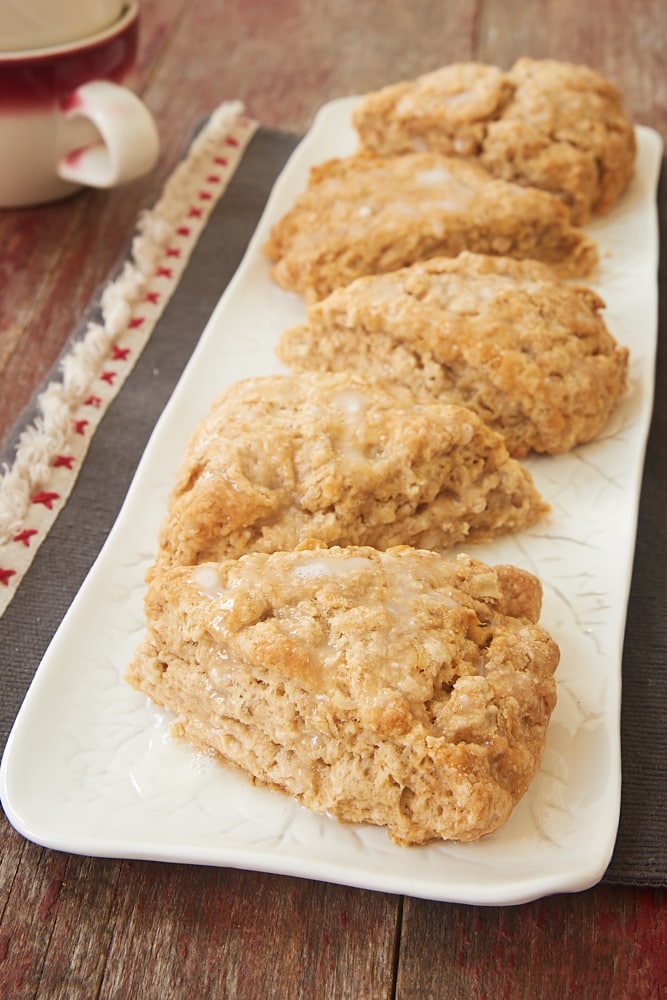 This is the kind of recipe to keep in mind for a simple breakfast treat, a brunch gathering, or just for snacking with your favorite coffee or tea. They're just the right amount of sweet, have a nice chewiness, and aren't too dry or tough like a lot of scones.
And, of course, one of the best things about these scones is how easy they are to make. Just one bowl and a few minutes of mixing, and they're ready for the oven! Add to that the fact that they're made with ingredients you're likely to have on-hand, and you just may find yourself making them again and again.
Find more breakfast recipes in the Recipe Index.
More Oat Scone Recipes
We are a participant in the Amazon Services LLC Associates Program, an affiliate advertising program designed to provide a means for us to earn fees by linking to Amazon.com and affiliated sites.