October 9, 2018
Cinnamon Oat Scones
Cinnamon Oat Scones are a wonderfully delicious treat featuring simple flavors. Not too sweet and nicely soft, these scones are a great breakfast treat or afternoon snack.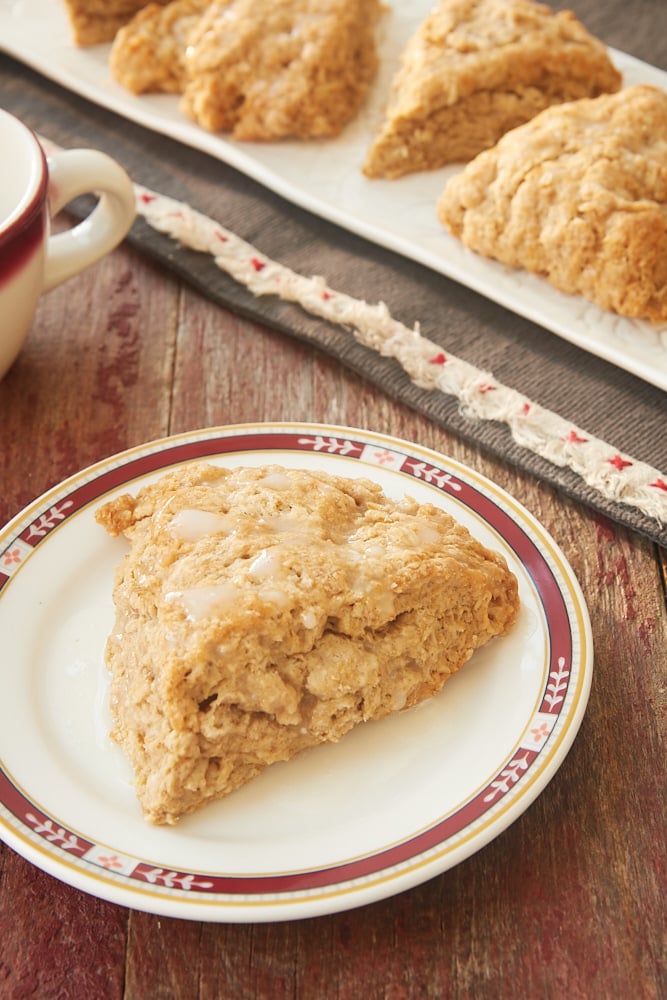 One of my favorite flavors is cinnamon. I find myself sneaking it into my baking whenever I can. It's often not front and center, but these Cinnamon Oat Scones are a really lovely way to feature cinnamon in a quick and easy treat.
These soft, not too sweet scones have a nice dose of cinnamon alongside plenty of oats for some chewiness. While they're perfectly delicious all on their own, you can add a simple, sweet glaze for a little more sweetness. The flavors are simple, but the taste is amazing. They taste a little bit like an oatmeal cookie in scone form.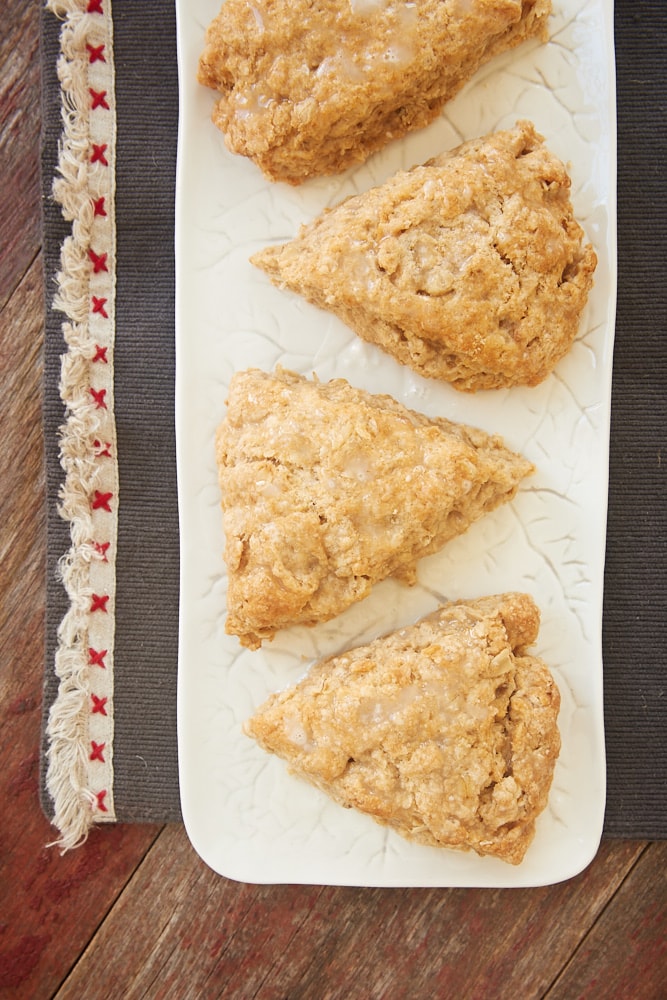 The simple glaze adds a nice bit of extra sweetness, but the scones are also really good without it. For something a little different, try skipping the glaze and serving with your favorite preserves or maybe something a little different like apple butter.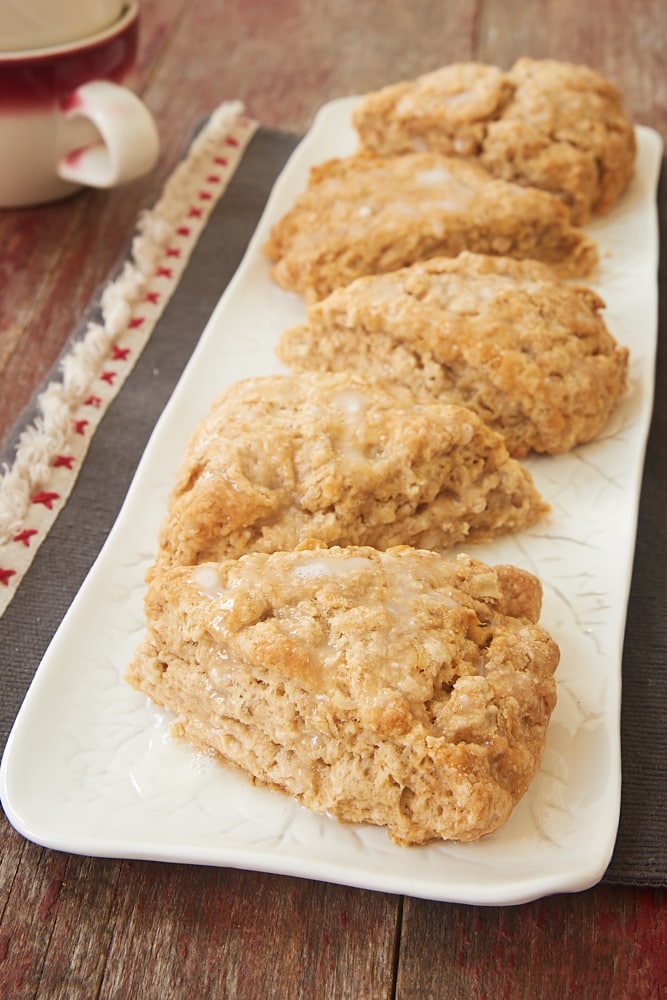 This is the kind of recipe to keep in mind for a simple breakfast treat, a brunch gathering, or just for snacking with your favorite coffee or tea. They're just the right amount of sweet, have a nice chewiness, and aren't too dry or tough like a lot of scones.
And, of course, one of the best things about these scones is how easy they are to make. Just one bowl and a few minutes of mixing, and they're ready for the oven! Add to that the fact that they're made with ingredients you're likely to have on-hand, and you just may find yourself making them again and again.
Find more breakfast recipes in the Recipe Index.
More Oat Scone Recipes
We are a participant in the Amazon Services LLC Associates Program, an affiliate advertising program designed to provide a means for us to earn fees by linking to Amazon.com and affiliated sites.
Cinnamon Oat Scones
Yield: 6 scones
Prep Time: 15 minutes
Cook Time: 20 minutes
These quick and easy Cinnamon Oat Scones are subtly sweet full of cinnamon and oat goodness!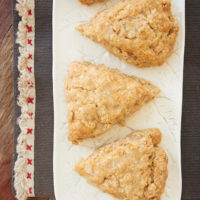 Ingredients:
For the scones:
1 & 3/4 (210g) cups all-purpose flour
1/2 cup (45g) old-fashioned rolled oats
3 tablespoons (38g) packed light brown sugar
1 teaspoon baking powder
1/2 teaspoon baking soda
1/4 teaspoon salt
2 teaspoons ground cinnamon*
1/2 cup (113g) unsalted butter, cold and cut into 1/2-inch cubes
1/2 cup (120ml) buttermilk
1/2 teaspoon vanilla extract or almond extract
For the glaze:
1/2 cup (55g) confectioners' sugar, sifted
1 to 2 tablespoons milk
Directions:
To make the scones:
Preheat oven to 400°F. Line a baking sheet with parchment paper.
Stir together the flour, oats, brown sugar, baking powder, baking soda, salt

 

and cinnamon.
Add the butter and use a pastry blender or a fork to mix until the largest pieces of butter are about the size of small peas.
Add the buttermilk and vanilla or almond extract, and stir just until combined.
Gather the dough into a ball and transfer to parchment-lined pan. Gently pat the dough into a disk about 7 inches in diameter. Cut into 6 wedges and separate each wedge so that there is about half an inch between wedges.
Bake 15 to 20 minutes, or until golden brown. Cool in pan on a wire rack.
To make the glaze:
Stir together the confectioners' sugar and 1 tablespoon milk. Add more milk, a small amount at a time, until the glaze is the desired consistency.
Drizzle the glaze over the scones before serving.
Notes:
*For a bigger cinnamon flavor, increase the cinnamon to 1 tablespoon.