A few years ago, I made Snickerdoodles for the first time, overcoming my strange childhood aversion to them. Since then, however, I don't recall baking them another time. That's certainly not due to any dislike of those lovely, cinnamon-y cookies. It's really just a consequence of having a baking blog. Recipes rarely get made multiple times.
While I may not have made Snickerdoodles again, I did find this recipe for them in bar form. If you are fan of all there is to love about Snickerdoodles – all that brown sugar and cinnamon – then you're sure to love these, too.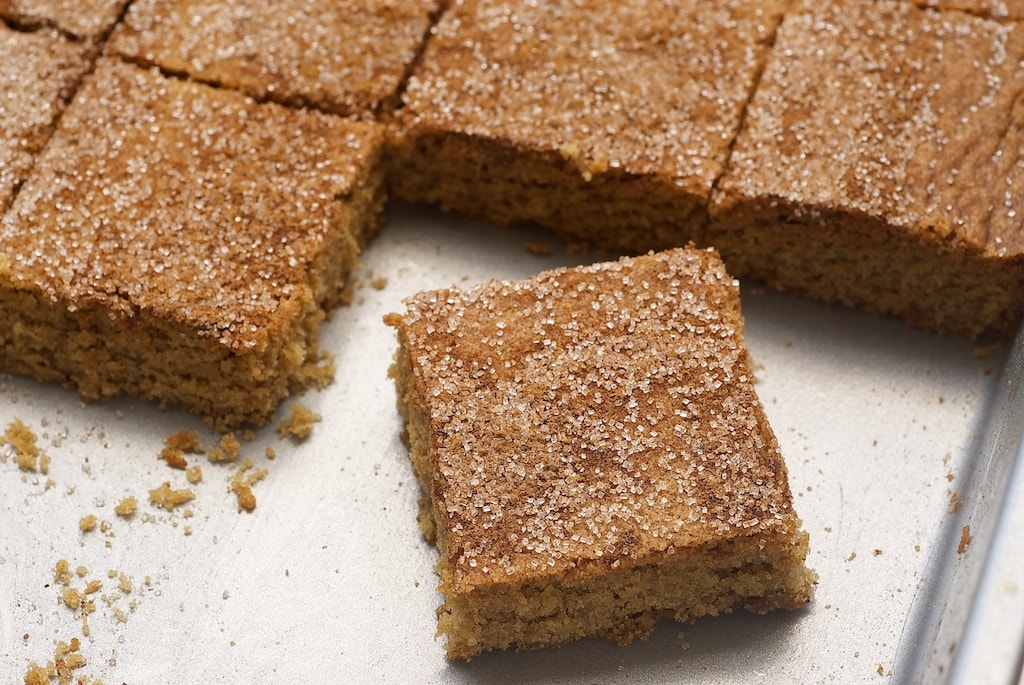 I must confess that while the original recipe suggests using a teaspoon of cinnamon-sugar for dusting on top of the baked bars, I used a good bit more than that. It's a matter of taste, so use however much you want. If you're making your own cinnamon-sugar, use sanding sugar for a little extra sparkle.
These bars are cake-like and delicate. The flavor is uncomplicated but not boring. Even with the extra cinnamon-sugar on top, they aren't overly sweet. And maybe the best part about them? You probably have everything you need to make them in your kitchen right now.