May 14, 2012
Snickerdoodle Bars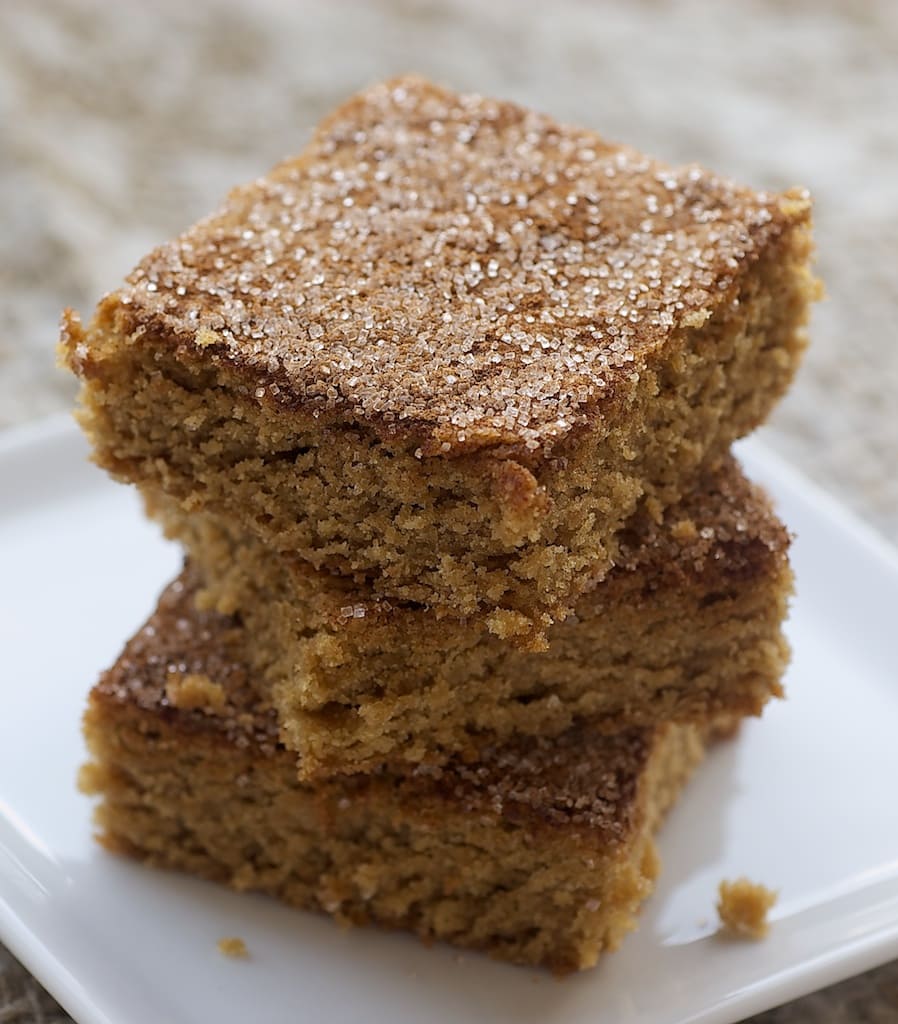 A few years ago, I made Snickerdoodles for the first time, overcoming my strange childhood aversion to them. Since then, however, I don't recall baking them another time. That's certainly not due to any dislike of those lovely, cinnamon-y cookies. It's really just a consequence of having a baking blog. Recipes rarely get made multiple times.
While I may not have made Snickerdoodles again, I did find this recipe for them in bar form. If you are fan of all there is to love about Snickerdoodles – all that brown sugar and cinnamon – then you're sure to love these, too.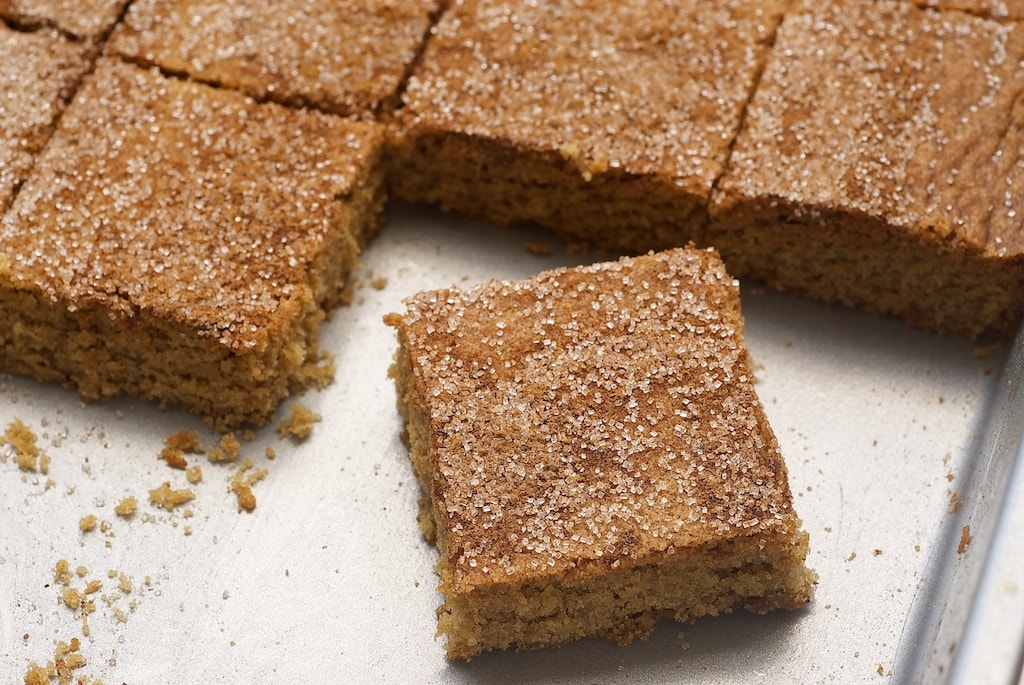 I must confess that while the original recipe suggests using a teaspoon of cinnamon-sugar for dusting on top of the baked bars, I used a good bit more than that. It's a matter of taste, so use however much you want. If you're making your own cinnamon-sugar, use sanding sugar for a little extra sparkle.
These bars are cake-like and delicate. The flavor is uncomplicated but not boring. Even with the extra cinnamon-sugar on top, they aren't overly sweet. And maybe the best part about them? You probably have everything you need to make them in your kitchen right now.
Snickerdoodle Bars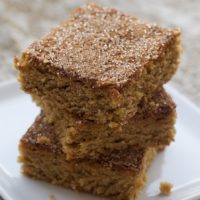 Ingredients:
1 cup unsalted butter, softened
1 cup dark brown sugar
1/2 cup granulated sugar
1/2 teaspoon baking soda
1/2 teaspoon cinnamon
1/2 teaspoon salt
2 large eggs
1 teaspoon vanilla extract
2 & 1/4 cups all-purpose flour
cinnamon-sugar*
Directions:
Preheat oven to 350°. Grease a 9″x 13″ baking pan.
Using an electric mixer, beat butter, brown sugar, and sugar until fluffy. Add baking soda, cinnamon, and salt, and mix until combined. Add eggs and vanilla, and mix just until combined. Add flour, mixing on low speed until combined.
Transfer dough to prepared pan, spreading evenly. Bake 30 minutes, or until set and lightly golden.
Sprinkle warm bars with cinnamon-sugar. Cool completely before cutting into bars.
Notes:
*To make your own cinnamon-sugar, combine 1/2 cup sugar and 1-2 tablespoons cinnamon. Store in airtight container.