White Chocolate Raspberry Bundt Cake features sweet raspberries in a soft, moist cake that's topped with white chocolate ganache. Delicious!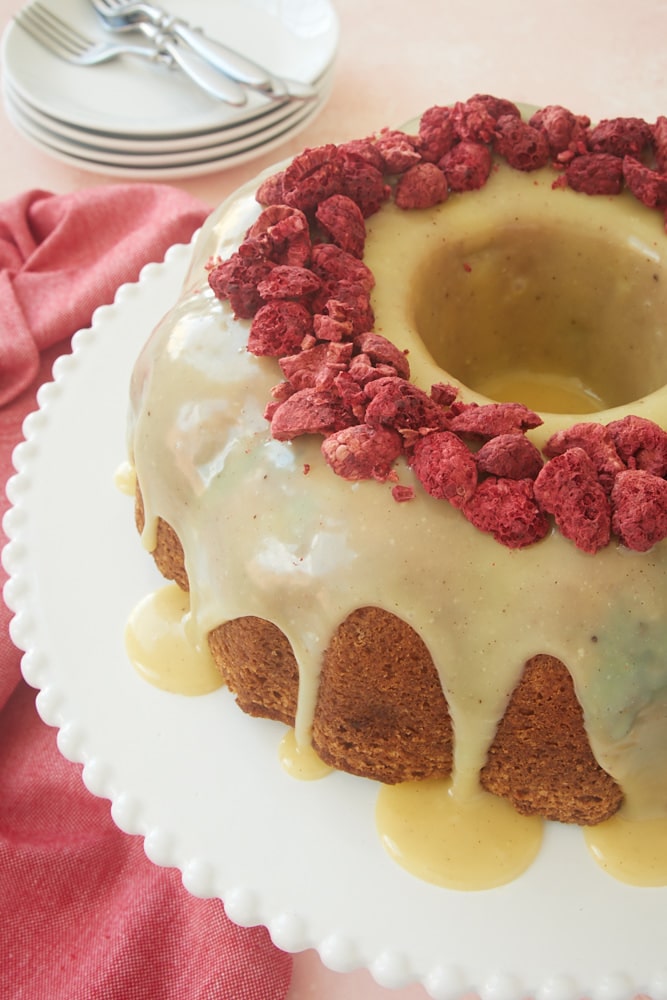 I feel like raspberries get a little lost in the berry season spotlight. I know I'm guilty of showing a preference for blueberries and strawberries. But raspberries should definitely not be missed!
This White Chocolate Raspberry Bundt Cake celebrates those sweet raspberries by adding them to a simple cake that's flavored with a bit of lemon. Top that off with plenty of white chocolate, and you've got yourself a beautiful and delicious dessert!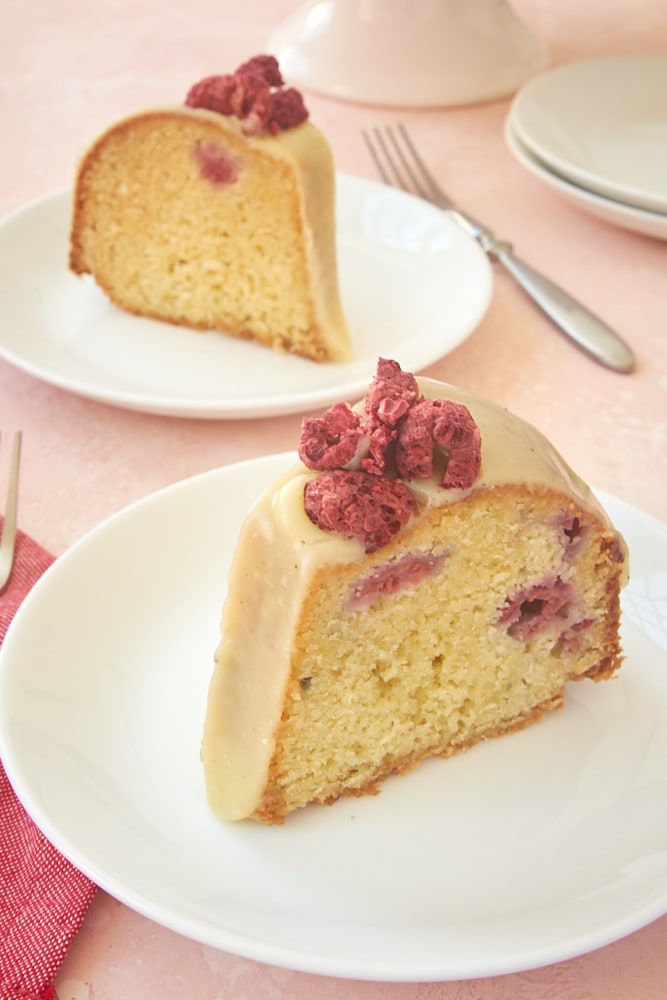 The base cake of this beauty is so, so good. It's nicely soft and moist while still being sturdy enough to hold all those raspberries. You can thank sour cream for contributing to the thickness of the batter. The presence of sour cream also adds a bit of an acidic component to work with the sweetness of the berries and the topping.
The cake's topping is a simple two-ingredient white chocolate ganache. As you likely have experienced first-hand, white chocolate doesn't melt as easily as regular chocolate, so be more mindful of your process when making the ganache. When it's time to stir, start with a small circular stirring motion in the center and gradually work your way out in bigger circles until the ganache is smooth. It's a little fussier than making a standard chocolate ganache, but it's necessary to get the right consistency.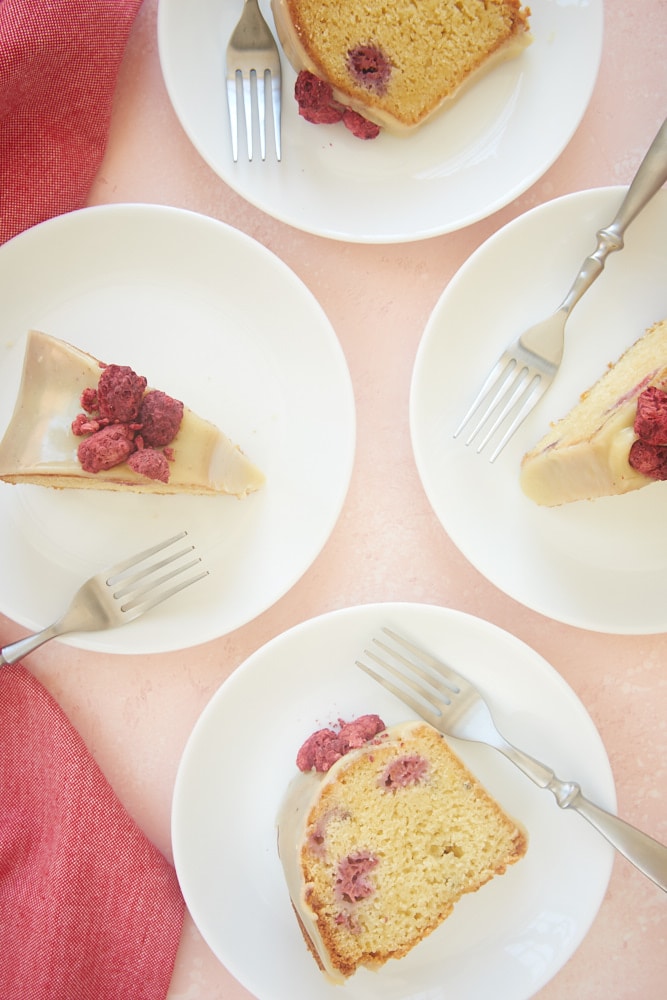 For a burst of color, I like to top this cake with chopped freeze-dried raspberries. They're a fun garnish that adds an interesting crunch and even more raspberry flavor. You could also crush them and use the powder as garnish. Look for freeze-dried fruits alongside the dried fruits in your supermarket.
You can, of course, skip any extra garnish and just enjoy the cake and glaze. Or how about adding some chopped nuts like almonds or pecans? Fresh raspberries are a great garnish, too. If you go that route, I recommend garnishing just before serving.
However you serve this beautiful White Chocolate Raspberry Bundt Cake, I hope you'll enjoy it as much as we do. It's such a great dessert that takes advantage of fresh berries this time of year!
Find more cake recipes in the Recipe Index.
More Raspberry Recipes