The sweet and tart bite of cherries make these Cherry Chocolate Chip Cookies anything but ordinary!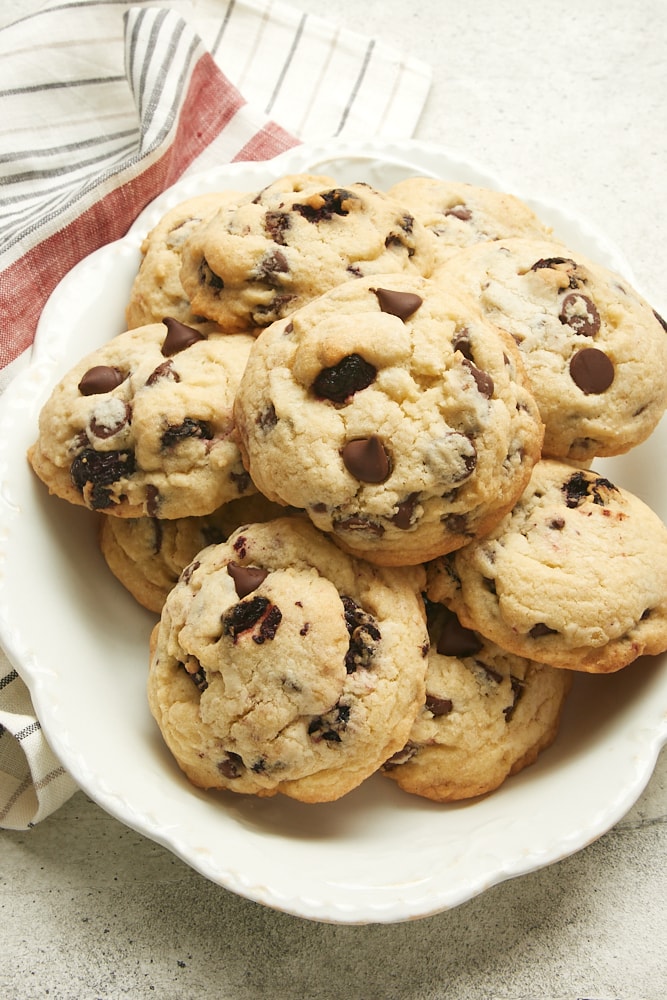 Recently, we were craving chocolate chip cookies in a big way. But as is my tendency, I wanted to make something a little different. Spying some freeze-dried cherries in my pantry, I knew instantly that they would be a perfect addition!
I love to bake with freeze-dried fruits. They're a wonderful way to add fruit to your baked goods without adding all the moisture that usually comes with fresh fruits. They've become much more commonly stocked in stores, too. Look for them alongside the dried fruits.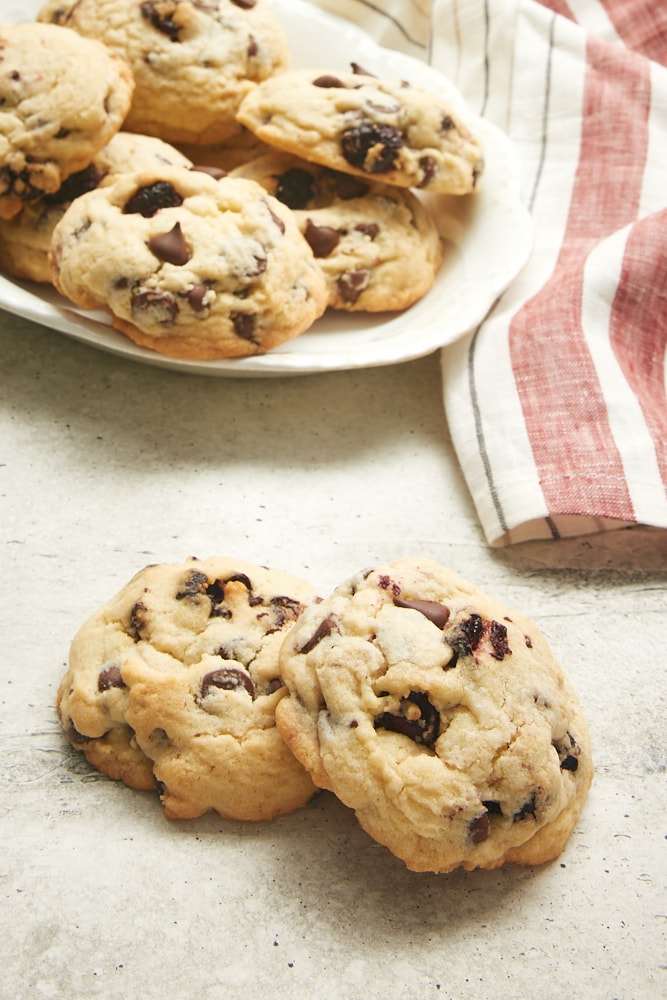 And speaking of dried fruits, you can certainly substitute dried cherries in these cookies if you like. The flavor and texture will be different, but they'll still make a very tasty cookie.
Behind all the cherry excitement here is just a really good chocolate chip cookie. This is a variation of a cookie I make quite often. These cookies have just a touch of crispiness on the outside, and the centers are so wonderfully soft.
I like to make these cookies large because of the size of the cherries. If you prefer smaller cookies, you should consider chopping the cherries so that they'll work more nicely with a smaller size.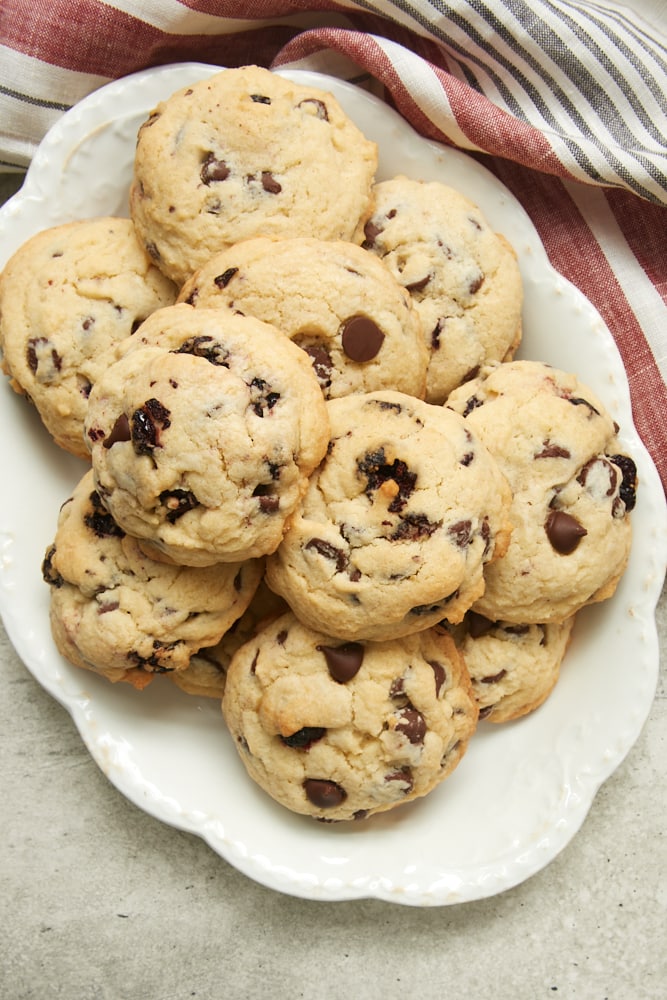 You can also adjust the ratio of chocolate chips to cherries if you like. I prefer going a little heavier with the chocolate, but feel free to dial that back and add more cherries.
These Cherry Chocolate Chip Cookies are such a lovely twist on traditional chocolate chip cookies. That little bite of cherry flavor is just such a fantastic complement to all of that chocolate!
Find more cookie recipes in the Recipe Index.
More Chocolate Chip Cookie Recipes