This from-scratch Yellow Bundt Cake with Dark Chocolate Ganache is a wonderful celebration dessert for birthdays and more!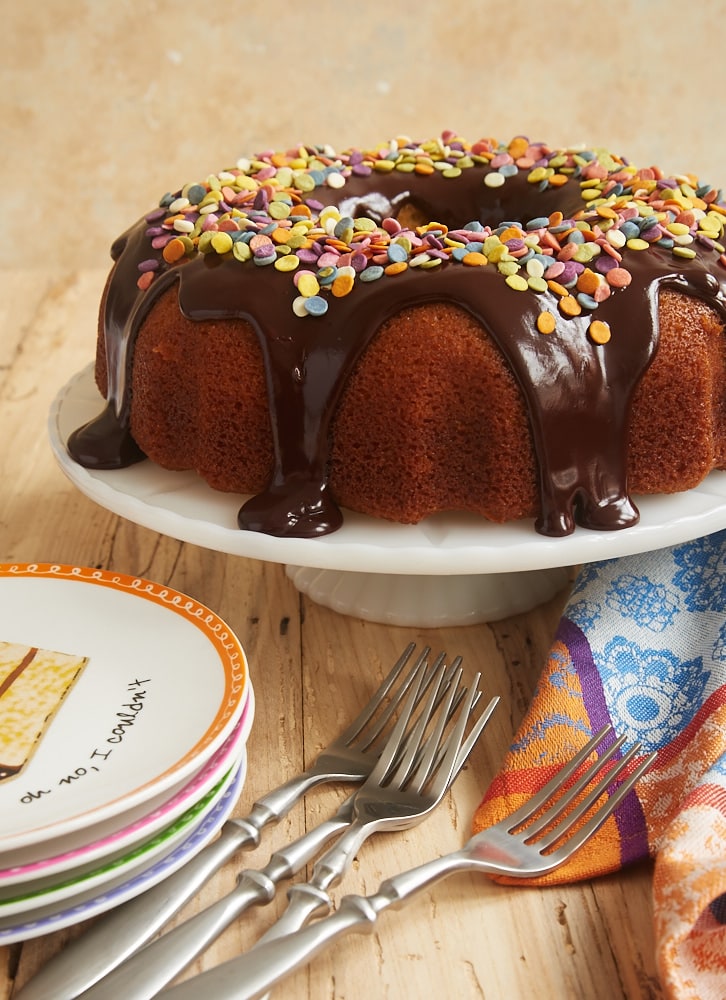 We're celebrating Quinn's birthday this week, so I have special occasion desserts on my mind. A dessert doesn't have to be complicated to be worthy of a celebration. This beautiful, happy Yellow Bundt Cake is certainly proof of that.
The cake itself is a simple yellow Bundt cake that's perfectly sweet with a wonderful texture. It's sturdy yet soft and moist. Topping it off is an embarrassingly easy dark chocolate ganache. The whole package is a combination of straightforward flavors that's sure to be a crowd pleaser.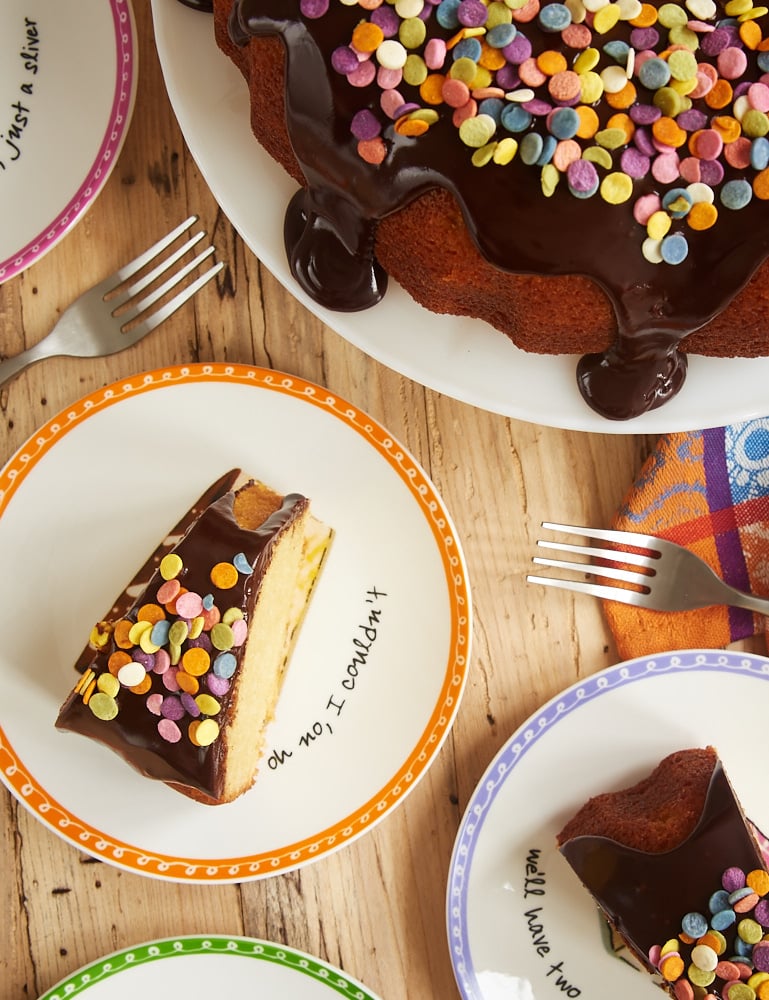 I'm not really the type of baker that makes overly decorated desserts. I think they're beautiful, but they're just not my thing. Luckily, all the accessorizing this cake needs is a generous application of sprinkles! I'm absolutely smitten with the sprinkles on this cake. I just love those colors! The fact that they're not colored with chemicals is pretty great, too.
As an alternative to sprinkles, try topping this cake with toasted nuts, coconut, toffee bits, or whatever else you like. Or leave it unadorned for a simpler presentation.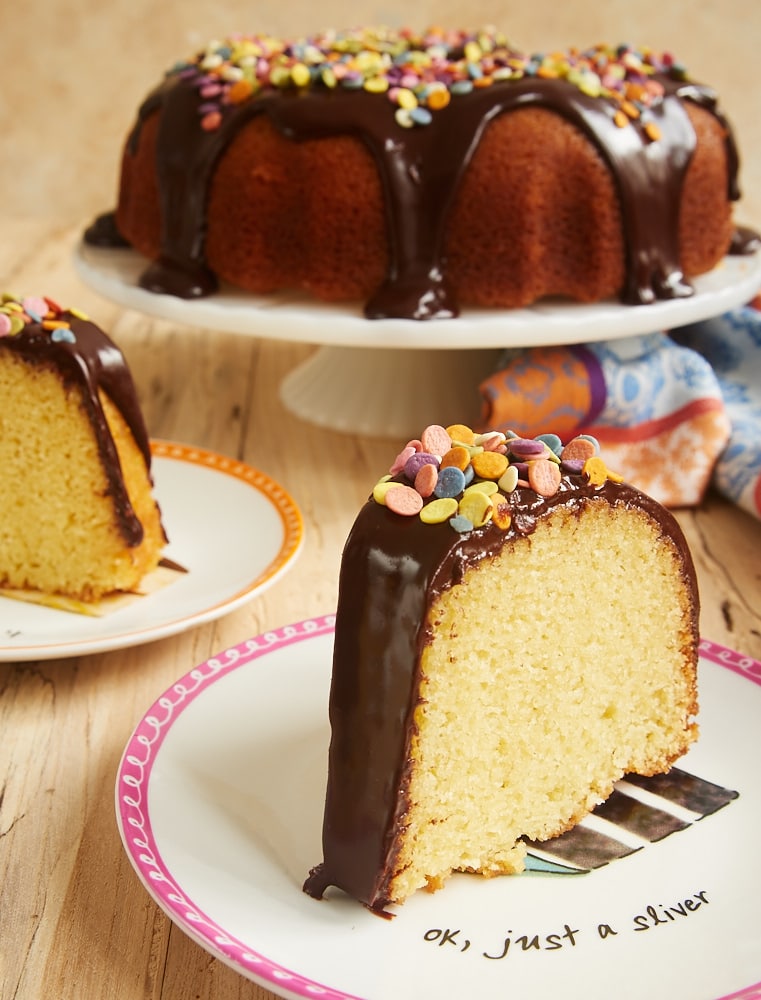 As is the usual case with ganache, this one is beyond simple to make. Just chop some chocolate, heat some cream, and combine. I like to add just a bit of corn syrup to make the ganache shiny and sturdy. If you prefer, you can omit it.
This is just the kind of cake to serve a crowd. The flavors are pretty much guaranteed to be a hit. Plus, it's such a happy cake, isn't it? It's certainly one of my go-to cakes for a simple celebration.
Find more cake recipes in the Recipe Index.
More Beautiful Bundt Cake Recipes