Peach Hand Pies are the grab-and-eat treat for peach lovers! You'll crave these all summer long!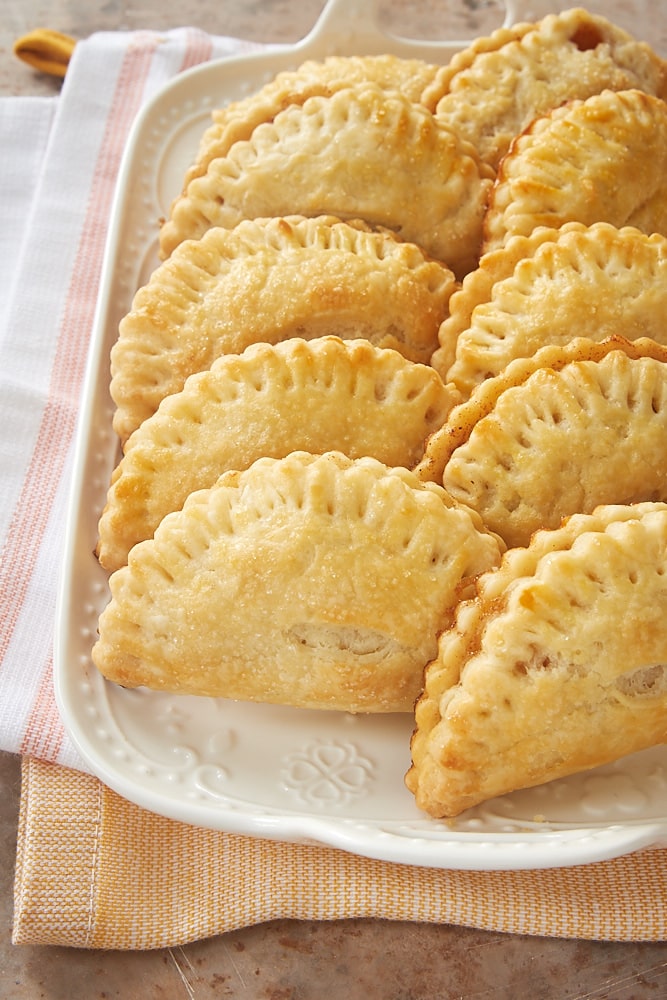 It's just not summer without peaches. My first thoughts usually turn to peach cobbler when I have fresh peaches, but it's also fun to break up baking routines with something a little different.
Peach Hand Pies are my latest peach obsession. They are a delightful and delicious combination of sweet peaches and a soft, flaky pastry. They've got some other things going for them, too. They're easy to make and also wonderfully portable for your summer picnics and cookouts.


These Peach Hand Pies are great for a grab-and-eat treat. No slicing and serving. Just set them out and let everyone help themselves. That leaves more time for you to enjoy yourself and your family and friends!
The pastry in this recipe is my favorite for hand pies. The cream cheese gives it a lovely flavor and texture, and it's just so, so easy to make. It literally comes together in seconds. If you prefer to use a traditional pie crust, just substitute your favorite double crust recipe.
The filling is a simple one that you can toss together quickly. It starts with peaches, brown sugar, and cinnamon. I also like to add almond extract with the peaches for a little extra flavor. You can opt to use vanilla or another extract if you like, or omit it for an even simpler filling.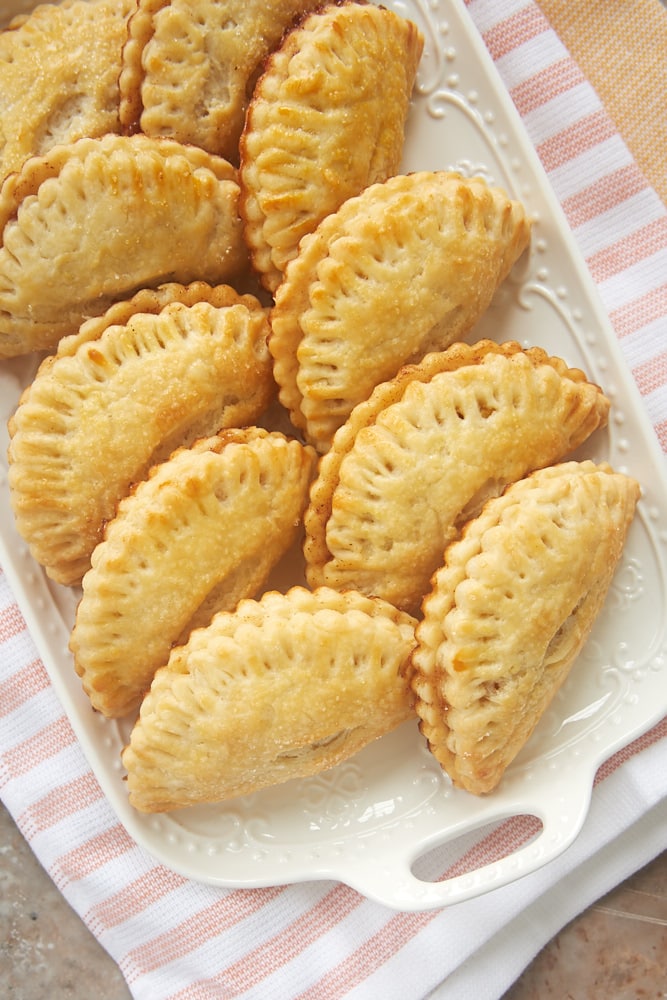 When filling these pies, be sure not to over-fill them, or you can end up with a mess. Too much filling means that the pies won't seal well, which can lead to leaks and perhaps even pies that become unsealed during baking.
For sealing, I like to dab just a bit of water around the edges of the crust. That will help it hold together a little better when you fold over the crust and press the edges together. Then use a fork or some other implement to seal the pies further. And don't forget to cut the vent in the top to allow steam to escape!
I hope you'll add these sweet little Peach Hand Pies to your summer baking plans. They're such a great sweet treat for peach lovers!
Find more pie recipes in the Recipe Index.
More Hand Pie Recipes