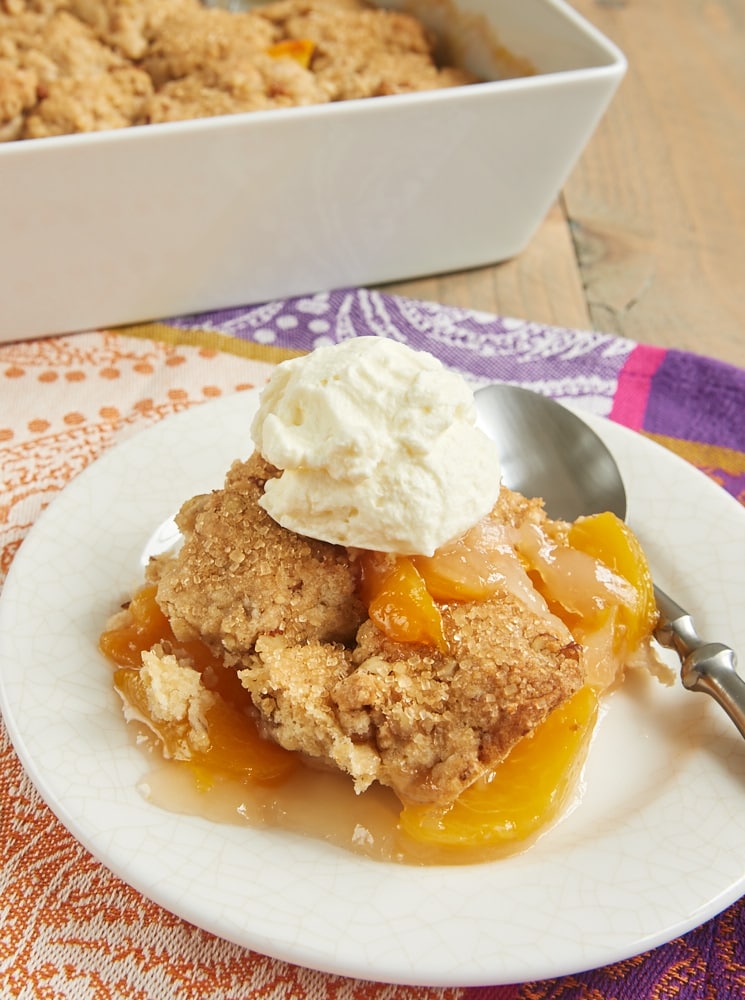 Peach Cobbler is such a Southern dessert staple. There's no telling how many servings of it I had in all the years I lived in Mississippi. So many summer meals ended with a serving of it alongside some vanilla ice cream. It's certainly less prevalent in New York, so I just make my own when the craving strikes!
For a little twist on the traditional, this recipe features one of my favorite flavors – ginger! I have become completely enamored with ginger sometime in the last few years. We use it often in cooking, but I also love the hint of spicy flavor it adds to desserts. I just couldn't resist adding a bit to some sweet peaches!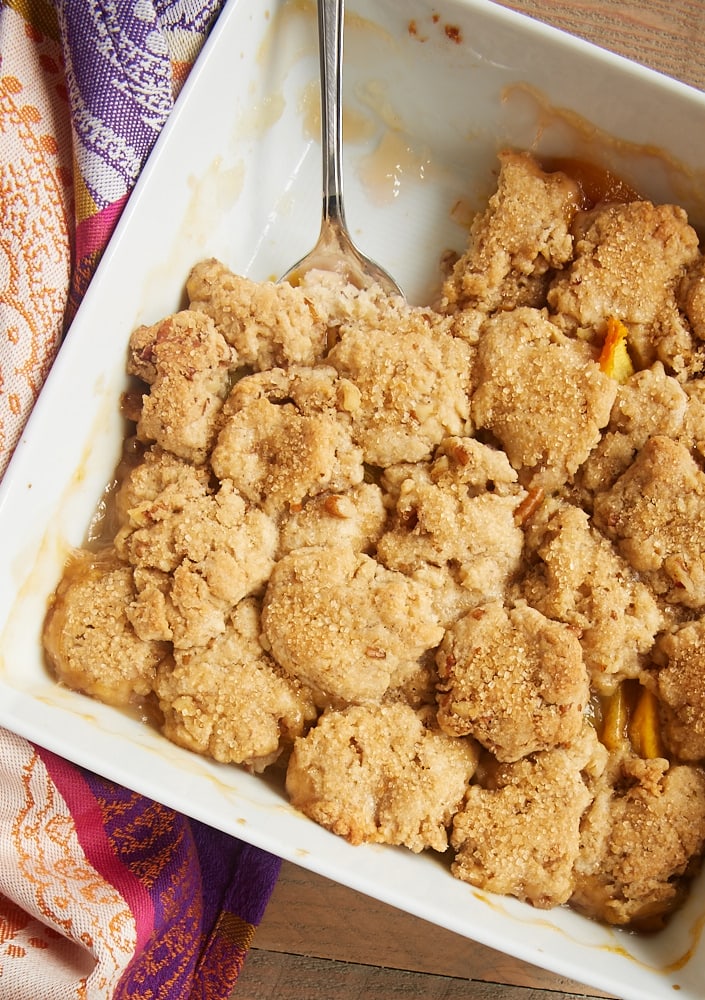 When I bake with a blend of spices (like Chai Spice Bundt Cake or Spiced White Chocolate Blondies), I don't hesitate to use ground ginger. But for this recipe, I recommend using fresh ginger for the best flavor. Ground ginger just doesn't give you quite the same taste. Luckily, fresh ginger is usually easy to find and relatively inexpensive. And you can store it for quite a while in the freezer. Just take it out and grate what you need!
I'm also a big, big fan of this cobbler's topping. I first used a brown sugar biscuit topping on a cobbler with another favorite, Brown Sugar Apple Cobbler. Changing the regular sugar to brown sugar makes such a big difference! The flavor is the perfect complement to the sweet, slightly spicy filling.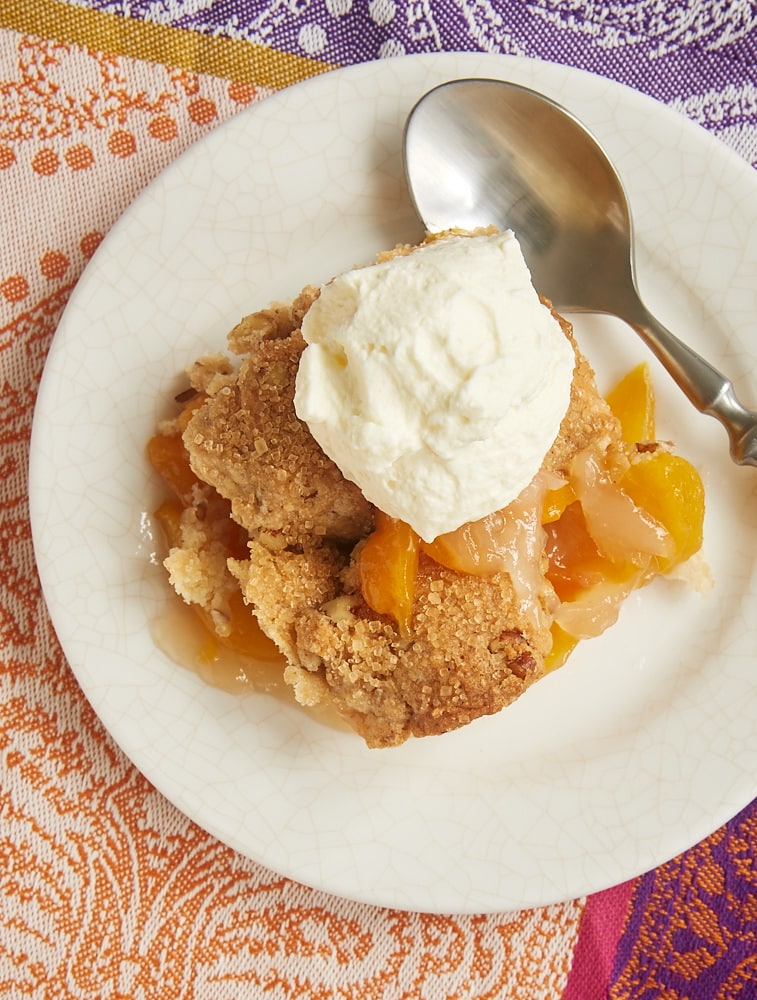 I must say that of all the Peach Cobbler variations I've tasted, this one is my favorite. The flavor is just amazing! My favorite way to serve it is warm with some sweetened whipped cream. But whether you eat it that way, at room temperature, with ice cream, or straight out of the refrigerator, it's all good!
Find more delicious cobblers, crips, and crumbles in the Recipe Index!
More Peach Desserts
Video Tutorial: Ginger Pecan Peach Cobbler