Ginger Lemon Hand Pies feature lovely lemon flavor in a small package!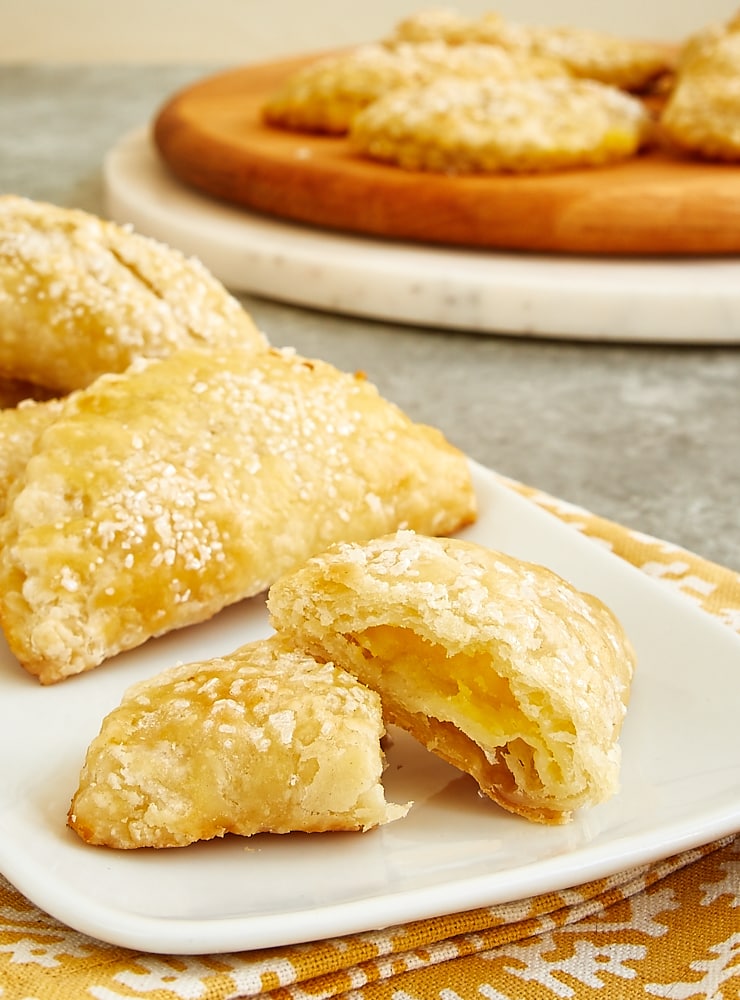 As much as I love simple flavors, there are times when the addition of just one little ingredient can take the ordinary into spectacular territory. One of my favorite examples of that is lemon and ginger. I'm quite the fan of lemon treats, but sometimes adding a hint of ginger makes them even better.
In my list of recipe ideas, I had at some point written down lemon hand pies. As I started working through the details, I decided this was a perfect opportunity to add a little ginger twist to these lemony pies.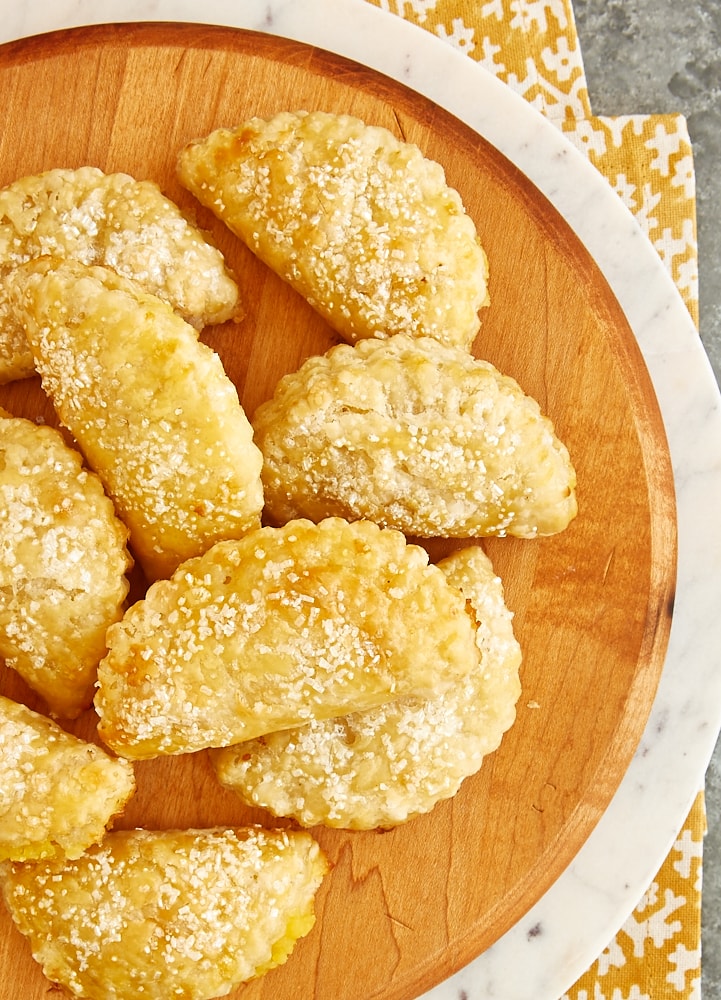 To fill these pies, you just need lemon curd. That's it! You can certainly use store-bought, but I like to make my own. I use my go-to lemon curd recipe but with a slight variation. The addition of just a bit of crystallized ginger adds a little extra flavor that I find irresistible. It's just a subtle addition that you'll likely taste more in the finish than as you're taking a bite.
Tips for Success
Feel free to substitute your favorite pie crust recipe. You'll need enough for a double crust 9-inch pie.
Use homemade or store-bought lemon curd. If you make the lemon curd recipe below, you won't need all of it for these pies. In fact, you'll have a good bit left over. You can store it covered and refrigerated for a couple of weeks. Use it as a topping on your favorite muffins, bagels, toast, and more.
Be sure not to overfill the pies. If a little bit of the curd seeps out, that's fine. More than that, and you'll have a mess. Be sure to line your pans as a precaution for spills.
Change the size and shape if you like. I make these hand pies simply by cutting rounds of pie crust, filling, and folding over to form half circles. You can, of course, change up the shape and size of them as you like. Just keep in mind that you may need to adjust the amount of filling per pie and you may get a different yield.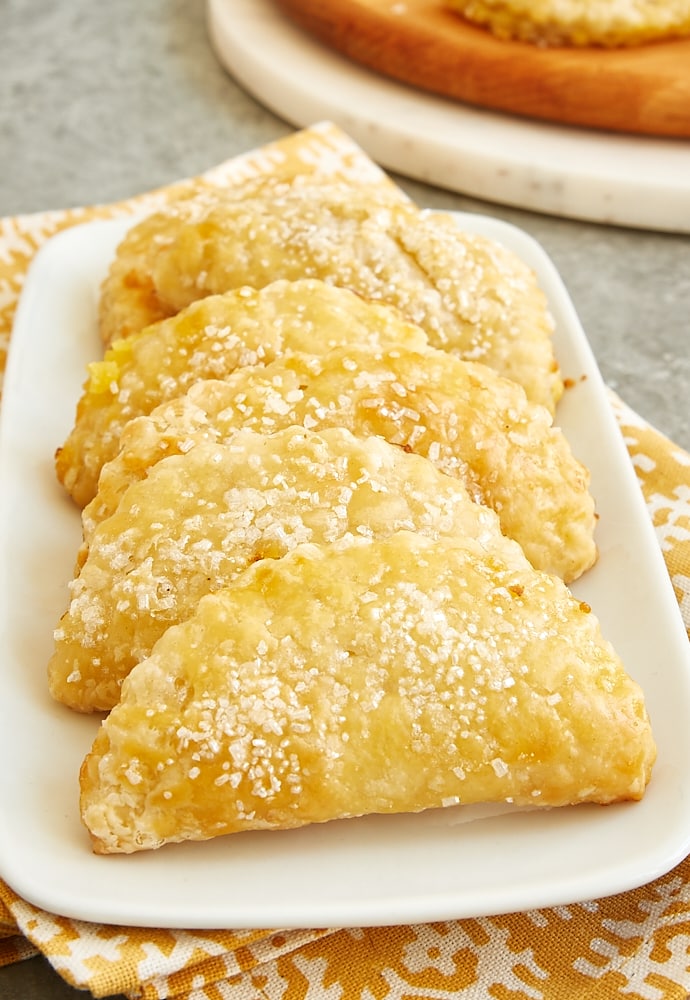 These lovely little Ginger Lemon Hand Pies are such bright, happy, sweet treats. They're perfect for a spring or summer celebration, or for when you want to add a little fresh flavor to cooler days.
Find more pie recipes in the Recipe Index.
More Hand Pie Recipes
Find more pie recipes in the Recipe Index.