Chocolate Chip Cream Cheese Hand Pies feature a sweet cream cheese filling filled with chocolate chips!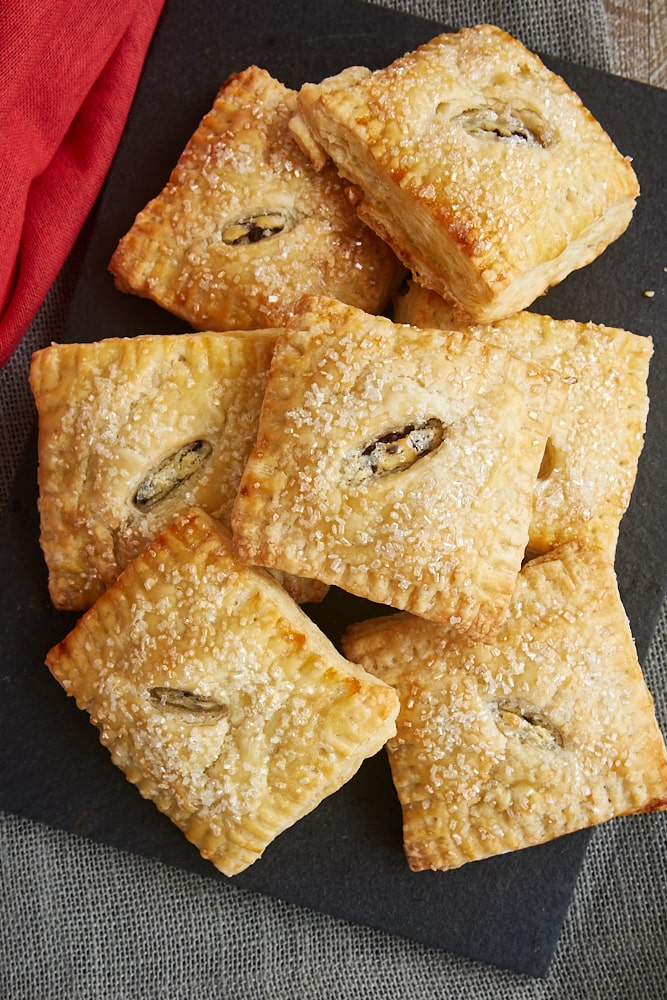 As much as I love pie, I have a soft spot for handheld pies. They're easier to serve, far more portable, and, well, much more adorable.
These little pies are filled with a super simple filling made mainly of sweetened cream cheese and chocolate chips. It's like having a little bit of cheesecake and a little bit of pie all at the same time!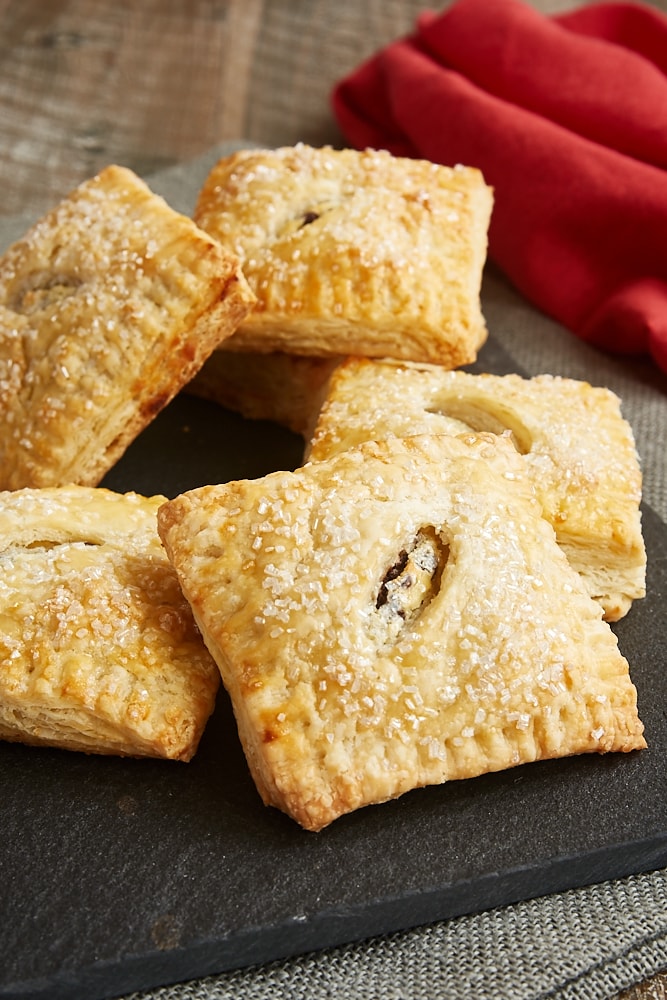 If you're a big fan of pie crust, then you'll like the high crust to filling ratio of these pies. You'll get two layers of crust around that sweet filling. I used my standard butter pie crust to make these pies. (You can certainly substitute your favorite recipe for a double 9-inch pie crust.) I added just a bit more sugar than usual to make the pies a little sweeter.
As you can see, I made these pies square. They're roughly 3 inches square for a nicely sized portion. You can, of course, make them in a different shape or size. Just keep in mind that making a change will alter the yield. Be sure to adjust the amount of filling per pie, also, if you alter the shape or size.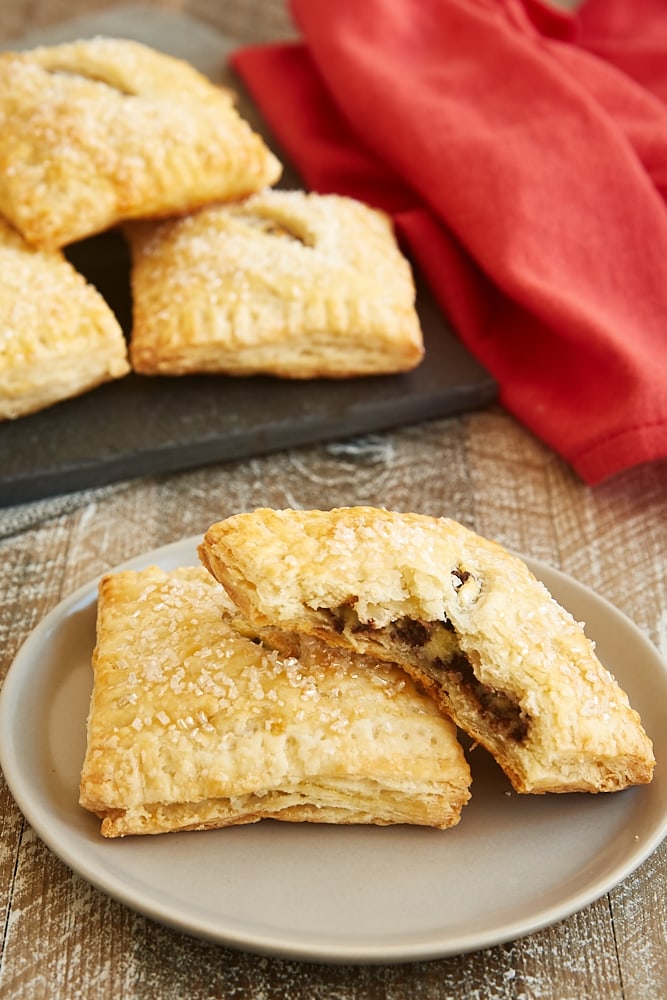 My one bit of warning for making these pies is not to overfill them. If they have so much filling that they don't seal well, they won't hold together. It is far better to have a little leftover filling than have a baking pan covered in a whole lot of filling that leaked out of the pies.
In the spirit of full disclosure, I must say that making hand pies can be more labor intensive than making a standard pie. But my love for these little pies makes it worth every minute of kitchen time. One bite of the light, flaky crust plus that sweet, chocolate-y filling will have you sold, too!
Find more pie recipes in the Recipe Index.
More Hand Pie Recipes