It's been a while since I baked anything using chocolate and peanut butter. While I do believe variety is a good thing, I also believe with absolute certainty that the combination of chocolate and peanut butter is a very, very good thing.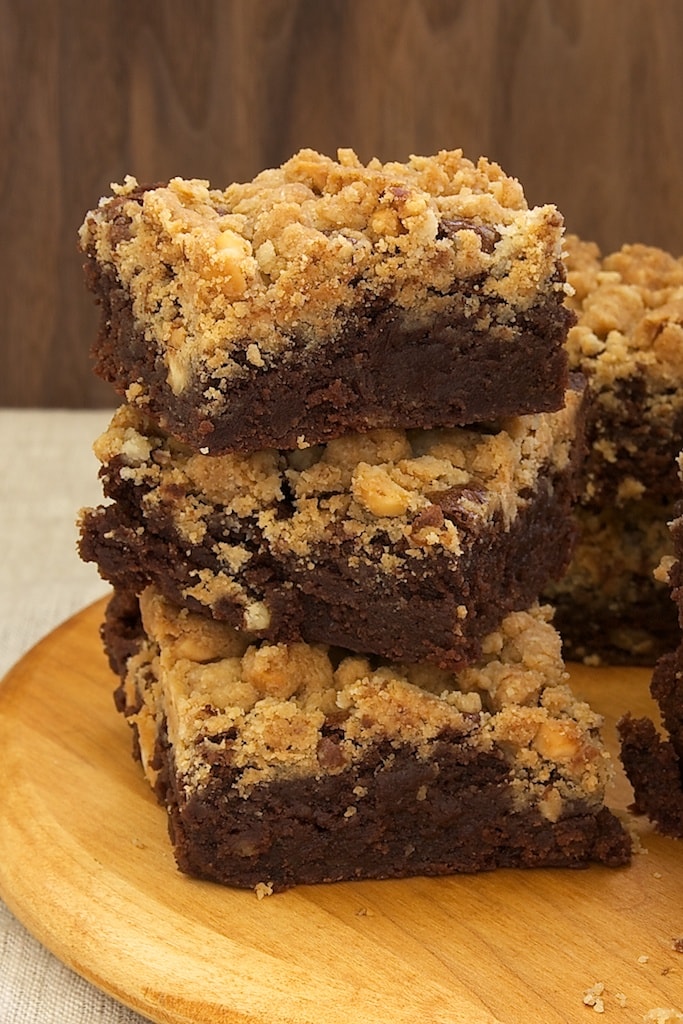 I've made peanut butter brownies many times, but these are different from any of those. The difference? Streusel. Not just any streusel. Peanut butter streusel. I'm pretty sure that's a new one for me.


That sweet, nutty peanut butter streusel tops off a dark, cakey brownie for quite the chocolate-peanut butter experience.
I do recommend using crunchy peanut butter for the streusel to give it a little crunch. If you don't have that, you can always mix in a tablespoon or so of chopped roasted peanuts.
I'll pretty much take chocolate and peanut butter in most any combination. But, one of my favorite things about these bars is that you get a layer of each. That way each flavor gets its own little moment to shine while you devour your brownie.
Find more brownie recipes in the Recipe Index.