A while back, I purchased a couple of doughnut pans. I baked a quick, experimental batch of doughnuts, and then put the pans in a cabinet. Then, the old out-of-sight-out-of-mind thing kicked in and those poor pans sat abandoned for far too long.
Recently, during a kitchen cabinet purging, I rediscovered those pans and promptly put on my doughnut thinking cap. After some thinking, I decided to go with an old favorite combination – peanut butter and jelly.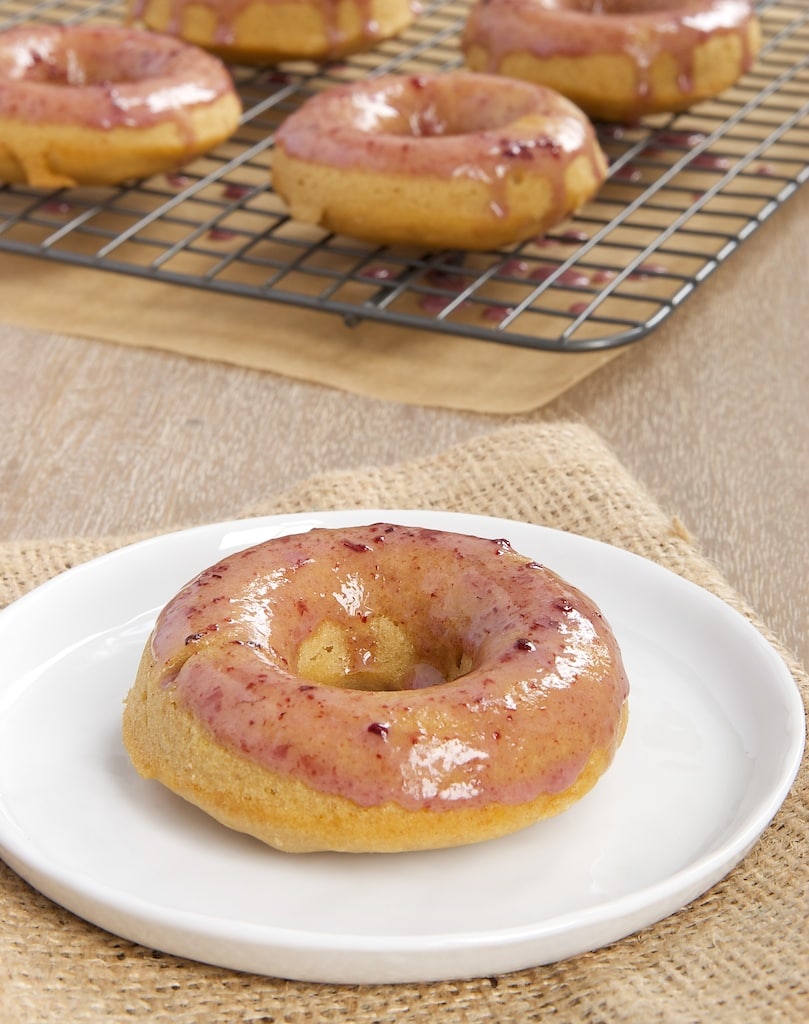 The doughnuts themselves are sweet and nutty, with just the right amount of peanut butter flavor. The glaze is your basic confectioners' sugar-milk combo sweetened up with jelly.
When it comes to pairing peanut butter with jelly, I usually prefer grape or strawberry. I used strawberry preserves for the ones you see here. But, you can make these with your favorite fruit variety. What's your favorite jelly to pair with peanut butter?
We are a participant in the Amazon Services LLC Associates Program, an affiliate advertising program designed to provide a means for us to earn fees by linking to Amazon.com and affiliated sites.
This recipe was originally developed for Go Bold with Butter, where I am a paid contributor.