These Mini Chocolate Pound Cakes are dense, rich, moist, and perfectly portioned for a party. Even better, they come complete with a rich butterscotch glaze that you'll want to eat with a spoon!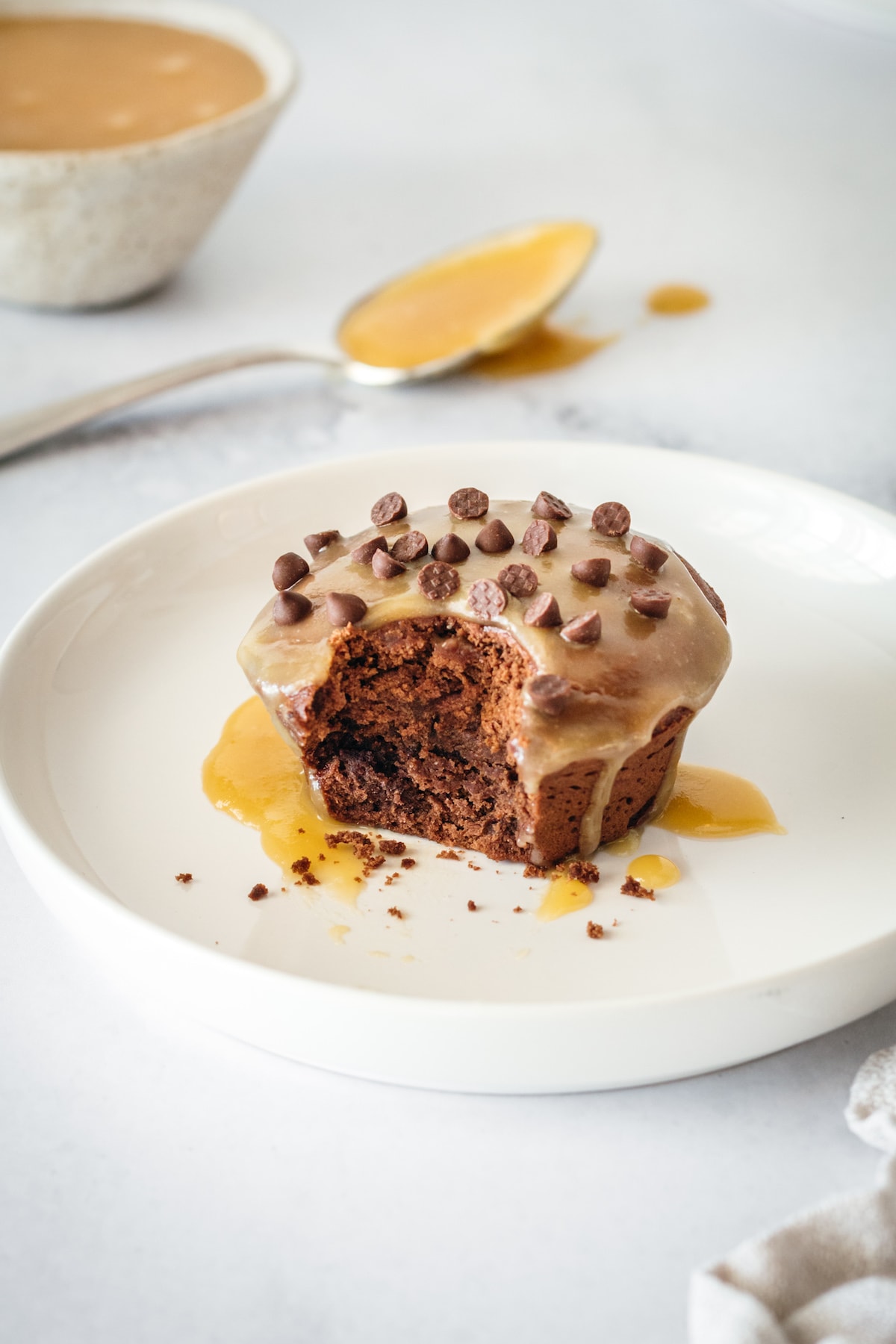 Mini Chocolate Pound Cakes with Butterscotch Glaze
Did you know that pound cake gets its name because it was originally made with a pound of flour, a pound of butter, a pound of eggs, and a pound of sugar? While this recipe doesn't quite have those proportions, you get the idea here: pound cake is pretty dang rich and dense. As it should be! Along with all that denseness comes a moist, tender crumb and a lovely browned outer layer that can only be described as irresistible.
Since pound cake is so rich, you'll appreciate that this recipe divvies them up into individual portions. If you have a sweet tooth, a mini pound cake is just the right size for an afternoon pick-me-up. They're also a great addition to a holiday dessert table, or for serving at any get-together, any time of year!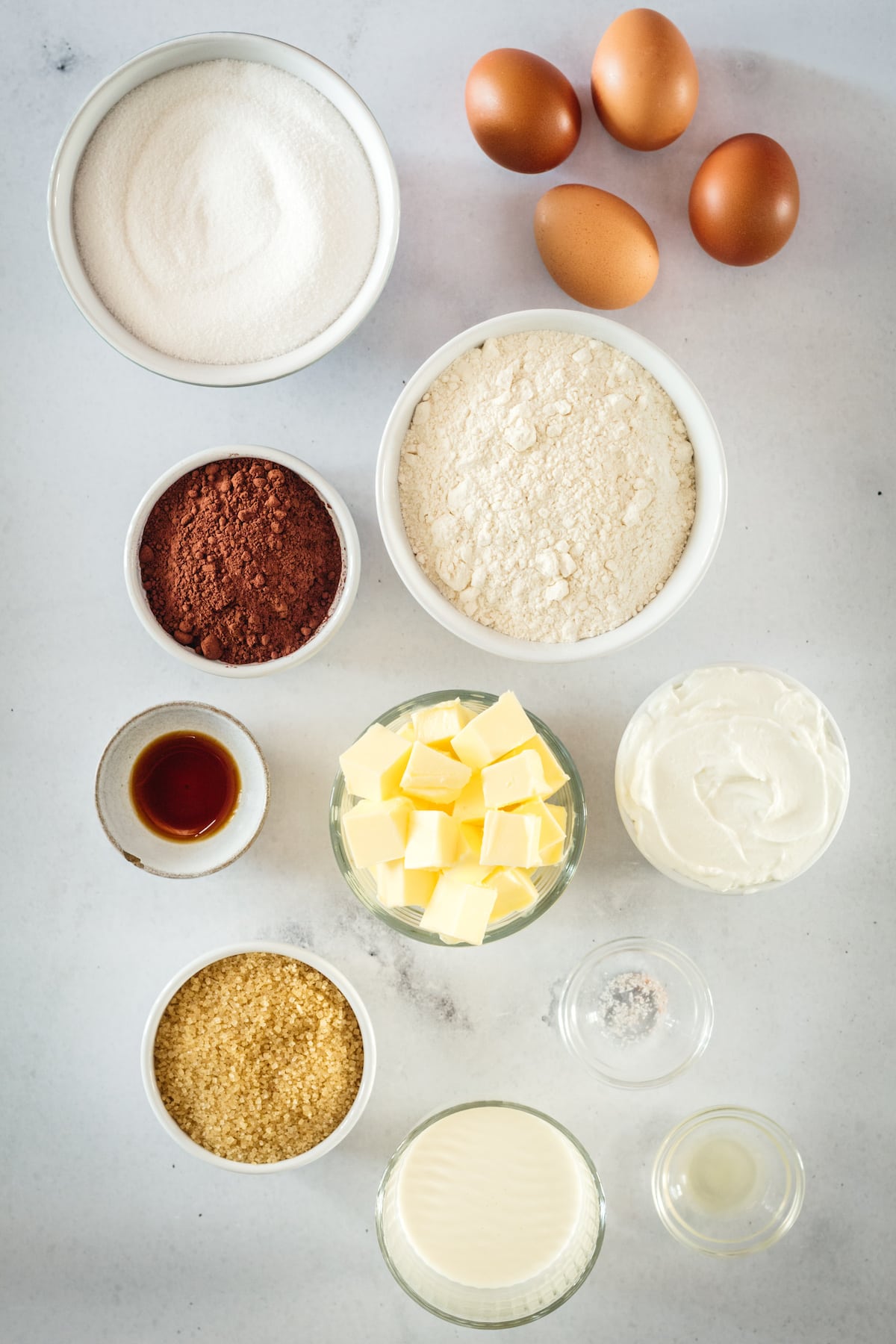 What You'll Need
This recipe is made with everyday baking ingredients, so you likely have many of these items on hand already!
For the chocolate pound cakes:
All-purpose flour
Cocoa powder – Use Dutch process cocoa for a deeper chocolate flavor.
Salt
Unsalted butter – There's a lot of butter in this recipe and you'll struggle to beat it into the other ingredients if it's too cold. Take it out of the fridge before you start baking so it can properly soften.
Granulated sugar
Eggs – Your eggs should be at room temperature.
Sour cream – You guessed it—the sour cream needs to be taken out of the fridge so it can come to room temperature, too!
Vanilla extract
For the butterscotch glaze:
Unsalted butter
Light brown sugar
Lemon juice
Whipping cream – This is sometimes labeled as heavy whipping cream.
Salt
What is butterscotch?
There's no scotch involved in butterscotch, but there is plenty of butter! As you've probably guessed from the flavor, butterscotch is closely related to caramel, but it has a milder flavor and it's a bit easier to make. Caramel uses granulated sugar and it relies upon some complex chemical reactions for its flavor; butterscotch starts with brown sugar, which has acid and moisture that white sugar lacks. What this means is that butterscotch cooks more gently, is slower to burn, and doesn't run the risk of crystallizing.
How to Make Mini Chocolate Pound Cakes with Butterscotch Glaze
Here are step-by-step instructions for making your own chocolatey mini pound cakes.
To make the pound cakes:
Prepare. Preheat your oven to 350°F and grease 12 cups of a standard-size muffin pan.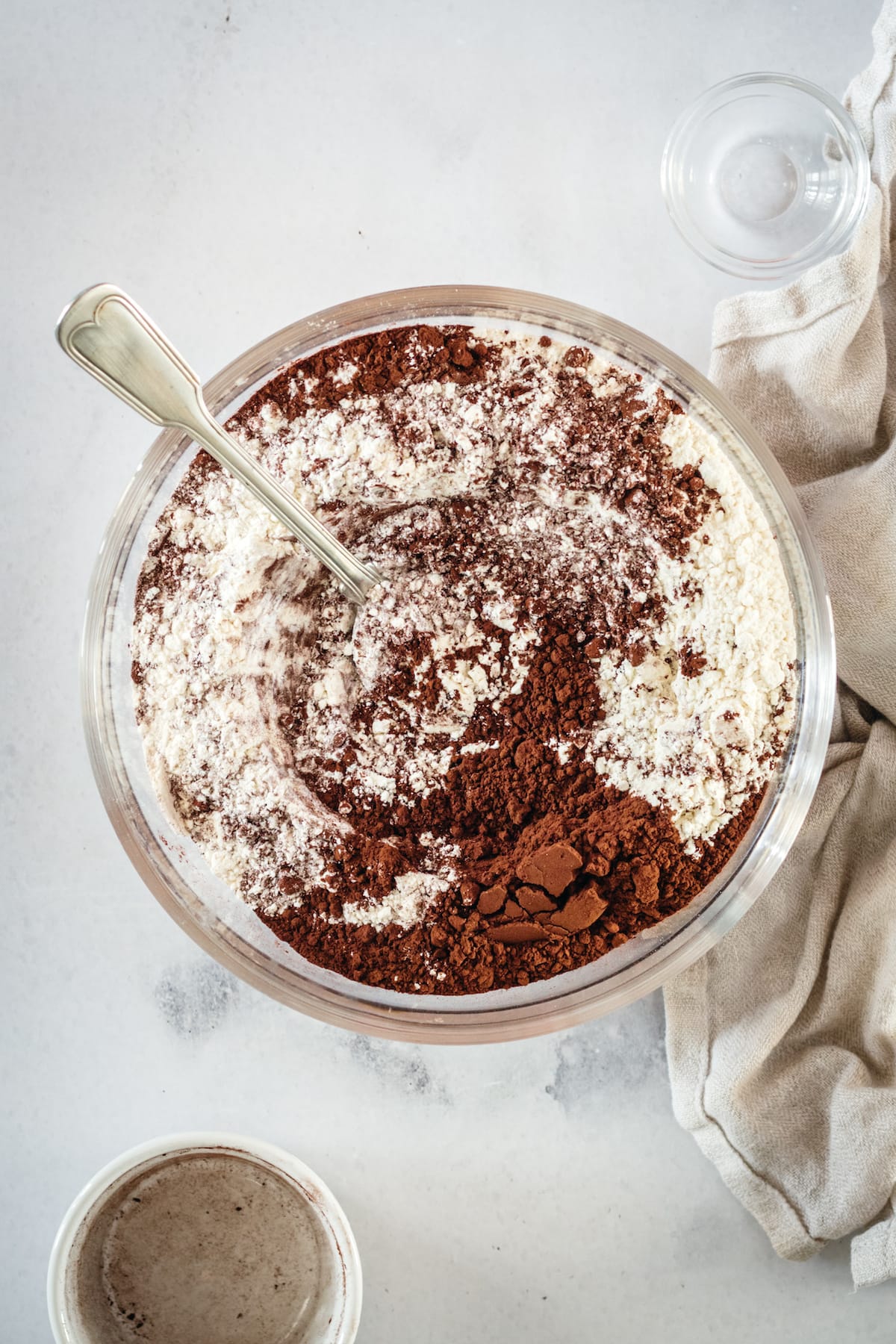 Mix the dry ingredients. Whisk the flour, cocoa powder, and salt in a medium bowl.
Mix the wet ingredients. In another bowl, use an electric mixer set to medium speed to beat the butter and sugar until creamy. Beat in the eggs one at a time, followed by the vanilla.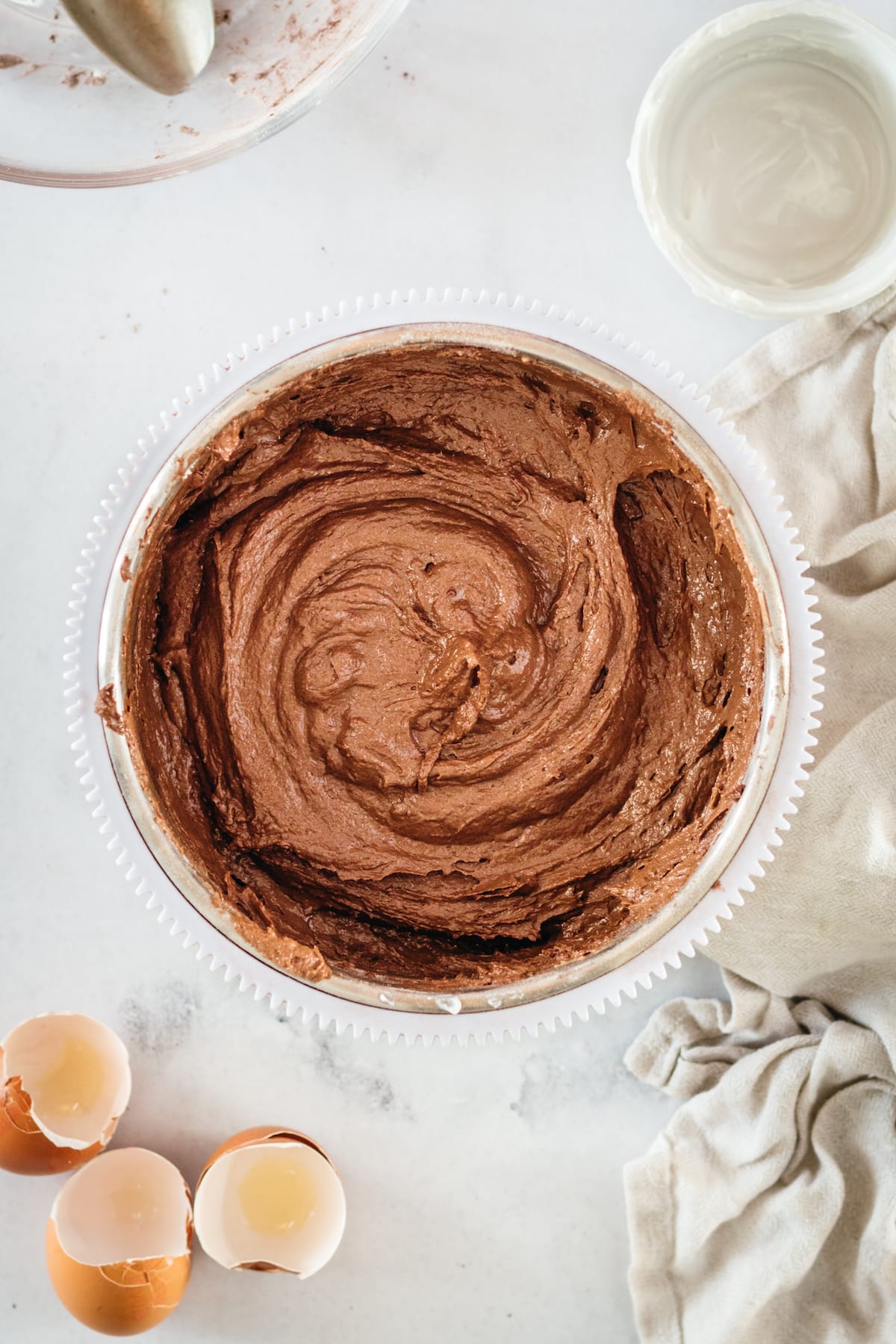 Combine the wet and dry ingredients. Reduce the mixer speed to low and add the dry ingredients in three portions, alternating with two portions of the sour cream.
Bake. Divide the batter into the 12 muffin cups and bake the cakes for 20 to 25 minutes, or until a toothpick inserted into the center comes out clean. Let the cakes cool in the pan.
To make the glaze: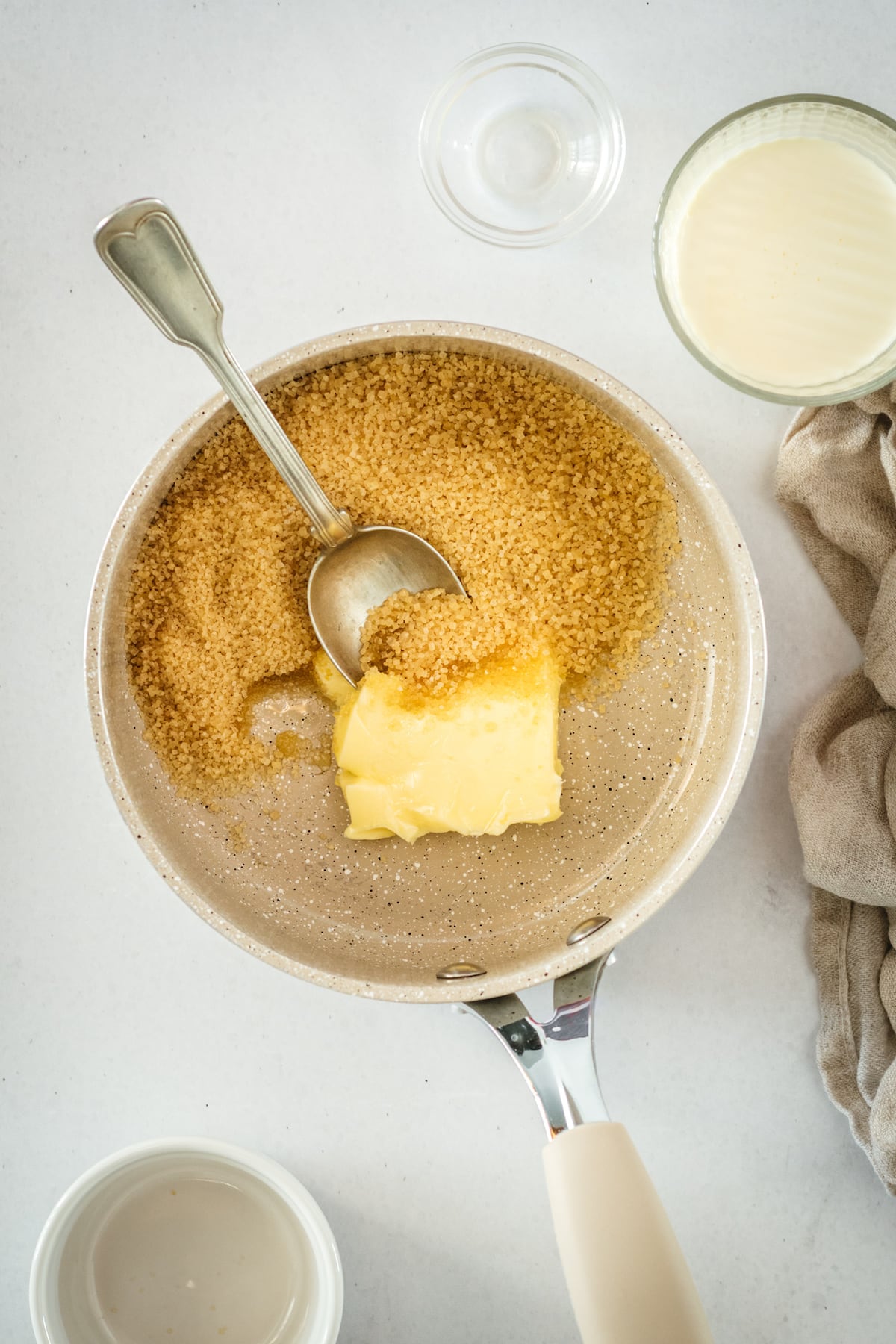 Combine the ingredients. Add the brown sugar, butter, lemon juice, and salt in a heavy-bottom saucepan set over medium heat.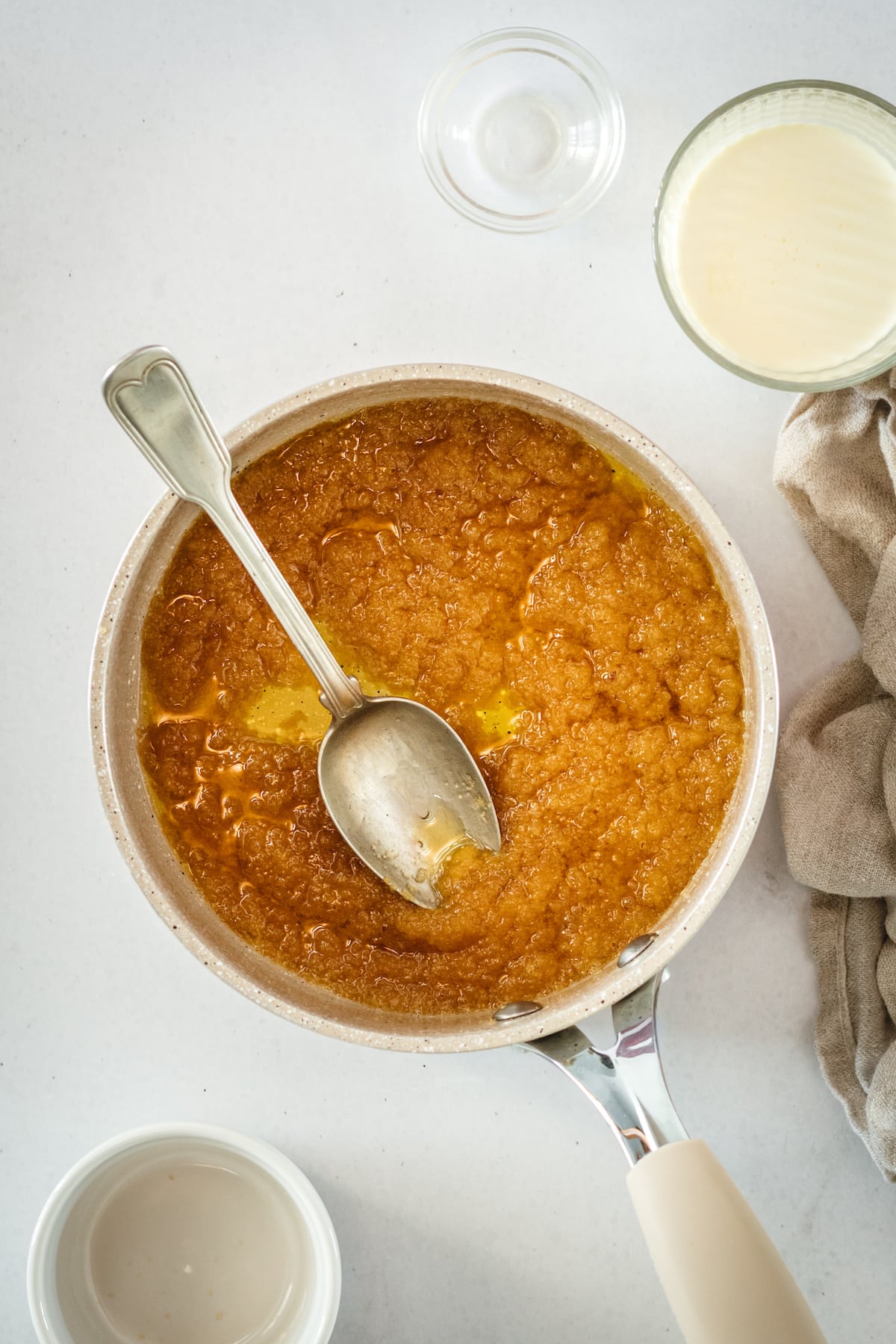 Cook. Continue to cook the mixture over medium heat until the butter is melted and the sugar is dissolved. This should take about 5 minutes.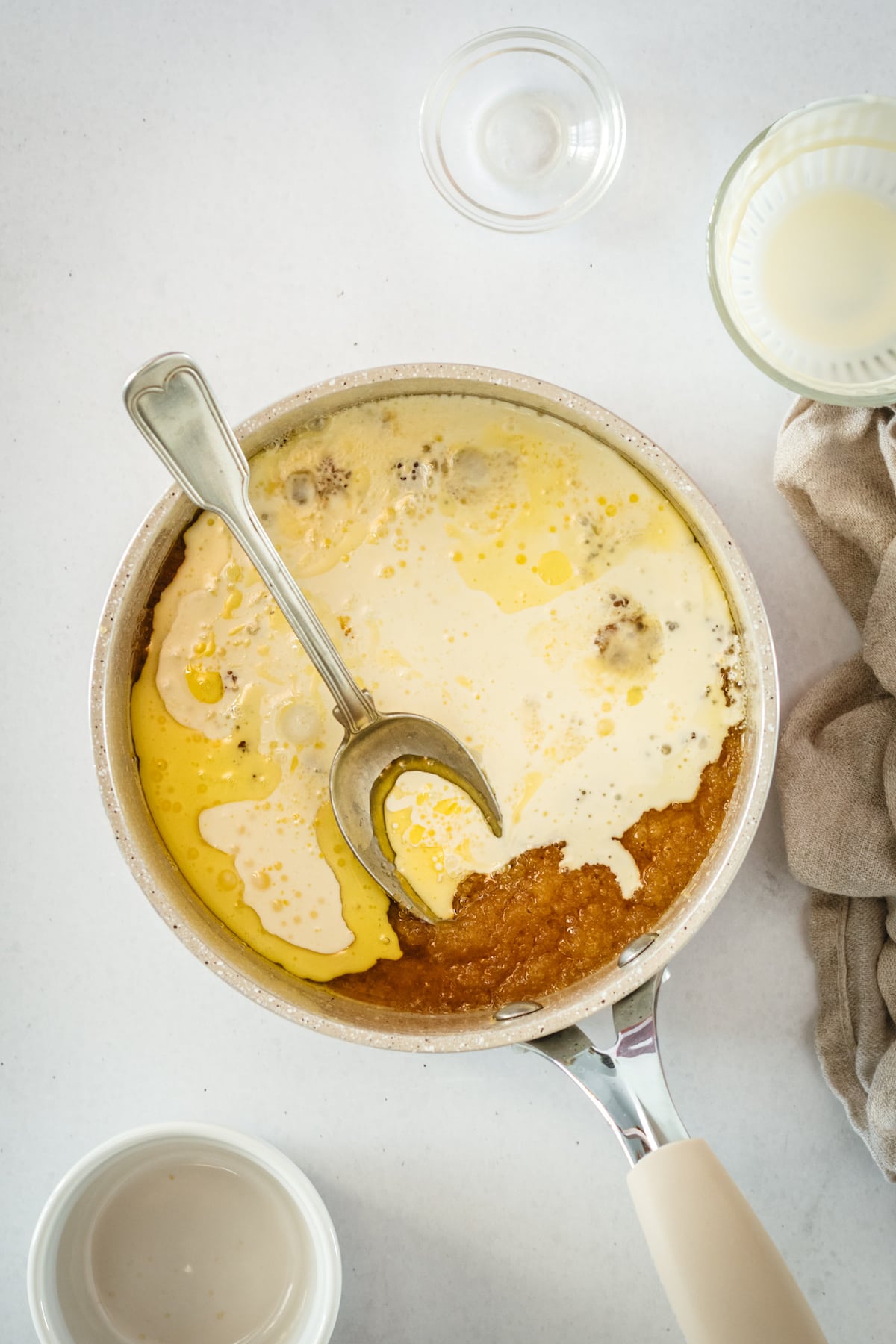 Add the cream. Reduce the heat to low and slowly pour in the whipping cream, stirring occasionally. Cook for 7 or 8 minutes, until the glaze thickens a bit.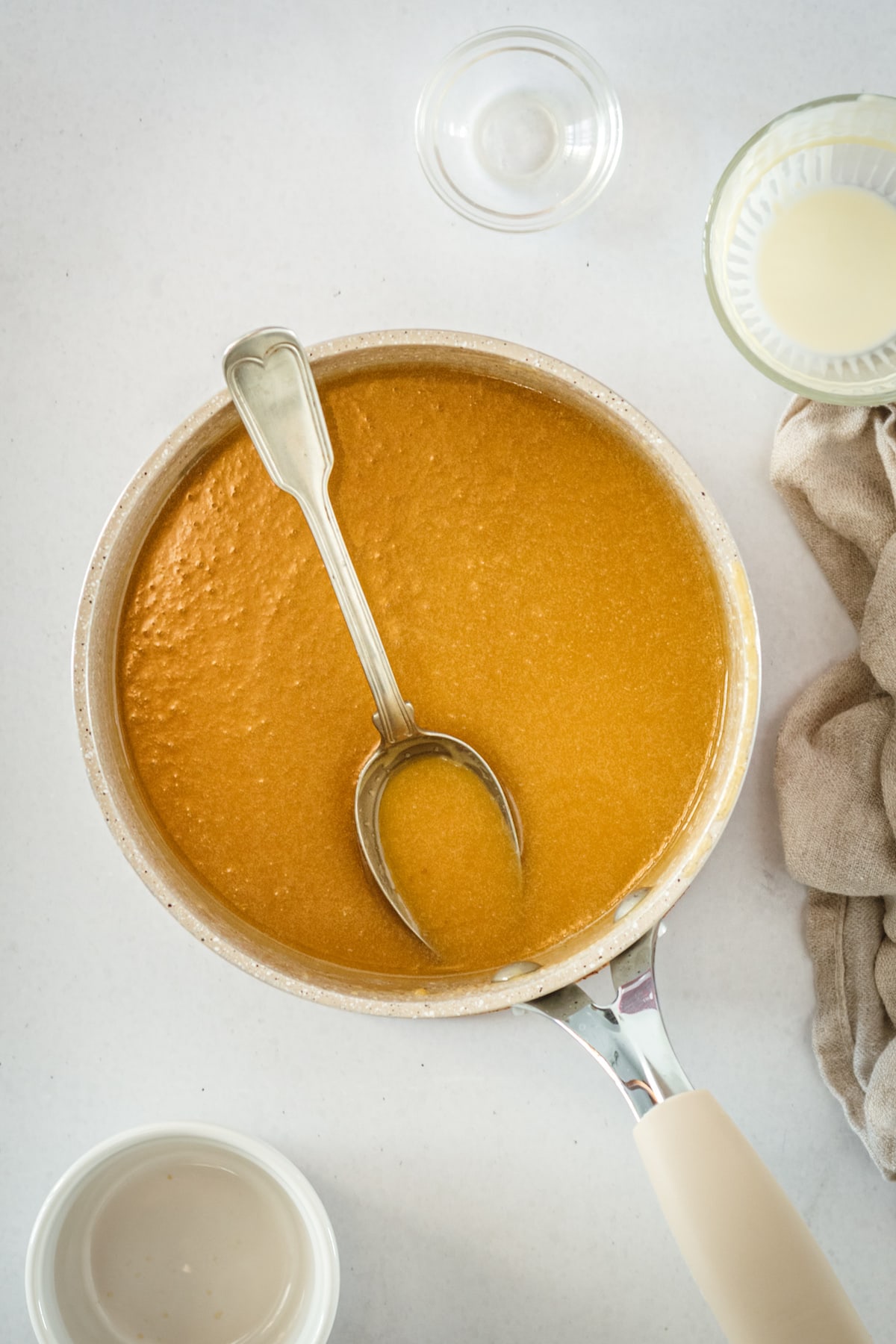 Cool. Remove the saucepan from the stovetop and let the butterscotch cool completely in the pan.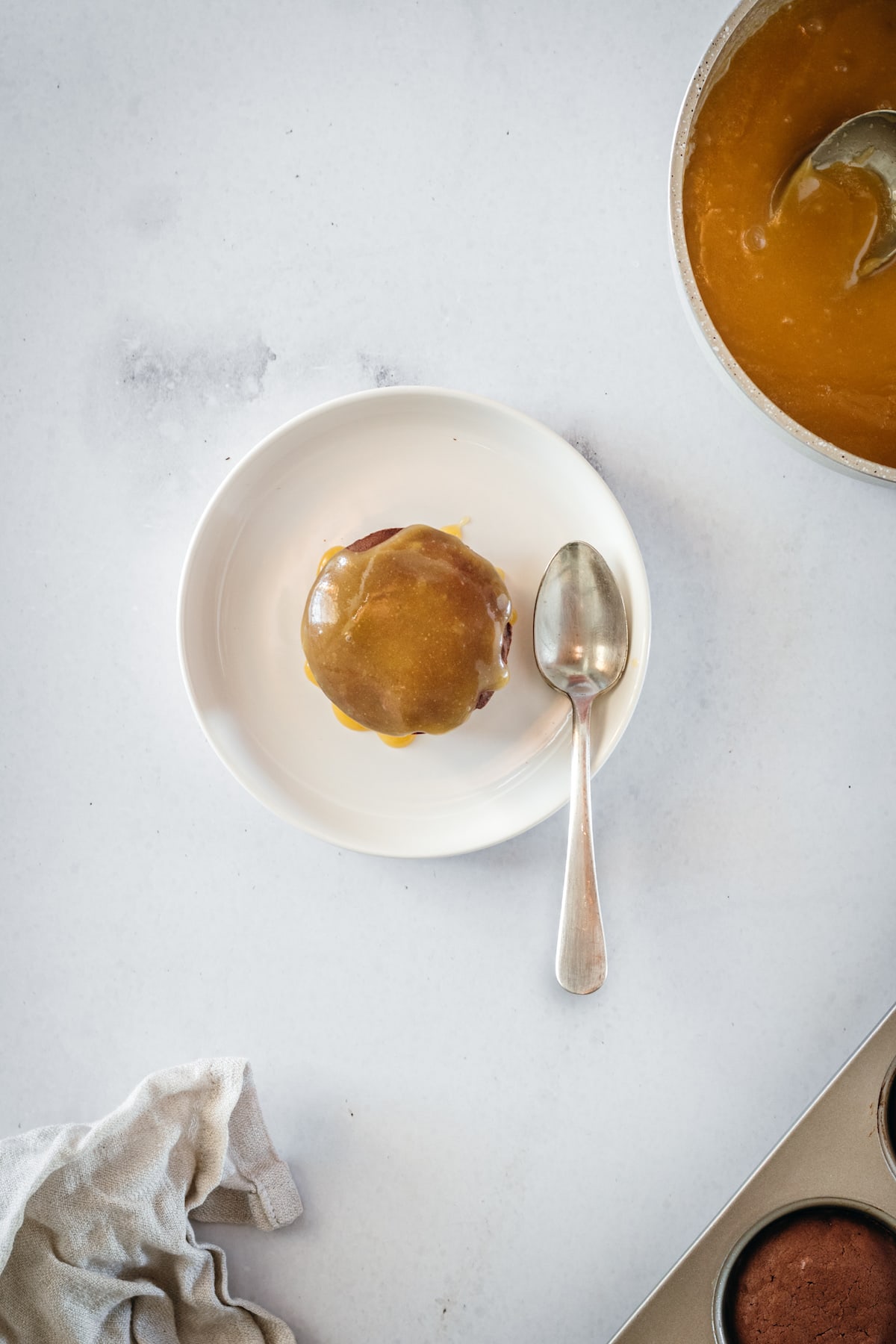 Glaze. Once both the glaze and cakes are cool, drizzle the glaze onto the pound cakes and scatter chocolate chips over the top, if desired.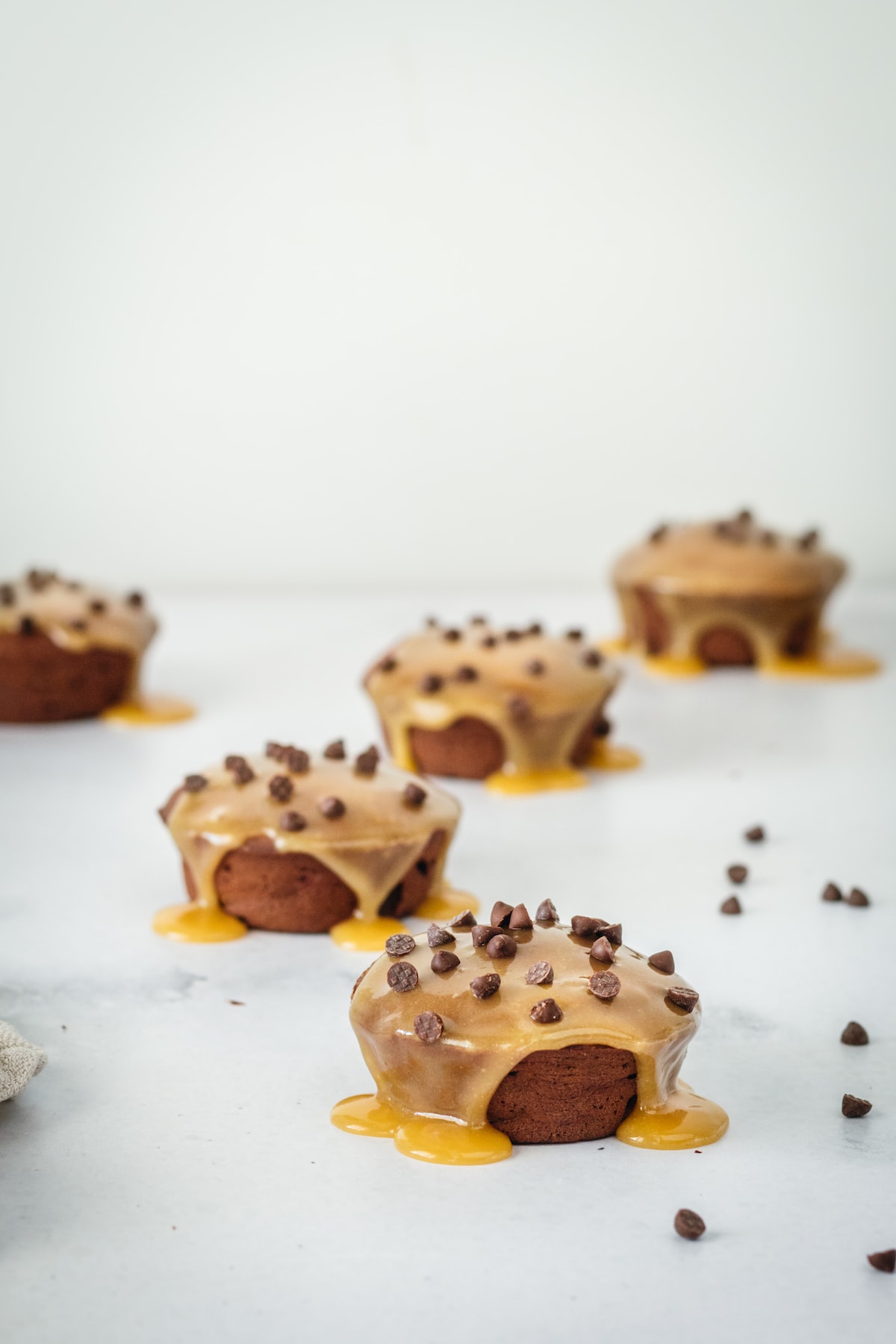 Tips for Success
These tips and tricks will help you make perfect mini pound cakes!
Don't overcook the glaze. The butterscotch will continue to thicken as it cools, so don't cook it down too much or it won't be pourable.
Make it ahead of time. You can store the pound cakes and the butterscotch glaze separately, and drizzle the cakes with the butterscotch glaze just before serving.
Switch it up. Swap the chocolate chips for chopped pecans or walnuts, use salted caramel instead of butterscotch—there's a lot of room to play around with different toppings!
How to Store
The pound cakes can be stored in an airtight container at room temperature for 2 days or in the fridge for up to 4 days. You can also freeze them for up to 2 months. The butterscotch glaze can be stored for up to 1 week at room temperature and up to 10 days in the fridge.