These 3-ingredient Cream Biscuits are the easiest, quickest homemade biscuits you'll ever make!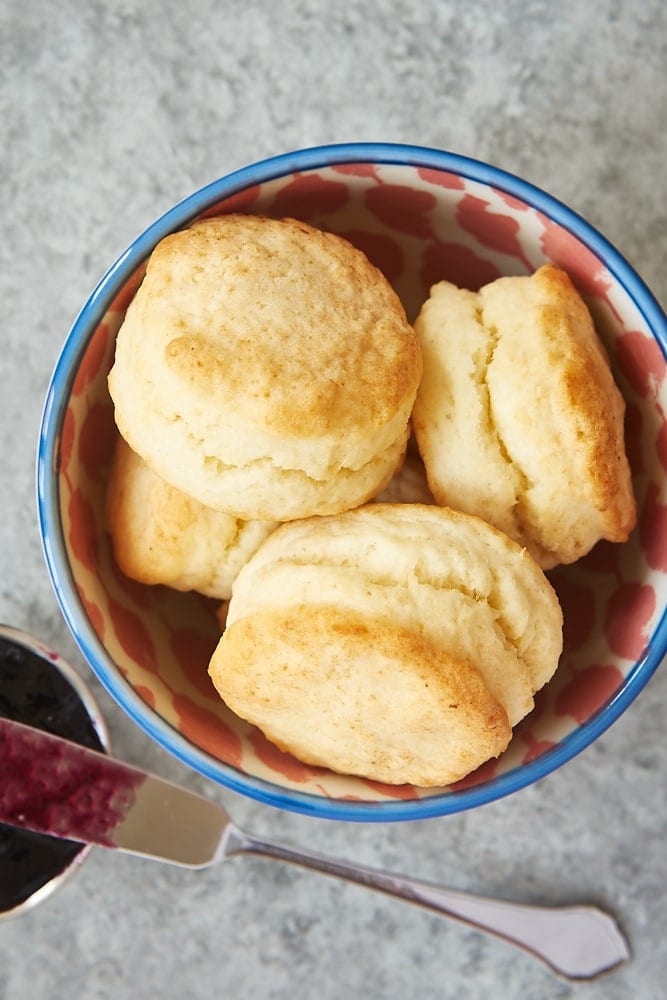 3-Ingredient Cream Biscuits
My baking friends, I am so excited to share these biscuits with you. Being a Southern-bred girl, I'm generally always excited about biscuits. But what makes these Cream Biscuits even more thrilling than usual is their amazing simplicity.
With just three ingredients, these are the quickest, easiest biscuits you'll ever make. There's no sacrifice of flavor with that short list of ingredients, as these biscuits are so, so tasty and wonderfully fluffy. Quick, easy, delicious… They are the magical unicorn of biscuits!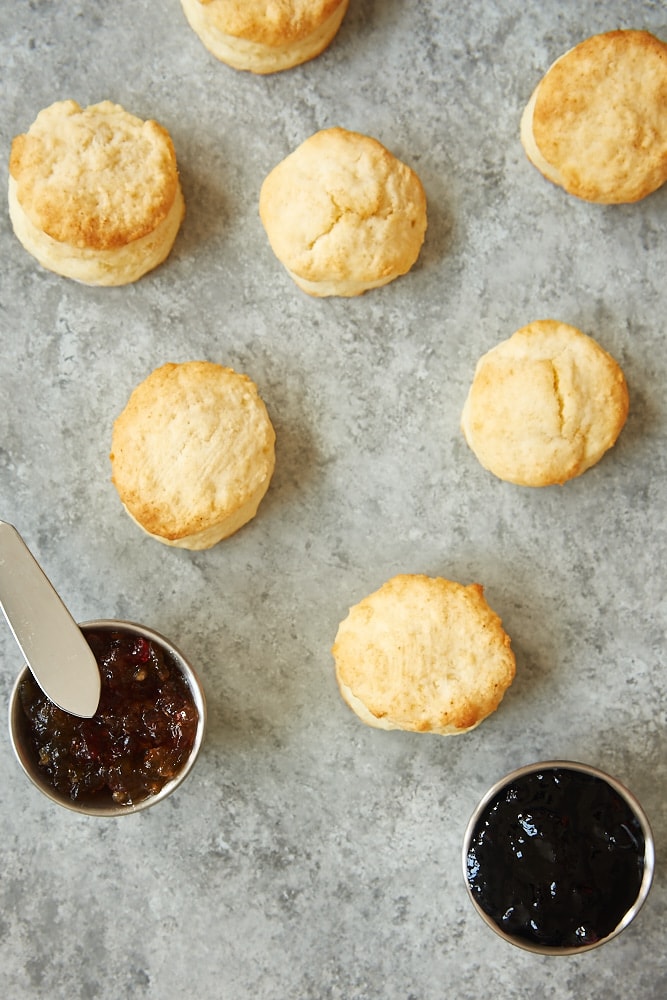 Tips for Success
Measure accurately. There aren't many ingredients here, but be sure to measure well. Use a kitchen scale to measure the flour if possible. If you don't have a scale, use the spoon and sweep method.
Out of self-rising flour? It's easy to make your own. See How to Make Self-Rising Flour.
Don't over-mix the dough. Limit your mixing to the minimum amount needed to combine the ingredients. Too much mixing will lead to tough biscuits.
No kneading and rolling necessary! Once the dough is mixed, just transfer it to a lightly floured surface, and pat it out to about 1/2-inch thick. After the first pass of cutting out the biscuits, gather the dough and reshape once for cutting out more biscuits.
Use a biscuit cutter. If you don't have a biscuit cutter, I highly encourage you to get one, as they are designed specifically for cutting biscuits. They're relatively inexpensive, and they'll last you a good while. I've had the same set of biscuit cutters for many, many years. A thin cookie cutter will also work.
Don't twist the cutter. Cut straight down with the biscuit cutter. Twisting can create a seal on the edges and cause the biscuits not to rise as they should.
Don't be surprised if you find yourself making a batch of these quick and easy Cream Biscuits quite frequently. We love these biscuits for breakfast with a bit of fruit preserves. They're also great alongside a bowl of soup or chili. For a little savory bite, add a few turns of freshly cracked black pepper to the dough.
Visit the Recipe Index for more breakfast recipes!
More Biscuit Recipes