September 3, 2015
Cream Biscuits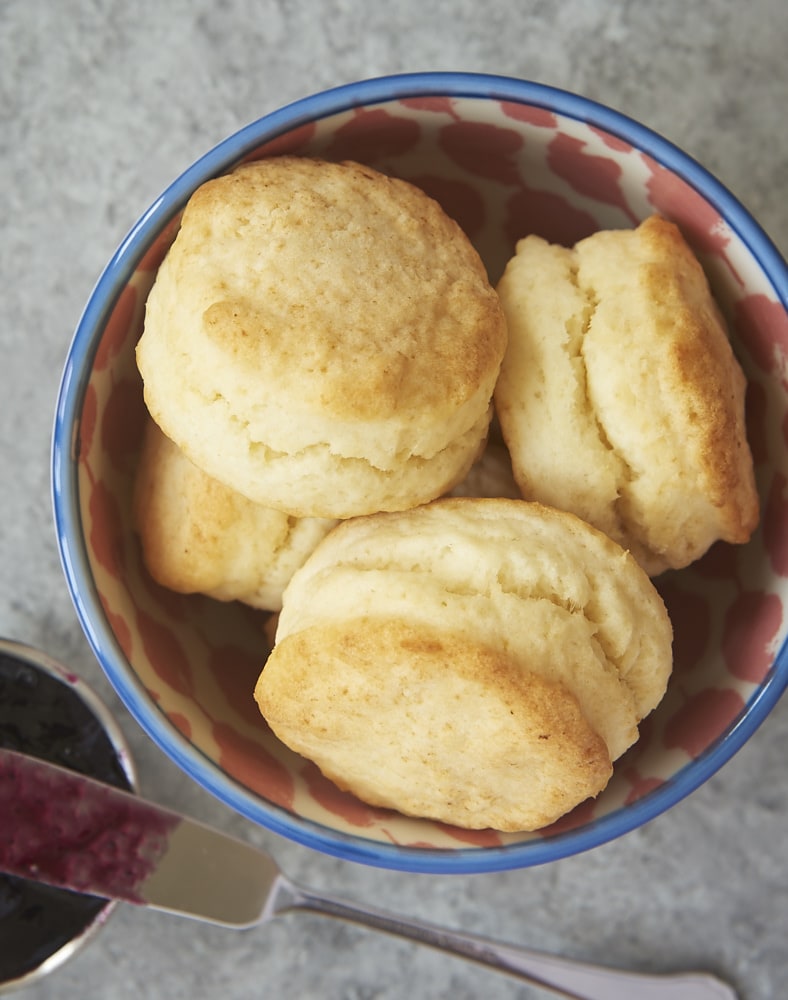 My baking friends, I am so excited to share these biscuits with you. Being a Southern-bred girl, I'm generally always excited about biscuits. But what makes these Cream Biscuits even more thrilling than usual is their amazing simplicity.
With just three ingredients, these are the quickest, easiest biscuits you'll ever make. There's no sacrifice of flavor with that short list of ingredients, as these biscuits are so, so tasty and wonderfully fluffy. Quick, easy, delicious… They are the magical unicorn of biscuits!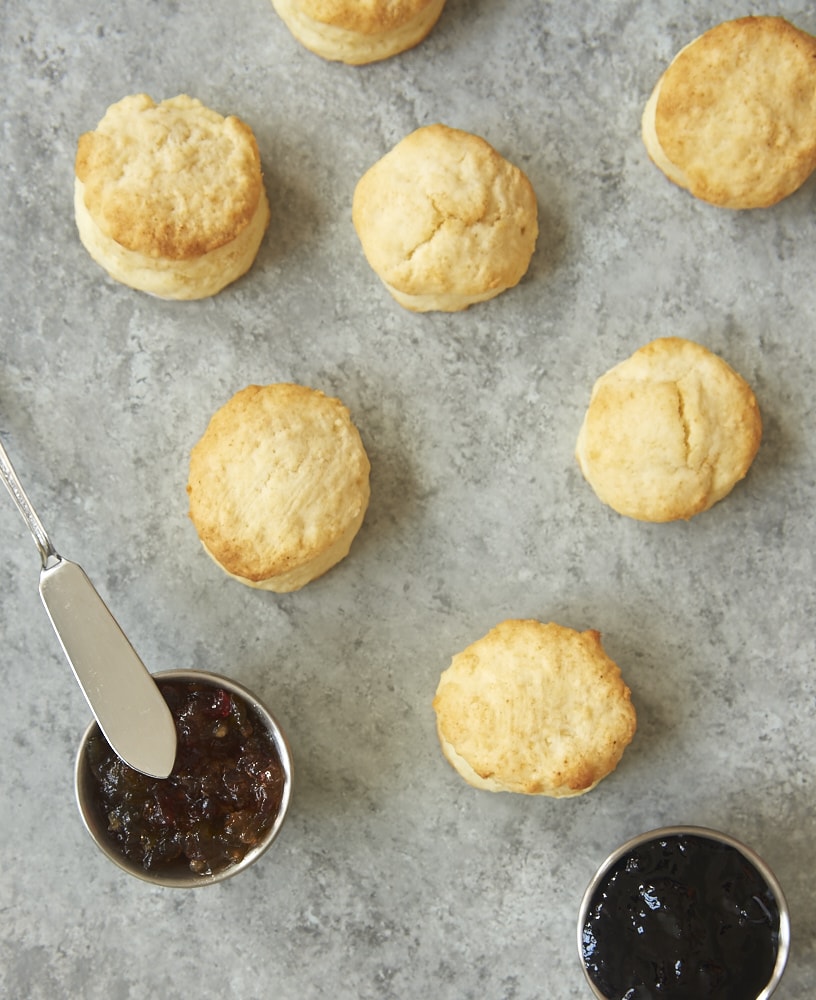 Now that we've established their awesomeness, let's talk a bit about biscuit making. For this recipe, you just need a bowl and a spoon for mixing. As always, limit your mixing to the minimum amount needed to combine the ingredients. Too much mixing = tough biscuits. No kneading necessary.
No rolling, either. Just pat out the dough to about 1/2-inch thick and cut out the biscuits. If you don't have a biscuit cutter, I highly encourage you to get one, as they are designed specifically for cutting biscuits. They're relatively inexpensive, and they'll last you a good while. I've had the same set of biscuit cutters for many, many years.
Don't be surprised if you find yourself making a batch of these biscuits quite frequently. We love these biscuits for breakfast with a bit of fruit preserves. They're also great alongside a bowl of soup or chili. For a little savory bite, add a few turns of freshly cracked black pepper to the dough.
Visit the Recipe Index for more breakfast recipes!
Cream Biscuits
Yield: 12 biscuits
Prep Time: 10 minutes
Cook Time: 10 minutes
You're just 3 ingredients and a few minutes away from a batch of from-scratch biscuits!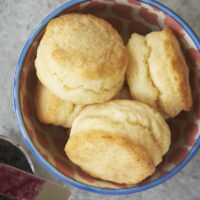 Ingredients:
1 & 3/4 cups self-rising flour
1 cup heavy cream
3 to 4 tablespoons unsalted butter, melted
Directions:
Preheat oven to 500°F. Line a baking sheet with parchment paper or a silicone liner.
Place the flour in a large mixing bowl. Gradually stir in the cream, adding just enough to moisten and form a sticky dough.
Gather the dough into a ball, and transfer it to a lightly floured surface. Put a small reserve of flour to the side to use when cutting out the biscuits. Pat the dough until it's about 1/2-inch thick. (Lightly flour your hands if necessary.)
Dip a 2-inch biscuit cutter into the reserved flour. Cut out as many biscuits as possible. Then gather the dough once more and continue cutting out biscuits.
Place the biscuits on the prepared pan. For crisp sides, leave a bit of space between the biscuits. For soft sides, place them so that the sides are touching. Brush the tops of the biscuits with melted butter.
Bake 8 to 10 minutes, or until the tops of the biscuits are golden brown.
This post contains affiliate links.