I don't consider myself an overly sentimental person, but I do have my moments. The very thought of an Oatmeal Cream Pie reminds me of visiting my grandparents' house, where my grandmother almost always had a box of those sweet, chewy treats in her kitchen. And I almost always helped myself to one.
I've recreated Oatmeal Cream Pies in the past, but I took advantage of a bout of laziness to create a bar version. No cookie scooping, no frosting of individual cookies. Instead, the dough is simply baked in a pan, and then the frosting is just spread on top.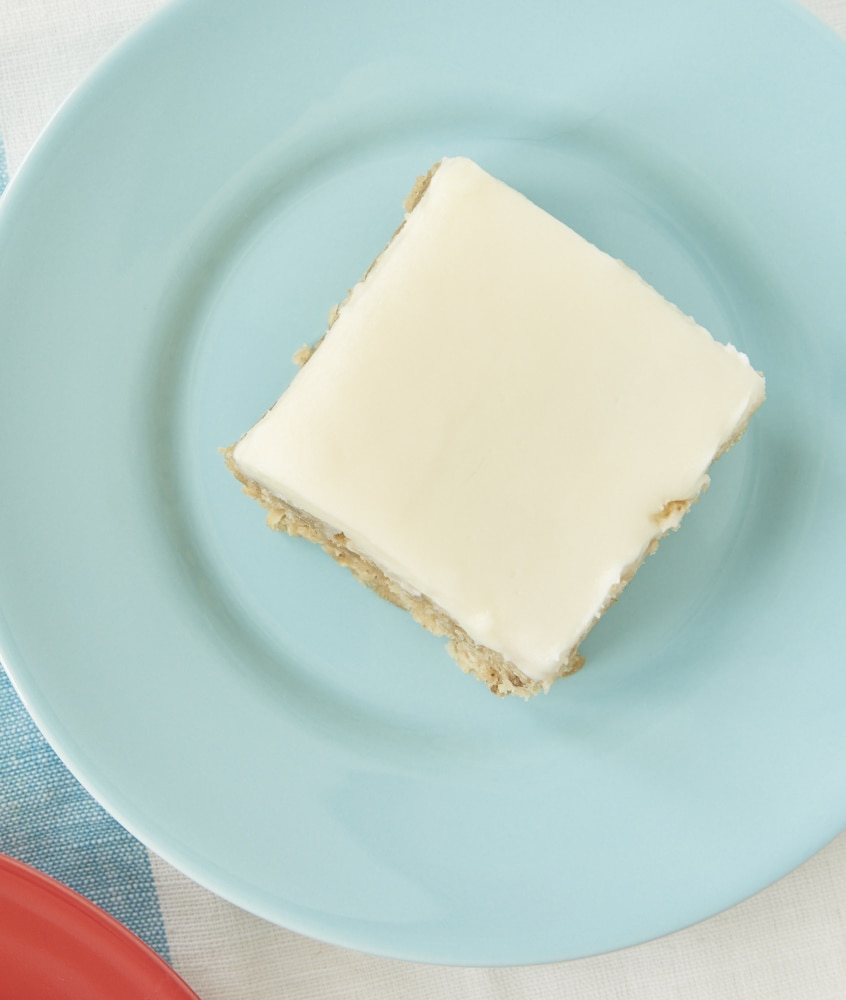 There are no great secrets or Important Baking Tips that need to be shared for making these bars. They're about as straightforward as you'll get in the baking world. Mix the wet ingredients, add the dry ingredients, and then just spread the dough in the pan. After a little cooling time for the bars, take a few minutes to whip up a super quick frosting to top them off. See? Easy!
If you bake with any regularity, you probably have everything you need to make these already in your kitchen. So if you have a few spare minutes and a sweet craving, get in there and get baking!
Find more bar recipes in the Recipe Index.