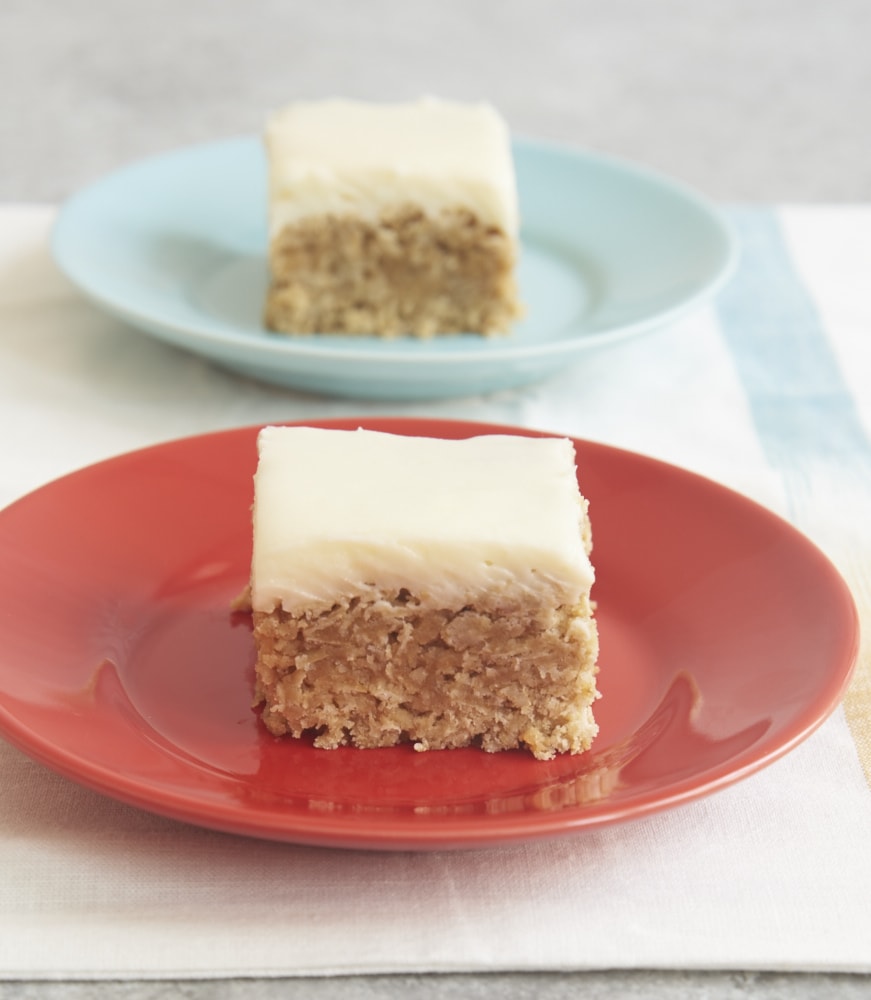 I don't consider myself an overly sentimental person, but I do have my moments. The very thought of an Oatmeal Cream Pie reminds me of visiting my grandparents' house, where my grandmother almost always had a box of those sweet, chewy treats in her kitchen. And I almost always helped myself to one.
I've recreated Oatmeal Cream Pies in the past, but I took advantage of a bout of laziness to create a bar version. No cookie scooping, no frosting of individual cookies. Instead, the dough is simply baked in a pan, and then the frosting is just spread on top.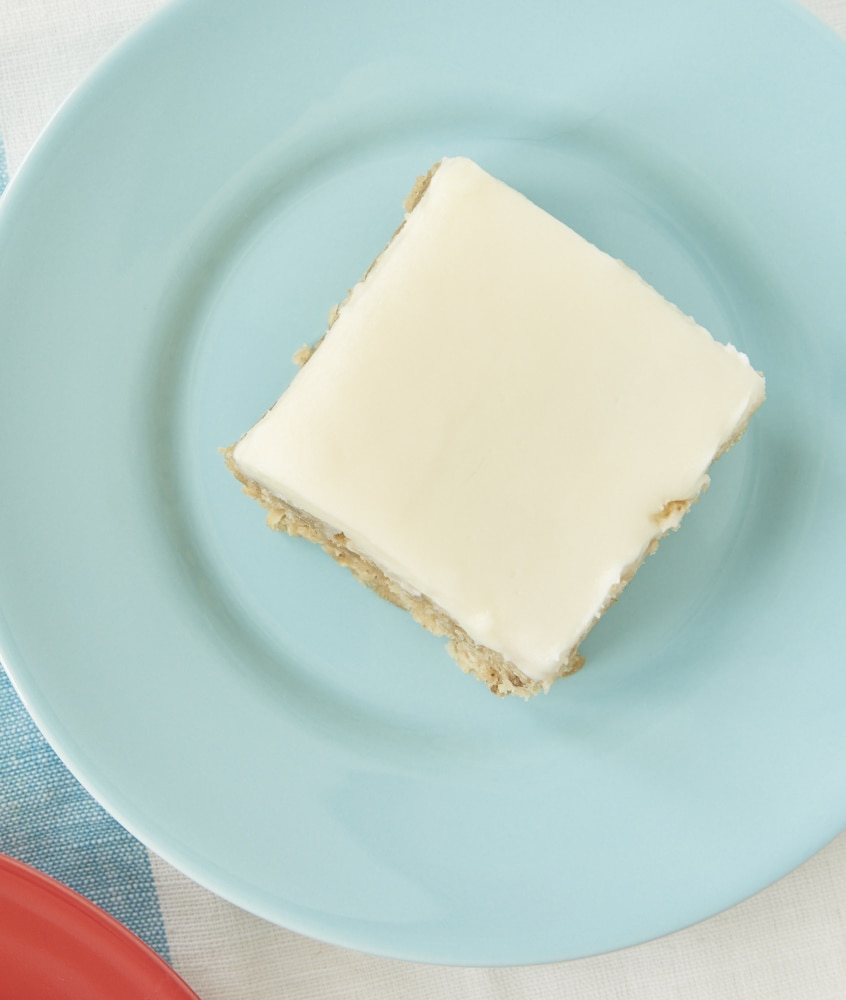 There are no great secrets or Important Baking Tips that need to be shared for making these bars. They're about as straightforward as you'll get in the baking world. Mix the wet ingredients, add the dry ingredients, and then just spread the dough in the pan. After a little cooling time for the bars, take a few minutes to whip up a super quick frosting to top them off. See? Easy!
If you bake with any regularity, you probably have everything you need to make these already in your kitchen. So if you have a few spare minutes and a sweet craving, get in there and get baking!
Find more bar recipes in the Recipe Index.
Yield: 16 2-inch bars
Prep Time: 20 minutes
Cook Time: 30 minutes
These simple Frosted Oatmeal Bars recreate a childhood favorite with a quick and easy recipe.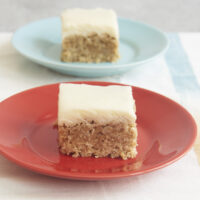 For the bars:
2 & 1/2 cups old-fashioned rolled oats
1 & 1/2 cups all-purpose flour
1/2 teaspoon baking powder
1/2 teaspoon salt
1/4 teaspoon ground cinnamon
3/4 cup unsalted butter, softened
3/4 cup firmly packed light brown sugar
1/2 cup granulated sugar
2 large eggs
1 teaspoon vanilla extract
For the frosting
2 cups confectioners' sugar, sifted
1/2 cup unsalted butter, softened
2 tablespoons heavy cream
1/2 teaspoon vanilla extract
Directions:
To make the bars:
Preheat oven to 350°. Grease an 8-inch square baking pan.
Stir together the oats, flour, baking powder, salt, and cinnamon. Set aside.
Using an electric mixer on medium speed, beat the butter, brown sugar, and sugar until light and fluffy. Add the eggs, one at a time, mixing well after each addition. Mix in the vanilla.
Reduce mixer speed to low. Gradually add the oat mixture, mixing just until combined.
Spread the dough evenly in the prepared pan. Bake 25 to 30 minutes, or until a pick inserted into the center comes out clean. Cool the bars completely in the pan.
To make the frosting:
Using an electric mixer on medium speed, mix the confectioners' sugar, butter, cream, and vanilla until thoroughly combined and smooth.
Spread evenly on top of the cooled bars.